As part of the Elite+ 9th anniversary gala dinner, UNESCO Bangkok, which also coordinates regional education programmes in Asia and the Pacific, organised an exhibition of 20 Climate Science Literacy posters that are part of a much larger series to promote scientific understanding of climate amongst students and the general public.
Mr Shigeru Aoyagi, UNESCO Bangkok Director, presided over the opening of this showcase that is the result of the coordinated efforts of 10 United Nations agencies in the Asia and the Pacific, led by UNESCO and including the International Labour Organisation (ILO), International Organisation of Migration (IOM), United Nations Development Programme (UNDP), United Nations Office for Disaster Risk Reduction (UNDRR), United Nations Environment Programme (UNEP), United Nations Economic and Social Commission for Asia and the Pacific (UN ESCAP), United Nations Framework Convention on Climate Change (UNFCCC), United Nations Children's Fund (UNICEF) and United Nations Office for South-South Cooperation (UNOSSC). The posters that are all available as open access for exhibition and distribution. They are available in nine languages, English, Thai, Spanish, Tamil, Telugu, Lao, Marathi, Punjabi and Kannada, and there are plans to expand this list as partners volunteer translation work.
In addition, UNESCO Bangkok has made 25 Social Media graphics available for use on different platforms, which have been produced in English, Spanish and Chinese. To complete this Climate Science Literacy project, they are also producing videos, with the first three, "Climate and Poverty", "Climate and Hunger" and "Weather Versus Climate" now uploaded for viewing on YouTube.
After the UN Secretary-General, António Guterres, called the climate crisis 'a battle for our lives.' The UN Transforming Education Summit held last September where they discussed good practices and responses to alleviate this global concern through education. Even before this, UNESCO has been leading the implementation of 'Education for Sustainable Development' (ESD). Building upon this, they launched the "Greening Education Partnership" which aims to deliver strong, coordinated and comprehensive action that will prepare every learner to acquire the knowledge, skills, values and attitudes to tackle climate change.
As Mr Aoyagi stated in his opening remarks, "To achieve meaningful impact and wide-spread action among people and policy makers in terms of science-based climate change mitigation and adaptation methods, we have realized that we need to first reinforce people's knowledge and awareness about the many facets of climate, climate change and some of the important science. When addressing climate issues, it is important to speak with the same vocabulary and ensure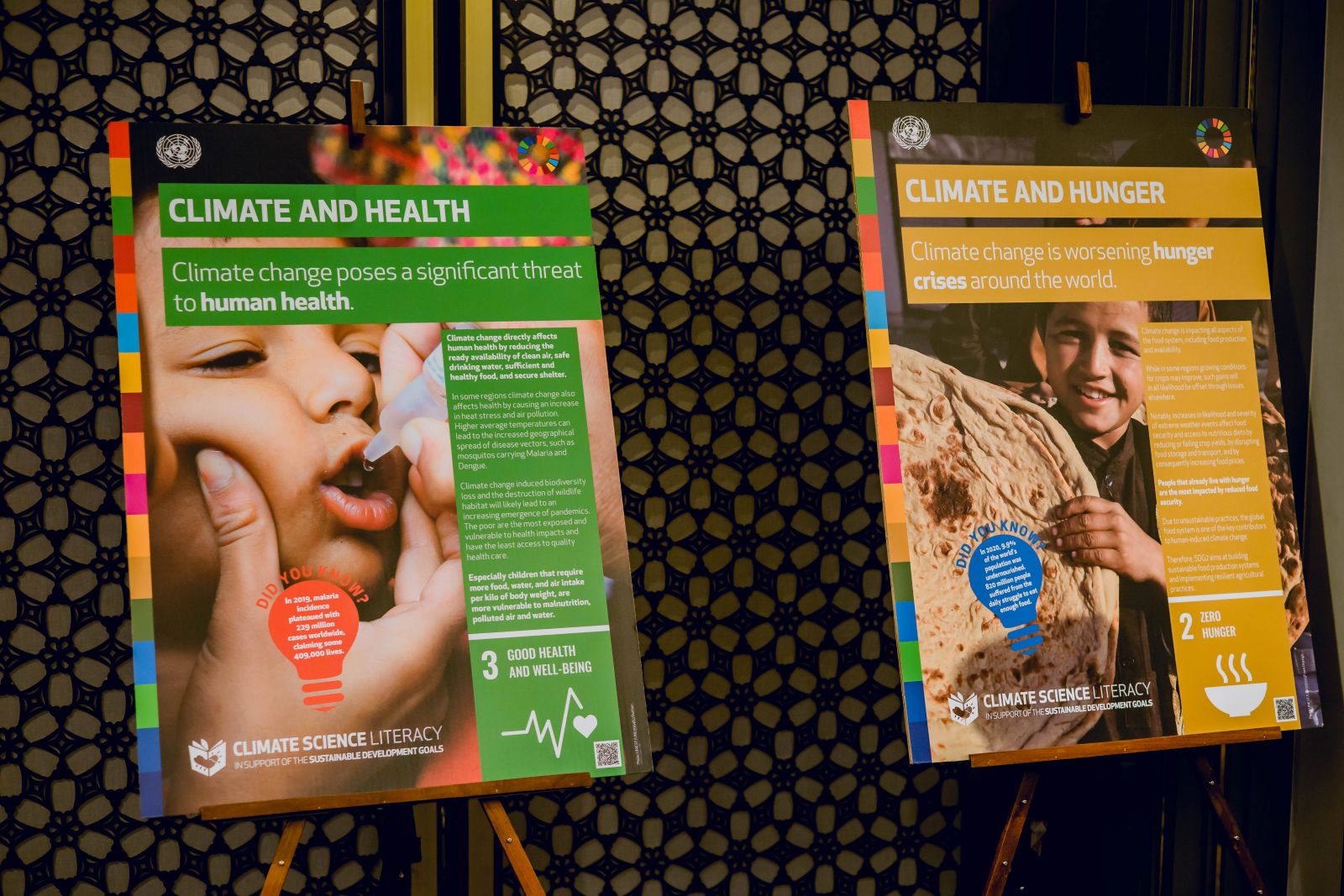 Enable GingerCannot connect to Ginger Check your internet connection
or reload the browserDisable in this text fieldRephraseRephrase current sentenceEdit in Ginger×
Enable GingerCannot connect to Ginger Check your internet connection
or reload the browserDisable in this text fieldRephraseRephrase current sentenceEdit in Ginger×