To help raise public awareness on marine environmental issues, Bangkok Airways has joined in supporting Tono Phakhin Khamwilaisak, a famous Thai singer who is also United Nations Sustainable Ocean Ambassador, as he partakes on an 82-kilomater swim from Surat Thani to Koh Samui from 19 March to 5 April 2020.
This fubdraising campaign was recently introduced at a launch event held at the Quartier Gallery, M Floor, The Emquatier. In attendance was Mrs. Darunee Debavalva, Bangkok Airways Senior Director for Digital Marketing and Communication.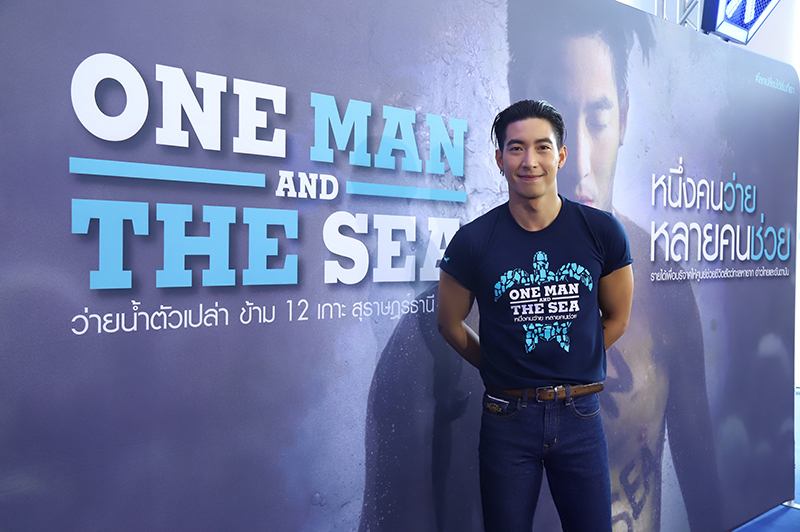 The entire swim from Surat Thani province to Koh Samui will include 12 islands and has as its goal generating publicity about the deteriorating sea conditions and attract donations to purchase medical equipment specifically for marine animals for the Sireetarn Marine Endagered Animal Rescue Center in Phuket, Marine and Coastal Resources Research Center, for the Eastern Gulf of Thailand in Rayong, Sea Turtle Conservation Center, Koh Mun Nai Rayong and other coast hospitals.
Those interested in making a donation can deposit can make a deposit to the Foundation for Thailand Rural Reconstruction Movement Under the Royal Patronage (TERM FOR TAEJAI), Siam Commercial Bank (Petchaburi branch), account number 043-272833-9.
For more infornation and updates, visit facebook fanpage at www.facebook.com/เก็บรักษ์-421673075324799 and instragram: kebruksociaty.