Many Thai businesses are multi-generational, family-owned. Mouawad, the designer of the Miss Universe Thailand crown has a history in Thailand dating back 50 years. In 1988, the company established manufacturing facilities in Bangkok while still headquartered in Dubai. Elite+ sat down with Fred Mouawad, a fourth generation co-guardian of this family jewellery business and also founder, chairman & CEO of Synergia One Group of Companies. A global citizen and portfolio entrepreneur, he has successfully founded many new start-ups.
Guided by the endeavours and visions of now five generations, Mouawad's heritage spans more than a century of creations and traditions in masterful jewellery design and watchmaking. Since its inception in Lebanon in 1890, the revered values of the Mouawad brand have been continued over the years to offer true luxury and refinement to a discerning clientele, penetrating continents across the world.
Fred Mouawad moved to Thailand at the age of 21 in 1990. He recalled the challenges he first faced, "I was appointed vice president to manage 250 employees, including 20 expatriates. Without real leadership or management experience, it was quite a learning curve for me. I decided to put myself in different positions and started from the bottom to master finances, human resources, production and gem purchasing. I learned to be a good listener and problem solver. Fascinated by quality control, I chose to introduce "Quality as Priority" and championed this concept throughout the company. I am proud to say that the "20 quality control check points" I implemented 30 years ago are still in place and sustainable."
Fred originally stayed in the company for three years. The subsequent 17 years, he ventured out on his own after studying post-graduate at Harvard Business School. In 2010, he, together with his brothers, officially took over the reign of Mouawad. He explained, "Working with other family members creates different kinds of conflicts. I must admit that there will always be difficulties working with family members. Thus, it is important to communicate, align and manage emotions. These are the crucial pillars. The emphasis must be on how to leverage the strength of each individual to optimize the performance of the company. In Mouawad, as an ownership entity, we see the need to separate vision alignment and execution. As a family unit, we work hard to align around the vision for our business legacy. Then, we build a professional execution system by hiring outsiders to run the operations. This protects our family relationships by avoiding blaming one another for poor execution."
Fred further elaborated, "This system is what we refer to as our "Co-guardian Model". As the eldest of my fourth generation, I took over as chairman from Day 1. At the beginning, together with my two brothers, we were operating separate divisions of the company. I was in charge of the diamond division, Pascal of retail and Alain was running our watch division. However, as we evolved, we learned that the co-guardianship model can be more effective. As co-guardians, we become brand ambassadors, and as a management entity, we can be more flexible and open-minded to innovate and look for viable solutions to any problems. The day-to-day operations are run by professional managers."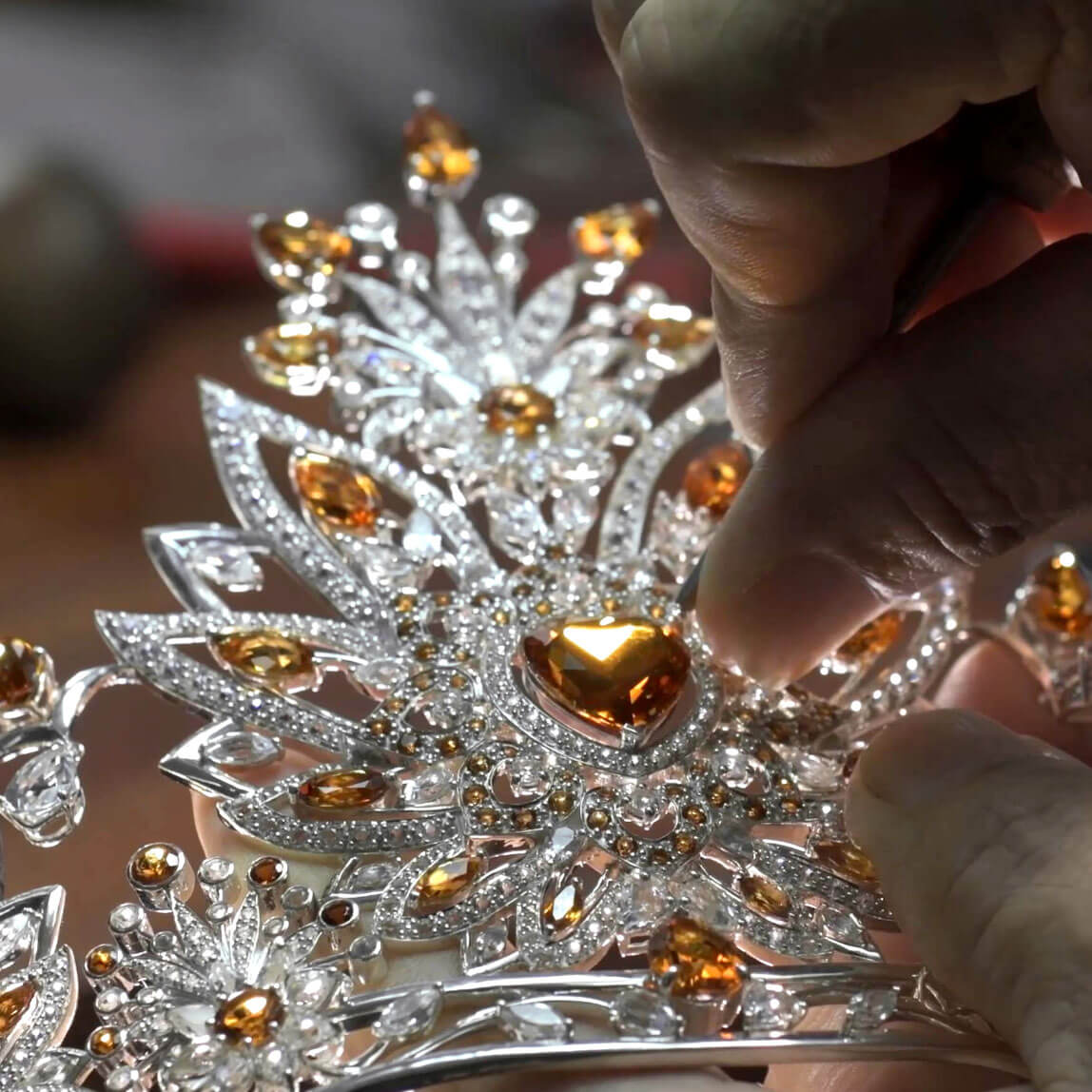 Fred is proud to emphasise that Mouawad has strong roots to Thailand, "I visited Thailand as a seven and eight year-old with my father when he came here to purchase gemstones. Bangkok and Phuket always made favourable impressions on me. Mouawad has been here now, in Thailand, for 34 years. My wife Sukanya (Youi) is Thai and now my son, Jimmy, is a fifth-generation Mouawad co-guardian. In the past, we maintained Thailand as a manufacturing hub because of Thai craftsmanship. Now, though, we are considering launching more bespoke work here and may even open up a retail store." Mouawad recently designed the Miss Universe Thailand 2022 crown, which celebrated the resilience shown by Thai citizens in the face of the pandemic. It features two motif designs, a lotus flower and peacock feather, which symbolise interlocking community harmony.
The Synergia One Group of Companies founded by Fred is a diversified group that exploits synergy amongst its divisions and management systems to maximise the value creations of all its business units. As Fred continues to expand into new areas, he explained some guidelines on how to succeed in these endeavours. "I love challenges, starting with an idea, then planning, executing and turning it into a reality. I can simply get excited even with the first design of a logo on a piece of blank paper. Synergia One currently operates in 15 countries in industries ranging from diamonds, jewellery and watches to food manufacturing and services, logistics, publishing, trade shows and information technology."
"Two years ago, I launched "CI Talks" with the objective to make some social impact. At the time, social media was booming as more people were interested in videos and listening to influencers. At CI Talks, we have gathered mottos, inspiration, advice and successful ideas from the first-hand experiences of renowned coaches. I am very fortunate to have received a good education as an alumnus of the Harvard Business School (MBA) and Stanford Executive Program (SEP) at the Stanford Graduate School of Business. As a member of the Young Presidents' Organization (YPO) since 2010, I am passionate about sharing my experiences to benefit other entrepreneurs and render services to others. I enjoy bridging theory into practice.
In introducing multiple start-ups, Elite+ asked Fred to share tips that may help others to succeed. With hesitation, he shared, "My first tip is not be fearful of failure. In launching any new venture, there is no replacement for hard work and experience. However, success is not a solo game. A good team is an utmost necessity. So, I strongly suggest new aspiring entrepreneurs surround themselves with capable people and keep them motivated. Align them towards a common vision. Learn to lead and be ready to deal with multiple obstacles. Be open to get rich with experience and comfortable to adjust as you learn."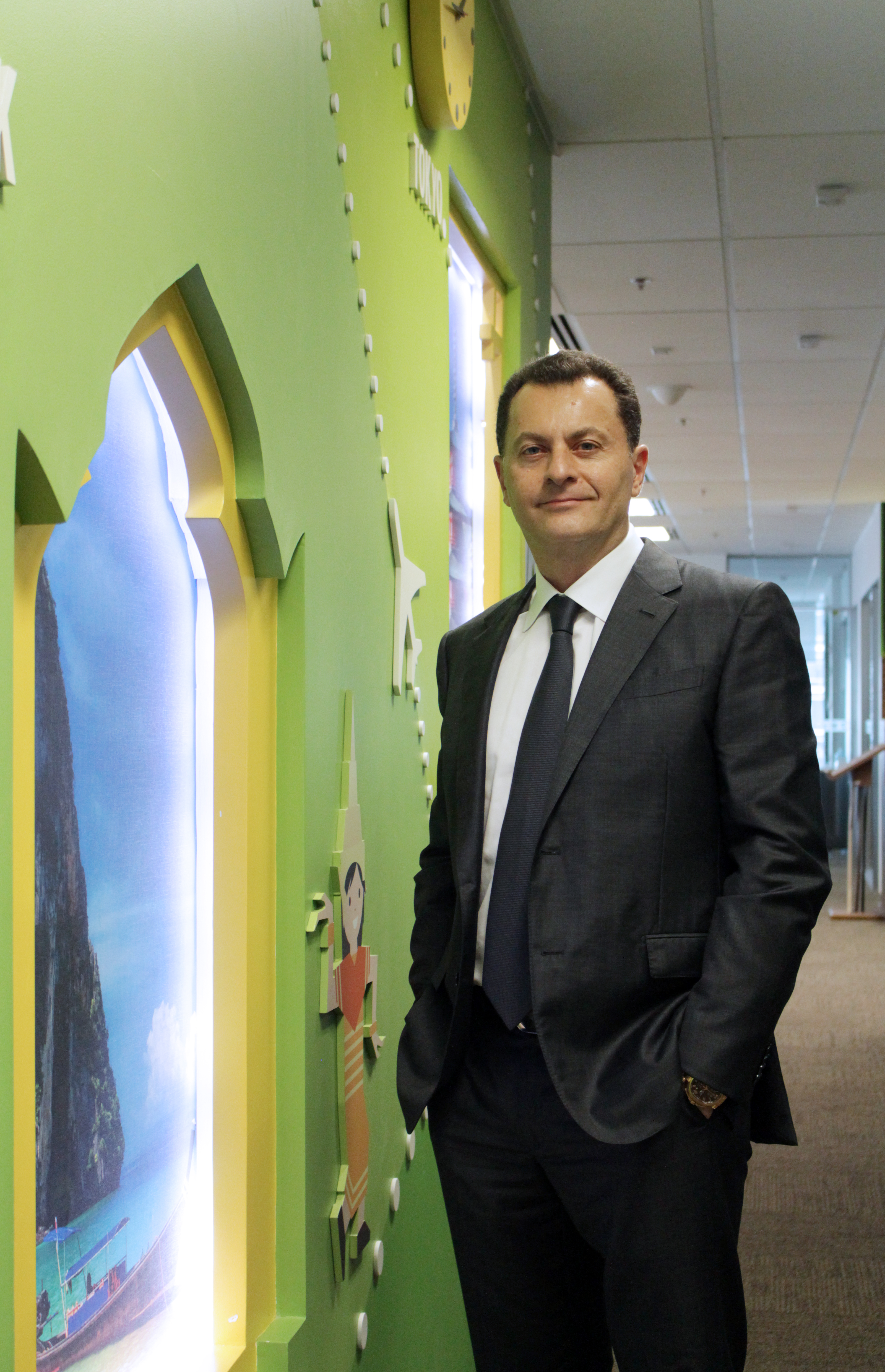 As our interview drew to a close, we asked Fred how current global conditions affect his businesses and decision making. He confidently answered, "With Mouawad and my group of companies, we are always ready for all kinds of crises. We have multiple scenario planning and aim to be resilient with capital in place during a down cycle. As entrepreneurs, we need to take calculated risks for expansion. The key is not to be too optimistic or risk averse to miss opportunities for growth. This requires tremendous foresight and realism with a good sense of probability."