Wednesday, 20 June 2019 – The six shortlisted novels by female Thai authors competing for the 8th Chommanard Book Prize have been announced. In accordance with the rules, the authors' names have been withheld and will only be given with the announcement of the final results.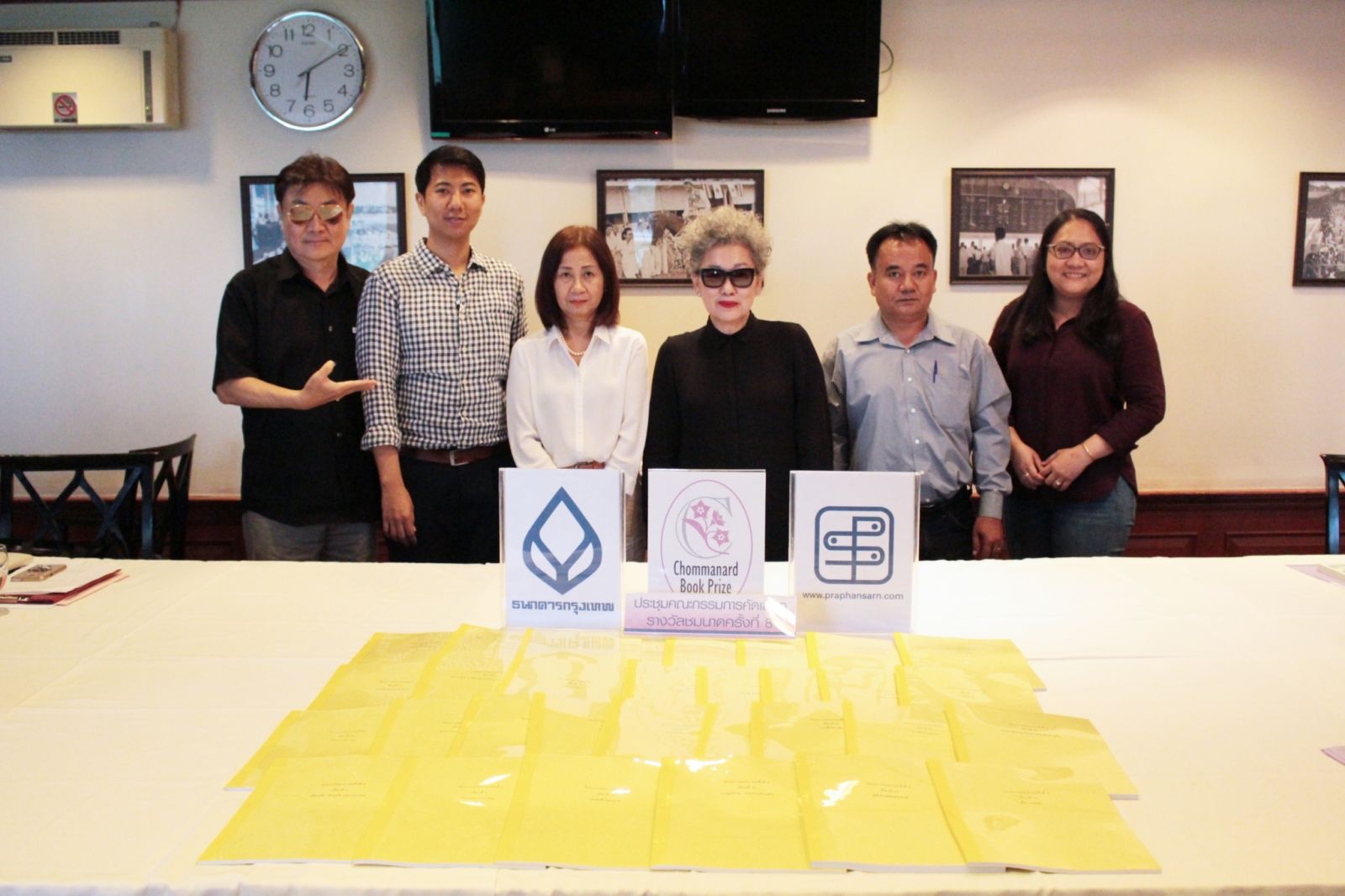 The Chommanard Book Prize is organized and sponsored by Praphansarn Publishing Co, Ltd and Bangkok Bank Plc. Mrs. Nareephob Jiraphothirath is the chairman of this year's panel of judges, which includes Mr. Sajjaphoom lah-or, Ms. Wareeporn NItiprapha, Mr. Jirath Chalermsanyagorn and Ms. Janyawee Sompreeda. The six novels were selected from 31 entrees. One winner and two runners-up will be selected, and the winner will have their work of fiction published for both domestic and international distribution.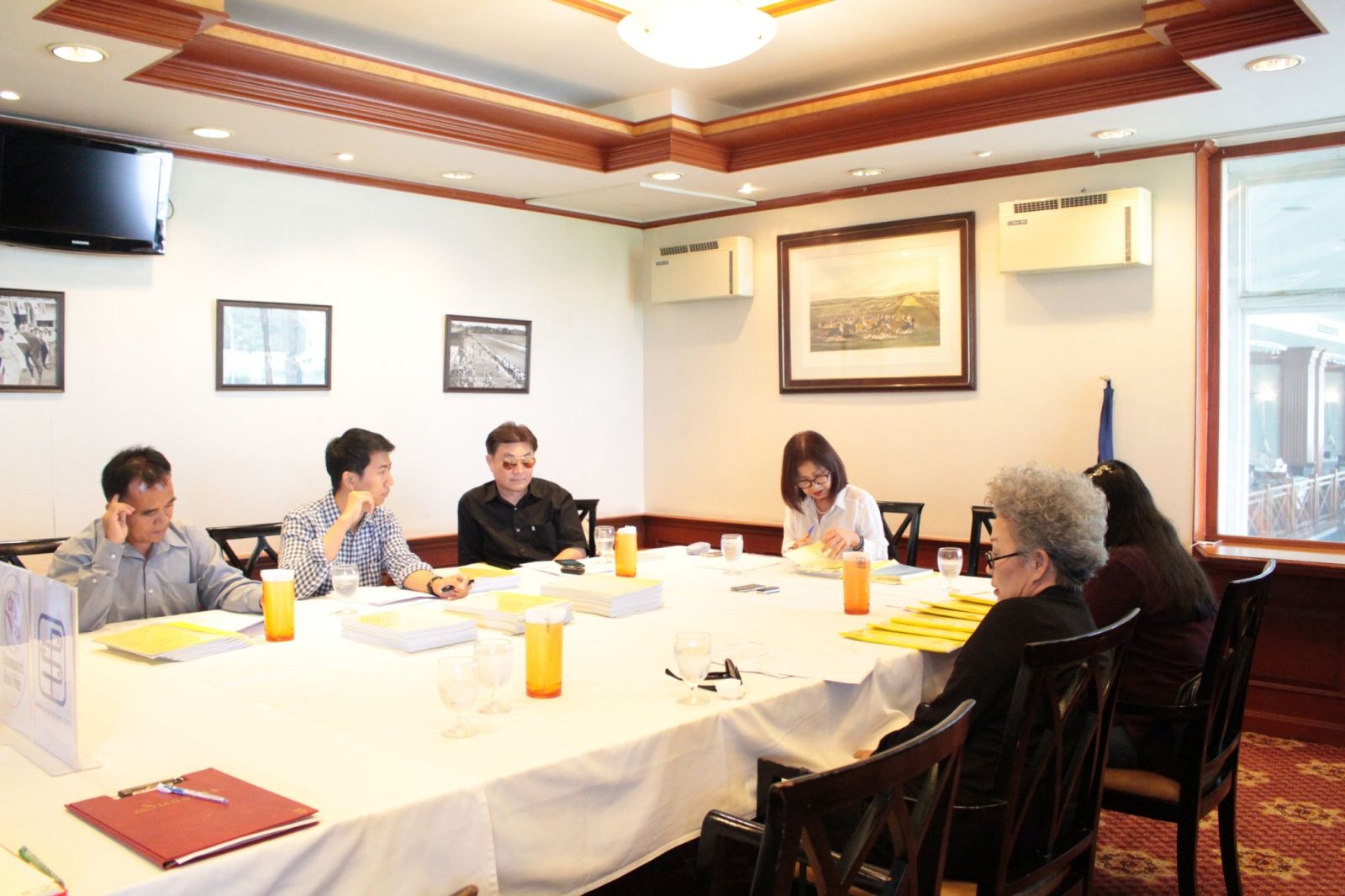 The six shortlisted novels include:
เมื่ออดีต ปัจจุบัน และ อนาคต มาบรรจบกัน (When the pass, present and future comes together)

ก่อนนรกจะรามือ (Before hell dismantles)

ผู้พิทักษ์อัคมันราห์ (The Guardian's Ahkmanrah)

หลงกลิ่นบุนนาค (The fascinating Bunnag)

ฝัน...จรจัด (The dreams of a tramp)

คนสุดท้าย...คลองแสนแสบ (The Last person of Saen Saeb Canal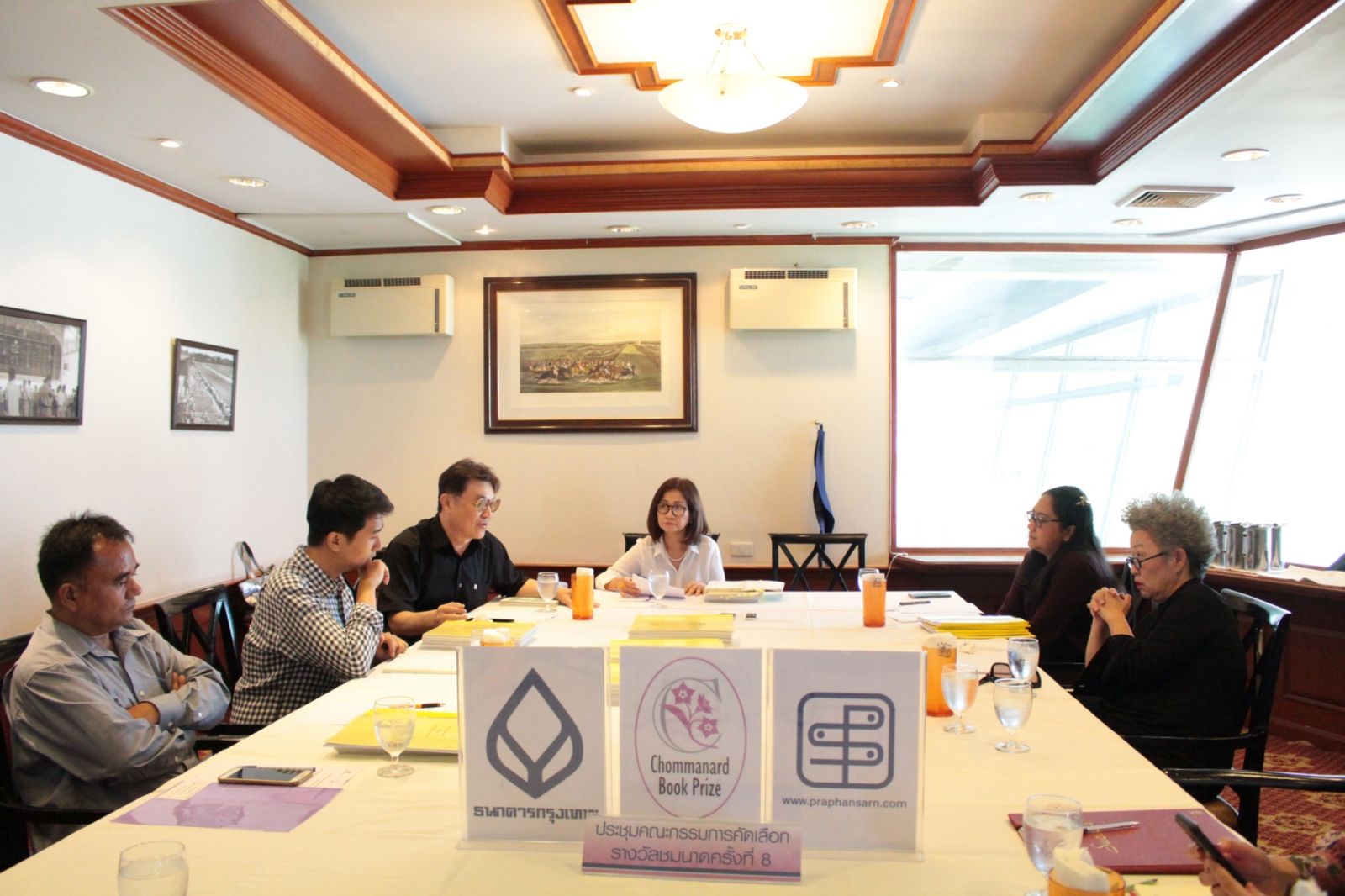 The Chommanard Book Prize final judgement is on 26th August 2019 at Bangkok Bank Headquater (29flrs) from 1 PM - 3 PM. Please stay in touch! Further Information please contact: Khun Kanokon Nontasawasri 089-926-3290.