Each year in March, La Francophonie is celebrated all over the world. Workshops, debates, conferences, exhibitions and other cultural events are organized in many countries to celebrate the French language and Francophonie values of peace, solidarity and cultural diversity.
The Embassy of Belgium in Thailand the event's coordinator this year, along with Alliance Française Bangkok and the embassies of Canada, France, Luxembourg, Mexico, Morocco, Poland, Romania, Switzerland and Ukraine, as well as their partners, are delighted to present the new edition of la Francophonie month in Thailand, from 1 March to 1 April.
Throughout the world, French is the second language learned after English and the fourth language used on the Internet. According to the statistics from the Organisation Internationale of la Francophonie (OIF), there will be approximately 321 million French speakers in the world in 2022, with at least 93 million students studying the French language.
In Thailand, there are, by estimation, more than 300,000 French speakers and more than 50,000 students learning French. French is the third foreign language taught in the Land of Smiles, after English, which is compulsory, and Mandarin. There is no doubt that the French language holds a special place in the kingdom.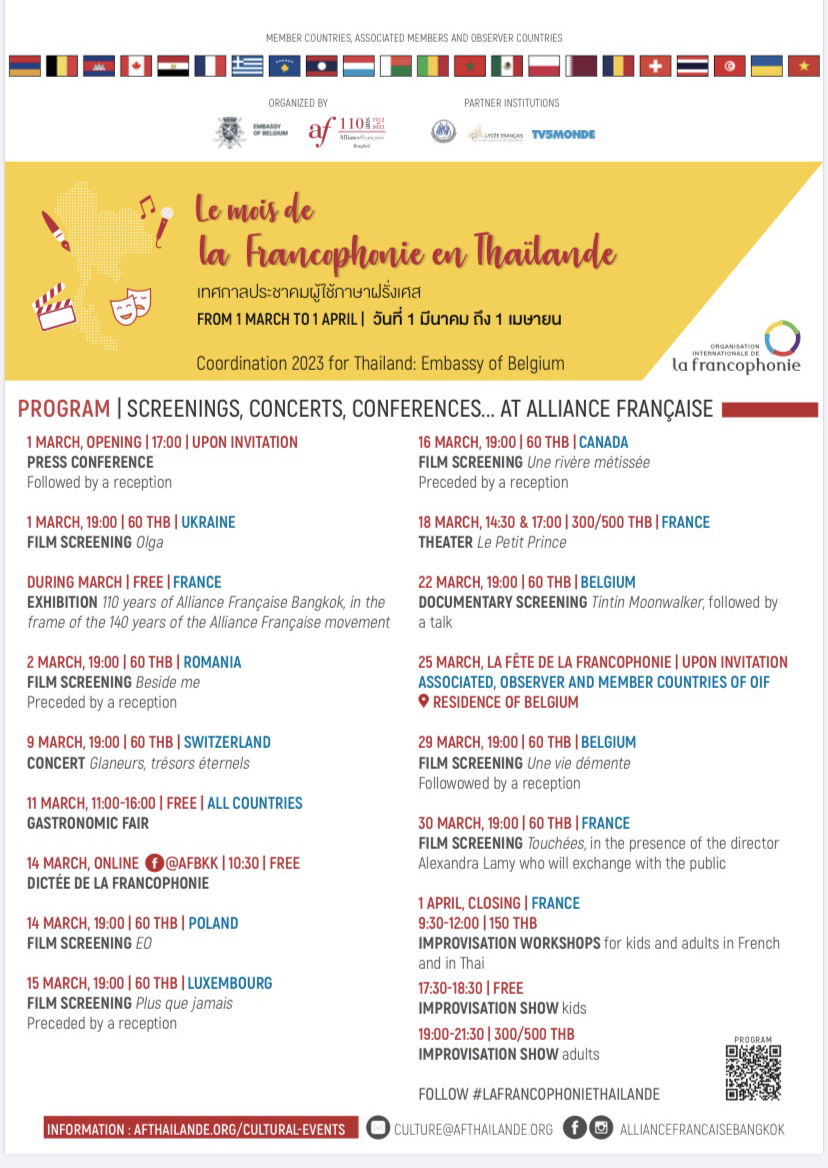 For more information visit: https://afthailande.org/en/francophonie-month-2023-program/#/ or
to view the events list and book a seat, visit: https://afthailande.org/en/cultural-events/#/