Chanun Somboonvechakarn, 35, managing director of Ouay Un Dispensary Co, Ltd (Ouay Un Osoth), one of Thailand's best known and longest running herbal medicine manufacturers, sat down with Elite+ at the company's head office and production base on Petchakasem Road in Bangkok to talk about his role as the third generation head of management, health trends and innovations in the world of herbal medicine.
First off, how did Ouay Un Osoth start?
It all started in 1947 when my grandfather, Sathien Somboonvechakarn, a migrant from a small village in Meixian near Guangzhou, opened his clinic and traditional Chinese pharmacy called Ouay Un Dispensary in a two-unit shop house where his family of eight children also lived near Memorial Bridge. He had learned traditional Chinese medicine from his employer-cum-mentor and became a traditional doctor himself. He would diagnose patients by palpation method, which is to analyse by feeling, particularly the wrist pulse, and then prescribe the dose for his patients. Seventy-two years later, some of his medicine concoctions are still available today in our extensive portfolio.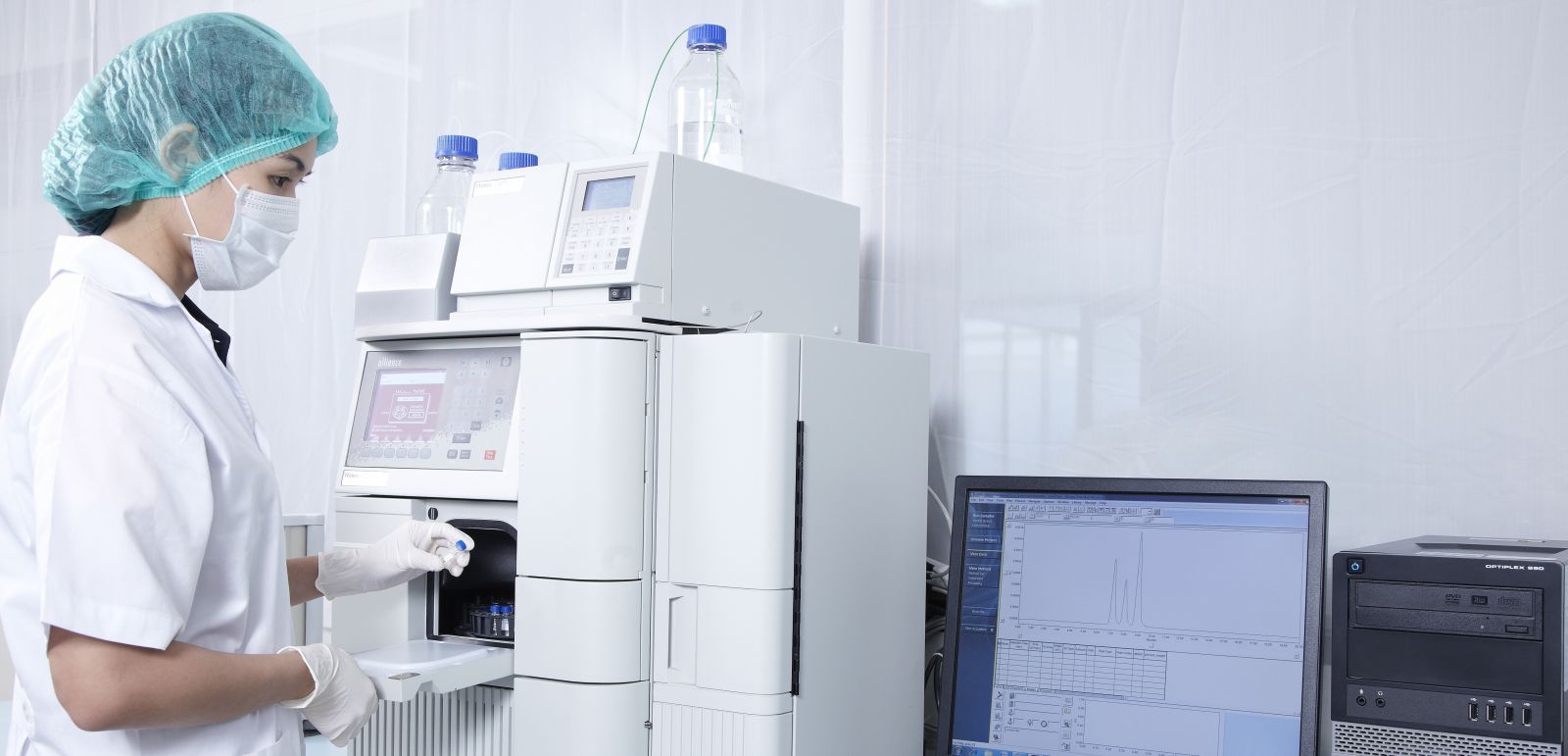 How did your grandfather run the business and the clinic back then?
He took the knowledge and principles from his employer when he took the job as a worker at a traditional medicine shop in Chachoengsao. That's where he had also been taught to take good care of the customers and to always be honest. He was also taught that, most importantly, herbal medicine isn't a cure-all so it must not be sold with such a pretence. Instead, it should be prescribed with care and marketed at affordable prices to everyone to be able to access. "Ouay Un" is a word in Hakka dialect that means sanitary and safe. That principle has been passed on from my grandfather to us in the third generation. He was also very visionary. Once he discovered a new recipe, he would register it with the Food and Drug Administration Thailand. Our oldest recipes, such as Xiao Ti Tan pills for hemorrhoids, and Mee Kee Fu pills for treatment of eczema, are still on the shelf, and are very popular among the older generation and Chinese tourists.
From a small dispensary to modern factory and nationwide distribution, how did Ouay Un grow to become Thailand's most notable herbal medicine company?
My father, Sittichai, was the second generation that took over the business. Due to the construction of the Phra Pok Klao Bridge in the early 1980s, the revenue began to plunge because the construction site was right outside the dispensary and blocking traffic. My father began to look for a new location and finally moved to our current factory on Petchakasem Road in Bang Khae District. He dropped the clinic part and focused on production. After the relocation in 1986, the family's small pharmacy was expanded into a manufacturing site.
Just before the major economic crisis in the late 1990s, we had a new plan to expand our production to include more Thai herbs for common remedies. At the time, the government encouraged people to use more herbs, as the prices were more affordable and to also promote local agricultural business instead of importing chemicals, by including the Thai herbal medicine in the National Drug Information. The affordable Thai herbs, such as turmeric for flatulence or fa talai jone (Andrographis paniculata) for the common cold, became more popular among users. Ouay Un Osoth became more profitable, instead of facing bankruptcy like many businesses during the crisis.
When did you start your key role in management?
I officially started my role as managing director in 2013. I came back to Thailand in 2010 after earning bachelor's and master's degrees in Food Science and Technology from Ohio State University. My father planned for me to utilize new technology and assigned me to improve the productivity and capacity.
So I started to study the factory and all the processes meticulously. My intention was to find out if there was any bottleneck that could possibly slow down production, and how we could maximize manpower. I was also in charge of technology improvements and production innovation, and legal regulations of the products. I also had to deal with import and export, such as procurement of new suppliers for quality raw materials and looking for new overseas markets. We currently export to Laos, Austria, Bulgaria and Israel.
Growing up in the family business, how did your father groom you to take the leading role?
The way my father and I absorbed the essence of the family business is slightly different. For him, it was 24/7 at that shop house near Memorial Bridge. I still remember stories of him and his siblings as children had to run out to collect the ingredients from the rain to keep them dry at the old dispensary.
But for me, I did not grow up together with the business, but at our own family private home away from the complex, and I would only get involved during school breaks, with simple tasks like packing. Understanding that different generations are groomed for business differently, my father sent me to study in Singapore when I was 12 to master English and Mandarin, then planned for me to study food science in university to have a new perspective of modern manufacturing methods. Currently, I'm pursuing a PhD in technopreneurship and innovation management at Chulalongkorn University, with which I plan to widen my knowledge and interest in order to keep up with the modern world.
What are some of the innovations and success stories under your management?
My father was good at marketing during his day. However, we knew that the world is constantly changing, some methods do need to be adapted or completely changed, and traditional marketing may never work in our generation.
Now we brought in more technology and are expanding the market to reach out to a wider target, from traditional pharmacy to modern trade stores and from brick-and-mortar to online stores. We have also rebranded and rejuvenated our brand and products, such as updating the packaging, launching new modern products with adventurous functions, and raised more awareness about traditional Thai medicine among younger consumers, not just putting the products in the pharmacies.
We also introduced new products to the market: Mr. Herb Lozenges that come in contemporary exciting flavours such as mango, pomegranate and ginger-lime. There is also Mr. Herb Cough Syrup for kids, to engrave our product in the younger generation, who will remember our products and be familiar with herbal medicine as they grow up. In my opinion, branding is all about an emotional connection between our products and the users; therefore we strive to make the users more comfortable with our products from a young age.
VO2 is our latest product for athletes. We use three kinds of herbs for marathon runners, cyclists, and tri-athletes to help them recover faster and use oxygen more efficiently. The product is being introduced under a new business model, as we are not building product recognition through conventional channels but using avid marathon runners as influencers to promote our product. We also launched Ouay Un Cosmetics for the beauty market. In order to make herbal medicine and supplements more accessible, we also have customer service via the Line application where consumers can consult with our experts and doctors for free.
Each of the three generations has contributed to the business. My grandfather built it. My father expanded it and added herbal Thai medicine to our production line. Rebranding and online sales are being improved in our generation. My older sister, Nicha, and my younger brother, Tanu, are also currently overlooking the marketing, sales and online departments.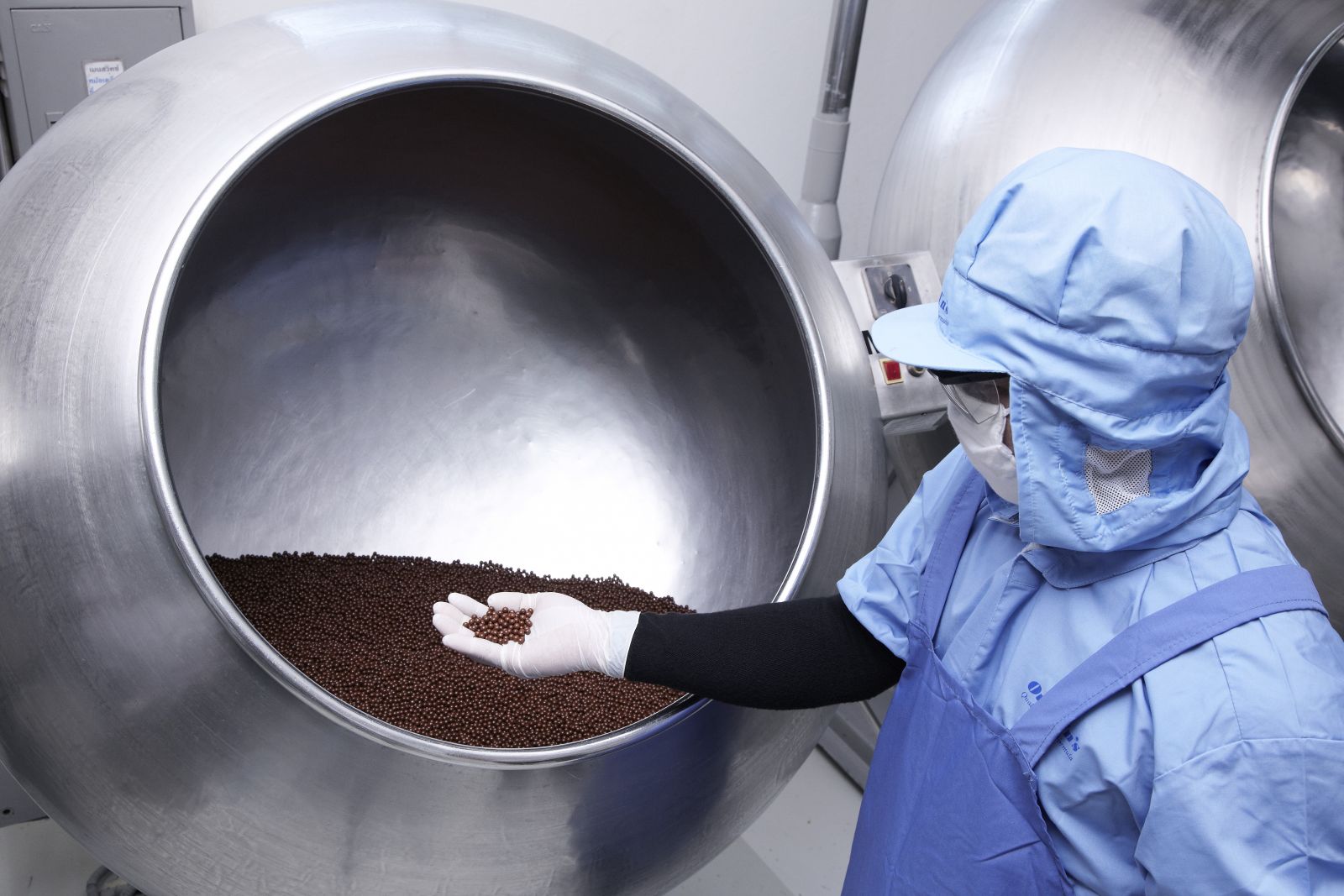 What contributed to Ouay Un's long success?
Over the years, many things in our company have changed. But there are a few things that have been inherited from the first to the third generation: quality, ethics and morale. Quality and affordable price are in our DNA. We don't usher our products into price competitions where we sell cheaply, because that will compromise our quality. We don't market our herbs at high prices, either, because for three generations we believe that quality herbal medicine should be accessible to the masses and not the privileged few.
Also, our products are created to cater to consumers' needs and not the latest health fads. The production process is carefully designed to maximize the efficiency of the herbs and ensure consumers' satisfaction. Certified GMP PIC/S (Good Manufacturing Practice Pharmaceutical Inspection Cooperation Scheme) standard by the Thai FDA, the production ensures that every product manufactured here is of the maximum safety, and that all processes are traceable via the documentation system.
Furthermore, we use advanced analytical equipment to identify and quantify the active compounds in our herbal products based on Thai Herbal Pharmacopoeia and accredited journals. We are one of the few herbal manufacturers who quantify medicinal compounds in herbs by using high performance liquid chromatography (HPLC). We can also quantify total phenolic content in our medicine and supplement products to indicate total antioxidant activities. With these technologies, we are able to screen and select suppliers to provide our customers with herbal products of the highest quality.
What are the biggest challenges or obstacles in the herbal medicine industry?
The increasing number of players in the market and higher standards of production are some of the challenges. Another is how to maintain our old clientele while boosting brand awareness among new target groups who are known to be very knowledgeable on every topic. Although herbal medicine can't cure all symptoms, it's good for common illness prevention such as flatulence, and the common cold. There's still room for the herbal medicine market to grow, so we can't stop improving and inventing. Price competition won't benefit the industry or the consumers, so we only compete with innovations. We can only be the first mover who invents products that others can't. That's how we want to be recognized. We want to be a company that is bold enough to try new things in the best interest of the users.
How do you see the future of Ouay Un?
Branding and innovation are what will propel us into the future. With the knowledge and know-how that we have, what we need is to build an emotional connection and brand awareness among younger consumers and new generation target groups. We are trying to change the perception that herbs are obsolete, unfashionable and inconsistent. In the past, a lot of young people felt embarrassed to use it. That's why we came up with cough syrup and common cold mixture for kids – to prime the young with our brand image so that they grow up with us as the top-of-the-mind herbal product. The actual rebranding was initiated four years ago with logo and packaging change to revamp the look
We endorse our products with people that really use them. As a marathon runner myself, I set up Ouay Un Runner, a running team that promote VO2 for runners, showing consumers that herbs can be used in every aspect of life and you don't need to be just ill to use herbs. I'm happy that recent health trends go in our favour. With more focus on natural remedies, preventive care and less chemical treatment, I'm sure that the younger generations will consider herbs more when it comes to health care.