The integration of life-coaching programmes with sport is bringing opportunities to young people in Laos
This story by Manta Klangboonkrong was published in the October-November issue of Elite+ magazine.
Photos courtesy of Lao Rugby Federation
Little known beyond the borders of Laos, young people's quality of life in rural communities are being enhanced through rugby. As they pass the ball, even winning in international tournaments, they are also achieving life goals via a series of life coaching programmes provided by the federation.
Viengsamai Souksavanh, Lao Rugby Federation (LFR) Operations and Finance Director, shared with us the federation's aspirations and success stories.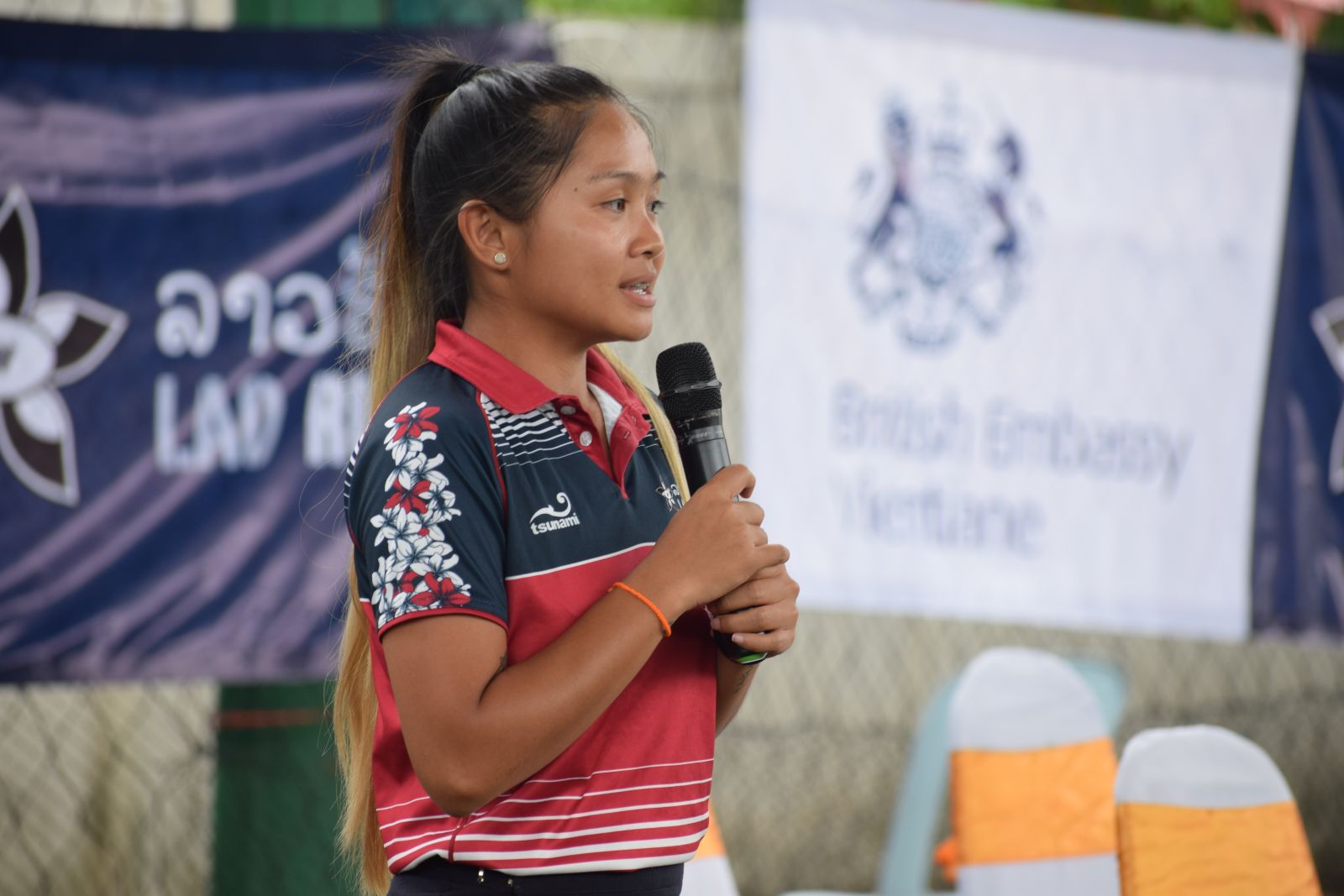 How did you come to work with the federation?
When I was studying at Chanthaburi High School, I met several rugby players who hoped to promote the sport. Every day after school we would have a short touch-rugby session. I played touch-rugby for two years, before graduating to contact rugby. I like contact rugby not because of its physical nature, but because it makes me think and relax. Rugby is more than a sport to me – it's my family. Through rugby I've learned about working and growing together as a team and as a community. I've also learned how people can work together to solve problems and be happy.
How and when was the LRF established? What is your vision and mission for the federation?
The LRF was formed and registered with the Lao Ministry of Education and Sport in 2001. Since then, the LRF has gone on to gain full membership of Asia Rugby, associate member status of World Rugby and, most importantly, registration with the Elite Sports Department of the Lao Ministry of Education and Sports along with more than 30 other Lao national sport federations.
The LRF is the governing body for all rugby activities within Lao PDR. It works to realise the vision of a Lao PDR in which all people have the opportunity to participate in the sport of rugby. LRF activities are focused on developing the sport through school and community development initiatives, supporting domestic and elite teams to improve and develop a sound structure to provide transparent and accountable financial and administrative support to the sport – in other words, rugby for all in Laos.
The mission of the LRF is to provide opportunities for men and women, boys and girls, social and elite players, and those in urban and rural areas to participate in the sport of rugby, while ensuring that they realise health benefits and personal development opportunities. The LRF maintains a strong commitment to gender equity and gender inclusion across all of its programming. Funding and activity planning are distributed equitably so that the LRF can achieve the same goals for all genders.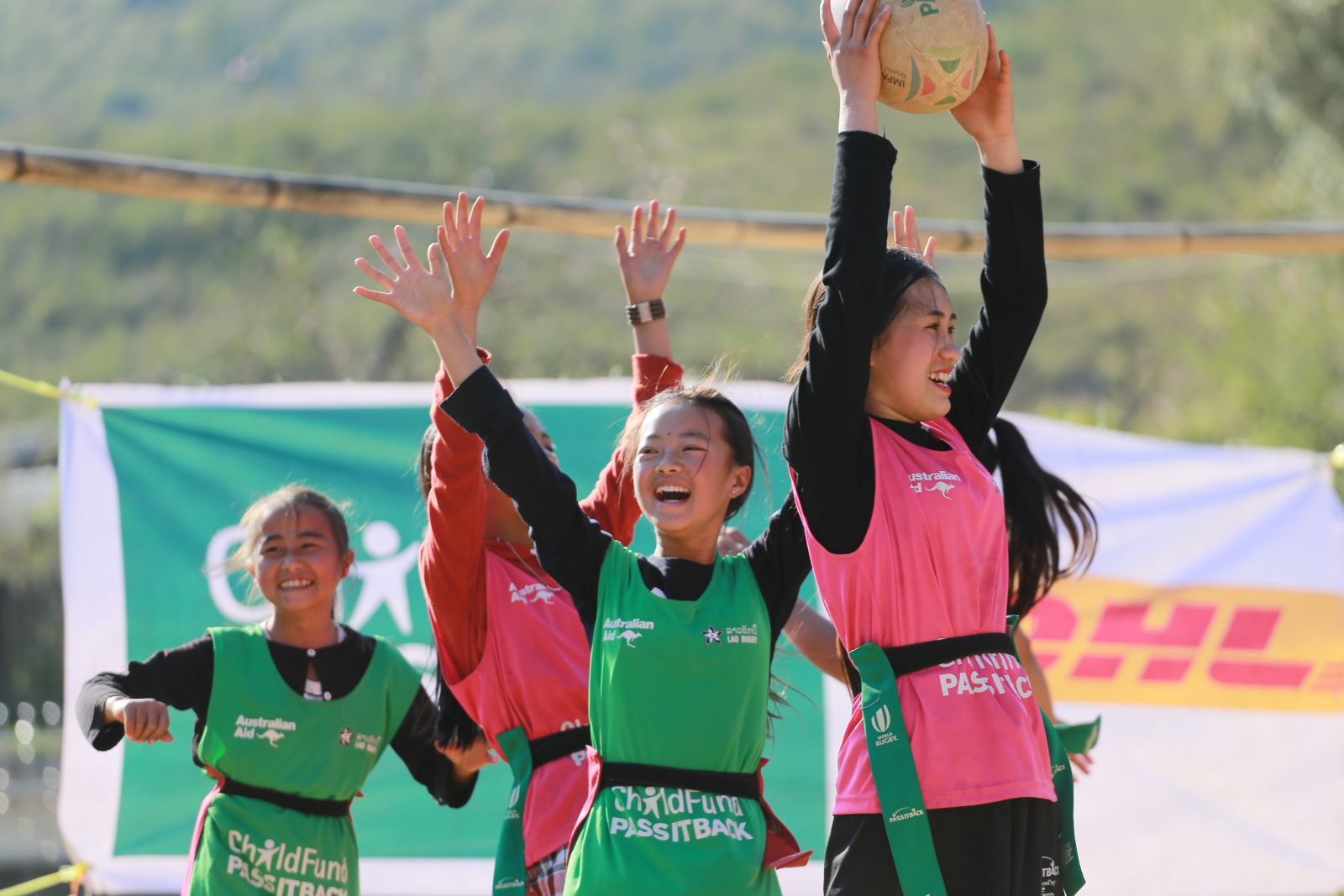 How many other sports groups are there in Laos at the moment, and do they have similar aspirations as you?
There are 30-40 sports federations in Laos, including soccer, athletics, baseball and many others. Each one is under the Elite Sports Department of the Lao Ministry of Education and Sport. These other national governing bodies have similar aspirations to the LRF, in trying to grow and develop their sports in Laos.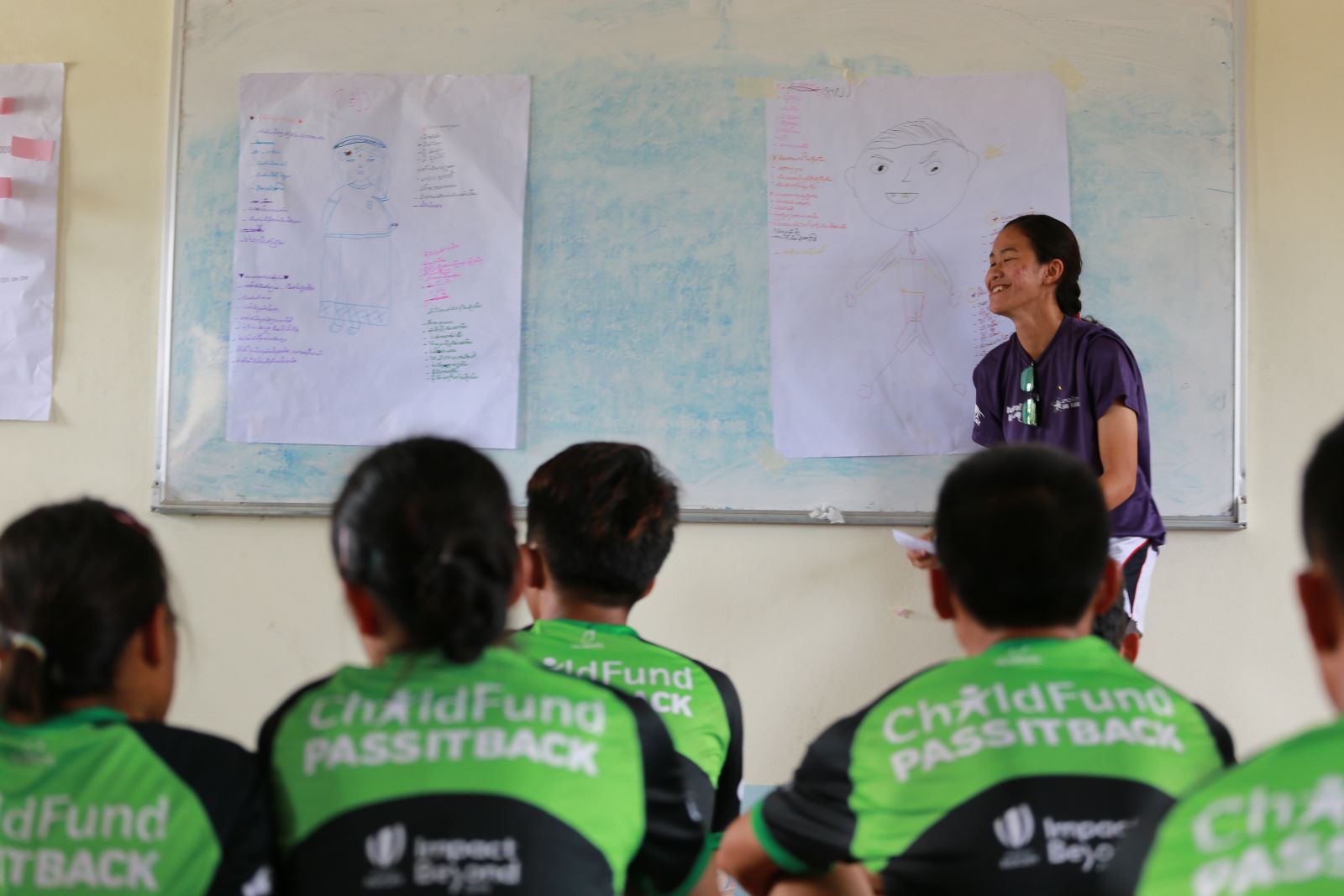 Where do you get support and endorsement for your work?
All of our funding comes from donors and sponsors. The LRF is fortunate to work with companies that sponsor our work including DAC, DHL, DFDL and other businesses. We also have partnerships with other clubs and rugby enthusiasts such as the Pot Bellied Pigs RFC, the Hong Kong Rugby Union, Tribe 7s and Shrewsbury House School. A substantial part of our funding comes from the Australian Government through ChildFund. We're excited to be the birthplace of the ChildFund Pass It Back programme, the rugby and life-skills curriculum that is now the charity partner of the Rugby World Cup. The LRF implemented this curriculum in 2015, and the ChildFund Pass it Back programme is now operating in five other Asian countries. Through this work, the LRF has learned and grown a lot and we're now able to access other funding sources to support youth and community development through rugby.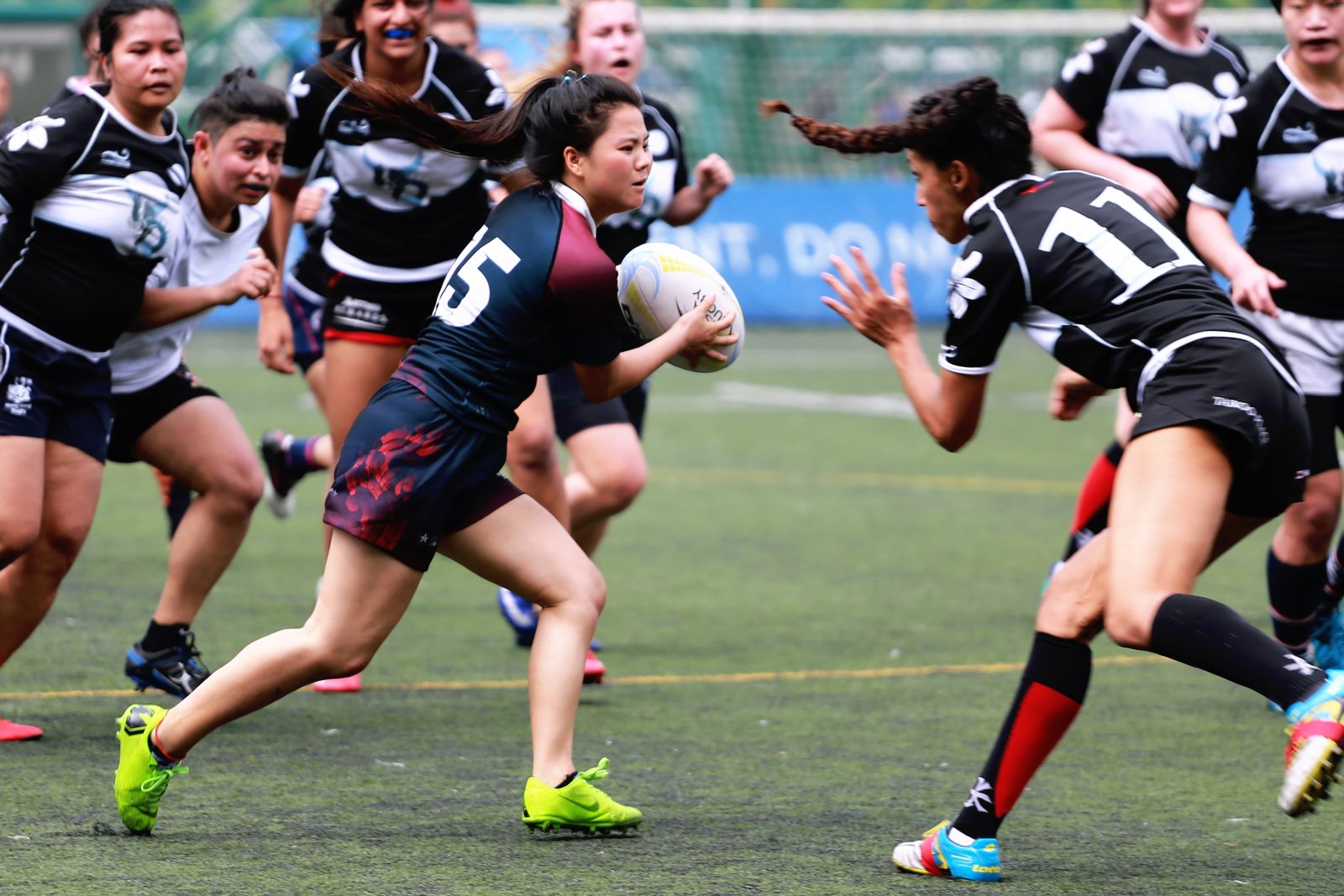 What have been the biggest challenges for the LRF so far?
While we're very lucky and appreciative of the dedicated funders and donors we have now, funding is always a challenge for the LRF as we're not full members of World Rugby. This means that we do not get an annual funding allocation from World Rugby to support our activities. We have to find funding from sponsors and partners to support all of our work, which can cause challenges from time to time. A second challenge is finding pitches for rugby activities. The LRF does not have its own pitch, so we have to rent and share pitches with other sports for all of our activities. Our future goal is to build our own pitch.
Why do you focus on female players and on Vientiane and Xiangkhouang provinces?
Our mission is to offer rugby participation opportunities to everyone in Laos, and we eventually want to work in all provinces. However, due to funding limitations we're only working in Vientiane City, Vientiane Province and Xiangkhouang Province.
We're proud that more than 50% of our players and coaches are female. Since we started our activities in communities that hadn't even seen a rugby ball before, it didn't have a gender stereotype attached to it as it does in many other countries. We started with male and female coaches and trainers, which encouraged a passionate generation of younger male and female players and the LRF was able to build more gender-equal programmes. Today, we continue this work to always make sure we have strong male and female participation at all levels.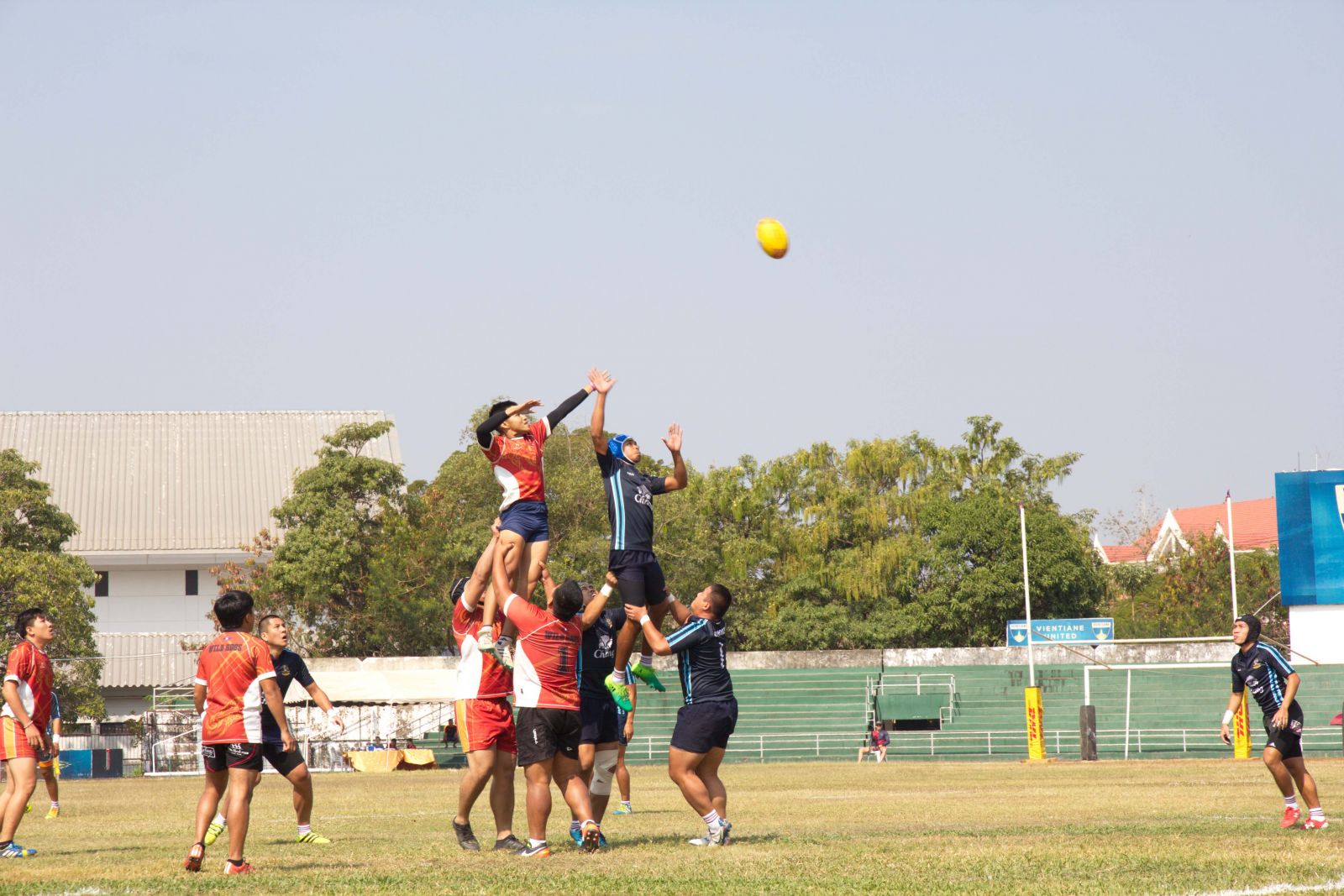 How do the players enhance their lives through rugby? What training, programmes or support do you give them?
Players can develop themselves and their community through rugby because our ChildFund Pass It Back curriculum offers strong life-skills training alongside the rugby training. It's integrated so that the rugby and life-skills sessions are combined and so everyone is having fun while learning. We cover topics such as gender equality, communication, negotiation skills, planning for the future, setting goals, saving money, decision making, recognising and preventing violence, learning about your body and learning how to be healthy.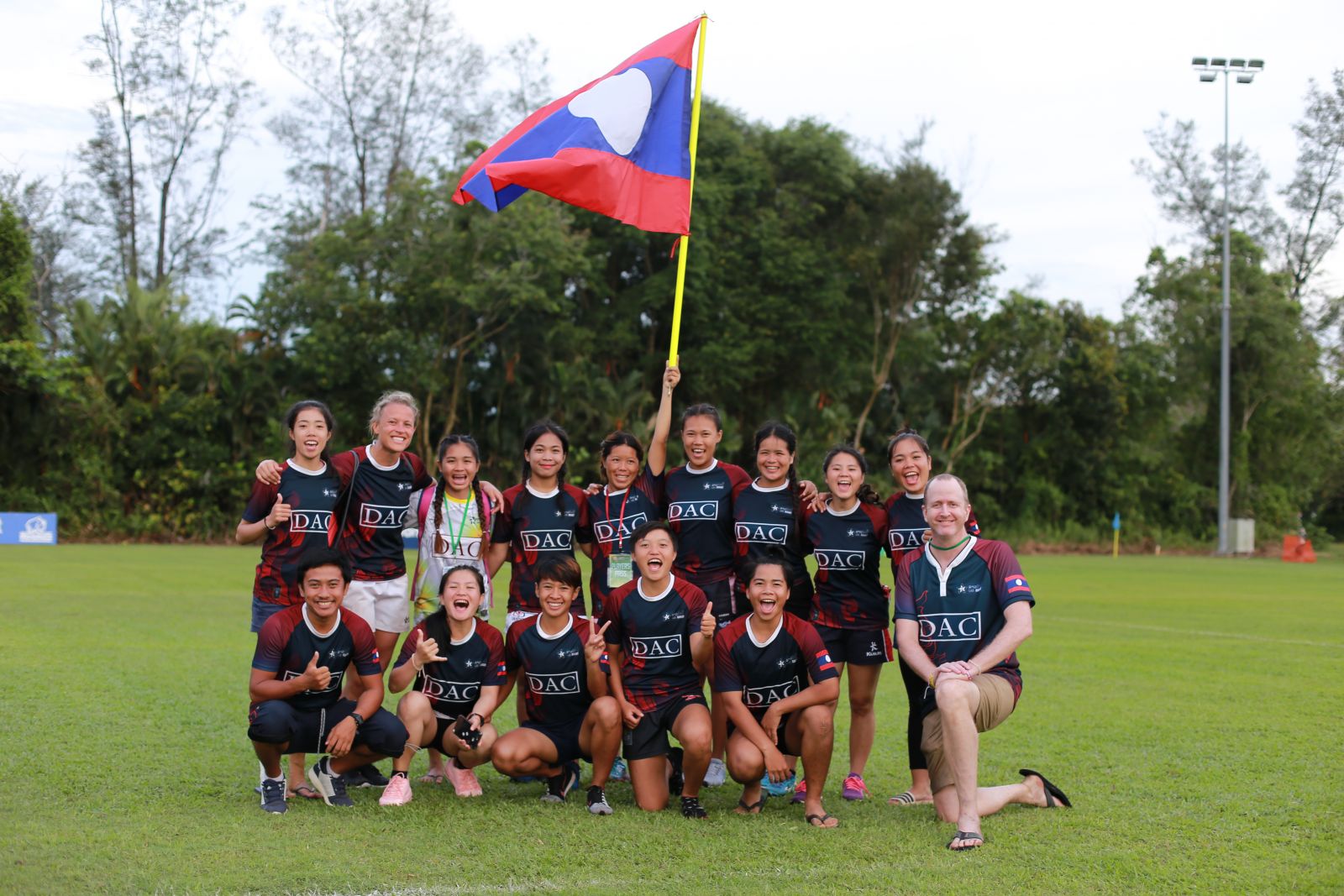 Since the inception of the federation, what has been your proudest achievement so far?
Last month the LRF hosted the biggest international rugby competition to date with 13 international teams participating in the Asia Rugby U20s 7s in Vientiane City. This was a big accomplishment and I was proud of our staff, coaches and volunteers, who were able to use their skills to manage the medical, technical and logistics aspects of the tournament to a high standard. The LRF is also a leader in safeguarding in sport in the region and while the work of safeguarding is sometimes really complicated, I know it's really important, especially to be able to support so many girls and women to participate in rugby. I'm proud our team can include this in our work.
As a player, I was also personally proud to captain the Lao National Team in the 2014 Asian Games, in which we had the opportunity to play and show how good we can be. I have an injury now and I can't play as often as I did, but I still feel proud watching the Lao teams on the international stage. The DAC U20s Lao Men's and Women's National teams were smaller than many teams but they showed that they have skills we can build on – and the Lao women's team nearly beat Singapore.
I'm confident that with more support and development we will be able to get this new generation to a strong level and they will represent Laos proudly for years to come. The Vientiane Lions were the Cup Winners for the 2019 Vientiane International Rugby Championship and beat one of their biggest rivals, the Royal Thai Air Force. It was such an accomplishment for them and now the LRF is focusing more and more on club development. It's exciting to see some of the clubs improving and reaching higher levels.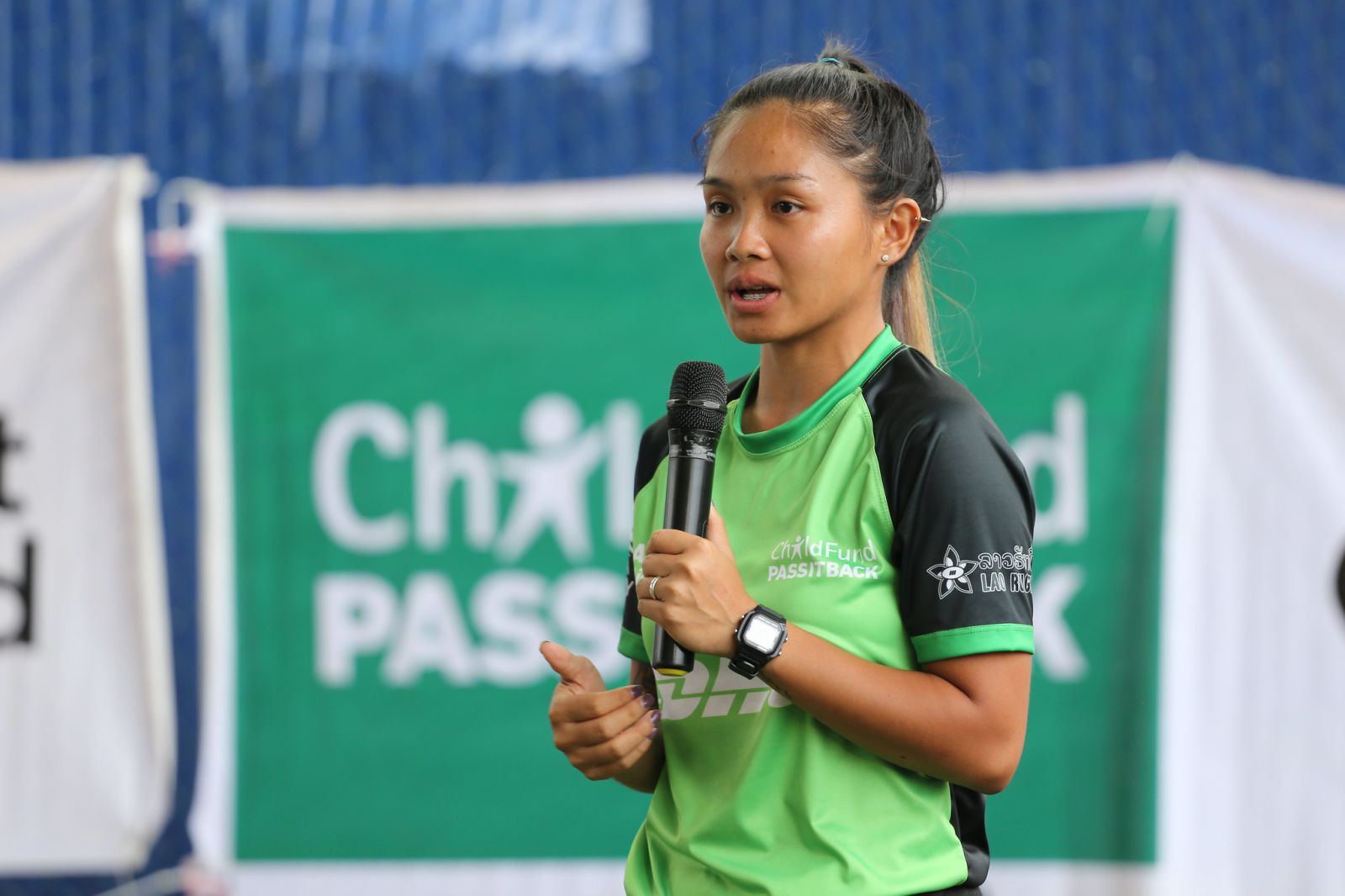 How has the work of the federation changed the livelihoods of Laotian players and society in general? Are the changes sustainable?
We now have 100 coaches aged 16-25 years old who are delivering the rugby and life-skills curriculum each week in schools across three provinces. The coaches receive a small monthly stipend to do their work, which is helpful for young people as it can help them finish their studies. We have more than 3,000 players registered, and many of those are participating in sessions each week. The players participate voluntarily but we carry out surveys with the players and parents every season to find out what they have learned, what kind benefits they get from our work and why they participate in our activities.
We know from these surveys that many players and parents want their children to participate as players, not for the sport, but for the life skills that we're delivering to them through the ChildFund Pass It Back curriculum. They want their children to learn more about leadership. They see their children becoming more confident and being respected in the community as a coach because they have new skills to teach the players, as well as first-aid skills to help their players in case they get hurt. Safeguarding is also very important for the parents and community – the LRF has a safeguarding policy and does a lot of work to try and keep our players safe, physically and emotionally in all of our activities and the community really values this.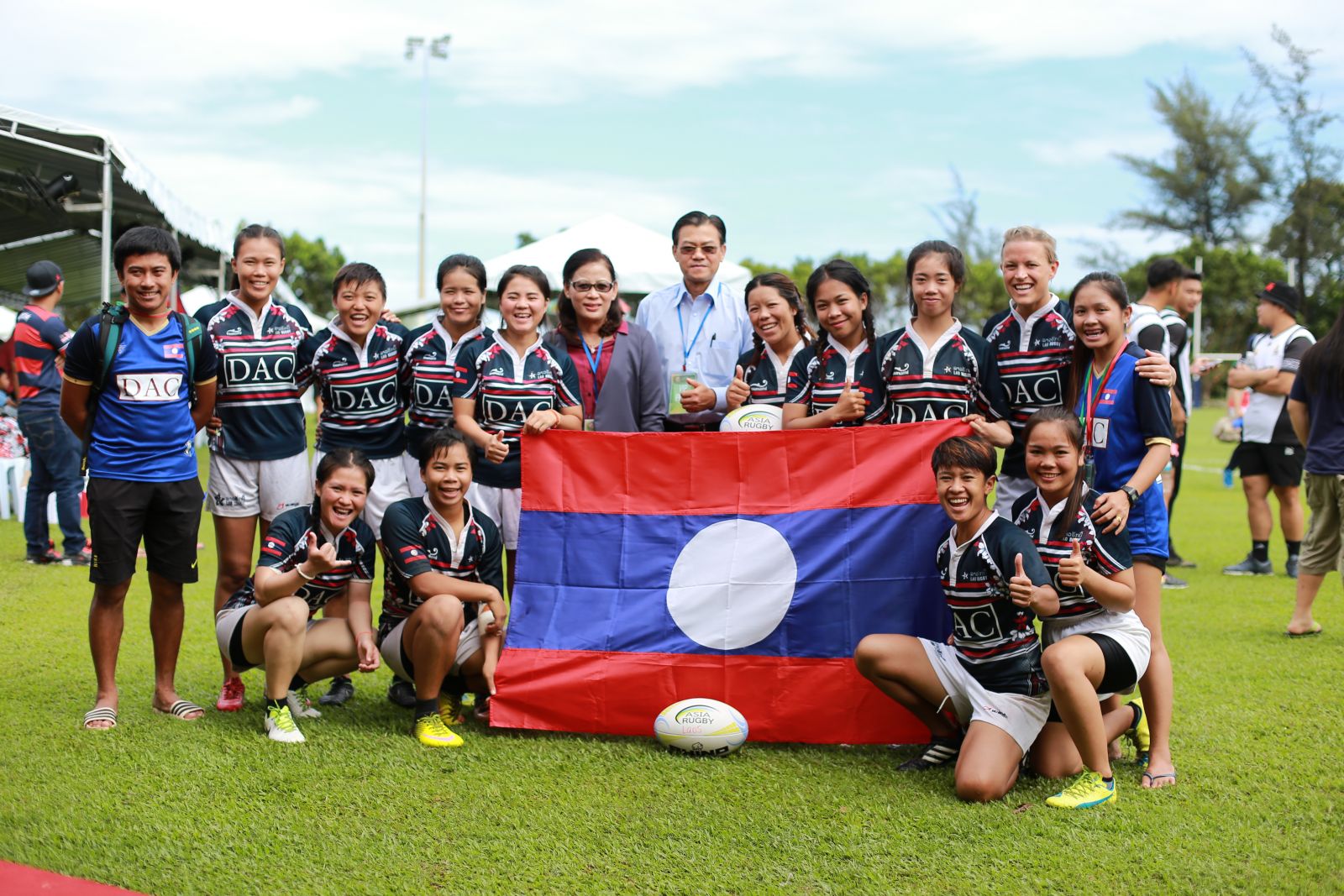 Could you please share with us some of the success stories of the players?
One of the success stories from our activities is a woman named Seelao. She was a Champa Ban ("little blossom") powered by a ChildFund Pass It Back player in Xiangkhouang Province in secondary school and eventually was trained as a ChildFund Pass It Back Coach. After she finished school, Seelao moved to Vientiane to support with collecting and entering data for our youth programme. She works hard and is able to support her family back in Xiangkhouang with her fulltime job. She also joined the U17 DAC Lao National Team at the Olympic Qualifiers in Dubai, where she was a rising star on the international stage. Now she plays on the DAC Lao Women's Senior National Team and is really improving her skills. At the Chang International 7s in Bangkok in September, she was awarded player of the tournament and she also represented Laos at the Rugby World Cup Opening Ceremony, for which the Japan Rugby Football Union invited two young leaders from each Asian country to participate in leadership and rugby development activities.
To me, Seelao represents what young people from rural and urban contexts can learn and how they can develop through rugby. I feel happy with my work when we have such a strong and growing base of young players and young leaders coming up through our programmes.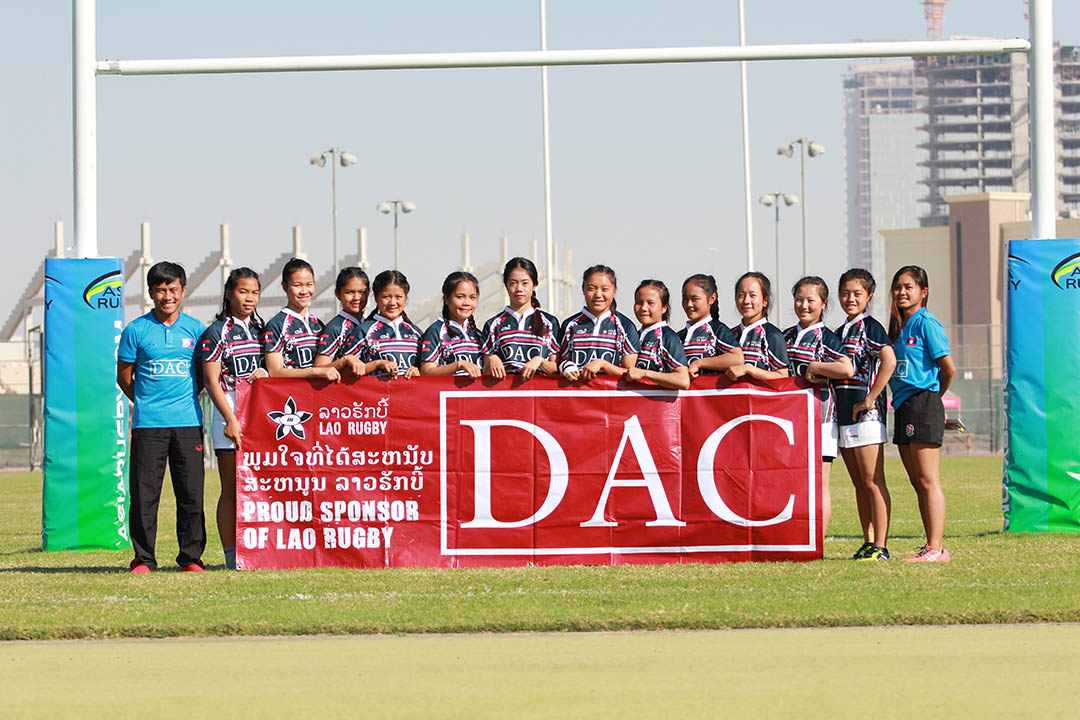 What support do you need right now and how can the public help?
There are many ways to help the LRF continue work towards our mission of rugby for all. The LRF has a wide range of sponsorship opportunities, from sponsoring a youth rugby team, to sponsoring a village or a district, or sponsoring our annual youth or senior competitions. Another great way to support the LRF is through supporting club rugby development across Laos with more matches and coaching and refereeing support. As our youth rugby players transition from tag rugby to contact rugby, it's important for them to have more opportunities to play matches. We also offer the option of sponsoring individual players in the national team. This type of support is crucial to improving the quality of elite rugby players in the country and provides players with the opportunity to travel and participate in international tournaments and learn from other developing players in Asia and in the world. Lastly, one of the simplest yet great ways to show support is to share our work and story so we can continue to grow rugby in the region.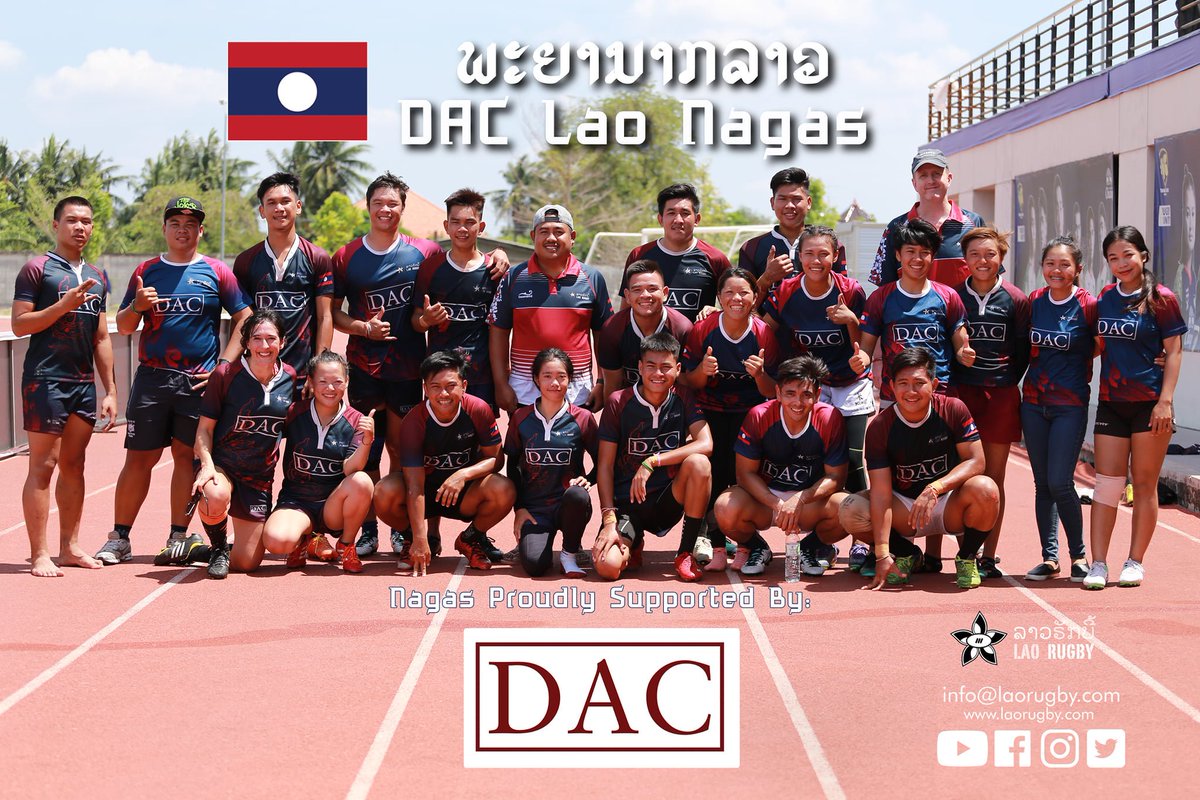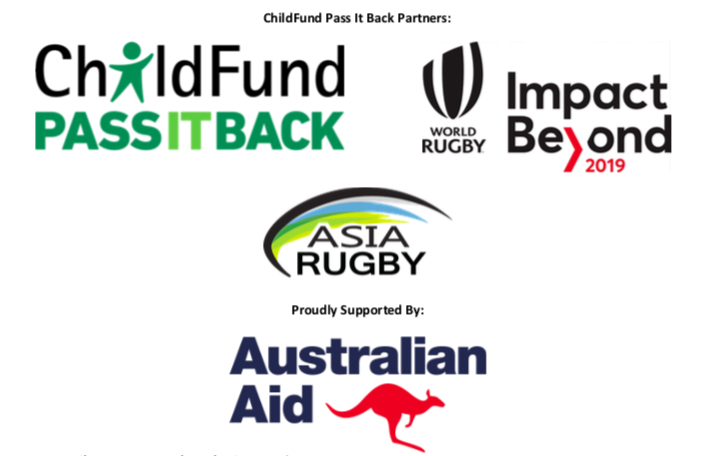 "Elite Plus Magazine" ( October/ November 2019 Issue) Available***
- Where to get your own books:
At every branch of ***Asia book Stores***
or contacts Line: @eliteplusmagazine