As ambassador of the Republic of Austria to the Kingdom of Thailand, I feel particularly honored to write a few introductory words on this felicitous, well-made inventory of Austrian cuisine. This cuisine has always been subject to diverse influences from our neighbours, from Bavaria in the west and Bohemia in the north to Italy in the south and Hungary in the east, as well as the entire Balkans down to Turkey. I have served typical Austrian dishes at dinners several times at the Residence to which my fellow ambassadors protested politely, saying the food was actually very typical of their own country's cuisine.
HE Mr Ambassador Wilhelm Donko Ambassador of The Austrian Embassy
The "dumplings" that are so popular in Austria are known as "knedlíky" in Bohemia, for example, and many of the much-loved sweets such as the "Apfelstrudel" also have their origins in Bohemian cuisine. Since the city of Vienna, in particular, has always been a melting pot of cultures and cuisines from all over Eastern and South-Eastern Europe, we Austrians have no problem regarding these dishes as typically Austrian. Many of them were refined and perfected in Austria and have their own typical Austrian flavour. For example, one of our most famous Austrian dishes is the "Hungarian Gulasch", which is actually prepared very differently in Hungary while the dish is said to come originally from Turkish cuisine. So please enjoy with me this brief survey into typical Austrian cuisine, and "Bon appetit!" or "Guten Appetit!", as we say in Austria.
Austria owes its culinary identity to both its location in the heart of Europe, nestled between the Danube and the Alps, and its remarkable history. Austrian cuisine stands for openness to varied influences and a love for refining existing traditions to the highest levels. In Austria, it is often found that farmers, producers and chefs place their emphasis on tradition and the knowledge of their ancestors. Nonetheless, they are open to new influences as they travel all over the world in search of new inspiration and ideas. Their one common vision is to create traditional recipes prepared with high quality and now sustainable ingredients refined through innovative approaches. I sat down with Mr Emanuel Lehner, Asia Region Manager and Attaché (Tourism) at the Austrian National Tourist Office, Austrian Embassy to Thailand, to learn about Austrian culinary history.
With regard to the history of Austrian cuisine, Mr Lehner said, "Austrian cuisine has a very long tradition. Behind many of Austrians' favourite dishes you can find a fascinating story. Many of the recipes come from when Austria was a monarchy – a time when many cultural influences met, especially in Vienna. Other dishes have their origin back in medieval times. As an example, I would like to mention beef soup, which was first introduced in Austria in the 15th century. Today, this style of cooking is still used worldwide and known as 'Tafelspitz'."
He pointed out further, "Austrian cuisine consists of a variety of regional specialties such as Viennese, Tirolean, and Carinthian cuisines. These dishes very often consist of ingredients grown and produced locally. Over the centuries, this has resulted in local dishes that are recognised around the world." Mr Lehner is proud that Austrian cuisine is popular in the world of gastronomy. He explained, "Cuisine is an important part of each holiday experience, which is always a good way to feast upon regional specialties that play an important role in the celebrations and are often demanded by our international guests."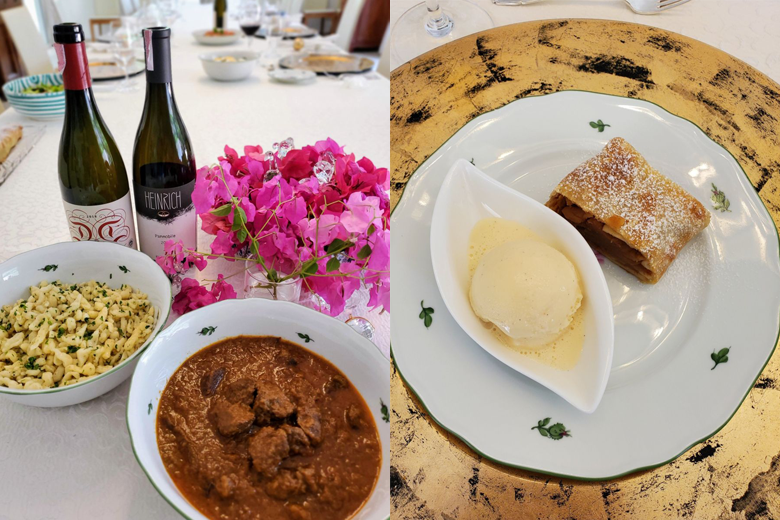 "Austria is known worldwide not only for its main dishes like "Wiener Schnitzel", "Tafelspitz" or "Käsespätzle" (cheese dumplings), but also for our variety of desserts, sweets and cakes. Everyone is familiar with Sacher cake, "Linzer cake", Apple strudel and "Kaiserschmarrn", initially created for the Empress Sisi and served in the form of omelettes. Later, it was named after the emperor, Kaiser Franz-Joseph, and and has retained its unique character, deliberately broken into pieces as first served to Empress Sisi. Today, you can find a lot of Austrian restaurants all over the world as well as Austrian chefs working worldwide, even in China."
Talking about Austrian food culture and what makes Austrian food unique, Mr Lehner said, "The uniqueness of Austrian cuisine is based on the already mentioned regional and local varieties, closely connected to our history along with the origins and production of the ingredients. The numerous seasonal specialties include asparagus in spring or game dishes in autumn. There are also specialities first produced in mountain huts, like self-made bacon or cheese in summer or "Käsespätzle" (cheese dumplings) and "Germknödel" (yeast dumplings) in winter in the ski areas."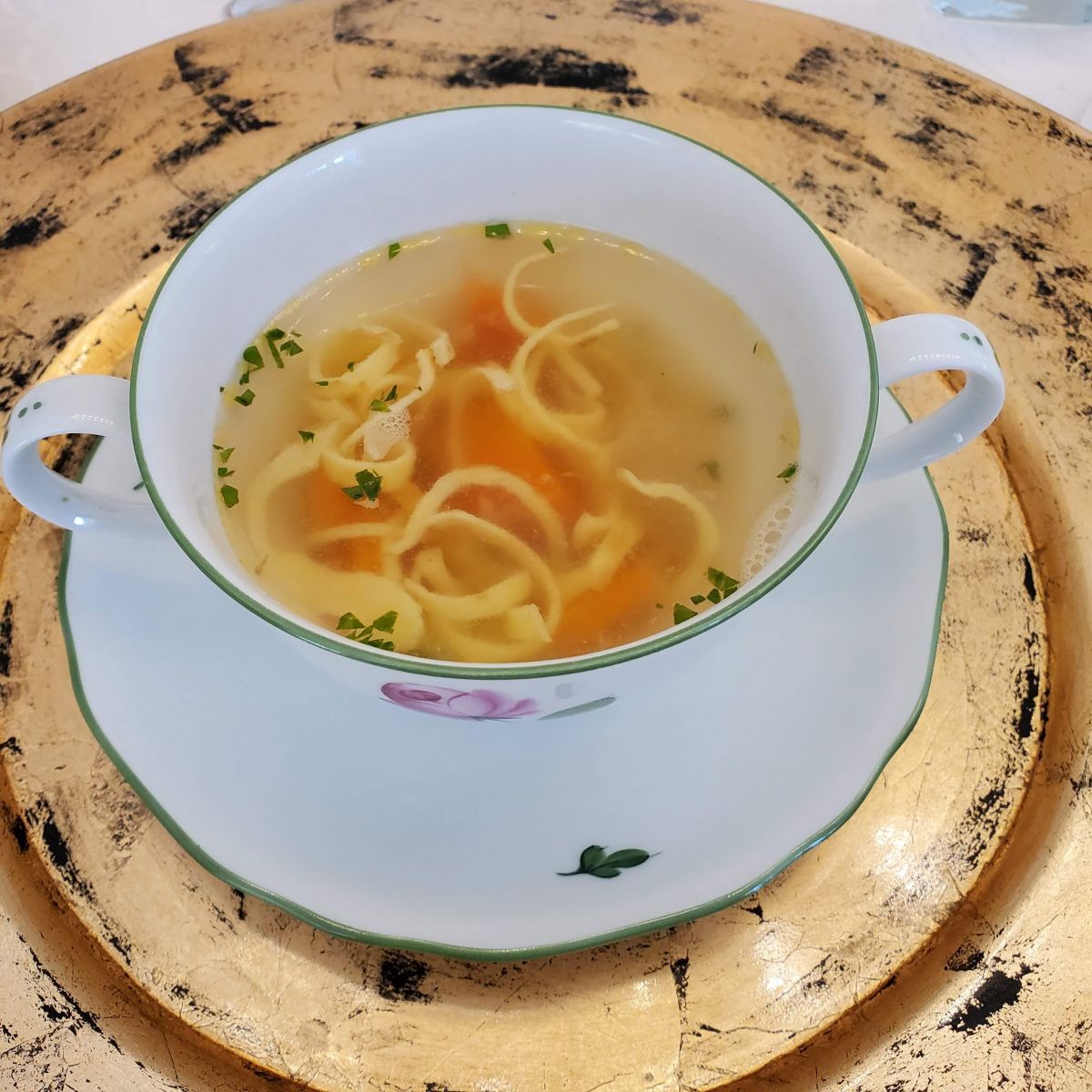 Mr Lehner next spoke about how Austrian food has been influenced and the traditional style of Austrian cuisine. "If you read through a menu in an Austrian restaurant, it reflects European cultural history. Many of the well-known dishes, generally referred to as Austrian specialities, are influenced by the former crown lands, above all Bohemia (now in the Czech Republic), Hungary and so on. The "Wiener Schnitzel", as an example, has its origin in Italy in the 15th century. In 1857, Field Marshal Radetzky brought it to Vienna where it was perfected during the time of the monarchy. Another example is "Gulasch", which has influences from Hungary. Neighbours, like Bavaria, Bohemia and Italy, have influenced many regional cuisines like in Tirol, Upper Austria and Carinthia."
There exist many regional differences in Austrian cuisine. "At the time of the monarchy, Vienna was the capital of one of the largest countries in Europe, and – like mentioned earlier – it was a melting pot of different cultures from all over the crown lands. This resulted not only in the influence on the cuisine, but also resulted in "Viennese cuisine". Conversely, in the rural, farming valley and mountain areas, people depended on what was available locally. Many of today's dishes are based on this fact as well as the results of leftovers."
"Differences also result from geographic locations. For example, Burgenland, which was part of Hungary up to the beginning of the 20th century has its own cuisine as does the Lake Neusiedl region with its "Pannonian cuisine". Wachau, the Danube area just west of Vienna, is known for its apricots and specialties based on this fruit. Another example is Lungau, an area in the south of Salzburg province, where locally raised lamb plays an important role in the local cuisine."
- Key Austrian dishes
Besides the already mentioned "signature dishes", Mr Lehner highlighted three others. "There is the so-called "Salzburger Nockerl", which legend says was invented in the 17th century by the "secret" wife of the Archbishop Wolf-Dietrich and represents the three mountains in Salzburg, Mönchsberg, Gaisberg and Kapuzinerberg. Another is 'Frankfurter sausages' that it is said Johann Georg Lahner, a butcher in Frankfurt (Germany) who moved to Vienna invented after resettling. Later, when he moved back to Frankfurt, he sold them in the city as "Vienna sausages" as they are still known worldwide. Just in Austria do we still call them 'Frankfurter'."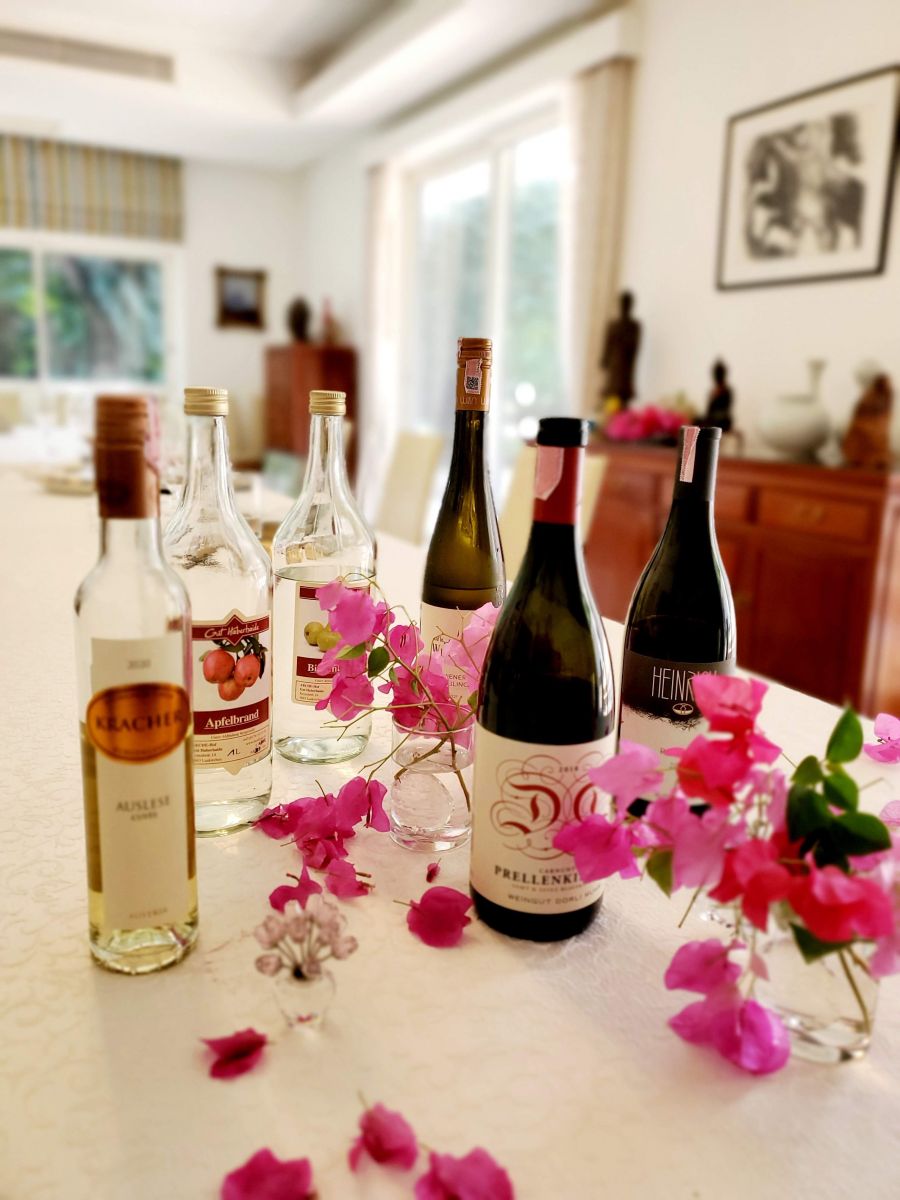 With evolution of Austrian culinary history, I asked Mr Lehner about his views on the transformation of Austrian cuisine over the years, "In my opinion, it has not so much changed, but more evolved. Most Austrian restaurants, farms and suppliers are family owned - many of them for generations. For some years now, there are new and different kinds of food and ingredients that are used in restaurants, where chefs experiment and try to reinterpret well-known Austrian dishes."
"In addition, over the years, many descendants of these family enterprises have gone to work abroad and the returned to take over the family business from their parents or opened a new one. What they have learned is now contributing to the evolution of Austrian cuisine. Today, as well, the high value on organic food and beverages is influencing Austrian gastronomy."
As our interview drew to a close, we explored the existence of modern Austrian cuisine. Mr Lehner explained, "The cooperation between chefs and local producers is contributing to new creations or interpretations of Austrian dishes. Some examples are Mr Philipp Rachinger, owner of the "Mühltalerhof" in Upper Austria, the "Steirereck" in Vienna, the Restaurant "Mangold" in Bregenz, Vorarlberg, and the "Geniesserei" situated directly at "Kaiser Josef" Market in Graz, Styria, where the daily menu is based on what's available in the market on a given day."
"As Europe is reopening after the pandemic, I encourage all to consider a visit to beautiful Austria to sample our traditional specialties and the fascinating stories behind each." A special thanks to Madame Yan Donko, spouse of Ambassador Donko for offering a food demonstration at the Austrian residence. All the home-made dishes displayed in this interview were prepared in their kitchen.