In the midst of rapid changes, teamwork have become more crucial to drive organisation's strategy and growth. Without the dedication and ideas of each member, it becomes difficult for a company to generate new values. Today, we invited three executives, Mr. Hiroshi Mochizuki, COACH A (Thailand) managing director and executive coach, Mr. Hiroshi Mochizuki , Managing Director and Mr. Thongdee Paso and Mr. Saroch Jitrojanarakther managing director and an associate director, of AJINOMOTO (Thailand) respectively, to share how their partnership has succeeded in bringing "Organisational Transformation" through people.
Between 2018 to 2021, COACH A (Thailand) partnered with AJINOMOTO (Thailand) to bring organisation transformation through the project "iCHANGE" (I can change myself; I can change my company.) during which time 30% of Ajinomoto's management as well as key stakeholders were coached by professional COACH A coaches. Today, these people have become an important engine for organisational transformation to achieve their vision for 2030.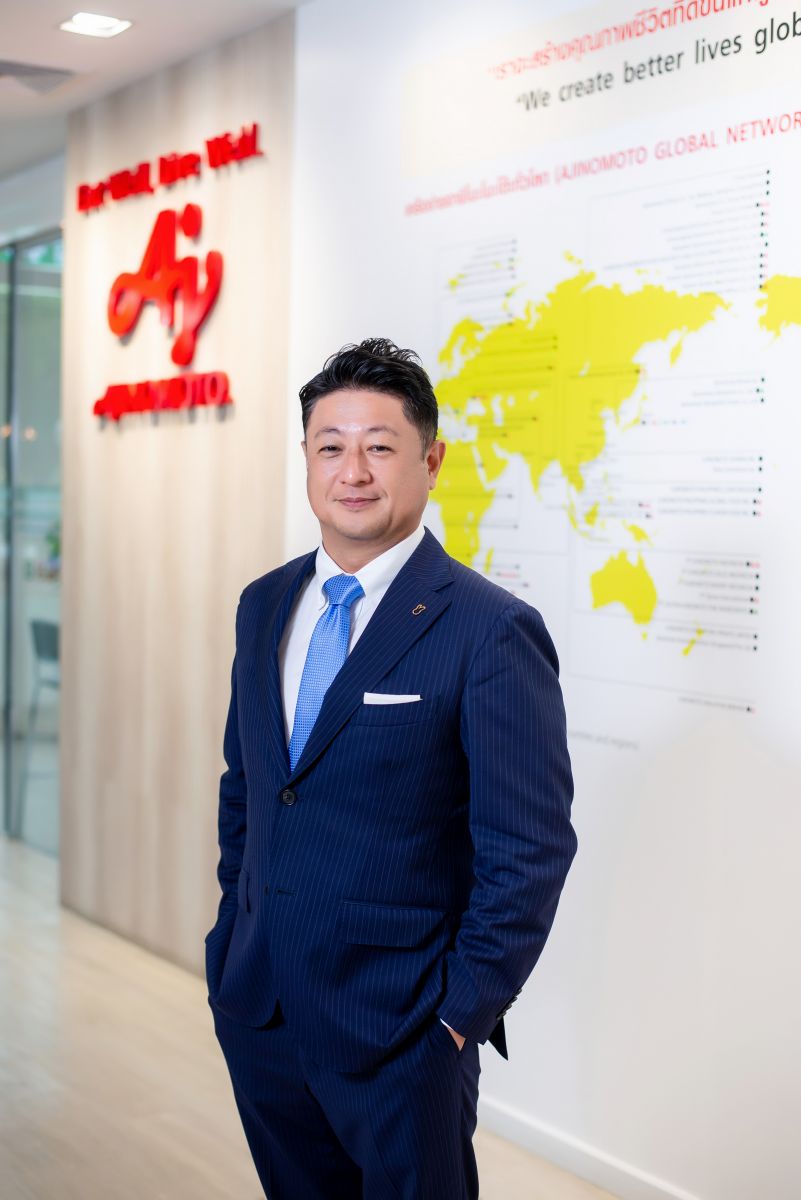 Mr. Hiroshi Mochizuki, COACH A (Thailand) managing director and executive coach
How was the project initiated?
Mr. Hiroshi Mochizuki, COACH A (Thailand) managing director and executive coach : "The project began developing four years ago after we had talked with the top executives of AJINOMOTO where we learned about their vision and purpose. "A COACH A, we focus on driving organisational growth through people and relations based on the philosophy of 'Social Constructionism', based on the relationship between thinking, acting and decision-making make decision as we believe people and relations are the fundamental components to drive any good strategy.
"Through Social Constructionism, we develop interaction and relationship building at all levels within an organisation. Our goal is to partner with a company or agency to modify and reform its culture so it can continue to advance and achieve its vision.
"Our partnership with AJINOMOTO has been a process to co-create their corporate culture so they can grow sustainably by having their people make proposals and take on challenges that lead to new innovations."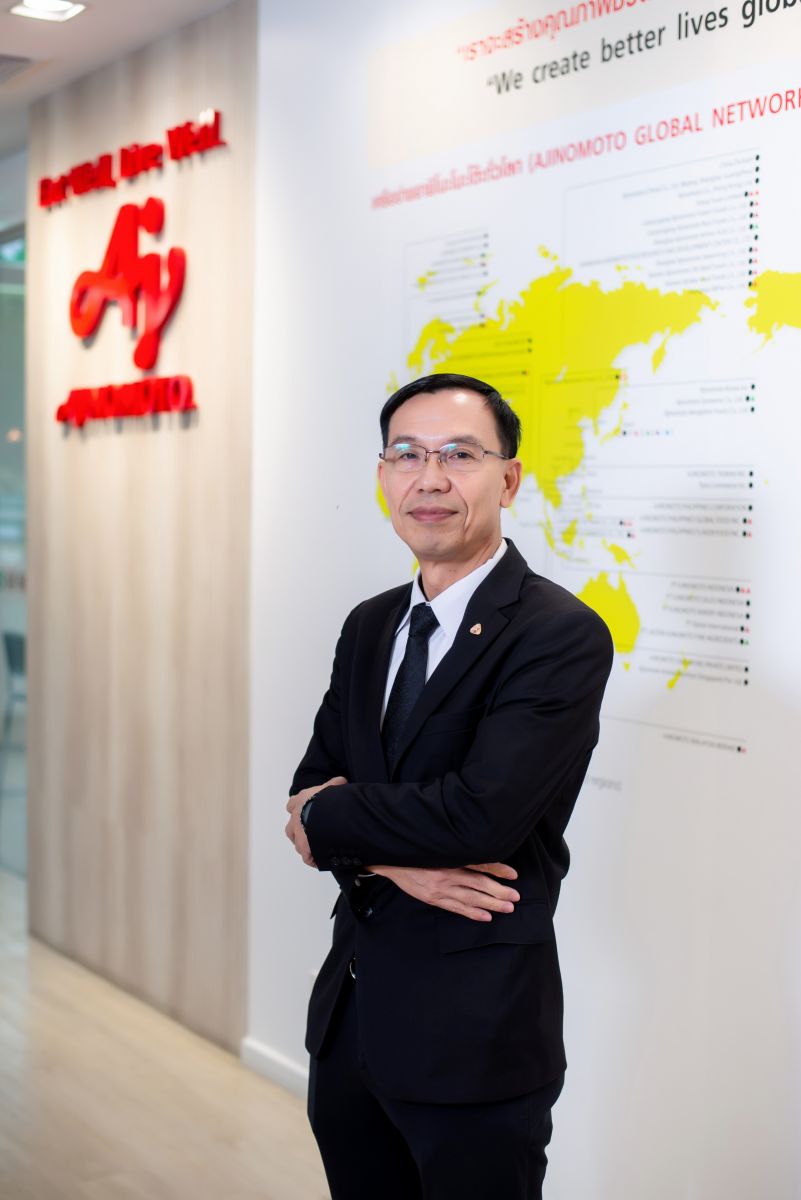 Mr. Thongdee Paso, AJINOMOTO (THAILAND) managing director
Why Change? Why Now?
Mr. Thongdee Paso, AJINOMOTO (THAILAND) managing director : "We have grown together with Thai society for 60 years. Today, we employ over 7,000 personnel at 15 Ajinomoto and affiliate factories in Thailand as well as production and sales facilities in Cambodia and Myanmar with the parent corporation's regional headquarters also located in Bangkok to support affiliates throughout the Southeast Asian region. To drive our company forward, we realise the importance on corporate culture to work as one team.
"Our vision is to become a solution-providing group of companies for food and health issues by 2030 as we also work to reduce environmental impacts and regenerate the environment as well as promote better health and life and, thus, enhance our corporate value."
Mr. Saroch Jitrojanarak, Ajinomoto Sales (Thailand) associate director
How can dialogue drive your organisation?
Mr. Saroch Jitrojanarak, Ajinomoto Sales (Thailand) associate director : "At the start, we trained 20 top executives in coaching techniques that encouraging listening by to giving an equal opportunity to peers and subordinates along with superiors to voice their ideas, suggestions and concerns. Our aim is to create an environment where everyone feels safe to offer their opinions and feel they will be really listened to. Once these 20 understood what "Systemic Coaching™" truly entails, they share what they know with other key members. Now, everyone in the organisation has adopted this way of thinking and a new culture has been created.
"iCHANGE reminds me to be aware of myself and how regard others. In the past, I would just tell others what to do, but through this project, I realized we needed to change. What's impactful for me is asking and listening. Today, I now I apply this same concept with my family. My son is in high school, he has his own way of thinking. Instead of telling him what to do, I ask him questions, and this works well."
Mr. Hiroshi Mochizuki : "AJINOMOTO (Thailand) ha a long history. They have grown by introducing new technology to produce a good quality products to Thai consumers. However, to continue to grow and prosper, they need more, the initiative of every member in the organisation to fulfil their mission. Reconstructing their communication approach among team members is vital to achieve their ultimate goal. One person cannot change an organisation, but can make an impact and expand collaboration with others to reach their goals.
"In general, 30% of an organisation's performance is influenced by top management. Therefore, we start working with top and middle management, the president, directors, and department managers, who shape a company's direction. Their influence then flows down to the next layers, everyone who drives the company, creating a ripple effect, what we call systemic change based on COACH A's Systemic Coaching approach.
(Figure: Systemic Coaching's five simultaneous levels of change: As leaders' awareness and behaviour change, followed by 'stakeholders' change' and organisation members' change, this will have a 'business impact' so they will 'finally achieve the organisation's 'purpose, vision and mission.)
What is the impact of changes driven through iCHANGE?
Mr. Thongdee : "The obvious change is seen in our daily routines. Our meetings have become more discussion based rather than just reporting. Members are more proactive to contribute their ideas and increase collaboration. We are on our way to transforming our corporate culture with 60% of our management reflecting iCHANGE DNA. We are now transformingh the project from activity based into daily behaviour."
Mr. Saroch : "As a project, iChange had a fixed period of time. Now though, this is how we want to to operate in the years ahead. This is our new culture; so, we will continue to hold meetings at all levels where everyone feels they can contribute. We know our people are our most important asset, and through these changes to our corporate culture that encourages participation and interaction, we have already seen our people raising their potential as they rightfully feel they are contributing more to Ajinomoto to achieve our mission and contribute to the happiness of Thai society and, in line with our vision, to the greater wellness of people worldwide."
What message do you have for other organisations' leaders?
Mr. Mochizuki : "Today, as organisations face rapid changes externally, internally, it's important to build a strong team that works towards a common vision. In Thailand and many countries where we work, there are people from different nationalities and generations working together, but we see this as an opportunity to grow through diversity and encourage co-creation across nationalities and generations to increase an organisation's future value.
Changing the future can start now by changing the dialogue we have with others. We want to see more capable leaders who will take the initiate that will influence others to change for a better society. One tool we promote to drive change is to ask questions, like: "What do you need to change first?"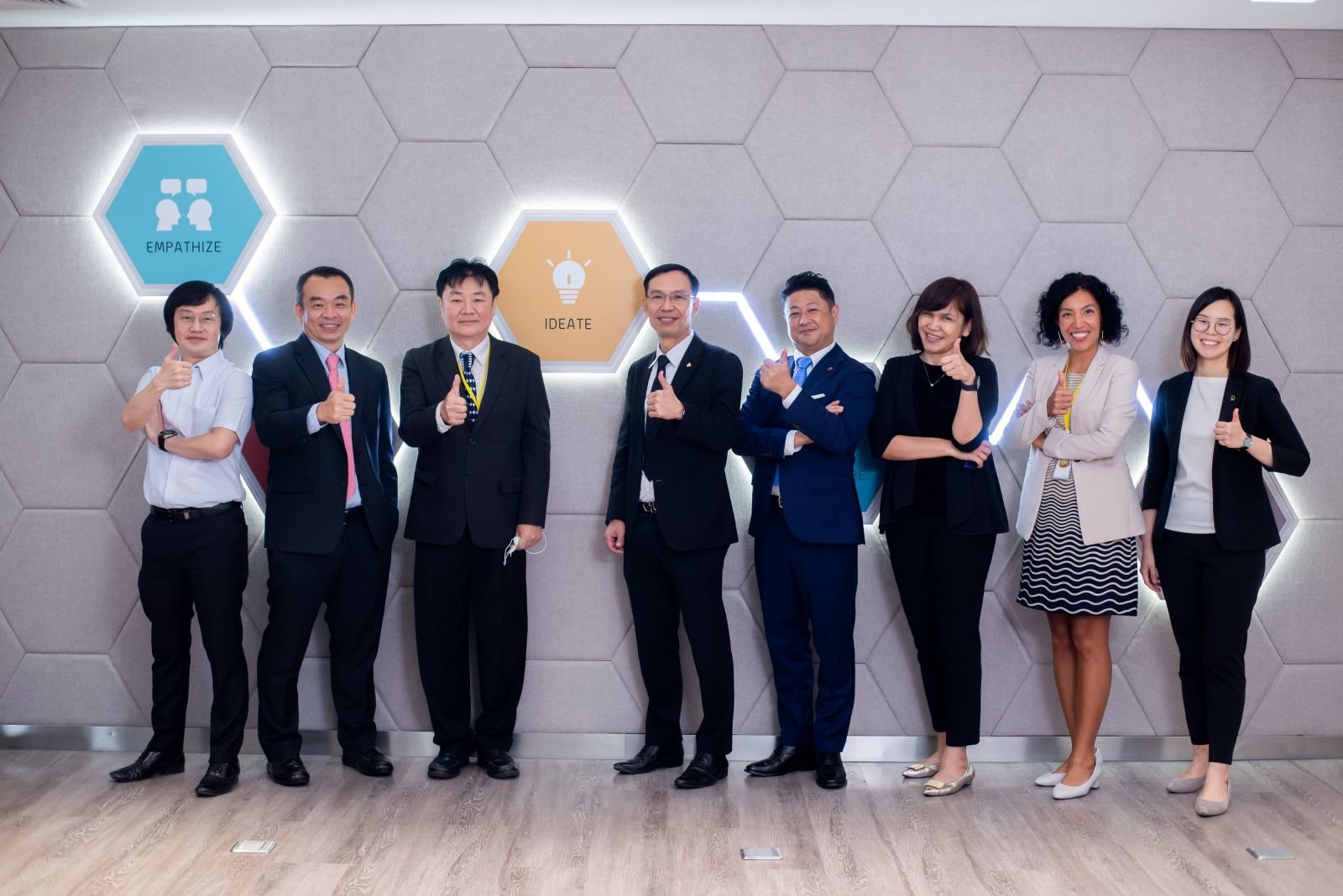 About COACH A (Thailand) Co., Ltd.:
A subsidiary of COACH A Co., Ltd. established just over 20 years ago to introduce "Systemic CoachingTM" to Japan and now worldwide. Today, COACH A (Thailand) Co., Ltd. serves private and government sector partners in Asia located in Thailand, Malaysia, Singapore, Philippines, Myanmar, Indonesia, Vietnam and India.
Address : 388 Exchange Tower, 25th Floor, Unit no.2504-1, Sukhumvit Road, Klongtoey, Klongtoey, Bangkok 10110 Thailand
Tel : +66-2-258-6065
Email : info_th@coacha.com
Website : https://global.coacha.com

Follow us Free E-newsletter for leaders : https://coach.co.jp/en
Follow us on LinkedIn : https://www.linkedin.com/company/coach-a