Fans of the Hobbit and Lord of the Rings films have put New Zealand firmly on the world's National Geographic travel bucket list. While JRR Tolkien's Middle Earth may have comprised mythical rivers and magical forests, the film versions were shot in the closest real life stand-ins, the gorgeous and pristine landscapes that make up today's New Zealand. For the greatest dose of varied nature you'll experience with the least discomfort you'll feel while doing so, make a beeline for the rural South Island of the land the Maori called Aotearoa, or "Land of the Long White Cloud".
Nestled in a far corner of the southwest Pacific, New Zealand is home to an amazing array of natural diversity. While the North Island is covered by a volcanic plateau, the South Island features the dramatic Southern Alps running down its spine, surrounded by deep fjords, dripping verdant peaks, turquoise lakes, tussock-clad high country and rolling hills full of sheep farms. Flying into Christchurch, the majority of travellers here rent a car or camper van and head out into the wild. Distances are short, but roads are narrow, winding and meant to be savoured, with a spectacle of nature on display pretty much around every bend.
On our first morning, we drove around the emerald glacial-fed alpine lakes of Tekapo and Pukaki, the former being home to some of the least light pollution on the planet and famed for its spectacular night skies (St John's Observatory here offers astral viewing tours), the latter known for its dramatic setting featuring views of New Zealand's highest peak, Mt Cook. Hobbit fans will recognize this as the setting for Laketown.
After doing some "tramping", as local Kiwis call it, climbing some 2,200 stairs to gain relatively easy access to Mueller Hut, a backcountry refuge set in the high country of the Alps, with panoramic 360-degree views of Mt Cook and the surrounding Tasman and Hooker valleys, we drove a few hours south to the coastline of the Catlins, soon to be astounded by colonies of sea lions, seals, even the rare yellow-eyed penguins waddling up onto empty long beaches full of kelp, petrified driftwood and not a single piece of garbage.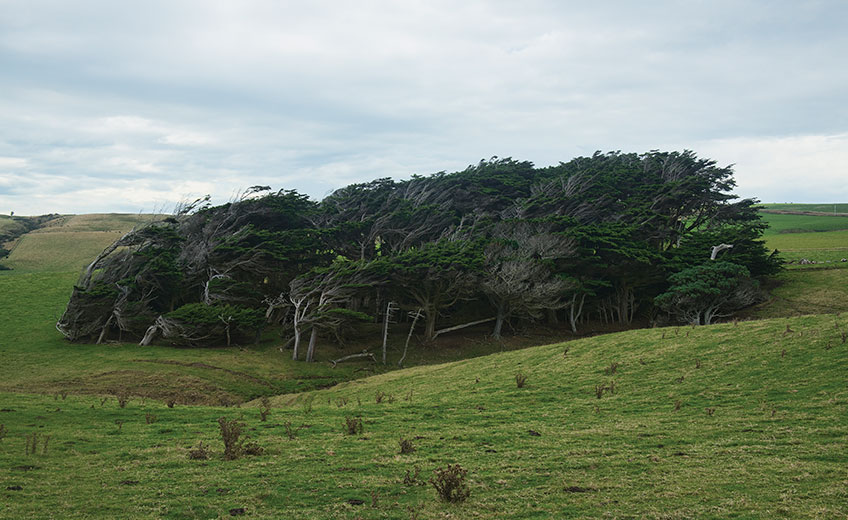 New Zealand is blessed to be far from ocean currents that bring mounds of trash to the rest of the world, and is one of the few places left with clean water and clean air. And while nature here may be abundant, it doesn't mean you have to worry too much about things that bite, sting or poison you. While sea lions can get aggressive if you come too close, you don't have bears, wolves, lions or, for that matter, even venomous snakes.
National parks boast free entrance, and except for the most popular "Great Walks", as tracks like the Milford Sound and Routeburn are labelled, you can mostly just show up and start walking. Campsites are abundant and set up for comfort, with amenities like stocked kitchens, hot showers and Wi-Fi on tap. Of course, you may want a bit of pampering as well, so after you traverse the natural wonders, head back to Christchurch to explore the vibrant arts and gourmet eating scene, and call in at The George (www.thegeorge.com), an intimate modern boutique hotel noted for personalized service that was named by World Travel Awards as New Zealand's best luxury boutique lodging for the past eight years.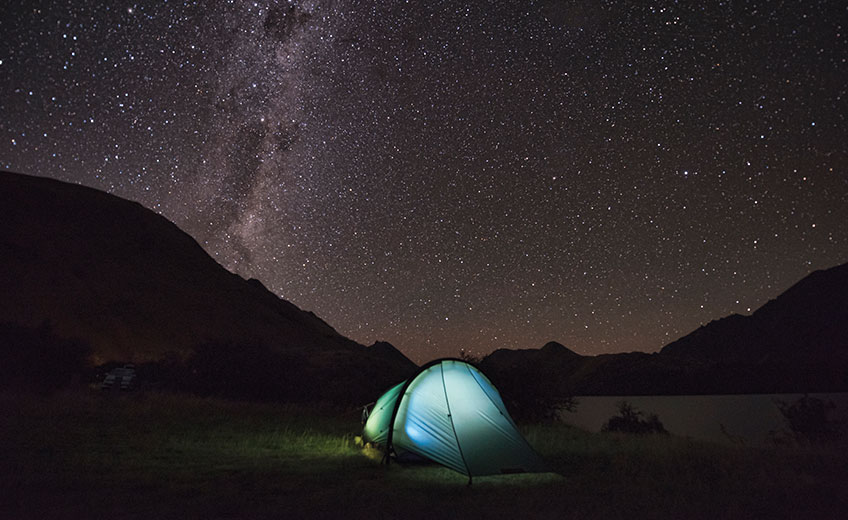 Sitting in an armchair and relaxing over a glass of Marlborough wine in The George's dapper Piscatore restaurant, I started wondering if the colours and sights of New Zealand were just a fantasy film setting I had imagined, but flicking open my camera and scrolling through the images, I was reminded they were all very real.