Hong Kong Art Toy Story was recently showcased at the Hong Kong pavilion which was part of the Thailand Toy Expo 2023 in April at CentralWorld. This, the first Hong Kong pavilion at the event had as its aim to attract the attention of collectors and art toy fans. Hong Kong Art Toy Story included 20 selected, experienced and emerging Hong Kong artists whose remarkable work is already internationally recognized.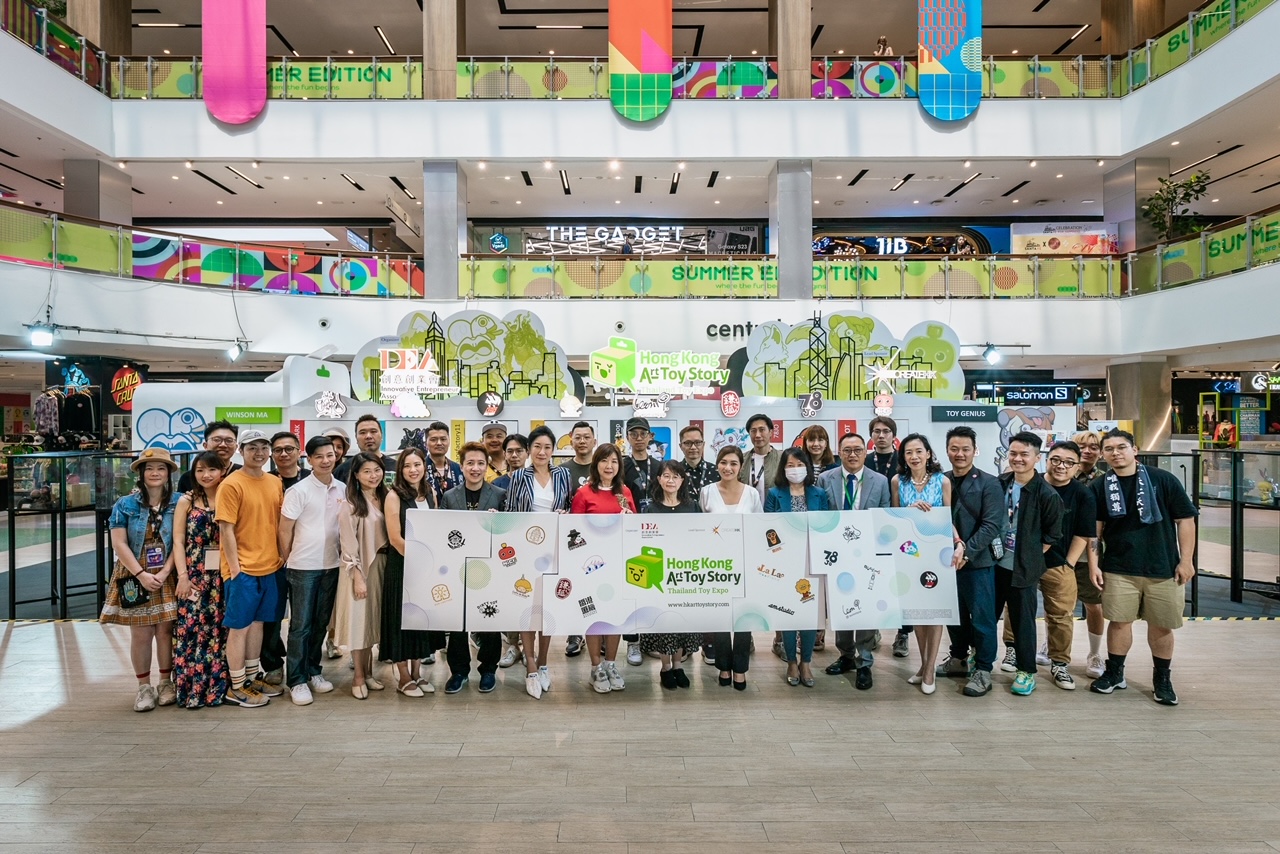 Limited Edition Art Toys were featured in addition to popular collections and art toys more commonly sold. Some artists prepared limited edition art toys of their latest series as well as exclusive sets inspired by Thai cuisine and Muay Thai. The exhibit included collections such as NANO GRADE by Tom Wang, Copper Aileen by Mickey Mic, four sets of Skater Jody The Lover Boy by Timmy Lee, Zombie by Winson Ma and limited editions of Nick the Robot by Orson Li Oby by Ryan Lee.
During the Expo, five large-scale sculptures, towering up to 1.5-2 metres, were displayed in various areas of CentralWorld to introduce to the artists' work. Visitors and shoppers were greeted compact art toy facing off against larger-than-life sculptures. The five figurines were Tin Soldier by Pat Lee, Baby Hood by Miloza Ma, TramBot by Felix Ip, Formulape Jungle Speed by Winson Ma and Nyan by Mickey Mic.
Enable Ginger
Cannot connect to Ginger Check your internet connection
or reload the browserDisable in this text fieldRephraseRephrase current sentenceEdit in Ginger×
Enable GingerCannot connect to Ginger Check your internet connection
or reload the browserDisable in this text fieldRephraseRephrase current sentenceEdit in Ginger×
Enable GingerCannot connect to Ginger Check your internet connection
or reload the browserDisable in this text fieldRephraseRephrase current sentenceEdit in Ginger×
Enable GingerCannot connect to Ginger Check your internet connection
or reload the browserDisable in this text fieldRephraseRephrase current sentenceEdit in Ginger×