Mark your shopping calendar as the "56th Diplomatic Red Cross Bazaar" annual charity shopping fair is approaching. This fund-raising event is organised by the Thai Red Cross Society in close cooperation with spouses of diplomats and their embassies based in Thailand. On offer are signature items and quality products from around the world and a plethora of goods at unbeatable prices.
The 2023 edition is a global collaboration of over 50 countries, coming together under the concept of "Shop & Share". All proceeds from the event will go towards supporting the operations of the Thai Red Cross Society. The event will take place from 10:00 am to 8:00 pm between 25-28 February 2023 at Royal Paragon Hall, 5th floor, Siam Paragon. Online purchases are also available at www.DPCRedcrossBazaar.com.
On this auspicious occasion, HRH Princess Maha Chakri Sirindhorn, Executive Vice President of the Thai Red Cross Society, will graciously preside over the opening ceremony on 25 February 2023, at 8:30 am.
On 13 February 2023, a press conference was held to announce the upcoming Diplomatic Red Cross Bazaar 2023. Director of the Fundraising Bureau of the Thai Red Cross Society (TRCS), Mr. Khan Prachuabmoh, Chairperson of Diplomatic Participant Committee, the Malaysian ambassador's spouse, Madame Datin Catherina Christine Cherrian, and Raffle Director and Spouse of the ambassador of Republic of Korea, Madam Suh Myung-Ji, were in attendance.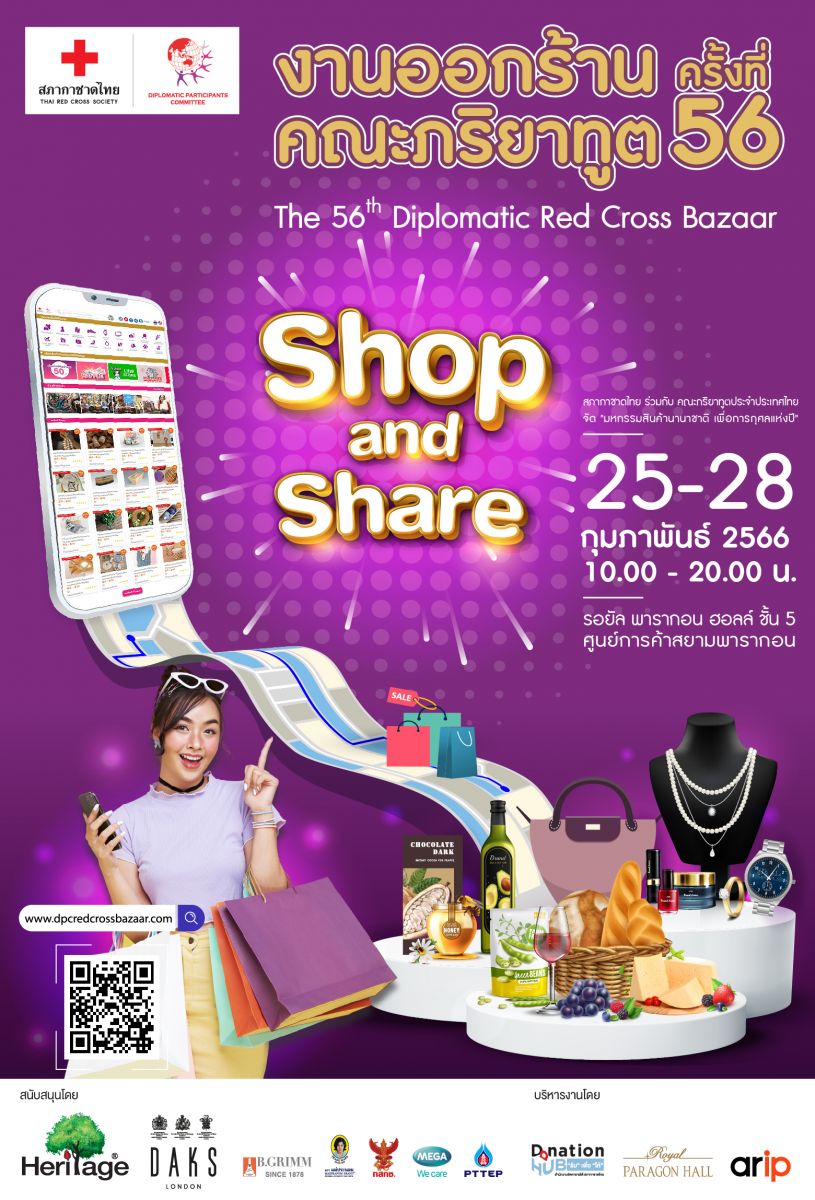 "The Diplomatic Red Cross Bazaar is an annual fundraising event organised by the Thai Red Cross Society in partnership with the spouses of the diplomats in Thailand. Its goal is to foster and strengthen cooperative relationships among the Thai Red Cross Society, diplomatic corps, diplomatic spouses, consulates, government agencies, the business sector and organisations within the Thai Red Cross Society," said Khan Prachuabmoh.
"The event is also part of an effort to spread the mission of the Thai Red Cross Society, a charitable organisation dedicated to providing humanitarian assistance, medical services, relief and blood services, as well as improving the quality of life for those who are impoverished, disadvantaged and affected by disasters."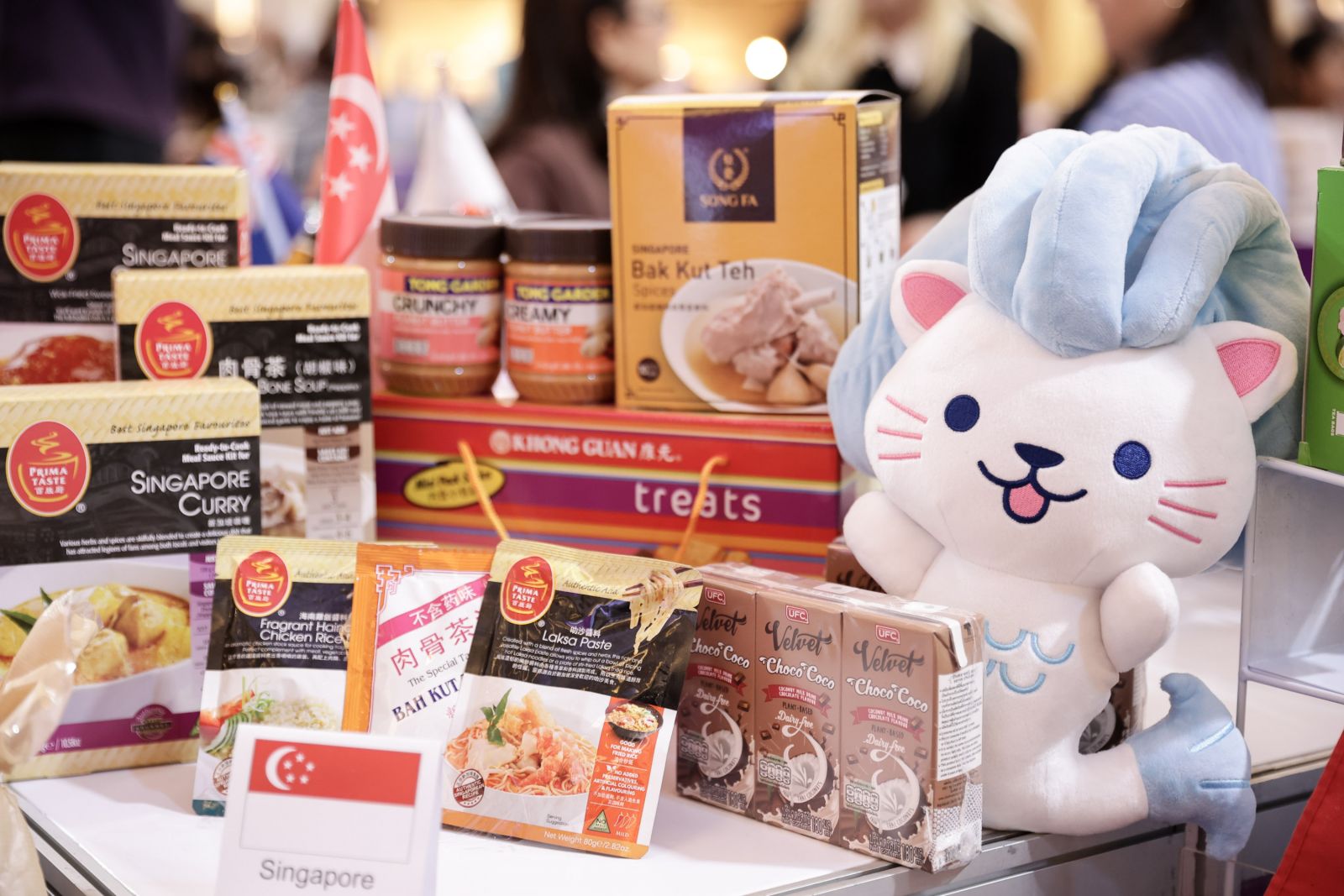 Madame Datin Catherina Christine Cherrian expressed her enthusiasm for this year's event, saying, "We are truly excited to do our part to help those in need in Thailand by raising funds to improve the quality of life of those in need." In 2022, the organizing committee raised nearly THB 9,100,000, which has been given to support many projects.
This year, more than 50 countries are participating with over 176 booths. Embassies from various countries have selected their best importers of local and popular products from each nation, featuring varieties of consumer goods, clothing and home accessories and furnishings.