The sevennth edition of the Italian Design Day will be celebrated around the world on 9 March 2023 and in Bangkok between 7 to 11 March. The event aims to promote Italian design as a distinctive element of Made in Italy, a distinguishing, fundamental component of Italian exports. The theme this year is "Light on Made in Italy", promoting the growing global focus on sustainability and that design is a vital tool to ensure a transition to ethical and economic use of energy.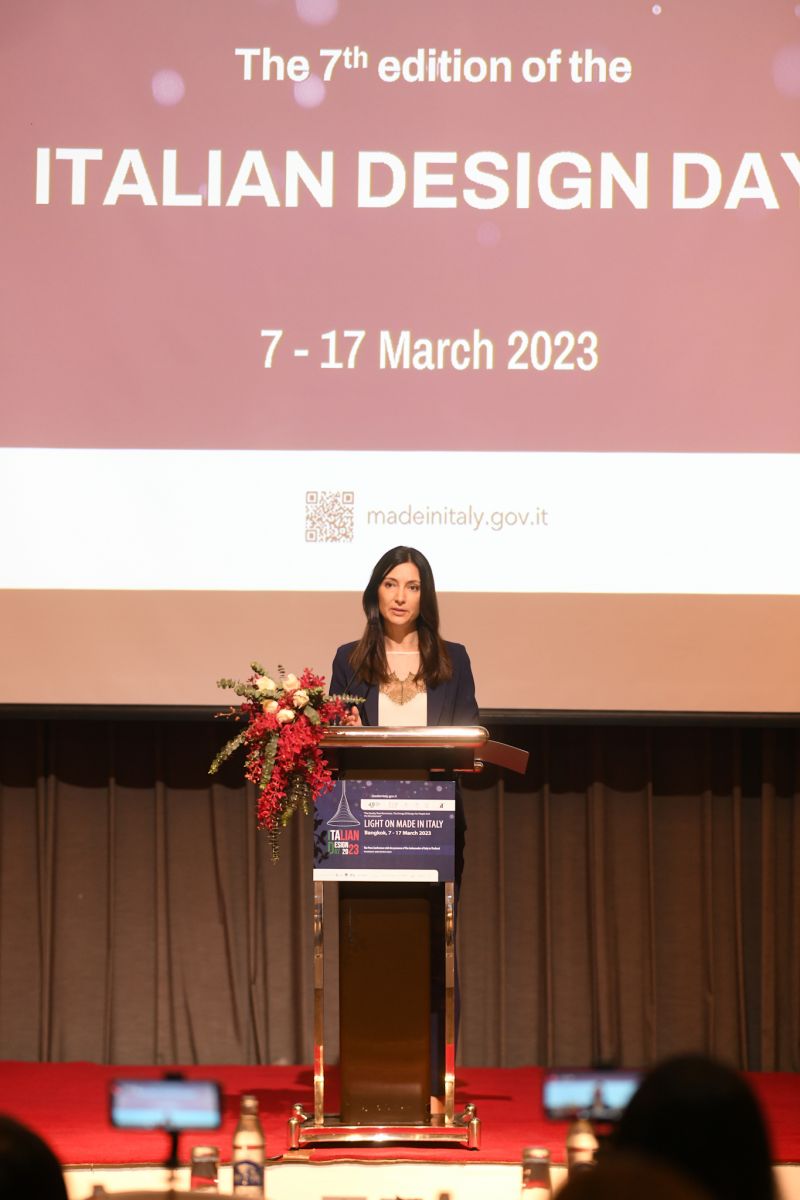 The several initiatives organised by the Embassy of Italy in Bangkok and the ICE-Italian Trade Commission, in synergy with the Thai-Italian Chamber of Commerce and ADI (Association for Industrial Design), aim to reflect the evolution of design in a dynamic and globalised context, promoting an ecological transition in lifestyles through technological innovation.
From 7 to 16 March, ICONSIAM will host the exhibition, "ITALIA GENIALE", created by ADI and previously displayed in Rome and in the Italian Pavilion of Expo Dubai 2020. Bangkok is the first stop-over of the Asian tour of the exhibition.
"Italia Geniale" celebrates "Made in Italy" through 71 iconic objects that trace the history of Italian industrial design in every sector, from furniture to vehicles, sport to food design and clothing to robotics, showing how eauty, originality and creativity of Italian industrial design are appreciated around the world.
The exhibition will be inaugurated by Italian Ambassador Paolo Dionisi and Thai Minister of Culture Itthiphol Khunpluem on 7 March. There will then be an award ceremony for a Silpakorn University student who designed the winning logo for the 155th anniversary of diplomatic relations between Thailand and Italy, which occurs this year.
On 8 March, the flagship event will be the "DOLCE ITALIA" Fashion Show at CENTRAL @ centralwOrld, where Italian fashion and lifestyle will be on stage. The event will showcase Italy's latest fashion trends. The 'Dolce Italia' campaign – following the ITA/Central Department Store agreement – will promote Italian fashion and products in the beauty and home sector with special promotions and activities at CENTRAL @ centralwOrld and Central Chidlom from 8 March to 30 April 2023.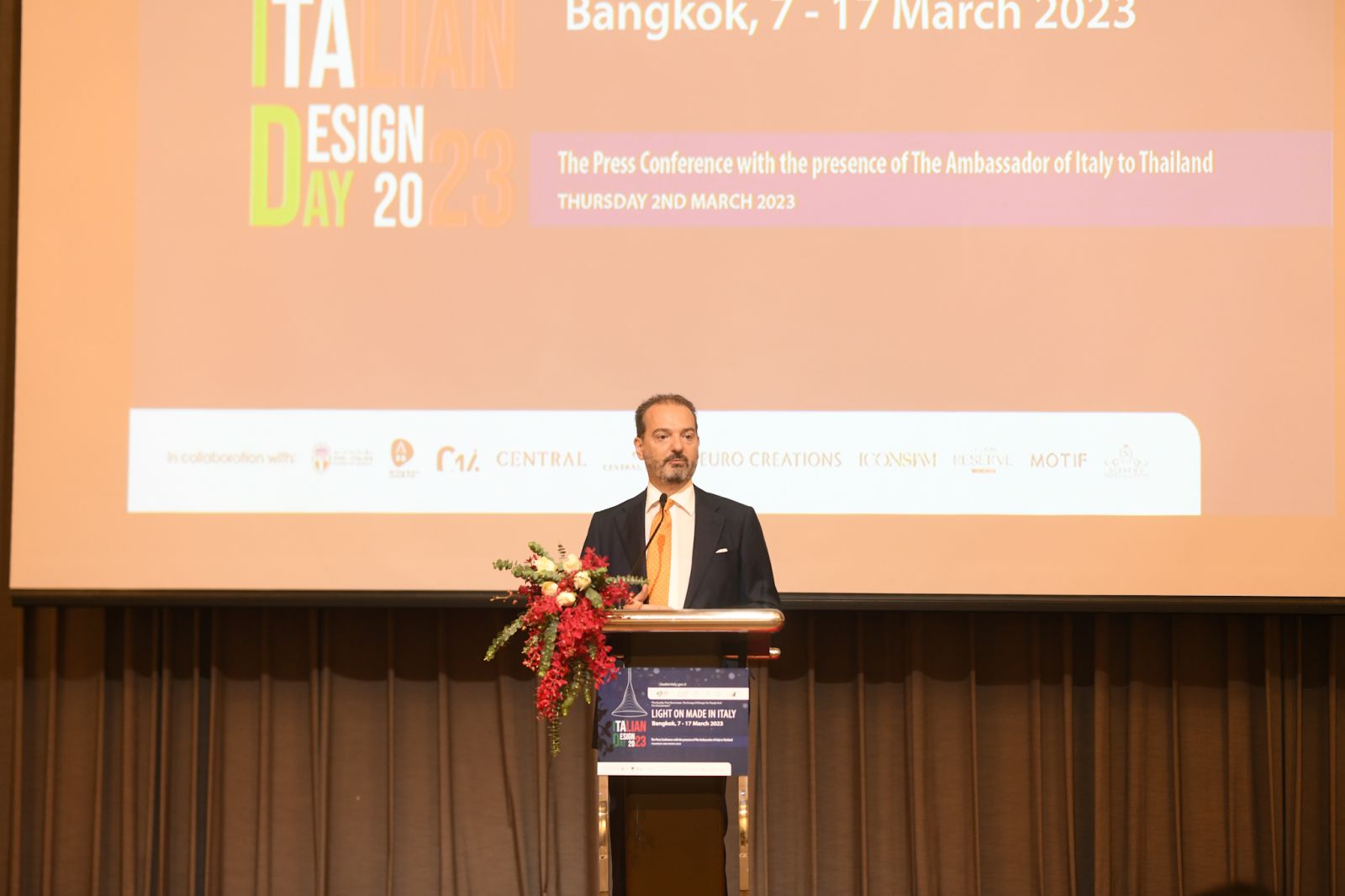 On 9 March, at Central Embassy, Ambassador Paolo Dionisi will inaugurate the Italian Lighting Exhibition, an exposition of lighting objects characterized by quality, innovation, functionality and energy saving. The main Thai and Myanma importers of Italian lamps and lighting objects (Euro Creations, Lamptitude, Motif and Supremo Vita) will have on display a wide selection of lighting fixtures from Italy's leading companies of the sector.
Lighting design is tailored to the cities of the future, where quality of life and environmental protection go hand in hand with product appeal. These topics are at the heart of Rome's bid to host EXPO 2030.
On the same day, the architect Alexander Maria Bellman, a lighting specialist, will hold a Masterclass at Central Embassy (Open House, 6th floor), focusing on strategic and creative themes of lighting design.