Bangkok Airways PCL, led by Tortrakul Smakul, regional director of sales, brought a group of media and travel agents from Chiang Mai on the inaugural Chiang Mai-Krabi flight.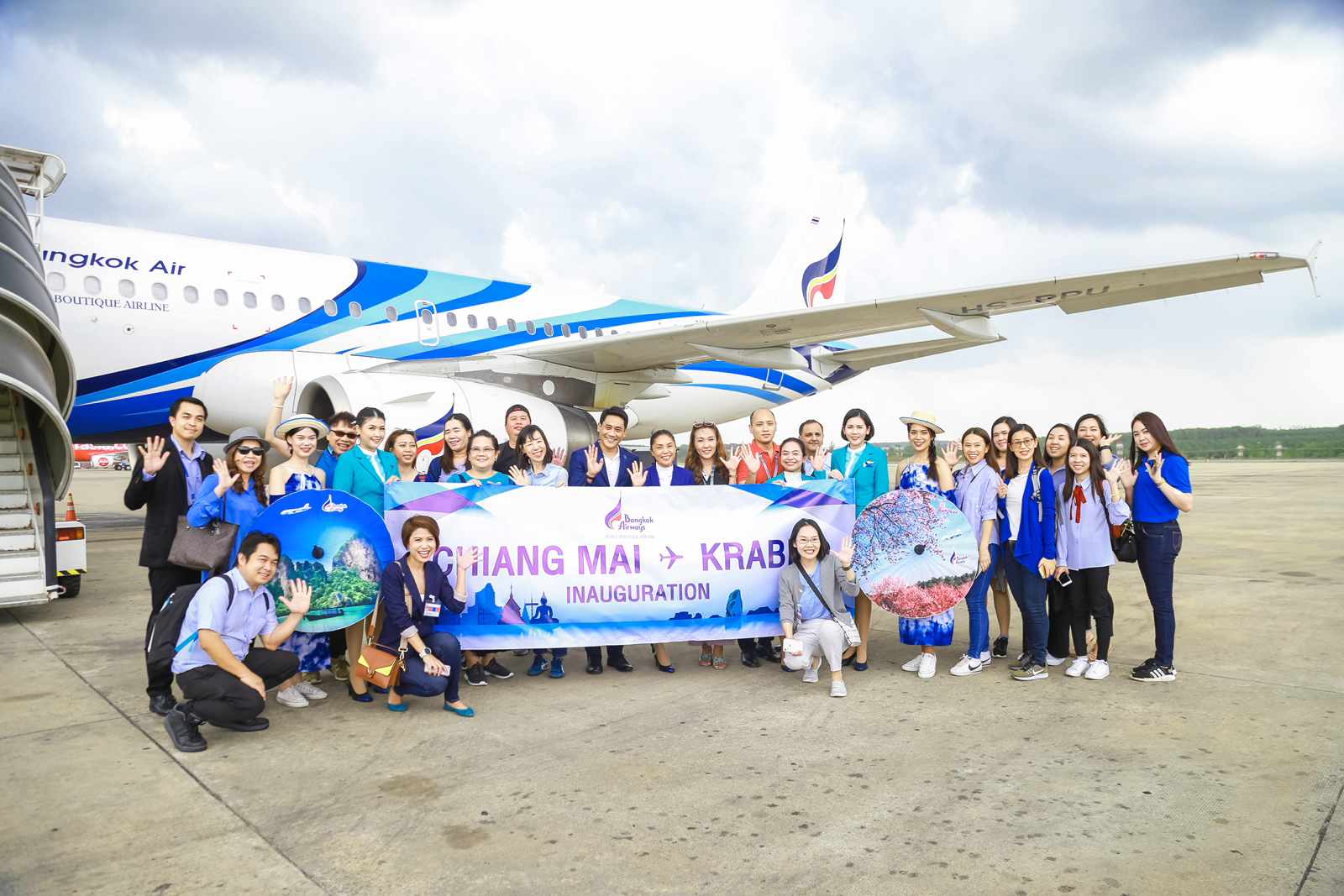 Bangkok Airways inaugurates direct service from Chiang Mai to Krabi
The new service is considered a strategic aspect of flight network expansion using Chiang Mai as a hub. Chiang Mai to Krabi service will begin with three flights per week (Sunday, Tuesday and Thursday) from March 31-April 29, and will be adjusted to daily flights from April 30 onward. The airline will use a 144-seat Airbus A319 to service this route.