As we pondered the future of music and questioned the new talen ts emerging on the scene, Joey Alexander came in and saved the day. At just 14, he has performed at prestigious venues alongside some of the most iconic figures of the jazz scene and snatched two Grammy nominations. Elite+ went backstage at the Thailand International Jazz Festival 2018 at Singha Park in Chiang Rai for an exclusive interview with the most talked about rising star.
Born in Bali into a family with a passion for music, Joey Alexander grew up bobbing his head and humming to jazz tunes from his father's records. Unlike most young kids, who might dance to music or learn the words to songs, Joey took it several steps further and began to play them. He taught himself to play the piano using a tiny electric keyboard, and jazz seemed to come naturally to him.
A few years later, when he was around eight, he took his talent out of the family's living room to local jazz clubs to try some jam sessions with professional musicians. His father, an amateur musician, noticed his son's unique ability and exceptional ears, and wholeheartedly nurtured his talents. The family then moved from the small jazz scene in Bali to Jakarta, and later to New York, where they have remained for the past four years, so that Joey could thrive as a professional musician.
"Back in Bali there was not much jazz, even now," Joey told Elite+ prior to his Thailand debut at the festival. "But there are, of course, some jazz clubs and bars that have jam sessions, so I would check them out. Sometimes they just invited me to play. They didn't really care how old I was! New York has a different vibe and energy. And there are a lot of amazing musicians that push you to get better."
By the time he was nine, Joey had made a name for himself by winning the inaugural Master-Jam Jazz Festival in Odessa that was dedicated to improv isational jazz. But his big break came about a year later, when the legendary Wynton Marsalis, nine-time Grammy winner and artistic director of jazz at the Lincoln Center, came across his videos on YouTube and invited him to perform in New York. And just like that, the world's youngest and brightest jazz star was born.
Joey has so far released three critically acclaimed albums. The first two, My Favorite Things and Countdown, reached No 1 on Billboard's Jazz Albums chart, making him a chart-topping jazz pianist at just 13 years old. He was also the youngest artist in history to have his first Grammy nomination in 2016 for Best Improvised Jazz Solo (Giant Steps) and Best Jazz Instrumental Album (My Favorite Things). His latest album, Joey.Monk.Live!, a tribute to his muse Thelonious Monk, shows the world the playful and witty improviser that he is, with finesse, melodic intuition, and fluid chops.
His secret to perfection? Listening a lot and performing live as much as possible.
"I taught myself to play jazz, so I didn't have the path where I went to music school to study theories and techniques," he said. "Some people like to learn theory and all those things, and this is not what I do because I learn by listening and that's also how I got my love and passion for jazz. To me it all came from listening – to jazz records, to each other, to my friends. That's my education: playing with other people on stage. Live jazz is the best way to enjoy and appreciate jazz. Keep listening and never stop playing.
"Also, you have to enjoy yourself, because if you don't enjoy yourself when you're playing, the audience can feel it too," said the jazz prodigy. "I want people to feel the joy because I want to give my joy to people." Since he emerged on the scene, Joey has performed at many iconic venues and events that include "A Great Night" in Harlem at the Apollo Theater, the University of the District of Columbia (where he garnered viral attention on the internet with more than 500,000 views on Facebook), International Jazz Day at the White House in front of then-President Obama, and many of the world's most prestigious and recognized jazz festivals.
At Thailand International Jazz Festival 2018, Joey came on the stage with a big, shy smile, but his jazz was full of life, joy and confidence. Shifty chords, fluent scales and sensational melodies ran from his tiny fingers that energetically strummed on the piano. The keyboard may look a little big for a small boy, but his musical delivery filled the big stage and fully embraced the audience into Joey Alexander's world of jazz.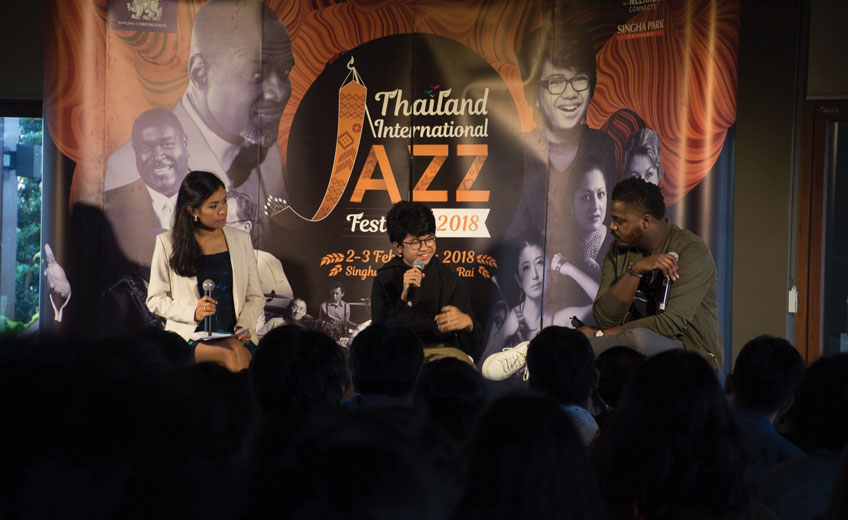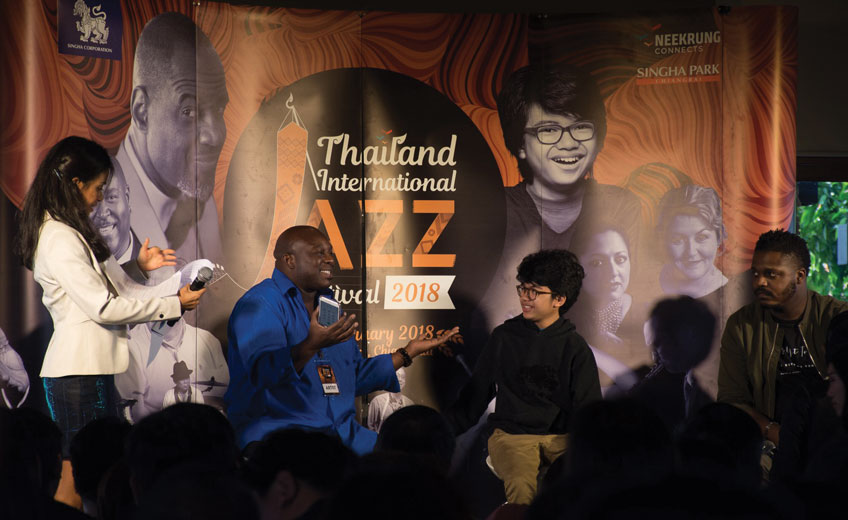 "Jazz is full of freedom and you don't even have to think too much. But of course, there are some rules. Rules and freedom come hand in hand in jazz. Within the rules, you should have freedom and your own concept. For some people it may be difficult to find the balance, but it's important that you find your own way. For me, jazz is about being in the moment."