Haoma (pronounced ha-o-ma) treats health-conscious foodies to the unique experience of a "progressive urban farm dining and mixology" concept. Named after a plant venerated by ancient human societies, Haoma takes pride in its sustainable approach to delivering environmentally friendly and innovative gastronomy.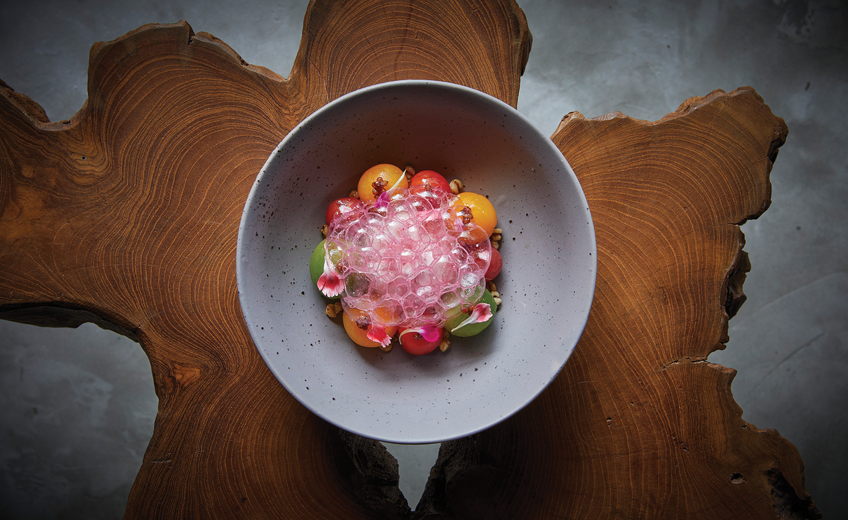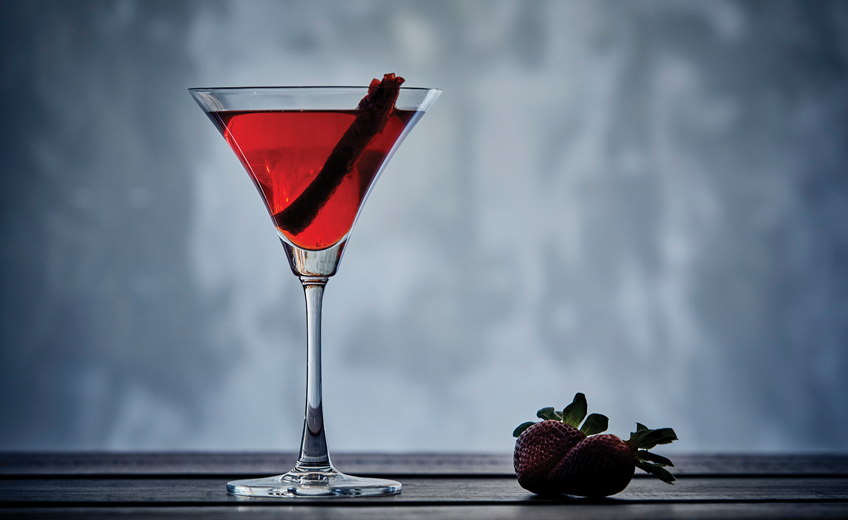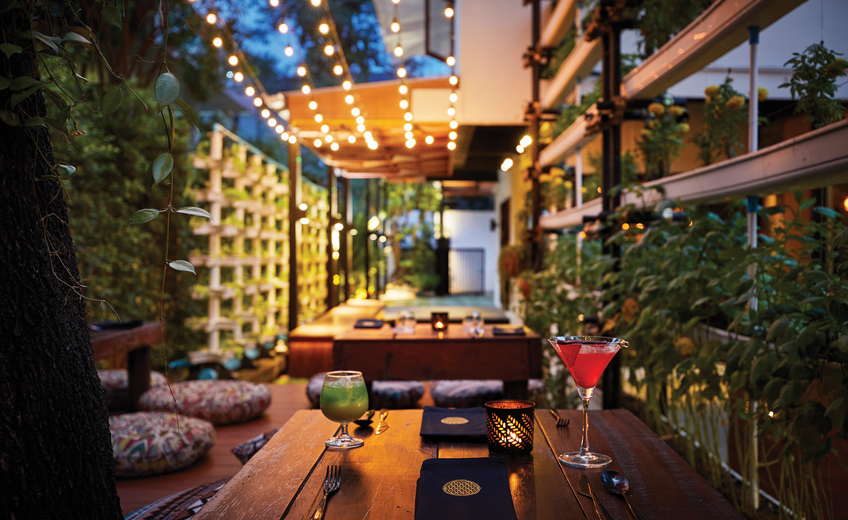 Located in a peaceful corner deep inside Sukhumvit Soi 31, the two-storey glasshouse is surrounded by the lush greenery of its garden. Decked out with a modern structure, the dining house complements the urban farm with wooden furnishings, dangling plants and a vibe that evokes inner serenity. Diners get to take a short tour of Haoma's organic garden before arriving either at the indoor tables with backyard views or one of the four farm tables where home-grown produce is closest to the plate.
Executive chef and proprietor Deepanker "DK" Khosla is the main force driving Haoma with his belief in intense, brilliantly put together and uncorrupted cuisine. His education and training at Starwood Hotels and Resorts armed the native Indian with culinary skills, while his experience opening the fine-dining Charcoal Tandoor Grill & Mixology gave him the confidence to lead a kitchen at a young age. His creativity is also challenged in the Iron Chef cooking show. After running his own venture at Nutrichef, a nutrition-focused kitchen, he is now ready for a bigger step at Haoma.
"We grow what we cook, and we cook what we love" sums up what Haoma is about. Ingredients are sourced locally and sustainably. On top of 31 varieties of edible greens grown on site, partnerships with local organic farms ensure the best ingredients are delivered. Chef DK himself carefully grows his plants using aquaponics, hydroponics, certified organic soil and water recycling systems, including beautiful leaves of Thai-Italian cross-breed basil and Brussels sprouts.
The compact menu relies on seasons and stays true to each ingredient's characteristics while not sticking to any particular cuisine. With chef DK's exquisite skills and creativity, the few dishes served here are not short of surprises. His innovative take on Caprese salad combines house-made fresh buffalo burrata with four kinds of flavourful heirloom tomatoes, balsamic-fermented tapioca, pesto and chimichurri, while his Indian vegetarian roll is packed with flavours even meat-eaters will enjoy. The chef also plays with overlooked and unassuming elements like fallen leaves and sun-dried scallop slices.
Behind the bar is a mixologist with years of experience, Mitchell "Kai" Lum, a brand ambassador of Bacardi. To keep in line with Haoma's zero-waste and sustainable approach, he presents a cocktail made using rescued waste from the kitchen, such as almond skin, pineapple skin, mango stone and other parts of fruits and vegetables left unused.
Haoma, on Sukhumvit soi 31, is open from
Tuesday to Sunday, 6 to 11pm. Reservations are
recommended at 02-258-4744 or 061-460-5441.