Winter is a blessing for Asia – a festive season, with weather perfect for holidays and travel activities.
Whether you prefer to watch snowfall through the window of a heated room or enjoy outdoor adventures in the sea or on mountains,
at below zero or a sunny 25 degrees, there is something for everyone. Here are 10 ideas to inspire your winter holidays.
6. Celebrating Jesus and Dance
The only predominantly Catholic country in Asia, the Philippines also has the most Christmas spirit. In fact, it is known for the longest Christmas celebration in the world. Christmas lanterns can be seen hanging from roofs and Christmas trees standing in malls as early as September. The celebration continues until Epiphany on the first Sunday of January. Though most activities happen in churches and in the family, there is plenty to see for the visitor. For beautifully lit streets and parks, try Makati or the annual lantern festival in San Fernando, Pampanga. On the food side, there are strange but delicious Pinoy Christmas specialities such as sweet ham, lengua estofado (stewed ox tongue in tomato sauce), bibingka rice cake and keso de bola (sweet cheese balls covered in bright red wax). Stay on until January to see the dance parades and street festivals the country is famous for: Sinulog Festival on the third Sunday and Dinagyang Festival in Iloilo on the fourth Sunday of the month.
7. Snow Art and Beyond
Creativity goes a long away at the snow festivals of Sapporo, Japan, and Harbin, China: massive snow and ice sculptures in all shapes and forms, inspired by history, heritage sites, common activities and folk tales, beautifully illuminated at night. At the Sapporo festival (Feb 6-12), prepare your camera for sculptures of iconic landmarks. You can ride huge snow slides or enjoy hot drinks at ice bars. The Harbin festival (Jan 5-Feb 25) takes it to a larger scale, with three venues plus the Ice Lantern Fair at Zhaolin Park. Highlights include swimming competitions in ice-cold pools, staying in an ice hotel, dog sledding and Siberian tiger safari tours.
8. Chowing Down
First, lose some weight so you can put it back on. Then choose among the following. In Korea, the Pyeongchong Trout Festival (Dec 18-Jan 31) lets you show off your fishing skills with rod and bare hands. Then eat your catch sashimi-style or grilled at nearby stalls. At Uljin Snow Crab Festival, enjoy free bites of snow crab and red snow crab, or take them home cheap. Children can enjoy fireworks, magic shows, writing on crab shells and face painting. In Japan in early February, join groups having yakiniku barbecue in the car park of the Kitami Art and Culture Hall, indifferent to the minus-10C temperatures or even snowfall. The shichirin charcoal stoves and a few beers will keep you warm.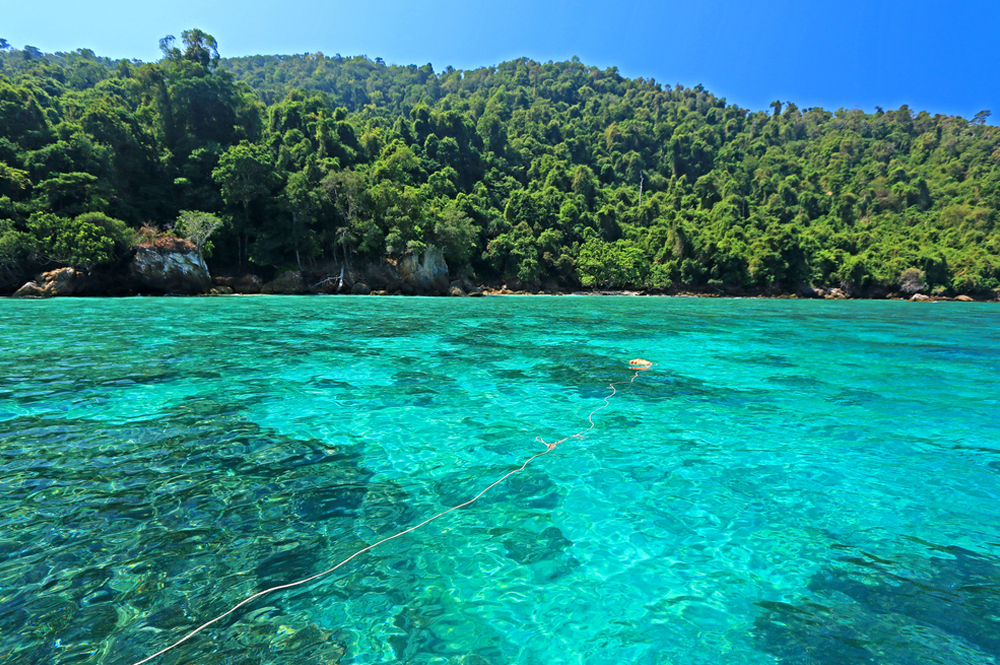 9. Asia's Best Secret Ski Towns
There are great places for skiing, snowboarding, sledding, snowball fights or simply hiking through snowy landscapes. The tag of best hidden ski resort in the Himalayas goes to Gulmarg in Kashmir, where the world's highest gondola whisks you to the 2,213m-high summit. Kazakhstan surprises with central Asia's top skiing centre, Chimbulak Ski Resort at 2,200m, where you barely need to queue for a lift and all the entertainment you need is 25 minutes downhill in Almaty. Share the runs with wealthy Kazakhs and expats, or perhaps Prince Harry himself.
Lesser-known Azerbaijan offers resorts at the piedmont of Mount Shahdag, where unspoiled nature is disturbed only by the flow of crystal clear mountain water and chirping birds. Shahdag Hotel and Spa is one such luxurious mountain lodge, with rooms overlooking snow-covered mountain landscapes that are enough in themselves to justify a holiday.
10. Tropical Island Paradises
Winter brings rain and cloudy skies to Asia's top island destinations such as Indonesia, while islands in the Philippines, Thailand and the Maldives get crowded and prices soar due to high demand. Why not check out the non-touristy islands of Myanmar? Accessible from Myeik and by ferry from Thailand's Ranong Province, Mergui Archipelago offers islandhopping trips to pristine secluded islands inhabited by fishing communities and to heart-shaped Cocks Comb Island. Lodge at the luxurious Andaman Resort on Macleod Island or at Andaman Club, a five-star casino and golf resort on Thahtay Kyun Island. December to April has the best diving conditions, which whale sharks and manta rays visit from February to May.