Winter is a blessing for Asia – a festive season, with weather perfect for holidays and travel activities.
Whether you prefer to watch snowfall through the window of a heated room or enjoy outdoor adventures in the sea or on mountains,
at below zero or a sunny 25 degrees, there is something for everyone. Here are 10 ideas to inspire your winter holidays.
5. Salt of the Earth
The 7,500-square-kilometre salt marsh of Kutch in Gujarat, India, will come alive from December to February 20, 2017, with a desert festival feature folk dancing, music, local specialities and handicrafts, and excursions to nearby villages and destinations further afield such as Bhuj and a wild ass sanctuary.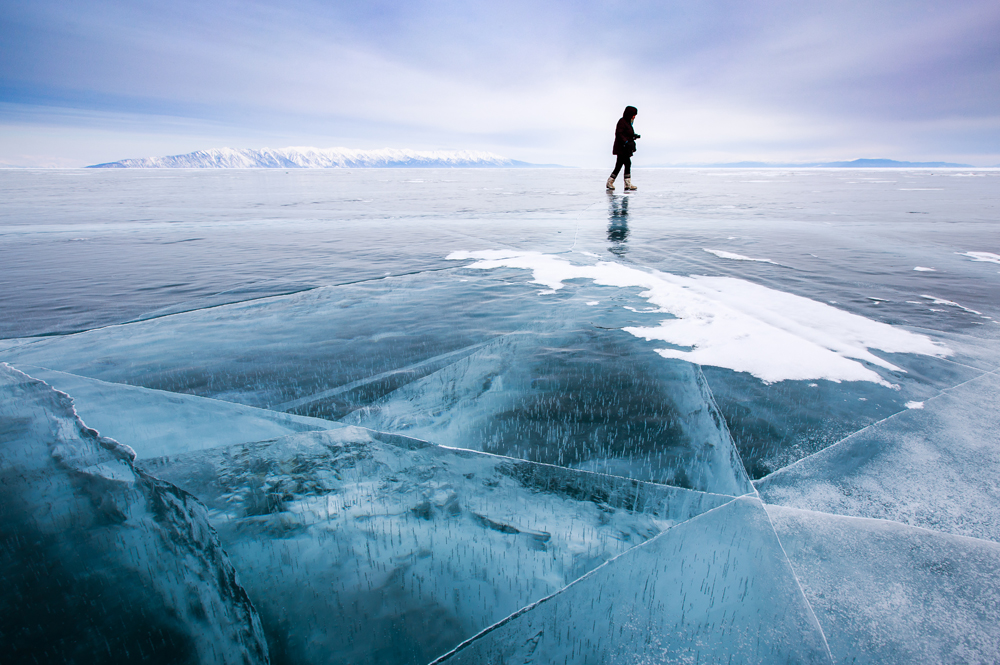 At night when the temperature drops to 10 degrees, stay warm and comfortable in a luxurious tent on the edge of the desert. Plan your trip over a full moon night to observe a photogenic dreamlike landscape of blueish salted land under a yellow moon.
4. Sightseeing on Two Wheels
Southeast Asia's cool season is an exciting time for cyclists, with weather that permit longer routes through scenic landscapes more difficult to cross in the wet and hot months. Northern Thailand is certainly a place to go. But why not explore off the beaten track in Myanmar or Indochina?
Bagan to Inle Lake is a six-day journey from historical sites into tribal life and agricultural landscapes. Or in three days bike from Yangon to the picturesque Golden Rock at Kyaiktiyo Pagoda. Those seeking high-performance rides and off-road adventure can do northern Laos in four days, from the mountains of Nong Khiaw to the old and new culture of Luang Prabang. The south of Laos offers Bolaven Plateau's coffee plantations and waterfalls, island hopping in Si Phan Don (the 4000 Islands) and views of rice fields. Or ride from Luang Prabang to Hanoi in 10 days. There is no end to the possibilities.
3. Frozen Lake Magic
In Russia's east, Lake Baikal is close to Mongolia and Asian culture. A trip to the lake can be incorporated into a trans-Siberian train journey. Pretty in any season, in winter it is an extraordinary experience. Take vehicles across the frozen surface to islands like Olkhon, accessible by ferry in other seasons, and see ice stalactites in caves. Or watch the wind sweep snow dust into marble patterns on the glass-like surface at magical hours.
An easy day trip from Ulan-Ude, the closest Trans-Siberian railway station, the lake offers accommodation at wooden houses in surrounding villages, where you can sample the sights and delve into local culture.
2. Hot Springs in Snowfall
It may sound like the ice bucket challenge in reverse, but ask the Japanese why their over 3,000 onsen are packed on snowy days and nights and they will run out of fingers to tell you the reasons – one being that local winter specialities such as giant crab go down so well afterwards. Choose from a little-known onsen in a mountain valley accessible only on foot that takes you back to the Edo period, such as Kita Onsen in Tochigi Prefecture, or a modern luxurious onsen resort with an ocean view.
While coastal Kinosaki claims to be one of the best onsen towns, you may want to check out luxury ryokans with private onsen like the former Imperial family retreat Gora Kadan Ryokan in Hakone, or Hanafubuki on Izu Peninsula. You may have also heard of the Snow Monkey Park, where flocks of monkeys bathe during the harsh winters. You are not allowed to join them there, but check in at the nearby Korakukan Ryokan and they may join you in its open-air onsen.
1. Fragrance in the Air
While the northern part of the continent sees snowfall in winter, Southeast Asia is blessed with pleasant weather and blossoms. If you appreciate vivid colours and fragrances, or envy-inducing selfies amid natural beauty, check out the flower fields of Thailand. Nicknamed the sakura of Thailand, the wild Himalayan cherries in January fill otherwise green forest landscapes with pink flowers. There are some 10 places where you can witness this phenomenon in Chiang Mai and Chiang Rai, but the most popular remain Khun Chang Kien of Doi Suthep and the Angkhang Royal Agricultural Station.
The heart and soul of Yangon is certainly Shwedagon Pagoda. Tourists, monks and worshippers sit individually or in groups where they can – some pray, some meditate, some just sit still. After sunset, the glittering golden stupa, the landmark of Yangon, attracts thousands of locals and foreigners, a religious version of a bustling square.
February turns Nong Han Lake in Udon Thani into a sea of red lotus. Boats take you onto the lake to appreciate the flowers up close and you might share the spot with a pre-wedding photo shoot or two. Closer to Bangkok, sunflower fields in Khao Chin Lae and Sap Lek Reservoir in Lopburi make a perfect day trip by train. Timing is important; the beauty has its peak time and withers quickly.