The whale is one of the world's most mythological and intelligent creatures, swimming through aboriginal folklore as a deity, serving as a muse for the novel and screen adaptations of Moby Dick, and even appearing in the Bible when Jonah gets stuck in the belly of such a behemoth. No wonder these marine mammals have become such a spellbinding attraction for nature buffs in Canada, the US, Japan and now Thailand too. Less than an hour from Bangkok is the pier where Wild Encounter Thailand launches its whale-watching voyages in a converted fishing trawler in search of the 40-odd Bryde's whales that live in the Gulf of Thailand.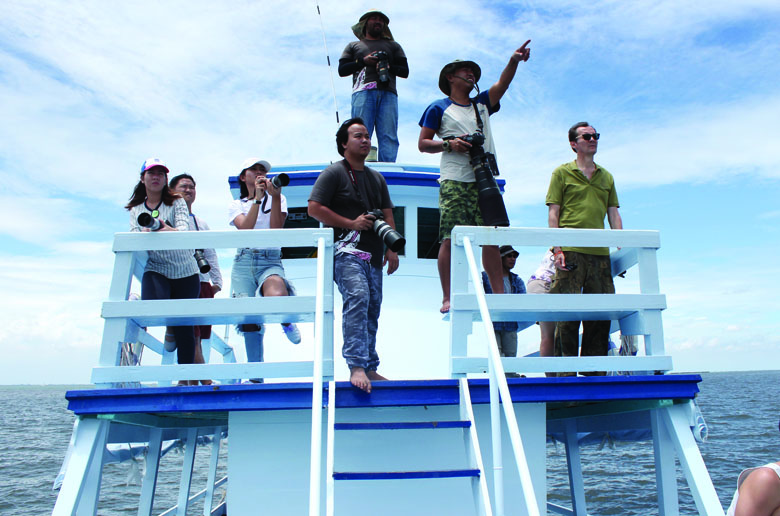 The peak months for the tours are September and October when the anchovies and sardines that make up their staple diet are most in abundance. Supplying all the background information in both and English that will make your voyage all the more in-depth is JirayuEkkul. An accomplished photographer and experienced conservationist, the company's founder respects and abides by the international standards of eco-tourism by not being too intrusive, and refraining from using electronic devices to track the whales. Instead all the whale-spotting is done through binoculars and with the naked eyes of the crew.
The Bryde's whale measures up to 14-metres long and weighs up to 18 tonnes. They are referred to as baleen whales since they do not have teeth but baleen plates, which serve as filters that allow them to gobble as many fish as possible. To behold these creatures feeding while their mouths gape open like a trap door for minutes at a time, while the fish try to leap outand you can see the skyline of Bangkok in the far distance, is one of the best and wildest photo opportunities in Southeast Asia.
And the company has a policy that if guests do not see any whales on the voyage the next cruise is free. Bryde's whales are not the only marine mammal photo op on these tours, which depart from SamutSakhon province. Closer to shore are pods of Irrawaddy dolphins that put on a spectacular show, outracing the boat to leap from the water, sometimes two or three at a time, to cause a big splash both in the sea and with the voyeuristic voyageurs.
Recent documentaries like The Cove, which details the barbaric dolphin hunts in Japan, and Black Fish, which shows how some orcas kept in captivity have attacked their trainers, both illuminate a dark area of animal tourism: keeping these highly intelligent cetaceans, which have complex languages and family relations, as prisonersin space-starved aquariums is a cruel practice that is more about cash than conservation.
But here's the bright side: through eco-trips like this you can immerse yourself in the creatures' natural habitat, get a glimpse of their real behavior in the wild, and appreciate why these cetaceans swim through the channels of world history, religion and culture.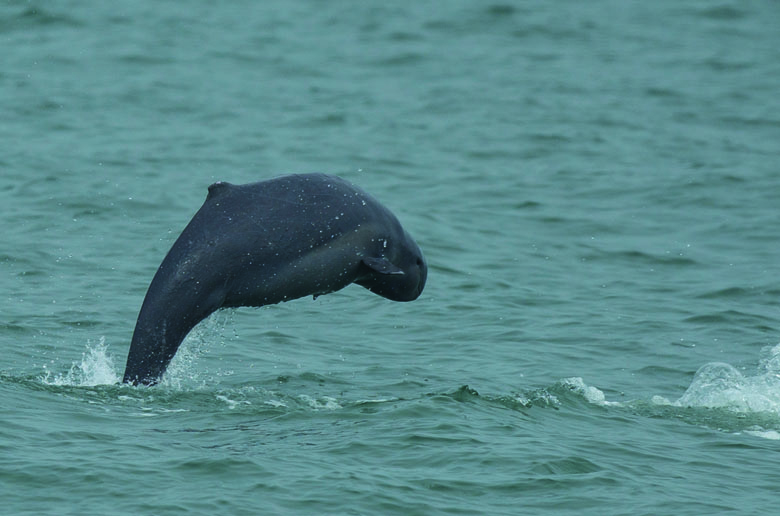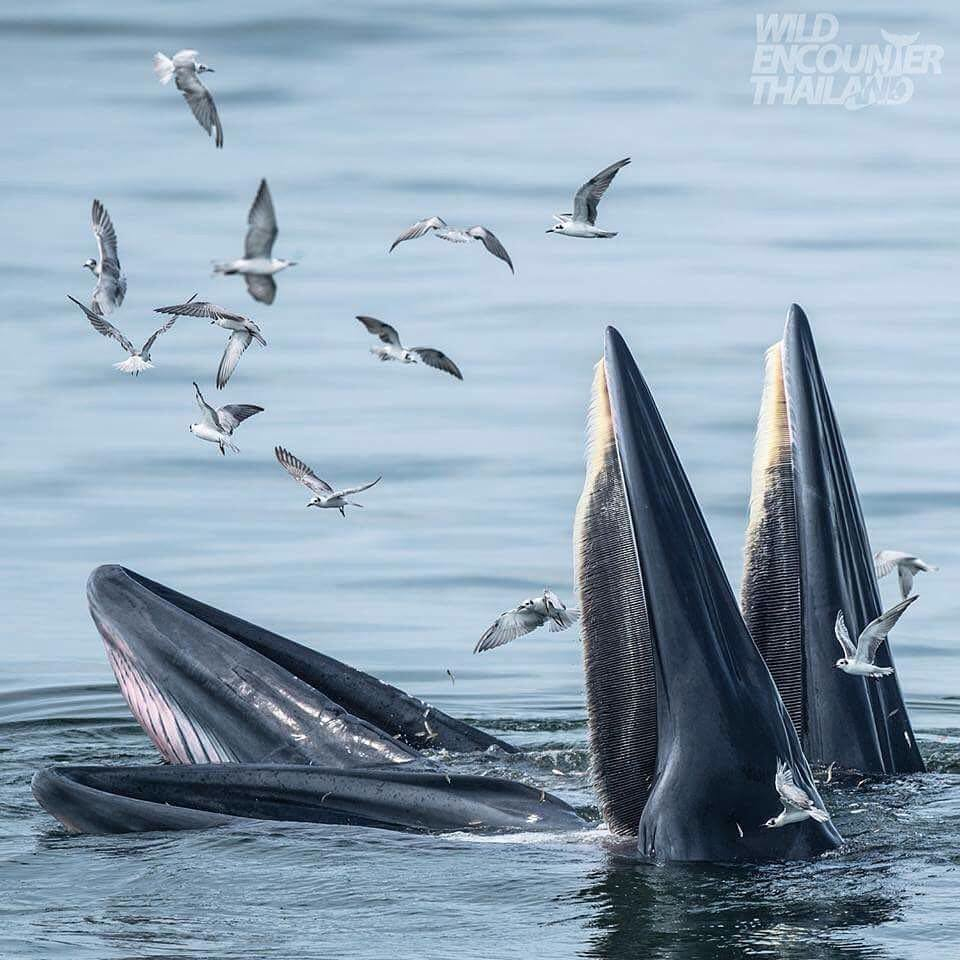 Wild Encounter Thailand has a Facebook page with the dates of upcoming tours on weekends. You can also check their website for other eco-tours they offer to spot whales, snow leopards, tigers and dolphins all over India and different parts of Asia.
For more information, please visit
https://www.facebook.com/wildencounterthailand