Winter is upon us, which means it is a great time to travel to the Thai north, especially now as 2020 comes to a close and 2021 unfolds. The air is crisp and clear.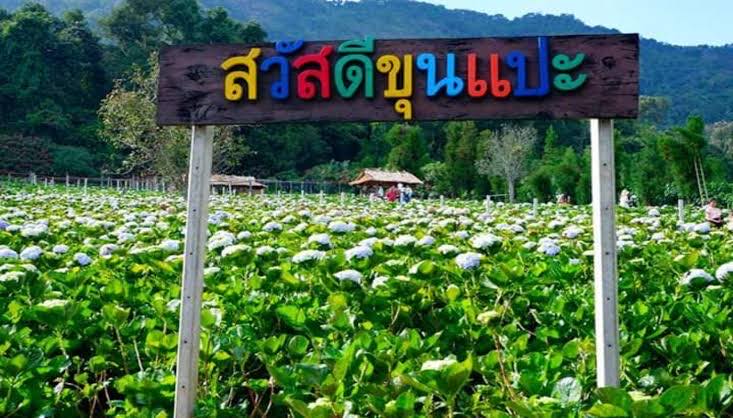 The haze from slash-and-burn agricultural practices still practiced in some parts of the northern hills and valleys hasn't yet encompassed all of the region, especially at one traditional Karen hill tribe village where they have adopted new farming techniques to protect the environment as well as alleviate poverty by transitioning from opium cultivation to grow rice, tea, coffee and various vegetables and fruit at Baan Khun Pae in Tambol Baan Khun Pae, Ampheur Jom Thong, Chiang Mai.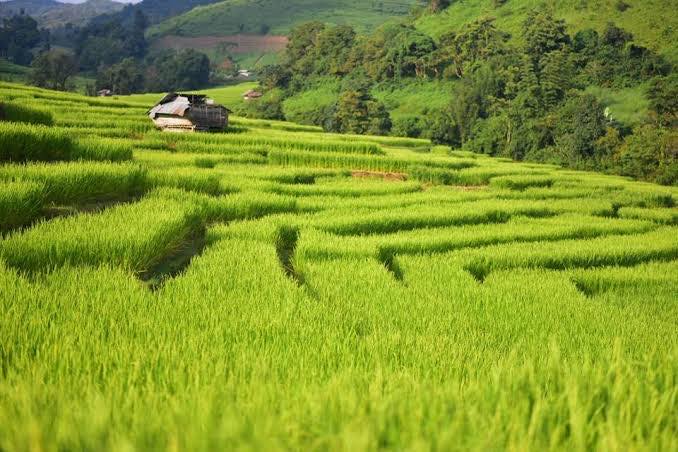 Just around 22 kilometres from Chiang Mai city, set amidst the verdant peaks at an undulating elevation that averages 1,000 metres above sea level, the average temperature is a cool 24 oC. The village we headed to is just one of four Pgakûuyau or Karen and Hmong hill tribe communities where all told slightly more than 3,200 people reside.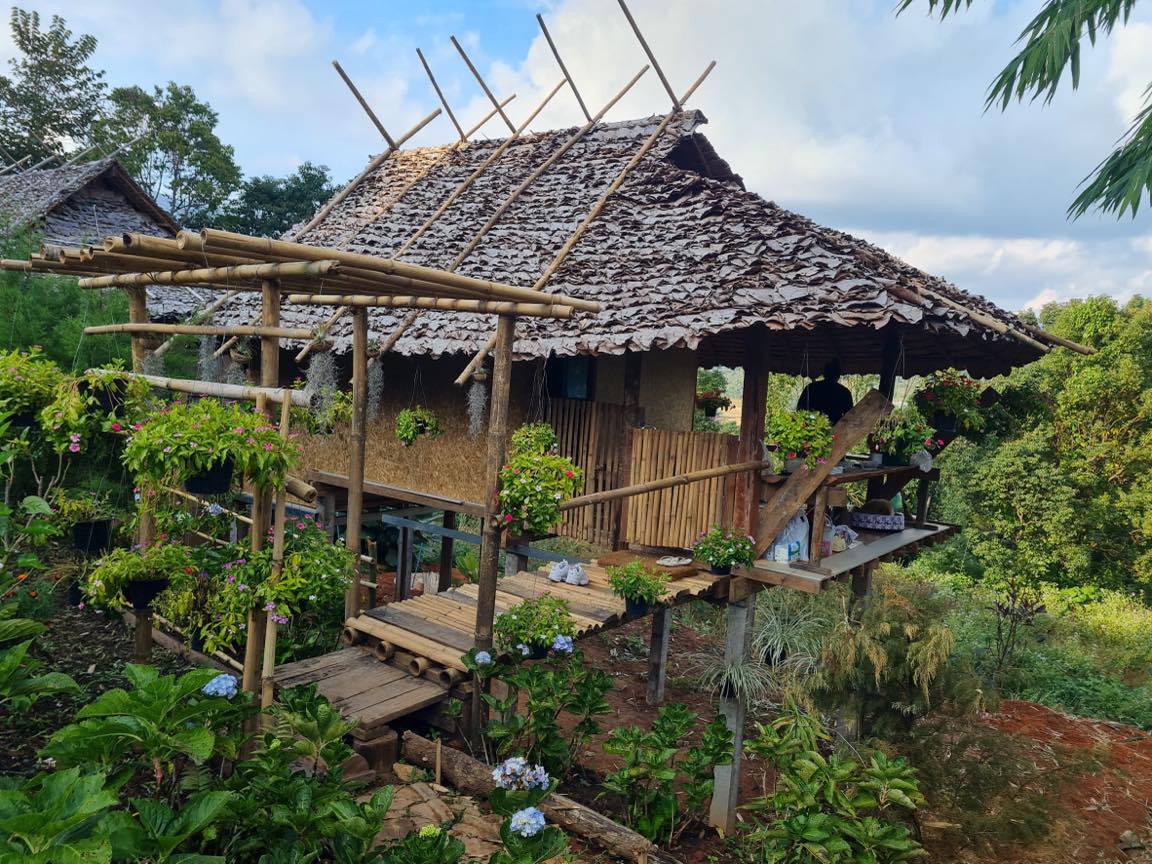 Here we had arranged a homestay and were met by our host, Khun Kalamare, a 35-year-old Thai-Karen. He welcomed us as if we were long lost relatives, then helped us settle in before telling us something about his and the villages history.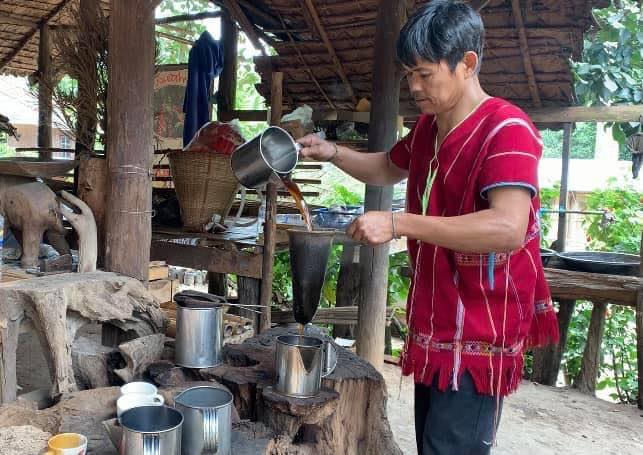 As a child, his family was very poor and he had very little opportunity to study. He then went to live at a nearby temple to learn the basics needed to survive. Meanwhile, as he got older, he saw many of his friends turn to smoking opium and drinking, ending up losing their lives at an early age.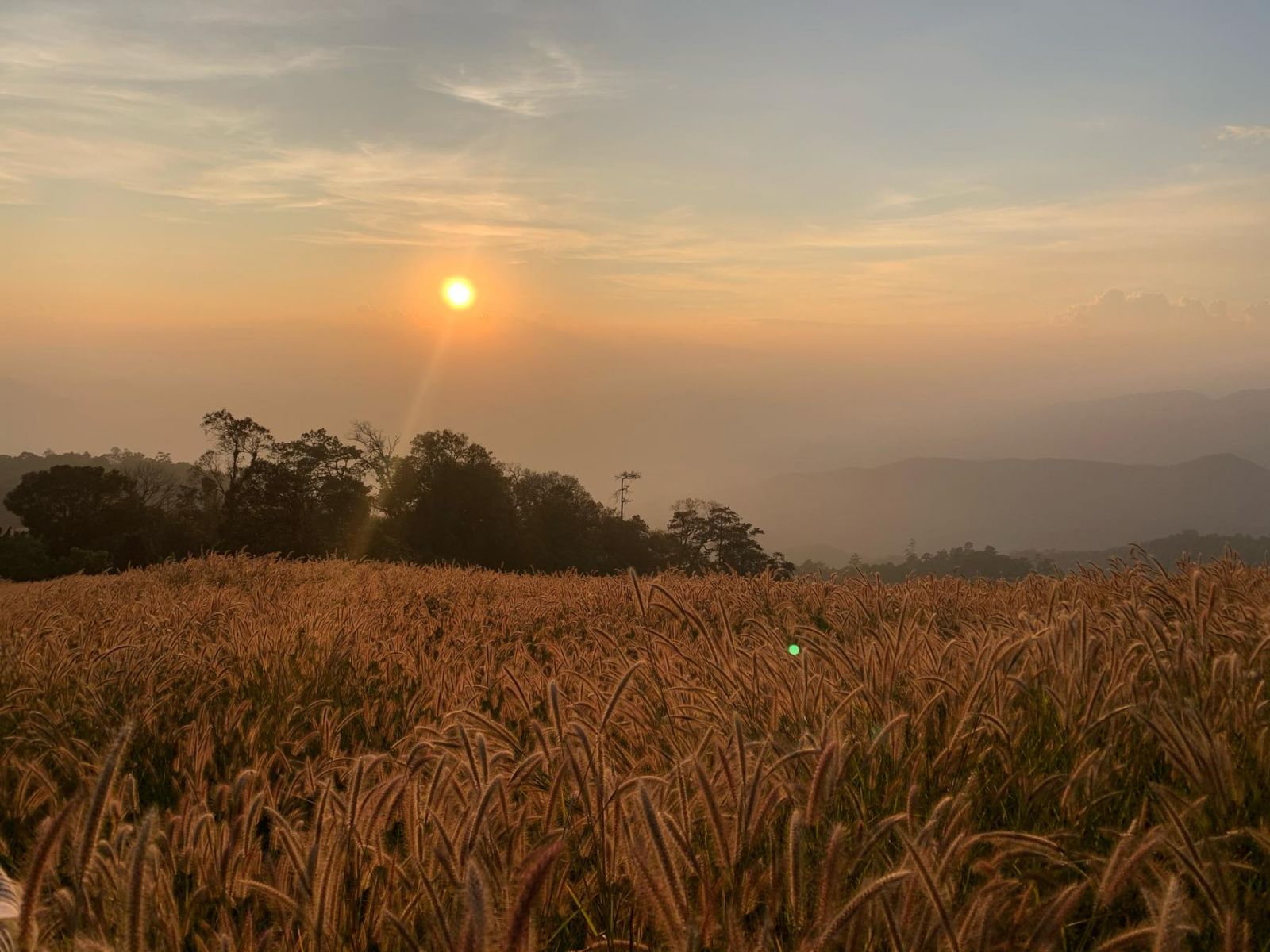 This was even after the late King Bhumiphol Adulyadej visited and saw the plight of the villagers as well as the need to stop opium cultivation. So, in 1984, he initiated the Khun Pae Royal Project Development Center to introduce temperate crops to replace the poppies and shifting cultivation practices to help improve the people's livelihoods and restore and conserve the environment. Still, it took some time to convince the villagers to change and then see their lives begin to improve.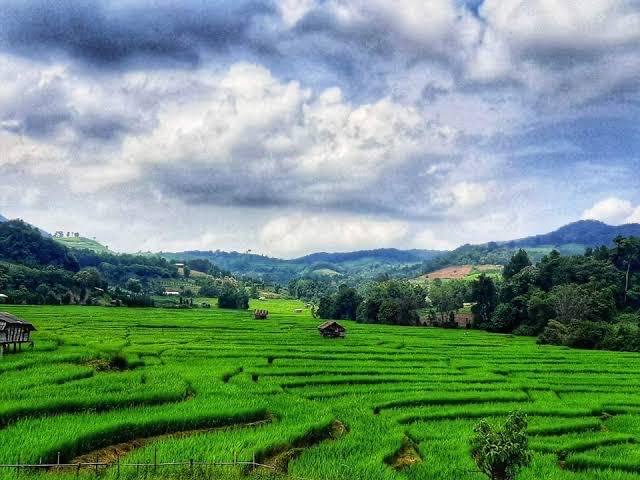 Today, because of the fertile land, we saw very lush, emerald and jade rice fields, dwarf, loden green coffee trees with dark red berries that will be harvested, husked and dried before roasting. Next to these we saw rows of tea plants, camellia sinensis, mostly red, but some black, and thin, towering eucalyptus. Then, there are the orchards of avocado, persimmon and mango as well as fields of cabbage, Chinese cabbage, romaine, or cos, and baby cos lettuce, broccoli, cherry tomatoes, adzuki beans and tang kui chab Korean ginseng as well as herbal gardens of rosemary and mint. Finally, the hills come alive with color from the blooming Birds of Paradise, geraniums and lavender and vermillion hydrangea, or hortensia, which Khun Kalamare explained have become a big highlight of the local, attracting tourists from near and far.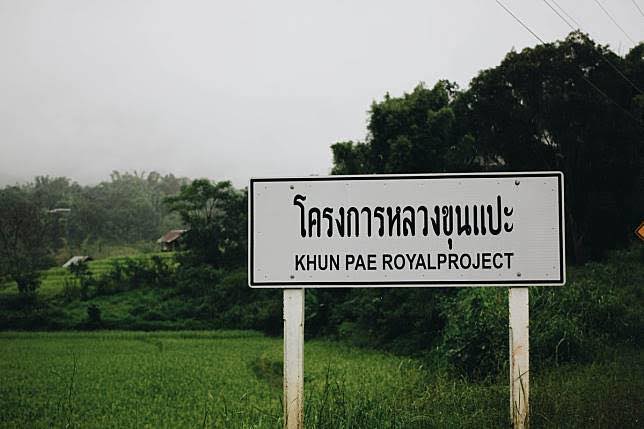 As we explored some of the 35,132 rai (13,890 acres) that comprise the entire project with its cultivation and reservoirs, I almost felt like I had been transported to the cultured valleys of the Swiss Alps. The views were breathtaking. "The hills were alive with the sound of music."
Some of this is provided by the many birds and fowl as well as cascading waterfalls, where in addition to being places to play, they also generate electricity for the local communities, which is why one has been nicknamed Lightning Waterfall.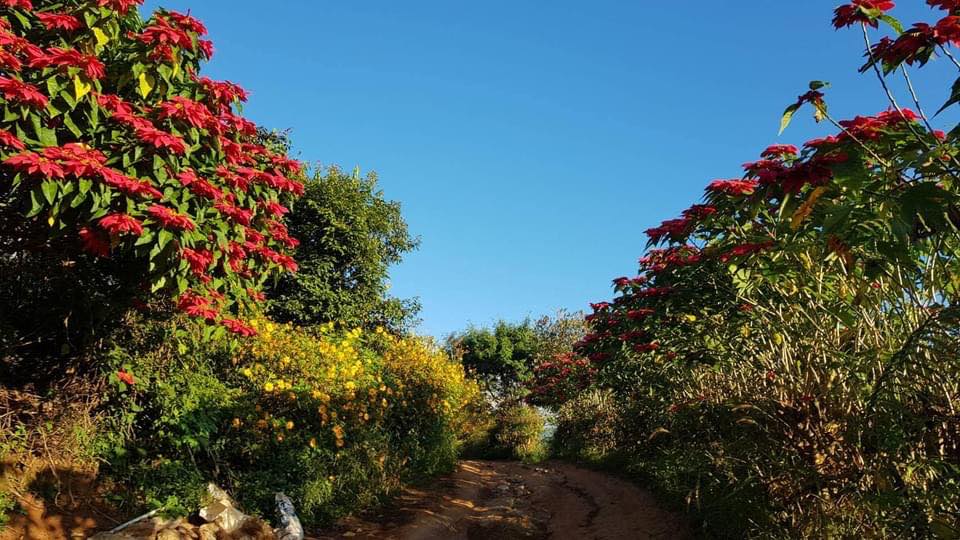 Khun Kalamare later explained that through the development project, local villagers are now able to be educated. Training is also provided for the farmers and those persons who are interested.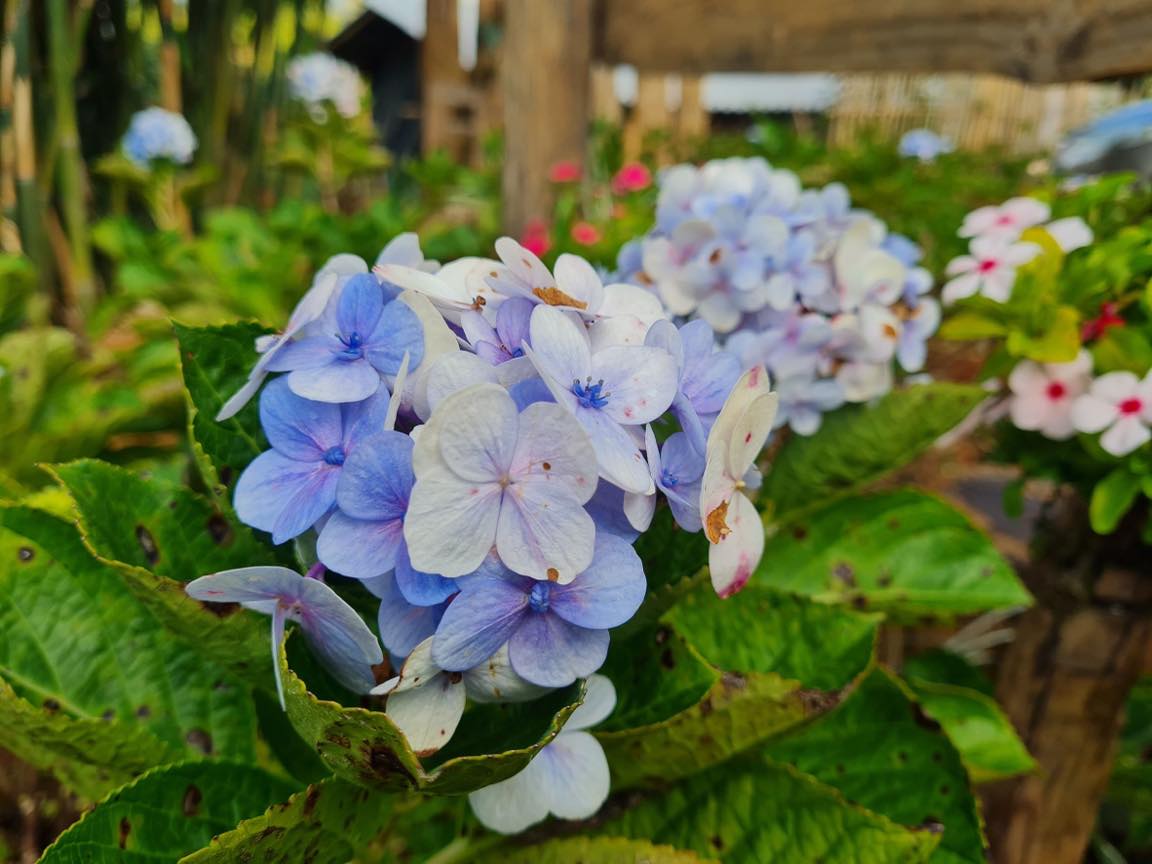 The villages have also established arts and crafts cooperatives where they are producing traditional as well as more contemporary Pgakûuyau hand-woven fabrics, clothing, sarongs, bags, totes and tablecloths using natural dyes made from local ingredients.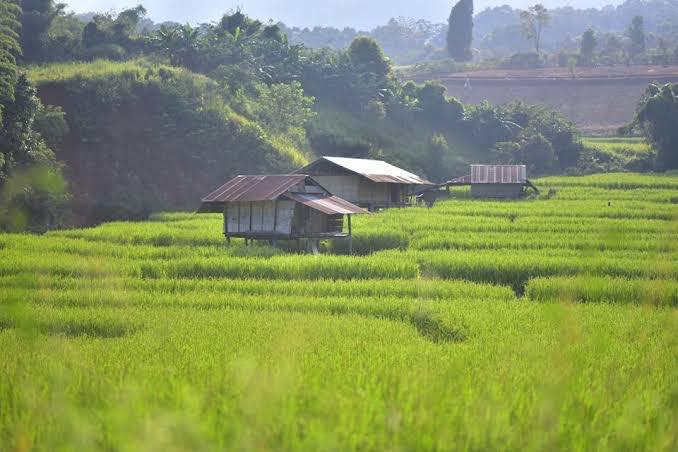 To be welcomed into someone's home and treated as a member of a family and then served a sumptuous, homegrown, homemade dinner and breakfast for as little as 500 baht seems more like a gift then an expenditure in any way. It most certainly will be a home I will return to. I also hope I have the chance to once more climb the nearby peak, Doi Bajoko, where I saw one of the most amazing sunsets before the sky filled with shimmering stars. To be honest, even without the Covid-19 restrictions, I don't feel the urge to travel to Europe with such spectacular scenery and interesting mountain culture so much closer to home.