Situated in a lush green Mae Kam Pong valley, an hour drive southeast of Chiang Mai city, Cafe in the Doi is a modest homestay-cum-café offering accommodation, food and pastries. The homestay attracts day visitors and overnighters, many avid trekkers. The open air lobby offers sweeping, panoramic views of the rolling, rugged mountains accented by a cool breeze, fresh brews and delicious cake. Overnighting, you will be put to sleep by cricket lullabies. Waking up, you will be greeted by soft golden rays over a sea of mist, the best way to start your day.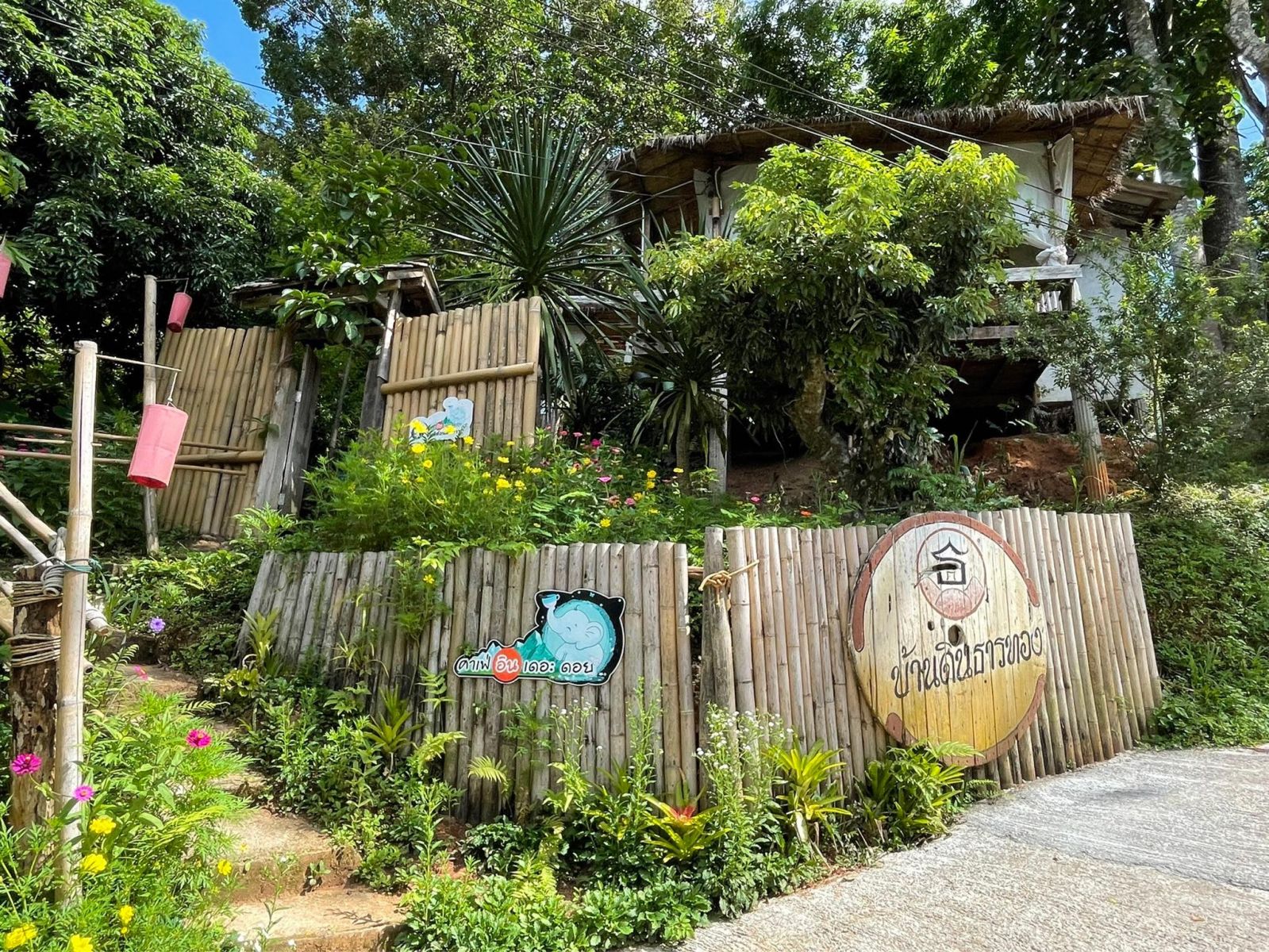 The location of Mae Kam Pong and the friendly villagers are enough for one to fall in love with the place. They certainly were for me, but then I've been a frequent guest at Café in the Doi and have become a good friend of Aom, the owner.
Unfortunately, when the Covid-19 pandemic struck, Aom was forced to temporarily close her business. After two years, she was able to reopen, but was feeling quite fatigued. So, when she invited me to take over the business Café in the Doi became my home.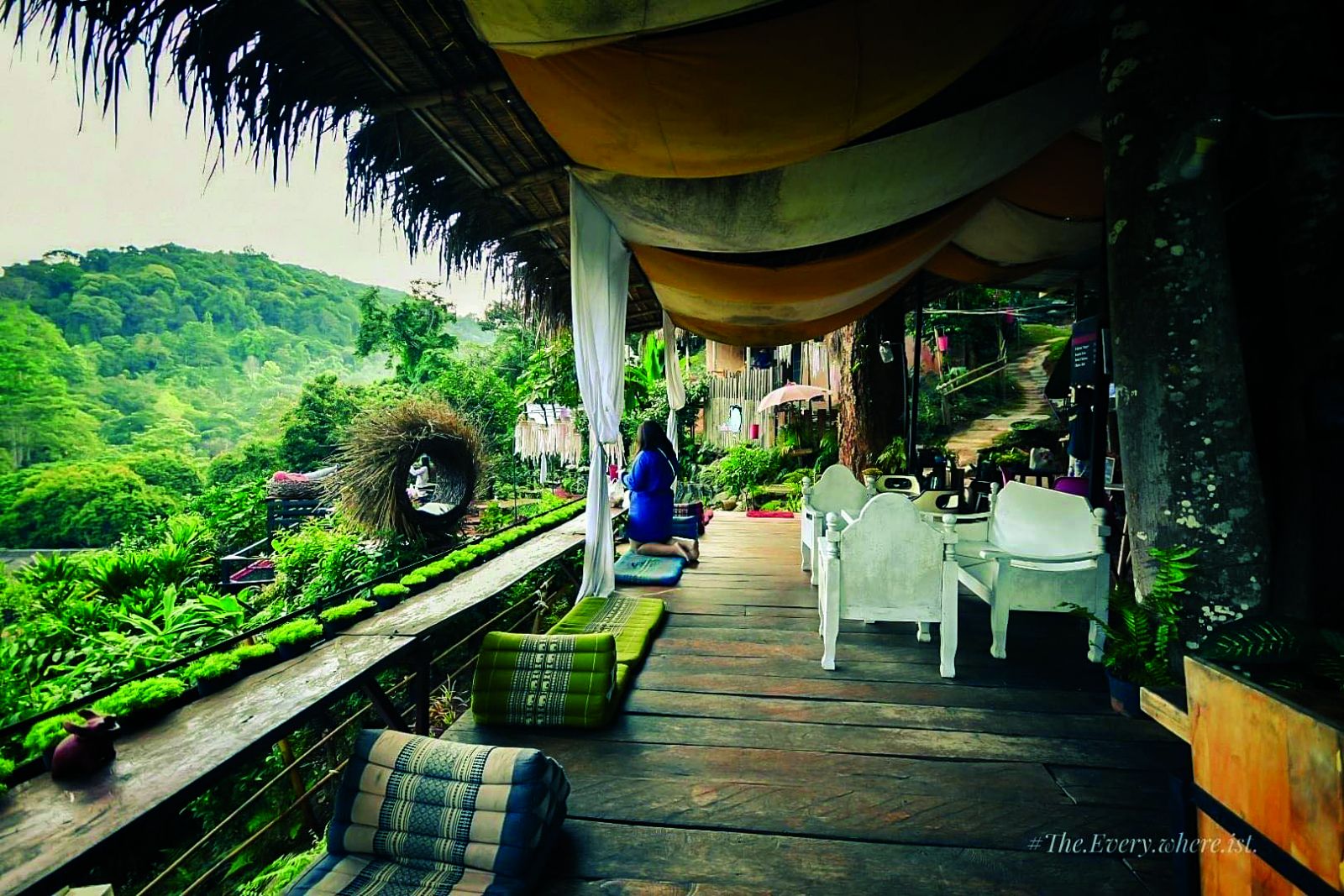 I have renovated the whole place. Inspired by Mediterranean island villages, I built earth-tone Santorini-style clay houses, an architecture never seen here before. I put my creativity to use, painting murals myself. The final result was bamboo rooms and clay huts – basic, but cozy and comfortable. Set on a hill away from the village center, guests enjoy a certain privacy. From the terraces, you can see a starry sky. When not cloudy, the Milky Way sparkles above. For dining, we offer a mix of Thai dishes, homemade pizza and lasagna, cake and brownies. Our delicious, aromatic coffee is brewed from beans grown and harvested in Mae Kam Pong introduced to the village a few years back as a part of the Royal Project initiative.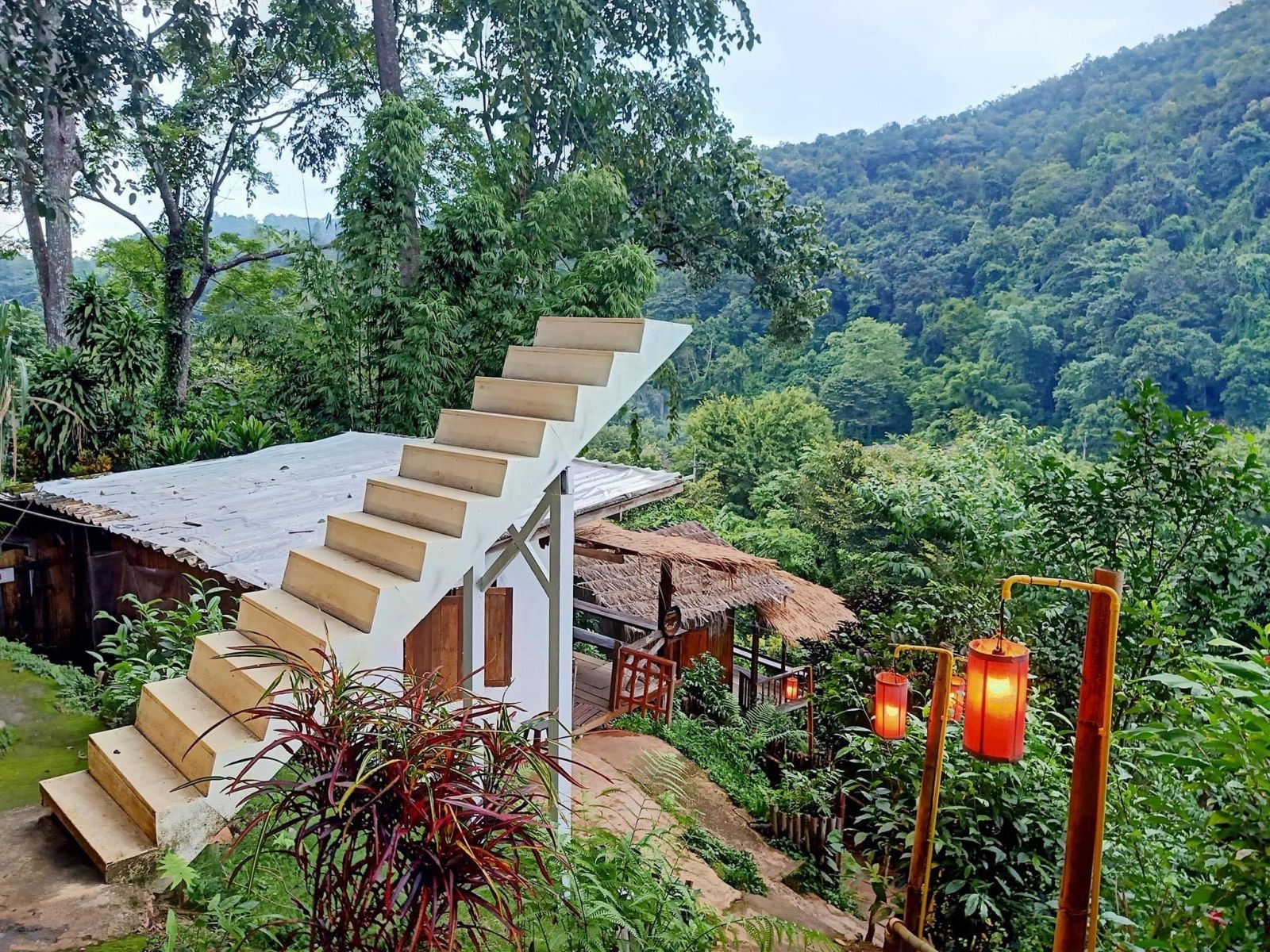 Mae Kam Pong's history traces back more than 100 years when villagers from nearby Doi Saket mountain settled here to farm the land and grow tea. The locals use the tea leaves to make Miang, bite-size bundles of fermented tea leaves filled with roasted coconut shavings and chopped or diced shallot, chili, ginger and cashew nuts along with tiny dried shrimp and usually eaten as a snack or after a meal.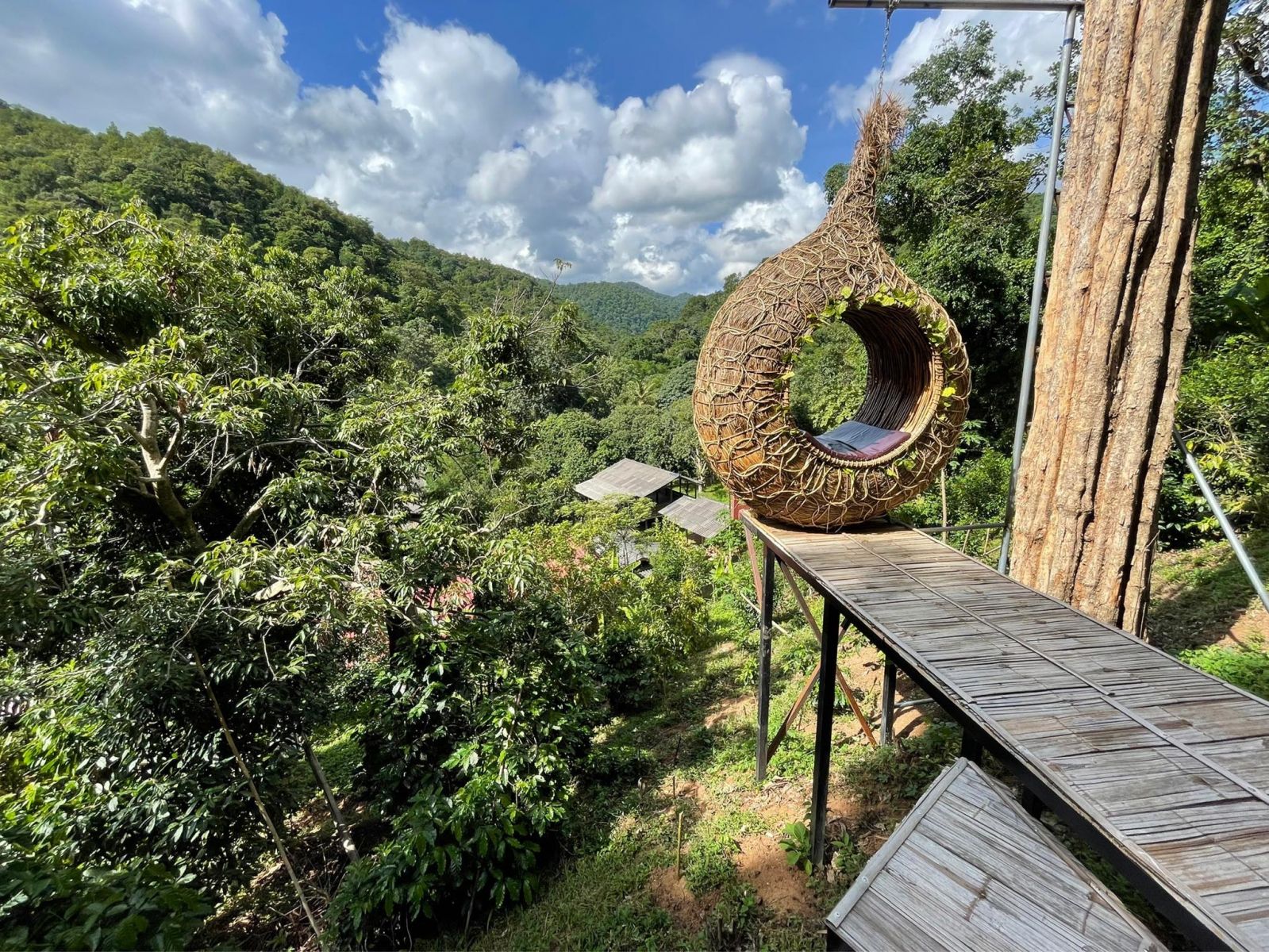 The weather in Mae Kam Pong is cool year round and becomes quite chilly in winter (November to February). There is a stream that flows through the middle of the village from Mae Kampong Waterfall. Travelling from Chiang Mai, the view is continually changing as the road ascends through vast areas of unspoiled countryside. You can spend days at Mae Kam Pong hiking to viewpoints and visiting waterfalls, monasteries and cultural centers, or simply strolling the village streets. There are a number of coffee shops and food stalls interspersed among the beautiful dark wooden houses and shophouses that line the streets and make you feel like you have slipped back through time.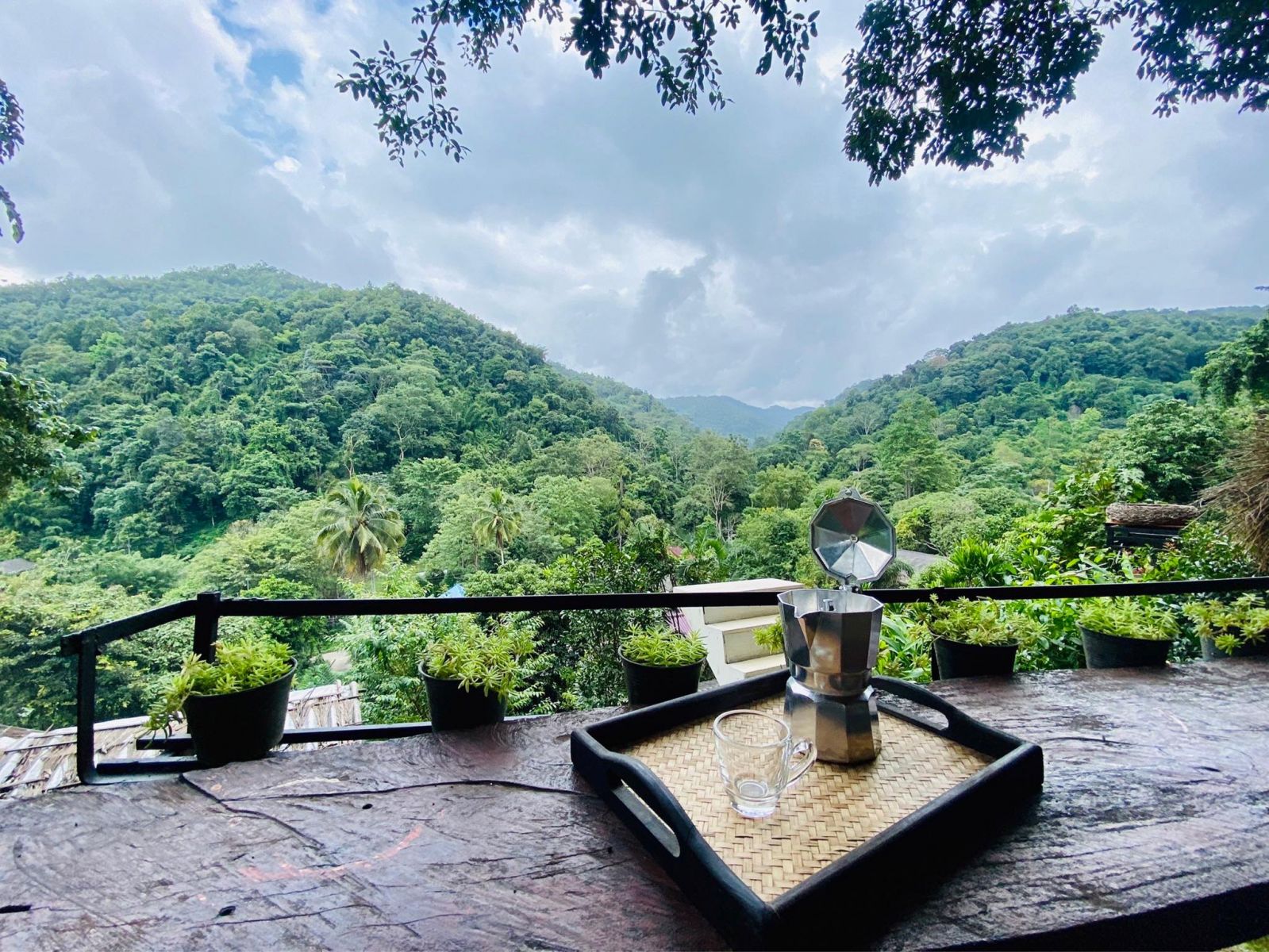 Let's say you want to get away from Chiang Mai for a weekend and plan to stay in Mae Kam Pong, here is a simple do-it-yourself itinerary. After checking in at Café in the Doi late morning, hike to Mae Kam Pong w\Waterfall. The steep path and stairway will take you to a small but picturesque cascade with pools at its base where you can swim or soak your feet and enjoy the cool, alpine water. On the way back, stop at Mae Kam Pong Temple with a wooden temple hall set in the middle of a stream.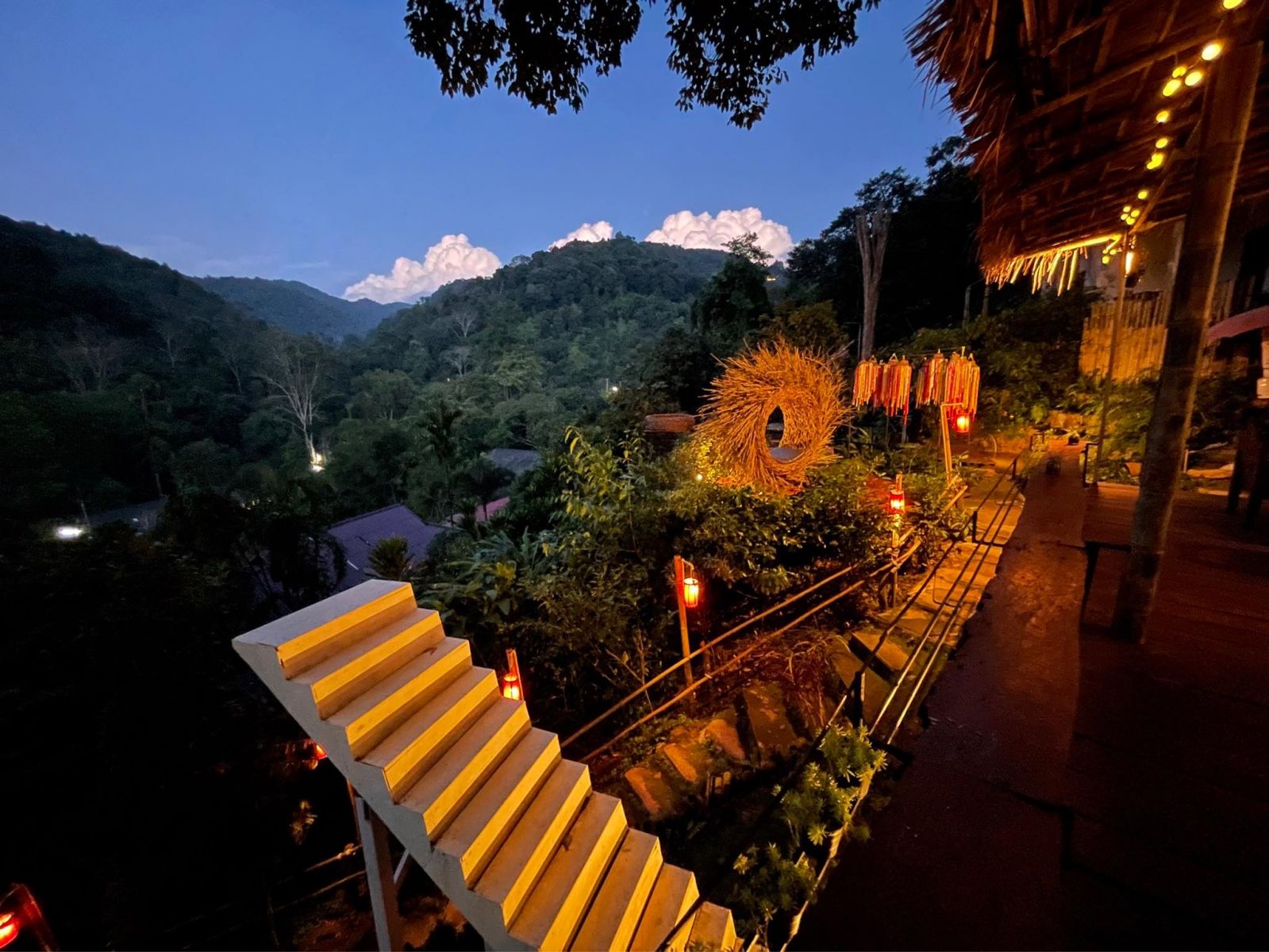 In the afternoon, you can stroll the main street, sample local delicacies and chill out at one of several cafés. The Giant Chiangmai Thailand features platforms on stilts shaded by a huge hundred-year-old tree. From Rabiang View Mae Kam Pong, you are afforded a bird's eye view of the entire village tucked into the valley. You can get a traditional Thai massage and then finish your day watching a beautiful sunset from the Kiw Fin viewpoint at an elevation of 1500 metres above sea level only three kilometres from the village.
The next day, before heading back to Chiang Mai, take a five-kilometre trip west of Mae Kam Pong to Teen Tok Royal Project Development Center. Beautifully landscaped, the centre is similar to a park and botanical garden with tea, coffee and vanilla among other cold climate plants being grown here. There is also a café and restaurant overlooking a stream.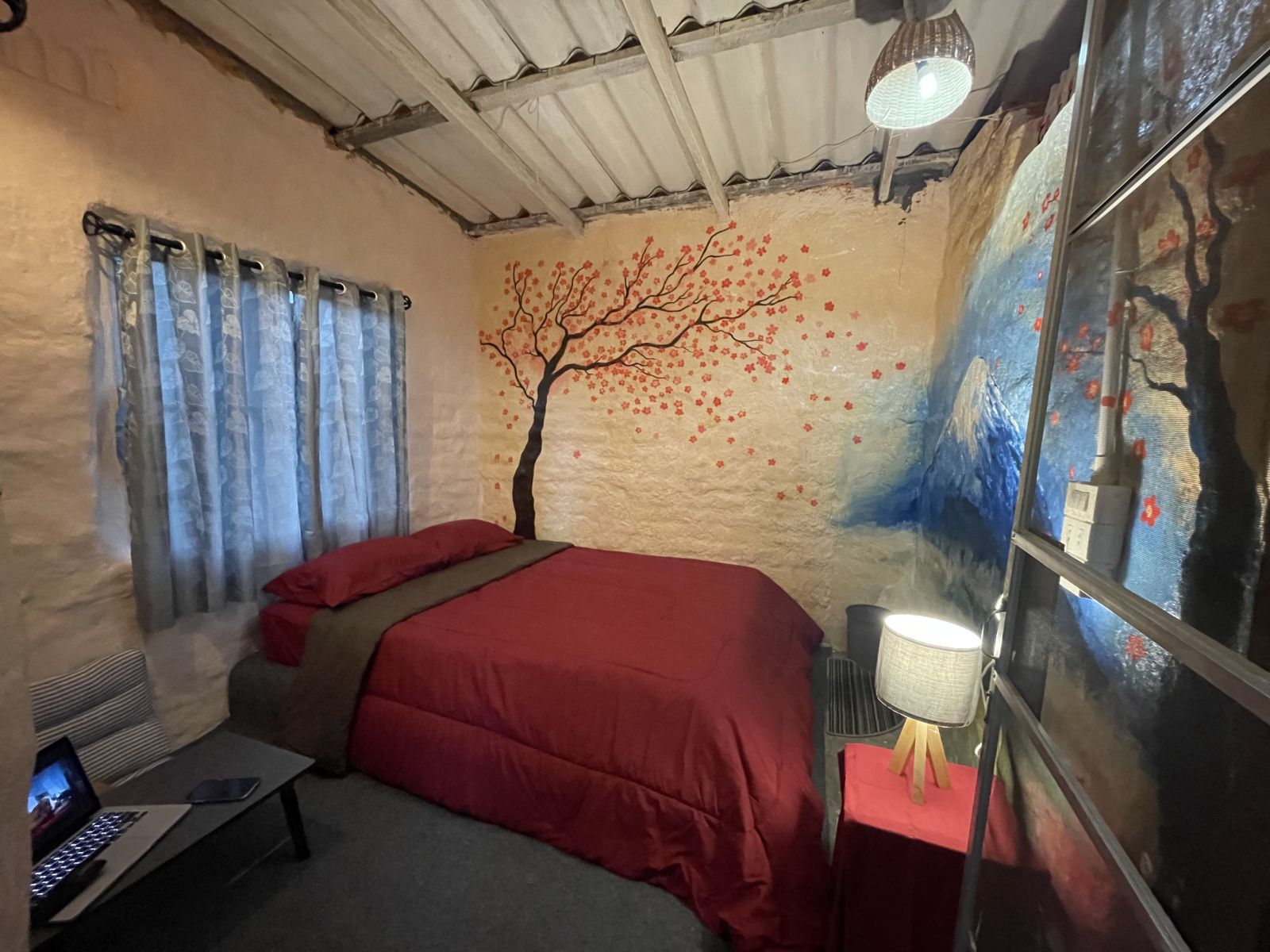 Mae Kam Pong is a perfect escape, offering comfortable places to stay. If visiting Chiang Mai, the village should definitely be on your list of things to do. I promise you will fall in love with the place like I have.