S.Pellegrino, the ambassador of fine dining and Italian living, and Banyan Tree Bangkok, host Chef Ryan Clift from 'Tippling Club', one of Singapore's top restaurants and Number 31 on this year's Asia's 50 Best Restaurant List, at the iconic al-fresco roof top restaurant Vertigo from 25thto 26 th November, 2016.
The event is part of the Fine Dining Lovers Guest Chef series initiated by Sanpellegrino, designed to demonstrate how the finest natural mineral water can be used to enhance the greatest of dining experiences. The series brings renowned chefs to Thailand from top dining destinations around the world.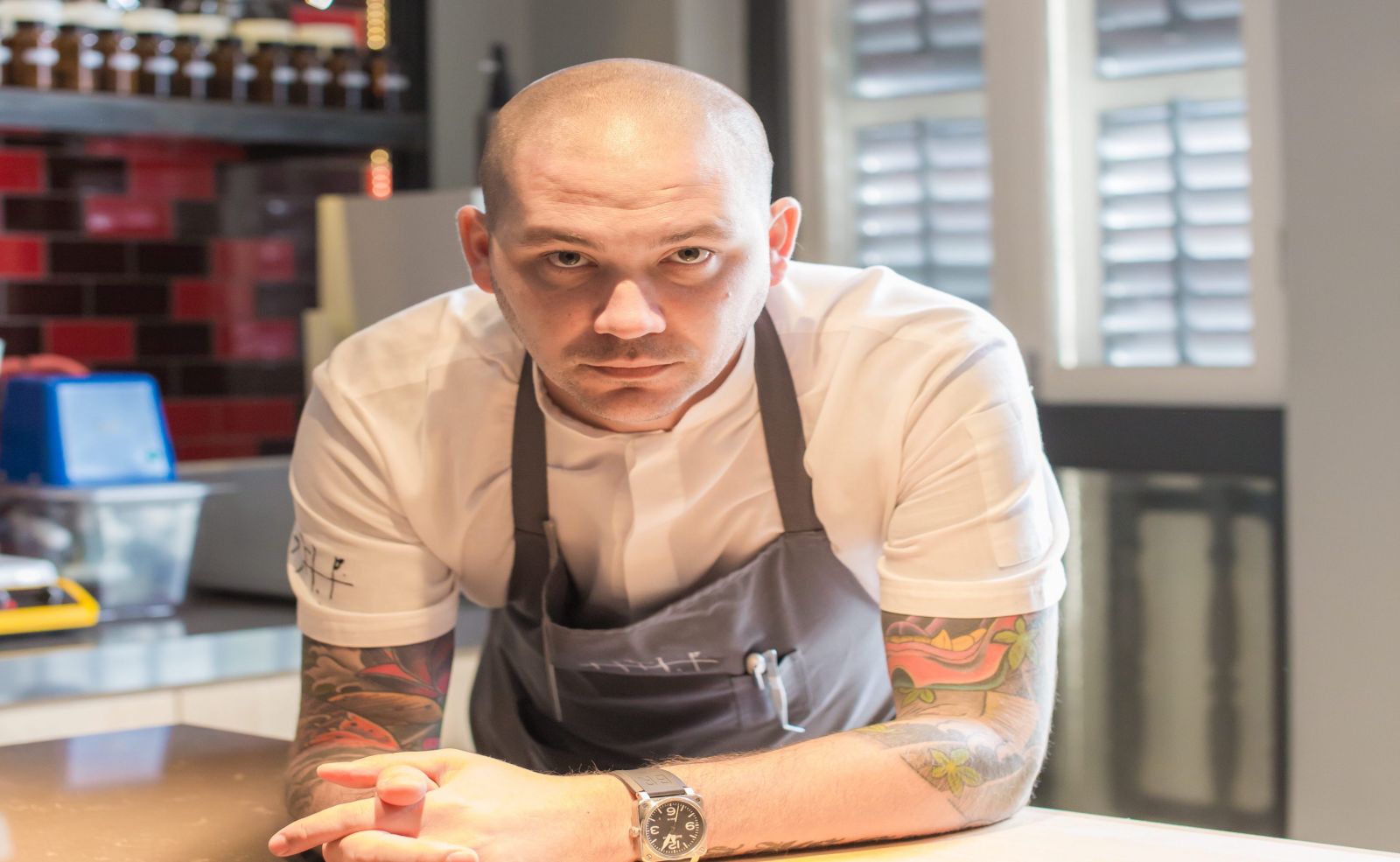 Ryan Clift's culinary career began at the early age of 14 at a Michelin star restaurant near his hometown of Wiltshire, England, where he was immediately drawn to the high energy and atmosphere of the kitchen. After graduating from culinary school, he moved to London, where he landed a position in the restaurant at London's Claridge's Hotel. Throughout his 20-year career, Chef Clift has worked with some of the world's most admired chefs, including Marco-Pierre White, Peter Gordon, Emmanuel Renaut, Shannon Bennett, and Raymond Capaldi, followed by a stint in Australia where he excelled as head chef of Vue de Monde. In early 2008, he moved to Singapore to start his own venture, determined to take modern food and cocktail pairings to a new level. It was here that Chef Clift launched Tippling Club. Within its first two years, Tippling Club was regarded as one of Singapore's top restaurants.
Featuring a bar, dining room and upstairs private dining room, Tippling Club provides affordable avant-garde cuisine that's more flexible as an everyday dining and drinking destination. Chef Clift's brand of modern gastronomy is fun, playful and fresh. It imbues the dining experience with a sense of excitement and a touch of theatre. Tippling Club is known for pairing its award-winning experimental and ultra-progressive cuisine with world-class cocktails, pushing the extremes of ingredients and textures to create an ever-evolving dining experience. As well as being placed Number 31 on this year's Asia's 50 Best Restaurant List, Tippling Club was ranked the 45th best bar in the world by The World's 50 Best Bars in 2013. Miele named The Tippling Club Asia's 12th Best Restaurant in its Asian dining guide. It was also named Restaurant of the Year and Coffex Bar of the Year at the Singapore World Gourmet Series Awards of Excellence 2013.
The menu Chef Clift will serve at Vertigo comprises a selection of his most popular signature dishes including an assortment of Snacks, Tom Yum Mousse, Charred and Smoked Peppers, Kohada and Nori; Crab with Nashi, Oba, Yuzu, Wild Nasturtiums; Razor Clam, Parsley, Parsley Root, Garlic; Foie-gras, Apple, Walnut & Date; John Dory, Roast Cauliflower, Masala Velouté; Wagyu, Burrata, Fruit Tomato, Sea Grapes and Textures of Milk, Parsley, Sorrel.
Wines from various renowned wine growing regions including Italy, Australia and France have been selected especially to complement each course, along with S.Pellegrino sparkling natural mineral water and Acqua Panna still natural mineral waters.
Tippling Club's renowned cocktails will also be showcased, along with S.Pellegrino sparkling and Acqua Panna still natural mineral waters. Water plays a vital part in bringing balance to a meal. Food and cocktails impart different taste characteristics through each other, while water is meant to cleanse the palate, to enhance the interacting traits of food and wine. The process of pairing food and drink with complementary water is referred to as "harmonising", and S.Pellegrino sparkling and Acqua Panna still natural mineral waters are the perfect dining mineral waters to complete the harmonisation of the epicurean experience.