For a lot of people, som tam or northeastern-style papaya salad is a cheap eat that in Bangkok belongs in shabby street shacks and back alleys – a simple and unsophisticated lunch option for busy urbanites. But for restaurateur Thanaruek Laoraowirodge, som tam as well as Isan food is a unique cultural product that can be enjoyed with refined cosmopolitan flair without compromising its integrity and authenticity. With that in mind, the first branch of Somtum Der was launched on Soi Sala Daeng six years ago and has since revolutionized the ways foodies see this regional cuisine.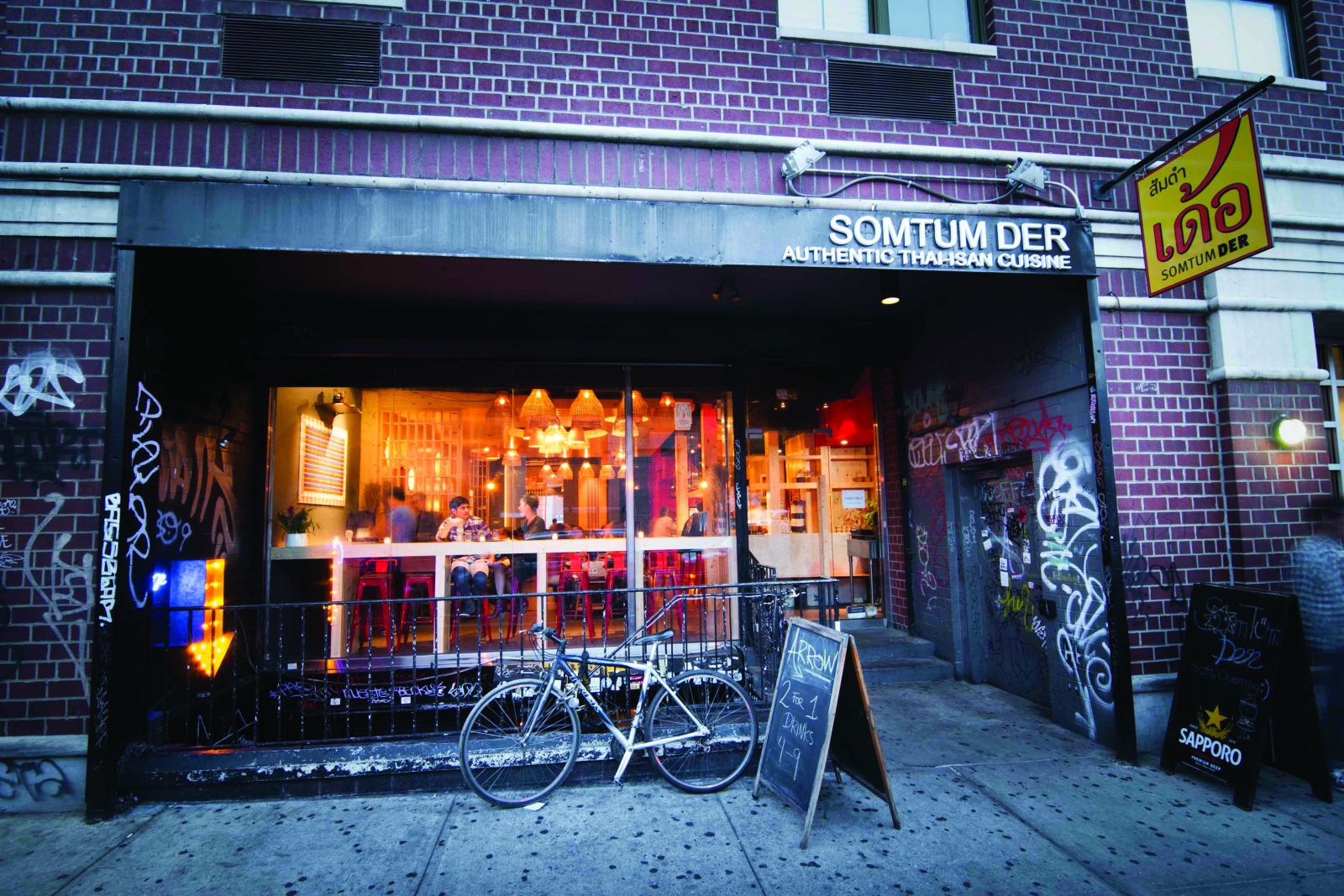 "I'm proud that after only six years the percept of Isan food has changed," Thanaruek said. "Before that, authentic Isan eateries were usually shabby and full of Thais only. Anywhere upscale or with a lot of foreign customers was often seen as localized and catering to the Bangkokian palate. A som tam place is not usually nice and pleasant. The idea of Somtum Der is that we wanted to a place where you can pop in for a quick, tasty meal as well as hang out for a few hours with friends and family in a hip and comfortable setting."
Serving uncompromising Isan recipes, Somtum Der is dressed with a simple yet vibrant and colourful interior with elements of rural Isan – bamboo baskets, wooden knick-knacks and others – in the décor. Almost immediately the eatery became a hit with locals yearning for authentic Isan tastes, as well as expatriates and visitors looking for "real" som tam dishes without having to brave the ghettos of Bangkok.
"There have been quite a few chefs and cooks that used to work at fancy restaurants and chain hotels that wanted to come and work with us," Thanaruek said. "They are very surprised to see authentic regional food like som tam and other dishes being served in a place such as this and become well received, not only in Bangkok but also abroad."
Two years after Somtum Der Sala Daeng, Thanaruek and another partner turned a traditional Thai restaurant in New York's East Village into Somtum Der's first venture outside Thailand. It was awarded Bib Gourmand status in 2015 and earned a Michelin star the following year.
"I was nervous at first. Somtum in New York – would it work? How hard would it be to run a business outside of Thailand?" Thanaruek said. "I wasn't, and still am not, a savvy businessman who knows it all and is always confident about his investment. But I am always ready for anything and everything. When Somtum Der was launched, I knew it would grow but I didn't envision it would become a huge brand or a franchise I could gain lots of profit from. What I did was I strengthened the brand, standardized our recipes, maintained consistency in the quality, concept and service. When the plan for New York came along, at least I knew that Somtum Der as a brand was ready to be established in a new location, and I was confident that the quality and the concept would be there.
"The New York venture was successful because it came from the same idea [as in Bangkok] – people looking for authentic regional ethnic food in a decent setting. Authentic food doesn't have to be served in a traditional-looking, corny atmosphere like a lot of Thai restaurants. It can be fun, funky and stylish without having to compromise on the authenticity of the food."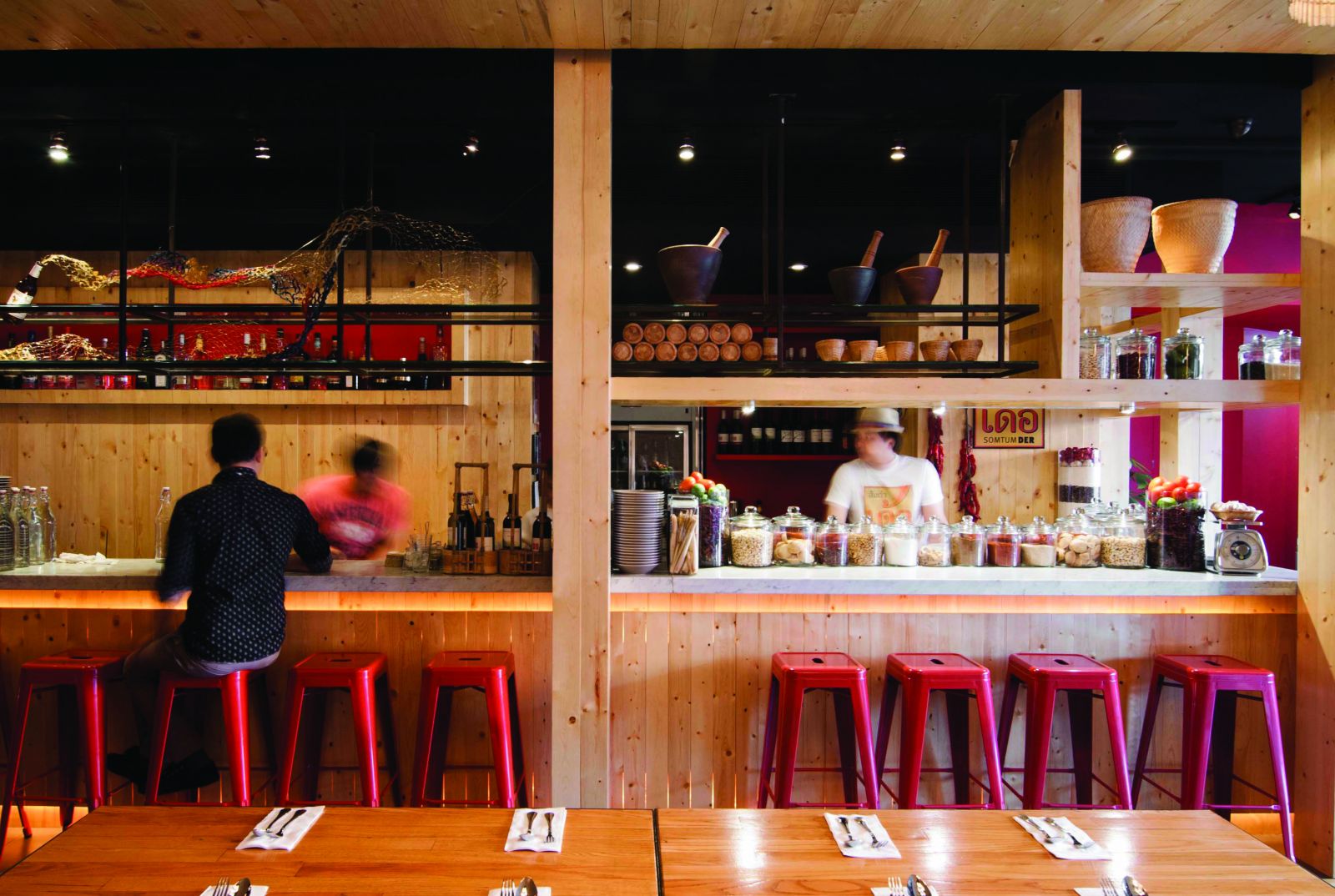 Somtum Der has now branched out to Tokyo, Ho Chi Minh City and has plans to reach Seoul, London, Sydney, Frankfurt and also Denmark in the near future. At home, Somtum Der has recently opened a second branch on Thong Lo.
With a bachelor's in economics from Chulalongkorn University and a master's in economics from New York University, the Khon Kaen native started off with a family business in motorcycle financing that later went under due to the economic crisis of the late 1990s. Thanaruek, with a vision to "fill a need", even back then in his early twenties, shifted business focus to hospitality and opened one of the earliest luxury boutique hotels in the northeast, Supanniga Home, a three-villa hotel developed on the family land in Khon Kaen.
His first taste of F&B was at the now closed Mini Bar Royale on Sukhumvit Soi 23 that became the first bistro in Bangkok serving proper French-style brunch. "It was my first school that taught me how to operate a restaurant. That was a big learning curve for me," Thanaruek said.
He went on to open Krua Supanniga by Khun Yai at the hotel in Khon Kaen, serving home-made central Thai dishes from his late grandmother's recipes. In Bangkok, besides Somtum Der, he also established Supanniga Eating Room that branched out to four locations in Thong Lo, Sathon, Ta Tien Pier and the Chao Phraya River, i.e. Supanniga Cruise. For the mass market, Thanaruek launched Eat Rice & Noodles at EmQuartier, offering quick made-to-order dishes, with future plans to expand to shopping centres all over Bangkok. Among the various brands, it seems Somtum Der is the one that expanded abroad.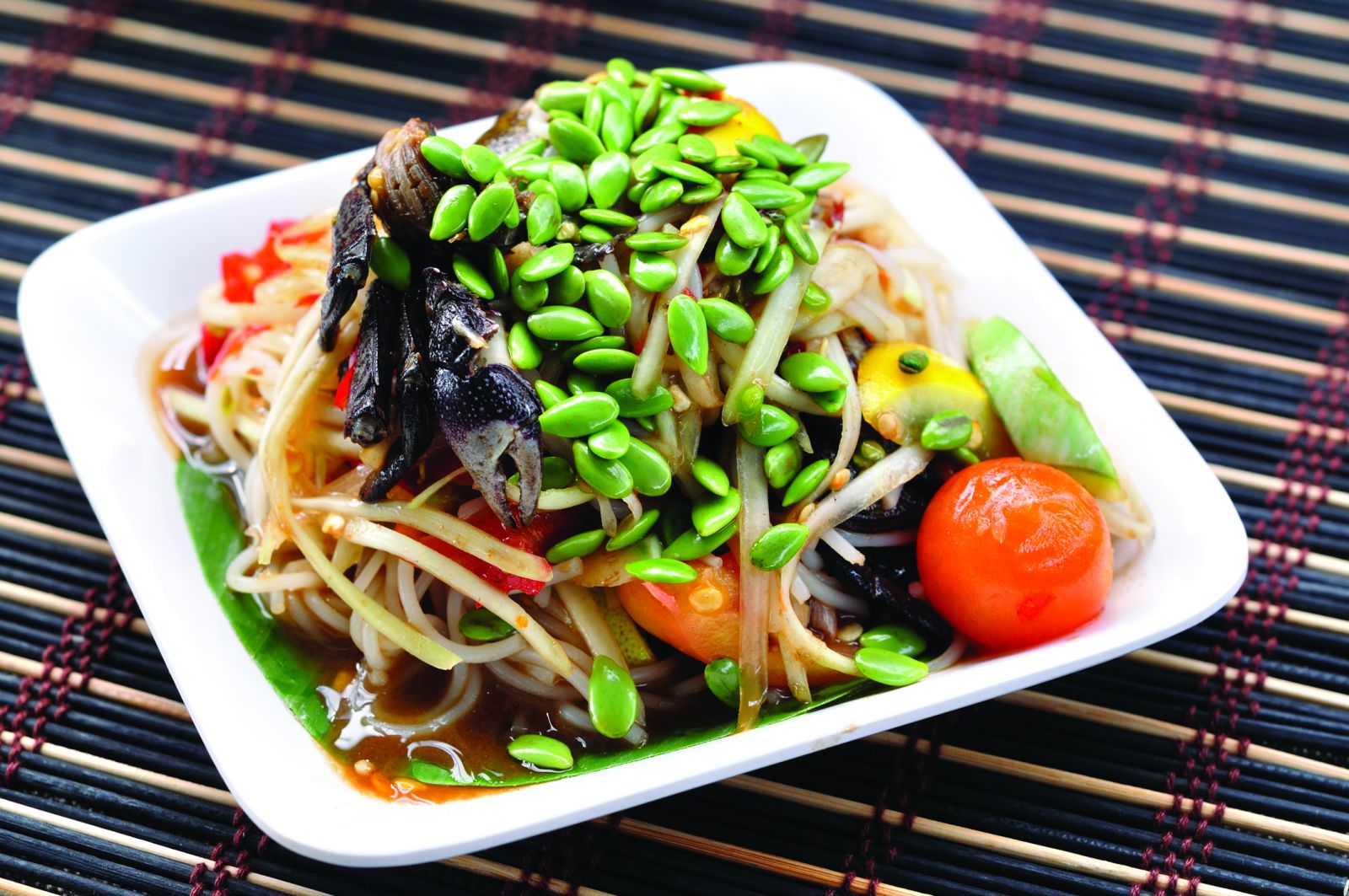 Blessed with vision and perseverance, Thanaruek also said his key to success in business is positive thinking. "Do you know what the biggest challenges in my business are? One is finding fresh ingredients for Isan food overseas. Another is maintaining consistency in the recipes with fresh ingredients that vary in different countries. But the hardest thing is working with people from different languages and cultural backgrounds. I'm talking partners, suppliers, cooks, waiters and everyone involved. Many times, you need to step back, open your mind and try to achieve a win-win situation, and very often there is no right or wrong.
"Also, I try to see problems as challenges. I don't dwell on obstacles, but rather on new ways and approaches to improve the situation, prevent possible problems in the future and to make the restaurant a happier workplace for everyone, including myself. My goal is to make every customer leave the restaurant happy. If I'm not happy, my staff are not happy – how can we create a happy, positive experience for our customers? A negative mindset or attitude is not appreciated here. "If you're thinking of getting started in the F&B industry, you should be able to handle criticism well. If you can't deal with harsh reviews or criticism, don't open a restaurant!"