As the watch-making arm of renowned French fashion house Hermès held its 'Time, a Hermès Object' show in central Bangkok, the brand's creative and style director Philippe Delhotal spoke to Elite+ about style, tradition and the meaning of time
Philippe Delhotal, who hails from the eastern French city of Besançon near the Swiss border, studied fine arts and horology – or watch-making – in Switzerland, before working for luxury watch firms Vacheron Constantin and Piaget in Paris. The list of Delhotal's former employers reads like a highlights reel of some of the world's most famous jewellers and watchmakers – after returning to his home region, but before joining Hermès a decade ago, he also worked for Jaeger-LeCoultre and Patek Philippe & Co.
As Delhotal points out, he has spent the majority of his career working at watchmaking companies prefixed by the maison term used in French to denote prestigious firms dealing in the highest levels of luxury. "I am often asked where I would go if I had to change maisons tomorrow," he tells Elite+, "and my answer is always that I wouldn't go anywhere else. I would either stay at Hermès or I would change my occupation entirely. "Perhaps I could open a French restaurant in Thailand instead!" he adds jokingly.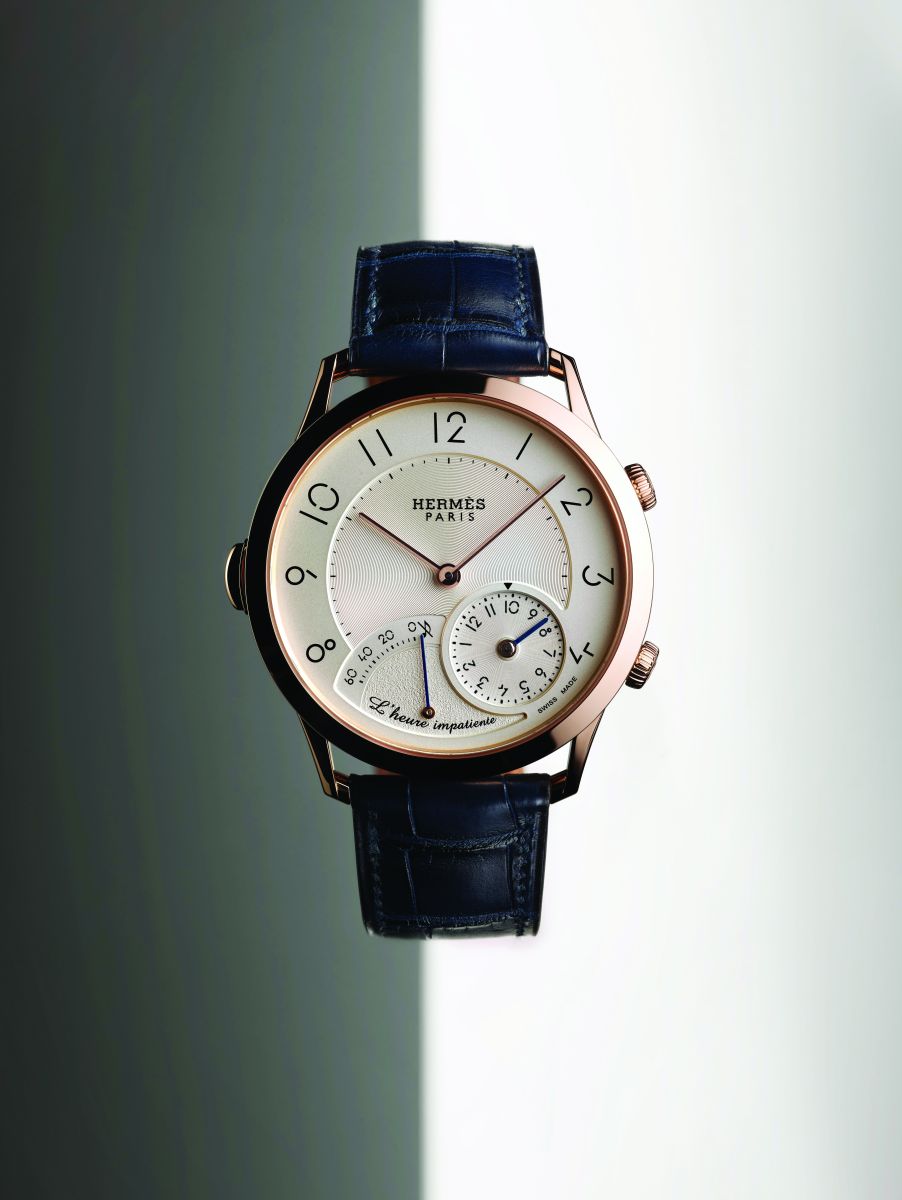 Simplicity, Sophistication and Creativity
Despite the perception of maisons like Hermès as purveyors of luxury, Delhotal doesn't agree it is all about that. "'Luxury' is not a well-used word. To me, it doesn't really mean anything – luxury is not in the object itself, but rather it is a set of things, and it is not necessarily linked to money. For example, eating a truffle with a glass of wine alone in the forest can be a certain form of luxury – it doesn't have to be a big boat, or a plane, or countless watches."
More than luxury, he says, the DNA of Hermès as a brand is all about "creativity, originality, the form and simplicity of the products, and of course the colours"."Simplicity is not in opposition to sophistication," he is keen to stress. "When we talk about simplicity, we mean something – a wallet, for example – that is simple but also sophisticated in terms of craftsmanship."
This delicate balance of simplicity and sophistication – and the all-important focus on originality – expresses itself most visibly in the creative process, of course. Delhotal's role as creative and style director is "to bring creativity to the watches collection, both the catalogue pieces and the one-of-a-kind objets d'art", and he describes himself as "guarantor" of the Hermès style – but he is just one of 14 such creative directors across the company.
"Having so many creative directors gives us great diversity of know-how and creativity. Each of us takes care of a different trade with its own technical specificities, but we are led by the same creative thread and try to have artistic consistency. General artistic director Pierre-Alexis Dumas, who is an Hermès family member, is like the guardian of our temple, making sure no one gets lost in terms of style."
Delhotal is equally modest about the part he has played in bringing Hermès watches to global renown, insisting that he is "not the only actor in this operation". He cites those who came before him, such as legendary artistic director Henri d'Origny. Delhotal and his colleagues followed in the wake of the likes of d'Origny, he says, bringing their own contributions and adding value and sophistication – as well as the inherent complications of introducing mechanical movements that did not exist before the 1980s.
"It is a succession of people in this craft who brought their know-how, ideas and creations," Delhotal says, "and made us what we are today, a recognized player in the world of horology." With another dose of that trademark modesty, he adds: "But I would not say we are renowned – that is where we might be in 10, 20 years from now."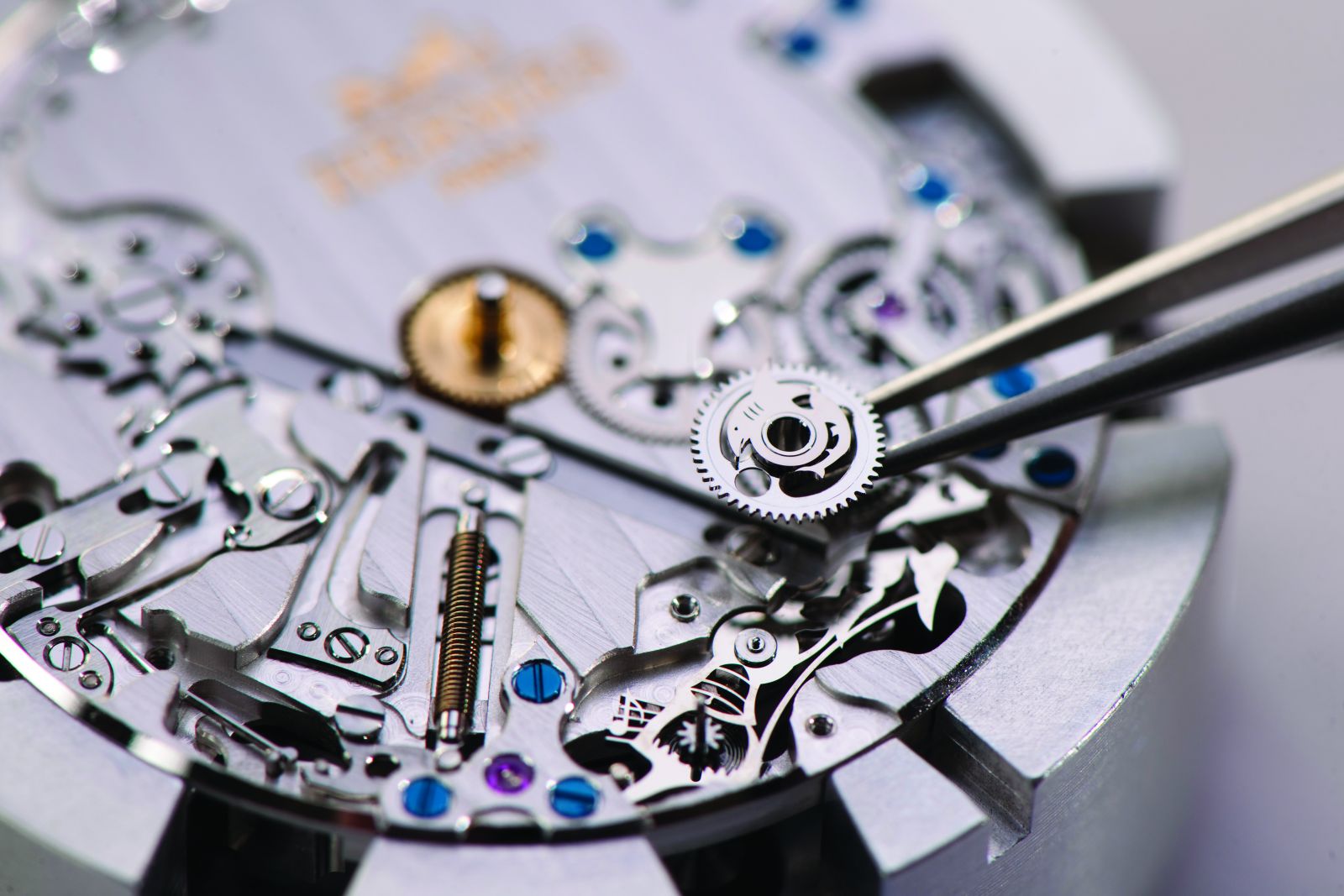 Playing with Time
Billed as an opportunity to "dare to explore another time, designed to arouse emotions, open up interludes and create spaces for spontaneity", Hermès' most recent show brought out a playful side to the brand's stylish watches. As part of this game-oriented theme, vivid colours figured in a way that is not always the case, something Delhotal says was inspired by the vibrant tones of casaque jerseys worn by horse racers.
However, he disagrees that this season's colourful mood represents a wider shift in the signature Hermès style. "It isn't the style which has changed," he says, "but through the theme of play we wanted to bring something more jovial. Products like the Montres Medor and Montres Kelly are part of that; there might well be fewer like that in the long term, but they corresponded with our aim for this collection to play with colours slightly differently, and to be less classic."
It is also a question of moving with the times, and changing tastes and desires, Delhotal adds, acknowledging that Hermès – like other brands – has made efforts to attract a younger generation of consumers.
"I look at my children today," he says, "and they have different interests than we did at their age. That is reflected in products that cater to them.
Likewise, while Hermès focused for a long time on watches for women, recently the brand has sought to bring "a much more masculine touch", including adding mechanical movements. Emblematic products have included Le Temps Suspendu and Quantième Perpétuel, says Delhotal, keen to point out that – now the brand's men's collection has been "well nourished" – Hermès is once again working on its women's range in earnest.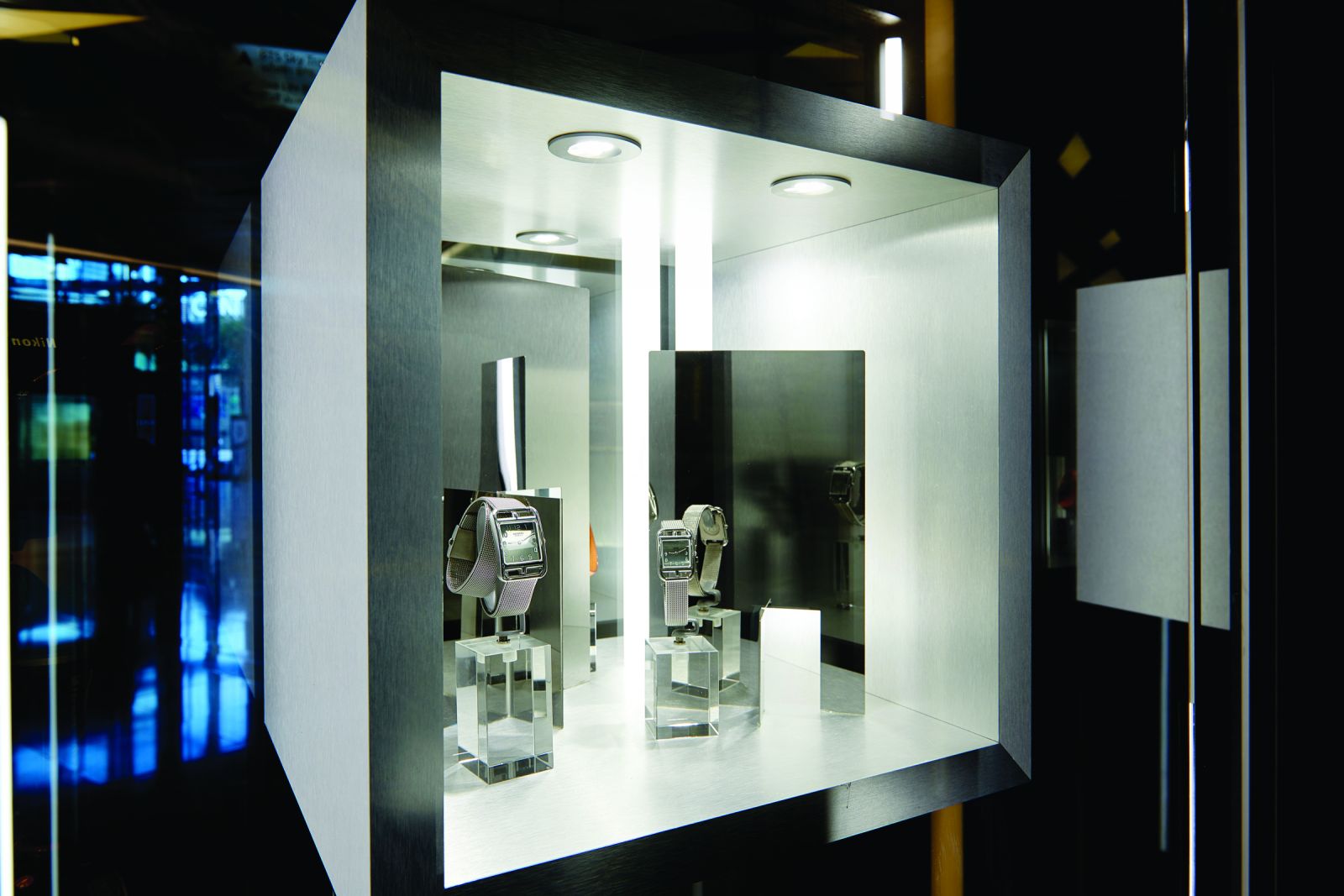 Throwback to a Less Complicated Time
As for the future of watch-making as an art, Delhotal is conscious that "trends go very fast", and he counsels that "brands must adapt to these trends without becoming slaves to them". There is an "indispensable balance" to be achieved between preserving the craft's traditional know-how and embracing new technologies, he says, but recognizes it as an opportunity for "cohabitation" between the two rather than an explicit danger
"Take the Apple Watch," he proffers. "On the one hand, it is a watch that can provide all kinds of information, and on the other it is a piece of jewellery that takes us back to an era less concerned with the notion of time and more enamoured with beautiful things. Traditional objets bring us sensations very different from the practicality of high-technology products – but having only one or the other would be catastrophic; we must keep the balance."
Valuing traditional design doesn't mean harking back to the past, though. "Recent vintage comeback trends are not my personal preference," says Delhotal. "What has been done in the past has already been done, and returning to it is pointless. What is important is marrying stylistic and technical creativity."
As if to emphasize the need to move forward, he credits the progressiveness of the much-talked-about Carrée watch with characterizing Hermès' desire "to do the opposite of others"
"There are few models with that square-ish shape, because it is not easy to produce," he says. "We wanted to make a different kind of watch, one with true personality. That entailed risks, but taking risks is part of the creative process."
And what does time mean to someone whose career and life passion are centred on it?
"Time is a luxury that we cannot control. We no longer take the time to enjoy things – we always say we don't have time, so I think we need to take a step back and put people at the centre of our lives again. We must understand that time is precious, it passes quickly, and we should enjoy it."