Hotel and property development leader Dusit International has unveiled its new ASAI Hotels brand, a chain of properties intended to target curious millennial and 'millennial-minded' travellers in a market that the World Trade Organisation predicts will make up 30% of all international trips by 2020.
ASAI Hotels is set to officially open its doors in the first quarter of 2019, with the first hotel inside northern Bangkok's world-famous Chatuchak Market, while a second, more business-traveller-oriented Bangkok location will follow on stylish Sathorn Soi 12. Entry-level rooms are expected to start at around 1,500 baht per night at the Chatuchak property, and from approximately 1,800 baht per night in Sathorn. Of the four remaining confirmed sites for the launch phase, three will be in the Philippines' Cebu province – in Lahug, Mactan, and Oslob – and one will be in the historic Yankin township of Yangon, Myanmar.
The destinations selected for the brand's initial rollout – as well as an additional 10 owned, joint-venture and third-party-managed properties that ASAI hopes to secure by the end of 2018 across Southeast Asia and Japan, where Tokyo and Osaka have been touted as priority markets – are indicative of ASAI's focus on emerging gateway destinations, said Managing Director Siradej Donavanik at a press conference held at Charoenkrung's new Warehouse 30 mixed-use venue in early April. Dusit International Group CEO Suphajee Suthumpun stressed the potential of the Japanese market, noting that while its annual international arrival figures are dwarfed by those of Thailand, it sees a far greater number of trips undertaken by domestic tourists.
The launch phase of ASAI – which in Thai (อาศัย) means 'to live' or 'to rely on' – will see more than 1,000 hotel rooms put onto the market. Meanwhile, the company has indicated that 'Australia, Europe and Central America are also on the radar for potential projects', and Siradej touted Koh Samui as a possible future location in Thailand.
In a move that reflects the rise of the 'sharing economy', the overarching goal of the new venture is to create contemporary hotels that reflect the changing preferences of modern millennial travellers – generally regarded as being those born between 1982 and 2004 – as well as those who technically fall outside of this age range but have nevertheless adopted a similar travel style.
'Each hotel will feature compact rooms whose contemporary design will emphasise key features like superior-quality beds and high-pressure rain showers', said the new company in a statement released to mark its launch. Other in-room amenities at ASAI Hotels will include 42-inch smart TVs, downsized, laptop-friendly work desks, and free fast Wi-Fi internet access.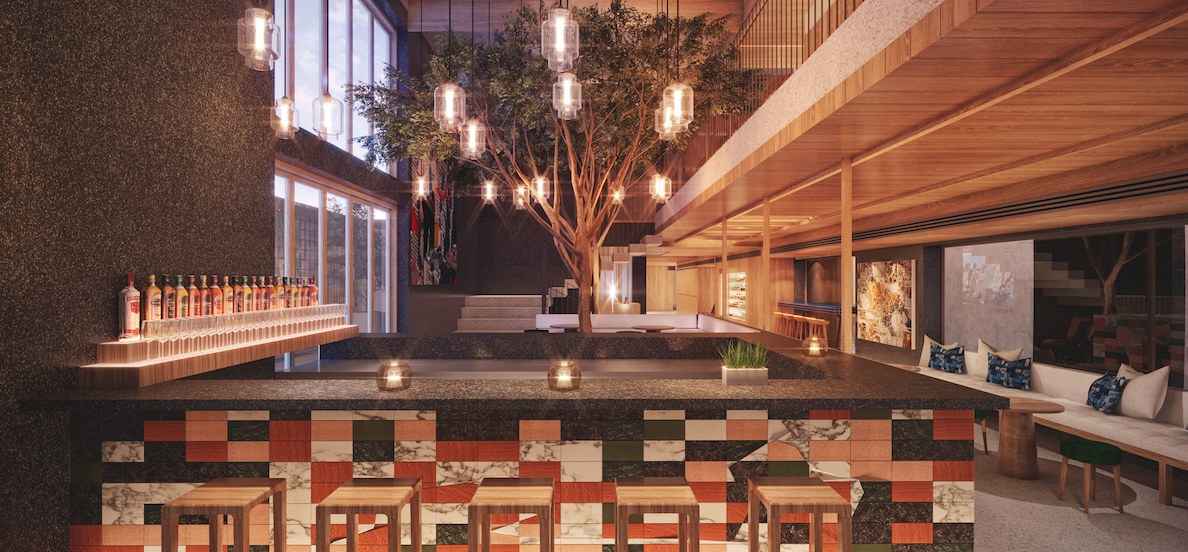 Adapting to a more modern way of travelling means stripping out antiquated and redundant features as much as it does upgrading and prioritising others. "For example, millennial travellers don't tend to use the full-size wardrobes you see in conventional hotels", said Siradej, "so our rooms won't have them, but instead there will be pop-up clothing racks, and dedicated spaces to store bags."
Rooms will also become markedly smaller than those in conventional full-service hotels – entry-level options, which Siradej said were 'inspired by cruise ship compartments', are expected to come in at just 15 square metres in size – with the focus shifted instead to versatile mixed-use communal eat-work-play spaces. These are intended to attract locals as well as hotel guests, while reflecting the rise of so-called 'bleisure' travel and 'the move from work-life balance to work-life blur'. The company claims that 83% of business travellers now partake in the 'bleisure' phenomenon, tacking a few days of leisure travel on to the beginning or end of a work trip.
To make way for these new lifestyle venues, ASAI intends to abandon the traditionally large hotel lobby, instead making use of self-check-in kiosk technology and digital-concierge-style apps and guides to connect guests to 'authentic local experiences' and 'lesser-known but Instagram-worthy attractions' in the vicinity of the hotel.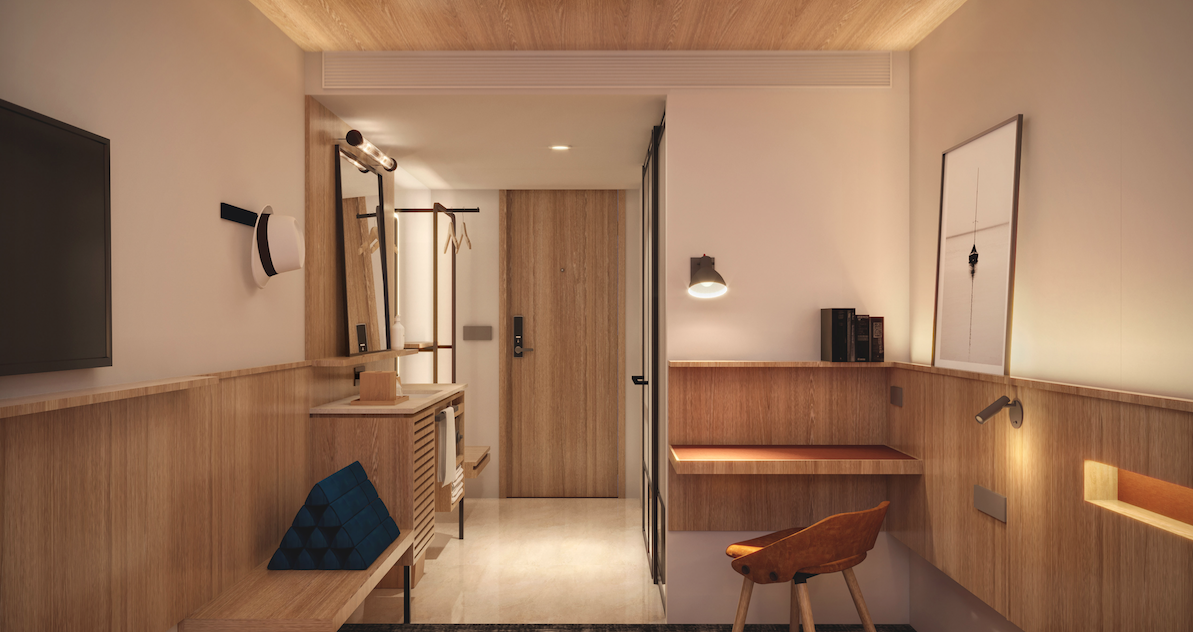 "Our staff will be ambassadors, not just for the hotel but for their neighbourhoods", said Siradej. "If asked for a dinner recommendation, they won't just suggest the in-house restaurant by default, but will use their knowledge of the area to suggest a local eatery that really gives our guests a unique experience and allows them to connect with the destination." Staff will have a 'millennial mindset' even if they are not themselves millennials, he said, while the company's launch announcement adds that employees 'will be hired for personality as much as experience, and they will be very much the face of the brand'.
When they launch, ASAI's properties will become the most affordable in the Dusit International collection, which was founded 70 years ago with Charoenkrung Road's Princess hotel and now comprises a portfolio of 27 properties worldwide. But despite acknowledging the obvious savings and increased profitability to be had from smaller rooms and leaner back-of-house operations – each hotel is expected to have a slimmed-down staff of around 15, while making potentially controversial increased use of outsourcing for support operations – ASAI is keen not to be seen as a low-cost brand.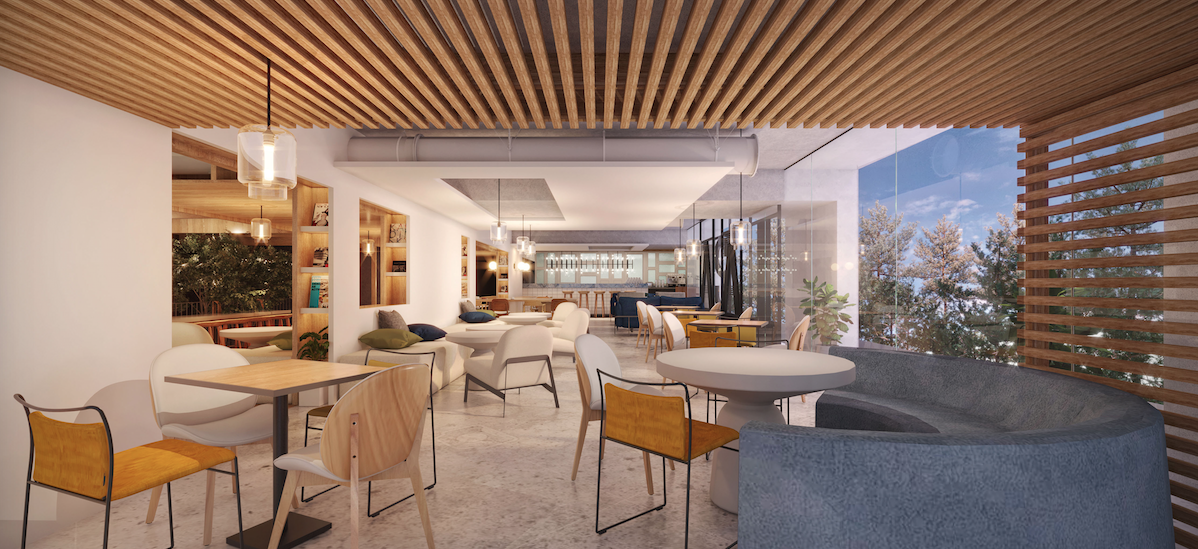 "ASAI is not budget travel – this is an affordable lifestyle brand offering something new, different, and bespoke", said Siradej. "Millennial travellers appreciate a combination of quality and value, and are often happy to pay a little more for better quality", he claimed, drawing parallels with the so-called 'flashpacker' segment of travellers. He cited inspiration and potential competition from the likes of CitizenM, Mama Shelter, Motel One, and AccorHotels' Jo & Joe, none of which has yet entered the Southeast Asian marketplace.
Suphajee added that the new brand is 'intended to target not the budget segment but the lifestyle segment'. She stressed that products used in developing the interiors of ASAI properties, for example, would be of a similar quality to those at Dusit Internationals' flagship five-star full-service hotels, rather than cheaper alternatives. In-house architect Natapa Sriyuksiri suggested this is connected to the brand's commitment to sustainability, and that hotels would feature high-quality, long-lasting products rather than lower-cost options with a shorter lifespan. "ASAI is about translating the gracious hospitality mindset of Dusit International into affordable luxury, by incorporating thoughtful essentials into all of our new hotels", she said.
"That also means that no two of our hotels will have the same character", added Natapa. "For example, the Chatuchak hotel will feature handcrafted-style interiors that reflect the identity of its location within the famous market, while our Sathorn location will be slightly more business-targeted."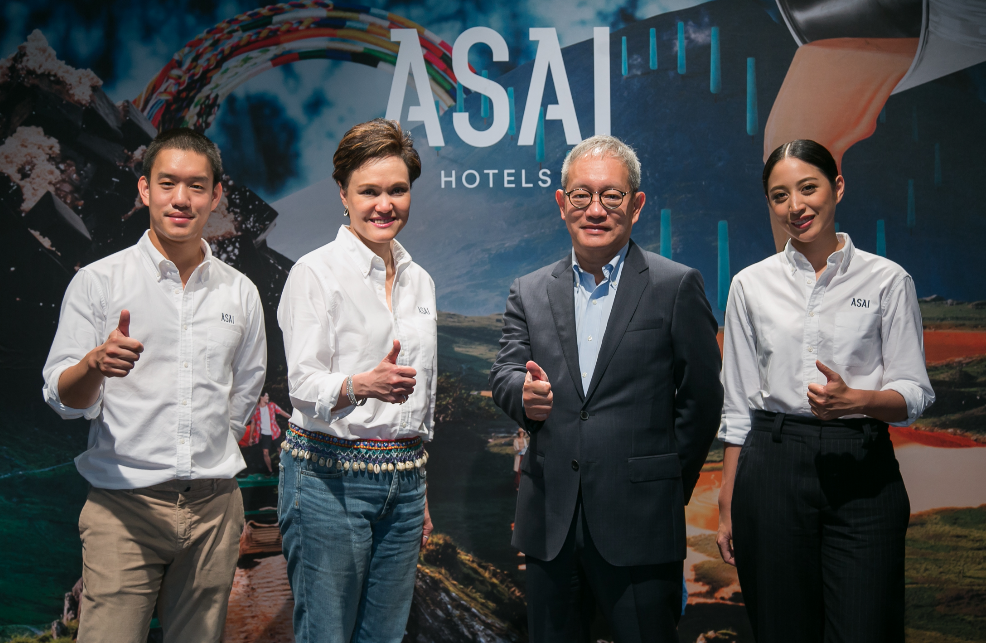 Speaking more generally of the Chatuchak property, Suphajee hinted at seemingly ambitious tailored developments like enabling guests to charge purchases from market vendors to their hotel bill and then settle up at checkout. She also suggested guests would be able to pay for accommodation using online-banking-enabled QR codes and emerging payment methods such as WeChat Pay, developed by the social messaging app most renowned for its popularity in the exploding Chinese sector.
Of the Sathorn hotel, Siradej added: "At the same time, from a leisure perspective, the property will provide easy connections to Sathorn Soi 10 and the Silom area, as well as benefiting from the existing vibe of Sathorn Soi 12's own popular restaurants and bars."
"The introduction of ASAI Hotels will add an innovative new revenue stream to our company that complements our traditional hospitality offerings and actively responds to the needs and desires of millennial-minded travellers", said Suphajee. "ASAI is perfectly positioned to meet these needs, and we look forward to making the brand a huge success."