It's been a long time coming, but Thailand will finally have its own art biennale. The Thailand Biennale Krabi 2018, running from November 2 through February next year, will welcome local and international artists from various disciplines from 26 countries around the world as they create site-specific art pieces in various locations around Krabi, to promote both art and awareness of environmental preservation.
"The art biennale is an art festival concept that originated in Venice, Italy, more than a century ago," Culture Minister Veera Rojpojanarat told Elite+ in an exclusive interview prior to the festival launch. "HM King Rama V went to the Venice Biennale twice. And since 2003, Thailand has been a regular participant in the Venice Biennale, where the Ministry of Culture sends both aspiring and established artists from Thailand to showcase their works.
"In the art world, Venice is one of the most revered venues for art through the globally renowned biennale. Artists around the world wish to have a chance to participate and showcase their creations at this six-month art gathering. The long festival period gives artists more time to get exposure from art lovers from all over the world and visitors have more chance to enjoy the festival. The festival has a great impact on Venice, which is already one of the world's most popular tourist destinations. Festivals such as these generate income and a good image for a country.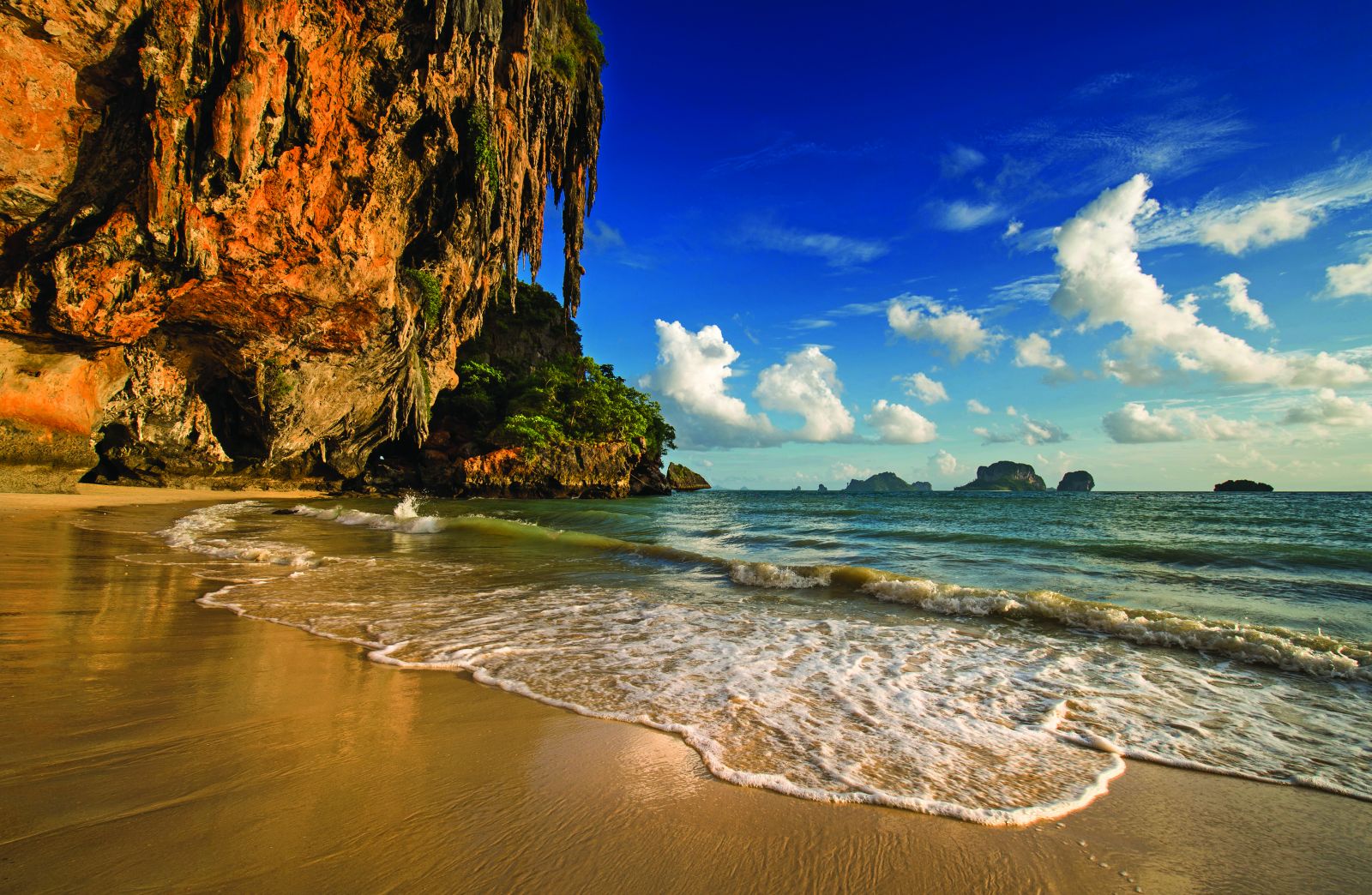 "After participating in the Venice Biennale about eight times, it got us thinking: we have all the facilities and the potential to host a grand-scale art festival, so why don't we? Thailand has great cultural assets and we have a big pool of artists that consistently create world-class artworks. Thailand, through the Office of the National Culture Commission, has recognized many artistic talents and bestowed them with National Artist status since 1985. Many of the awardees are widely recognized not only regionally but globally. You can see that art is something quite significant and endorsed in Thailand."
According to the culture minister, the idea to have the biennale came to fruition three years ago, and the ministry along with the Thai government and a string of private companies have worked tirelessly to launch "Thailand's art city needs to have three features: artistic potential and resources, especially in traditional art, ... a sufficient number of recognized artists to supply a variety of artworks ... and the capacity and facilities to host festivals and events" Thailand's inaugural biennale. And to pave the way for a long-term plan to substantially promote art, culture and tourism, the ministry announced Thailand's first three "art cities", namely Chiang Rai, Nakhon Ratchasima and Krabi, to play host to the next three Thailand Biennale, starting from Krabi this year.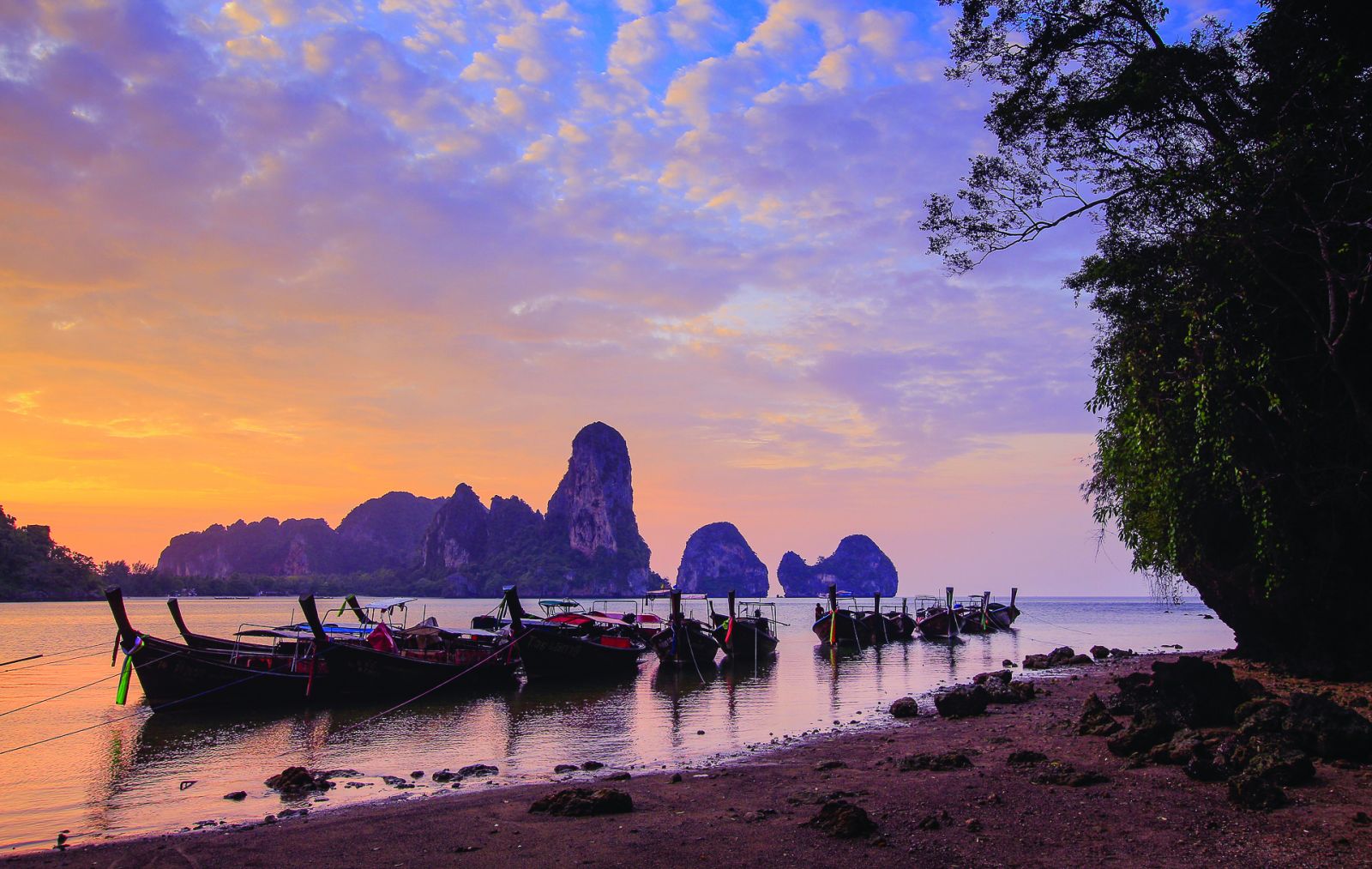 "It's important to recognize each city for its unique cultural features," Veera stressed. "Phuket became the first city in Asia to be awarded a City of Gastronomy certificate by UNESCO, and we wish to endorse other cities in other regards. Thailand's art city needs to have three features. One is artistic potential and resources, especially in traditional art, and secondly, a sufficient number of recognized artists to supply a variety of artworks. Finally, the capacity and facilities to host festivals and events.
"Chiang Rai has very strong artist community, called Art Bridge, where art integrates with the local communities. A lot of people might not know that Nakhon Ratchasima has several private-run galleries that exhibit world-class art pieces – the kind of art that even the Ministry of Culture does not have. The art scene in Nakhon Ratchasima is thriving, with more than 10 smaller galleries in art schools and academic institutions. Krabi, our pick for the first Thailand Biennale due to its abundant natural resources, has the Andaman Art Museum, which opened just a few years ago and has become the biggest art space in southern Thailand."
Held under the theme "Edge of the Wonderland", with professor Jiang Jiehong as head curator, the picturesque landscape and stunning shoreline of Krabi will be adorned with 56 site-specific art installations from 50 local and international artists from 26 countries around the world, displayed outdoors in various locations throughout the city. Featured artists include award-wining Aki Inomato from Tokyo, multi-disciplinary artist AK Dolven from London, internationally renowned artist Aram Bartholl from Berlin and Italian Giuseppe Penone, renowned for his subtle presentation of art and nature.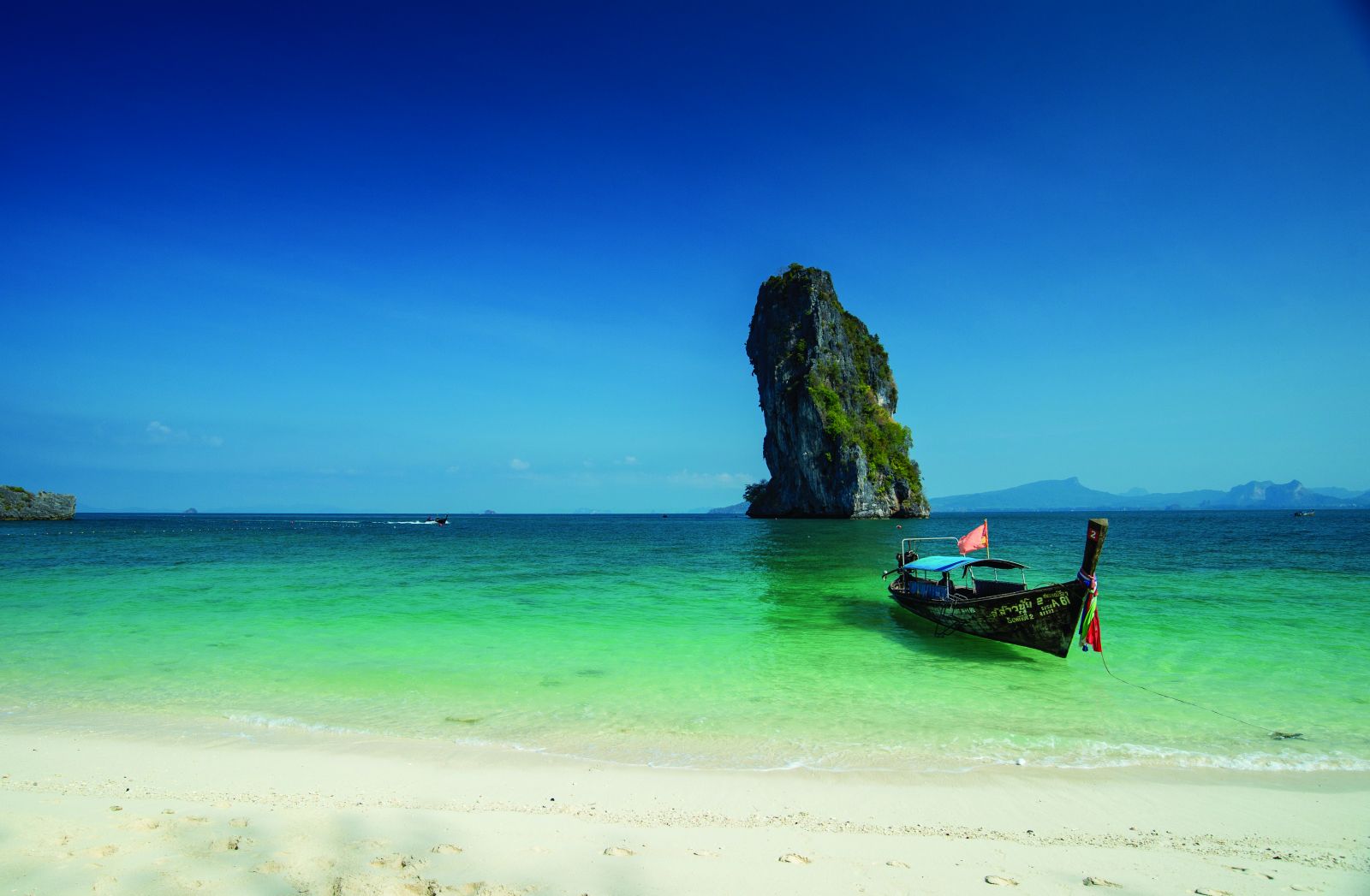 The four-month biennale will also feature a one-kilometre "art street" showcasing more artworks from art students and local artists, weekly workshops and the vibrant art vibe that pulses throughout the city, from Krabi International Airport to the city centre, all the way to the farthest edges of the stunning natural wonders
"I want to assure the public that the art installation will not disrupt, contaminate or destroy the natural surroundings of the exhibition sites," the culture minister said. "This edition of the Thailand Biennale not only supports and promotes art but will also create awareness of preserving nature. All the artworks are vetted for environmental friendliness, and many will captivate the audience with strong preservation messages. One that comes to mind is called Ghost Island, for which the artist uses abandoned fishing nets and garbage from the bottom of the sea to create a thought-provoking artwork. After four months, all the installations will be completely removed. However, there will still be permanent art pieces installed in several parts of the city to carry on the art vibe even after the biennale is over.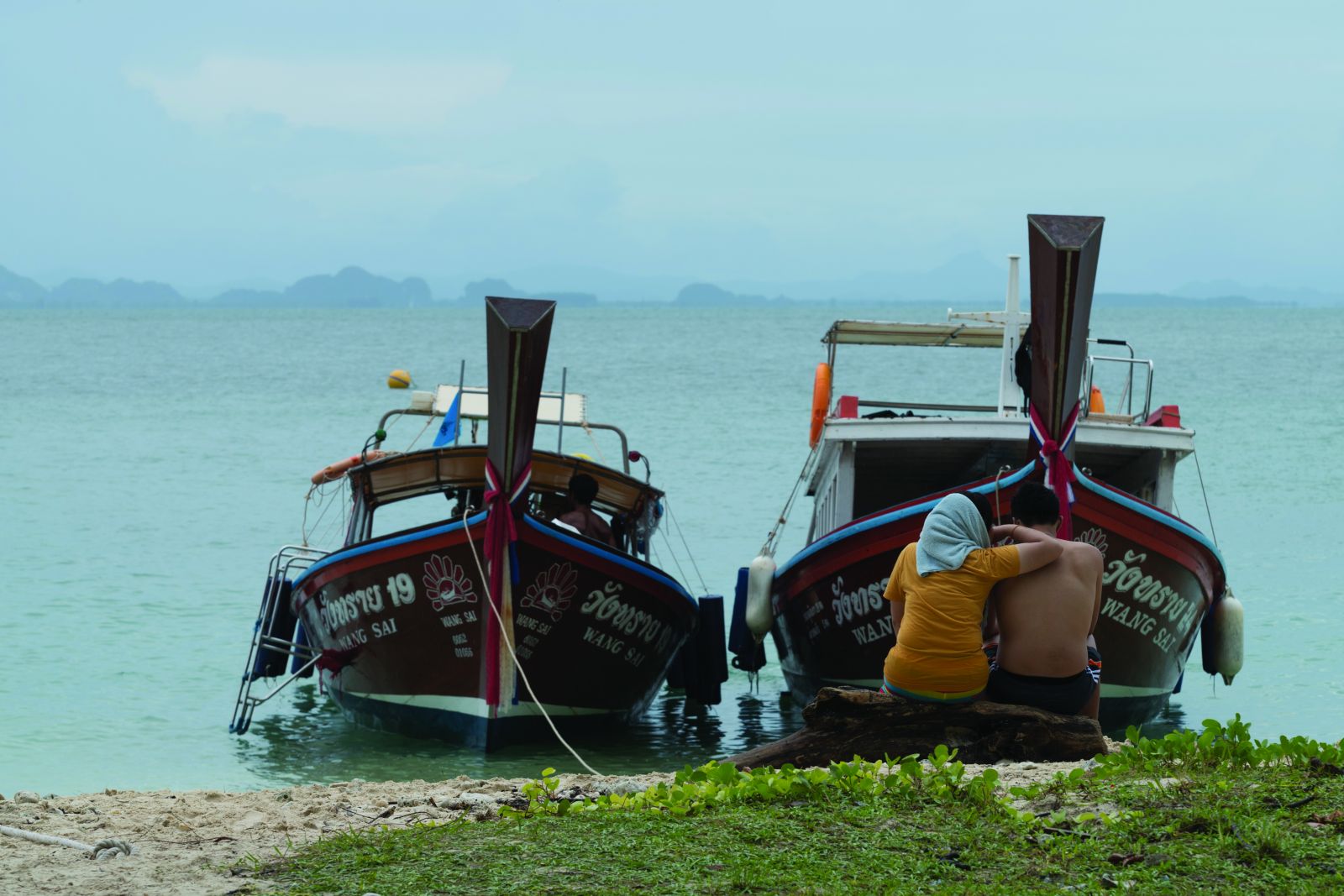 "The Thailand Biennale is not a festival conceptualized only for visitors and foreigners, but it's for everyone – Thais, artists, art students, local communities and so forth. The ministry wishes to instil a love for art among the Thai public and give them better access to a world-class art festival. We are also collaborating with art schools and universities and give teachers and students opportunities to showcase their works at this global-scale event."
Thailand Biennale Krabi 2018 is sure to invigorate and enhance the art scene not only in Krabi but throughout Thailand. Another positive is the tourism gain. "I'm sure that Krabi will not be the only city that benefits from the Thailand Biennale. Phuket, Phang Nga, Nakhon Si Thammarat and surrounding cities as well as Bangkok will also profit from it. The Thailand Biennale is probably the biggest synergy between many parties from both the public and the private sectors Thailand has ever seen and will enhance and enrich our country in every possible way."
Visit thailandbiennale.org.