Samui / 4 June 2019 - Recently, Bangkok Airways Public Company Limited led by Mrs. Chanthip Thongkanya, Vice President – Office of President(5th from Left) organized the "Bangkok Airways Samui Half Marathon", the second running program of the Bangkok Airways Boutique Series 2019 at Nathon Pier, Koh Samui, Surat Thani. LCDR. Worawit Techasupakura, Vice Minister For Tourism and Sports (4th from Left), Mr. Nithee Seeprae, Executive Director Southern Region of Tourism Authority of Thailand(5th from Right), Mr. Narop Tuaycharoen, Chairman of the Municipal Council of Koh Samui (3th from Left) and Urassaya Yaya Sperbund, Bangkok Airways' presenter also joined the event.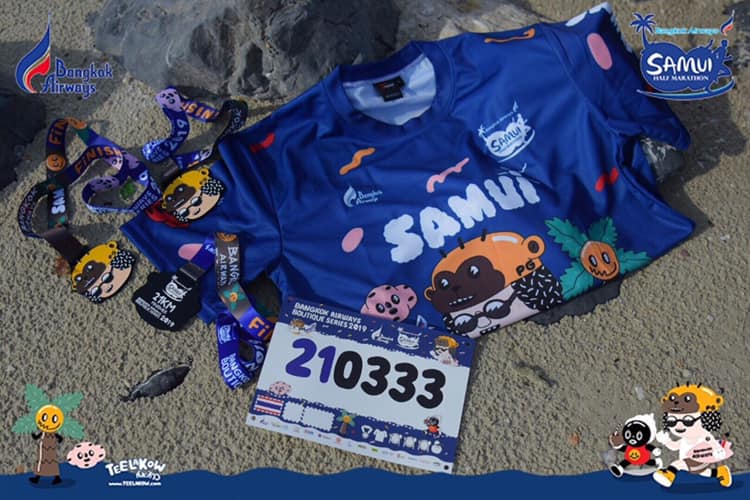 "Bangkok Airways Samui Half Marathon" was organized to promote Samui tourism and to ensure that participants recognize the importance of a healthy lifestyle. The event was divided into 3 categories, fun run of 5 kilometers, mini marathon of 10 kilometers and half marathon of 21 kilometers. All runners had an opportunity to enjoy beautiful beach scenery of Koh Samui and experience the unique lifestyle of the fisherman's village on the island with Bangkok Airways' signature boutique touch that features on running shirts, medals and trophies which were designed by stupidnoobmacc, the renowned Thai illustrator behind "BabyBoy" character using iconic symbols of Koh Samui to integrate into the design.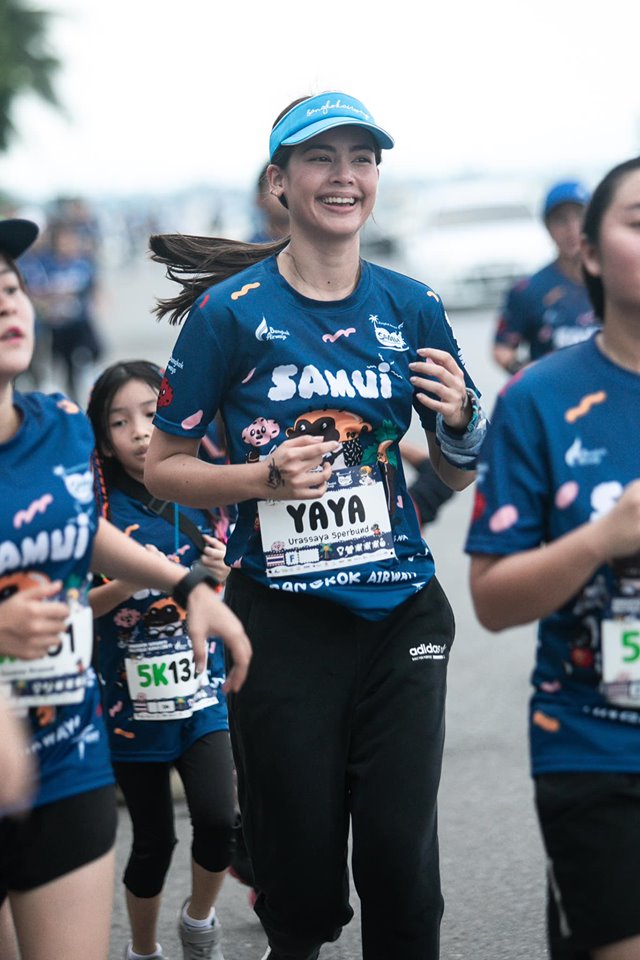 One of the highlights in this program is "Care the Bear: Change the Climate Change" which is a partnership project between Bangkok Airways and The Stock Exchange of Thailand. The campaign aims to reduce carbon emission from organizing events which Bangkok Airways put the initiative forward at Samui Half Marathon by involving 100 youth volunteers at the event to assist in waste segregation, reduce the use of plastic and foam and promote the re-use of event decorations.
Bangkok Airways Samui Half-Marathon is the second event out of six planned programs of the Bangkok Airways Boutique Series 2019. The remaining programs are the "Lampang Half Marathon" on 7 July 2019, "Phuket Half Marathon" on 4 August 2019, "Chiang Rai Marathon" on 15 September 2019 and "Lanna Half Marathon" on 3 November 2019.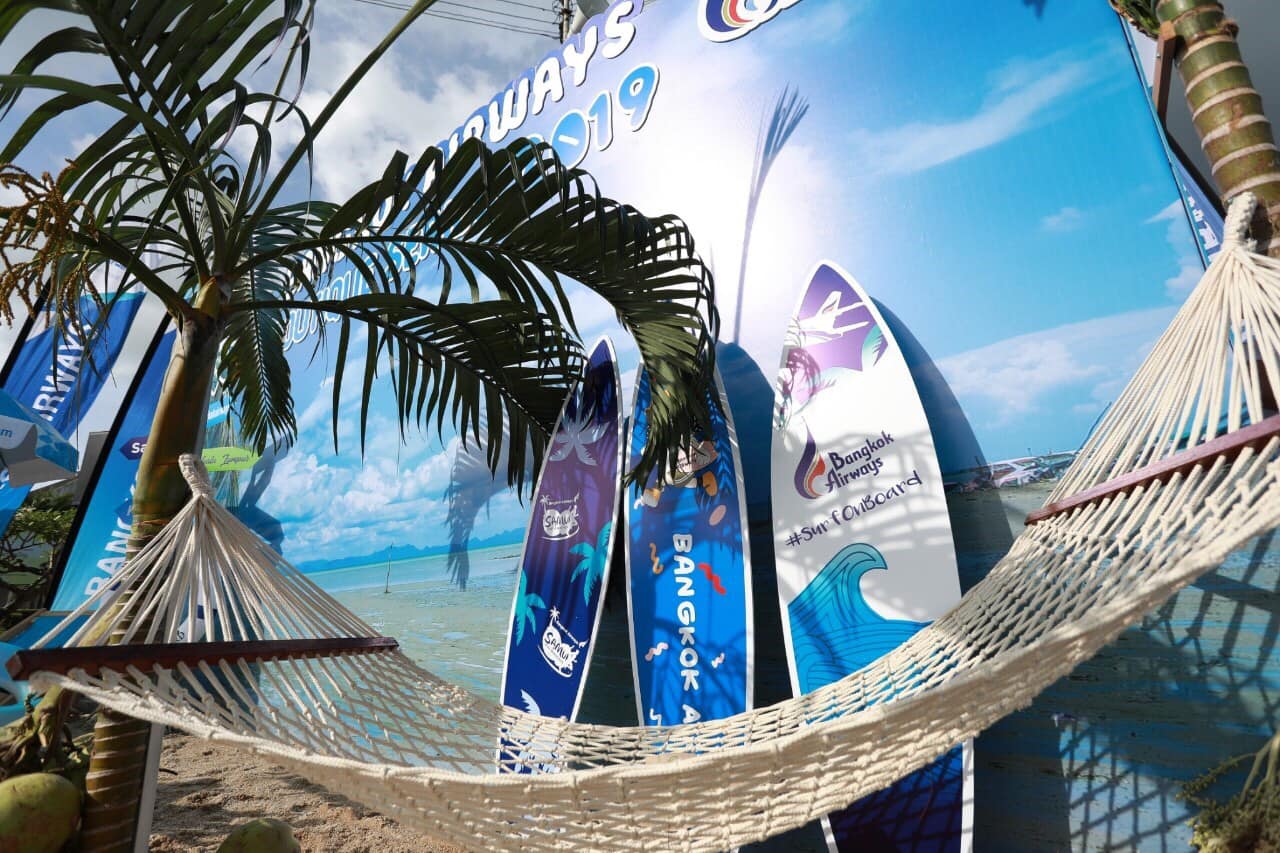 For more information, please visit www.facebook.com/BangkokAirways.Run or register to participate at www.bangkokairwaysrun.com