Thai Beverage PLC has recently been named Industry Leader of the World Beverage Market for the second consecutive year as well as a member of the Dow Jones Sustainability Index for the third consecutive year and the only Thai company in ASEAN to be listed in the DJSI Emerging Markets Indices.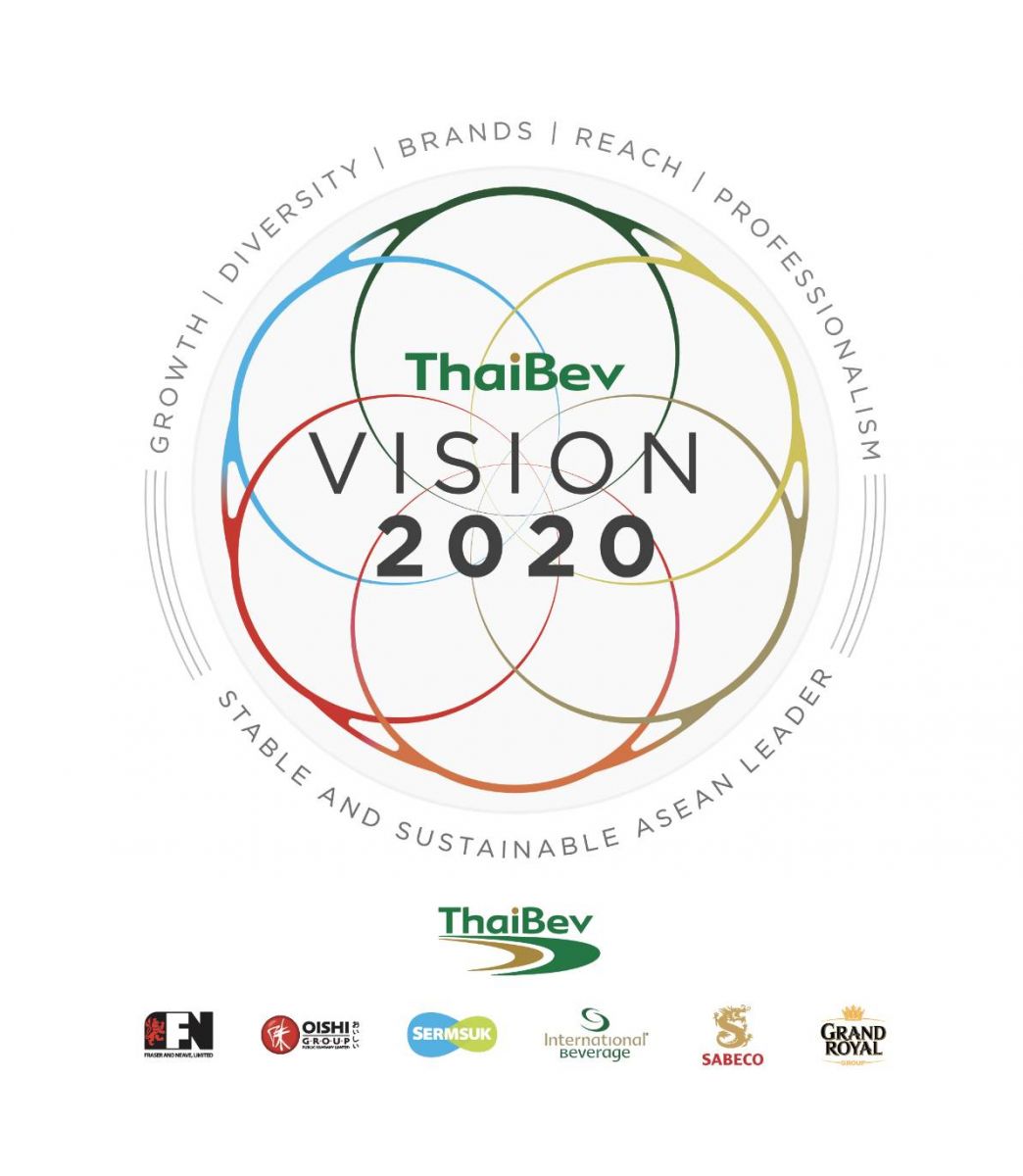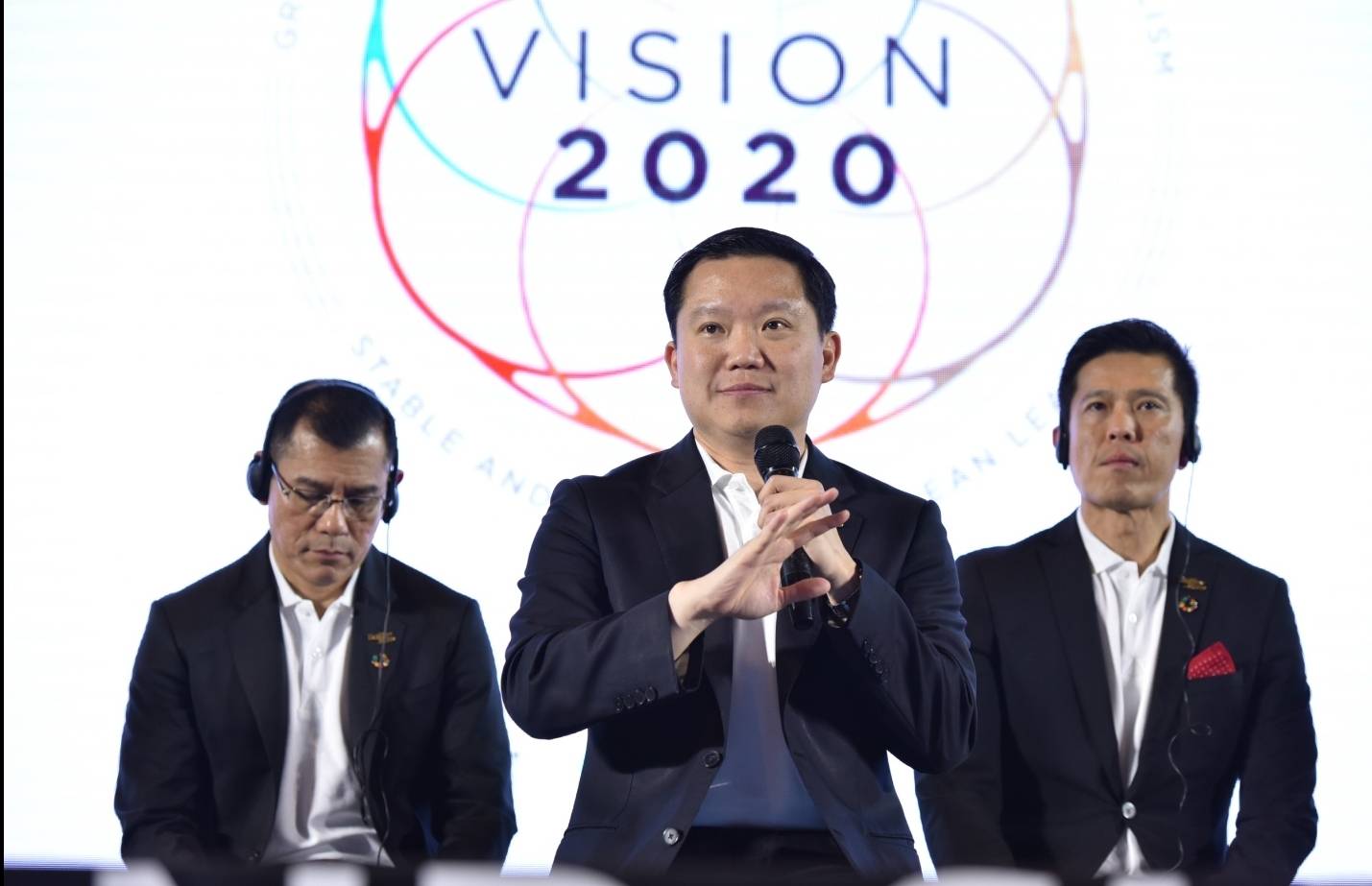 These achievements were announced at a press conference held at the Bangkok Marriot Marquis Queen's Park Hotel on 3 October 2019 by Thapana Siriwatnapakdee, CEO and president of Thai Beverage PLC, who was accompanied by a number of board members and executives of companies that comprise the Thai Beverage Group.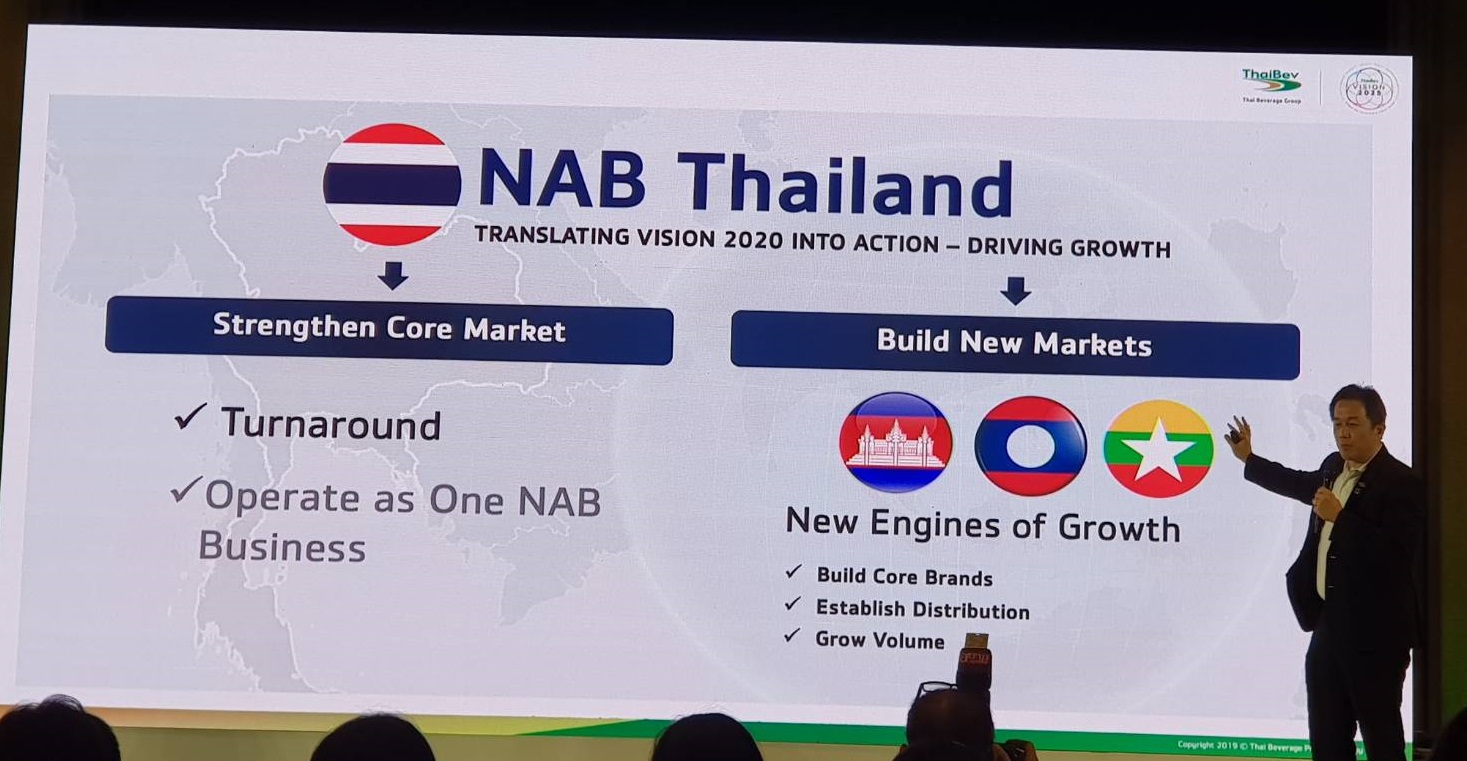 This success, Khun Thapana explained, is the result of Thai Bev's commitment to reaching its 2020 vision for sustainable development, which was announced in 2014 and was based on two three-year plans. 2014 to 2017 and 2017 – 2020, which set as the company's goal to become a stable and sustainable ASEAN beverage industry leader, which has been accomplished.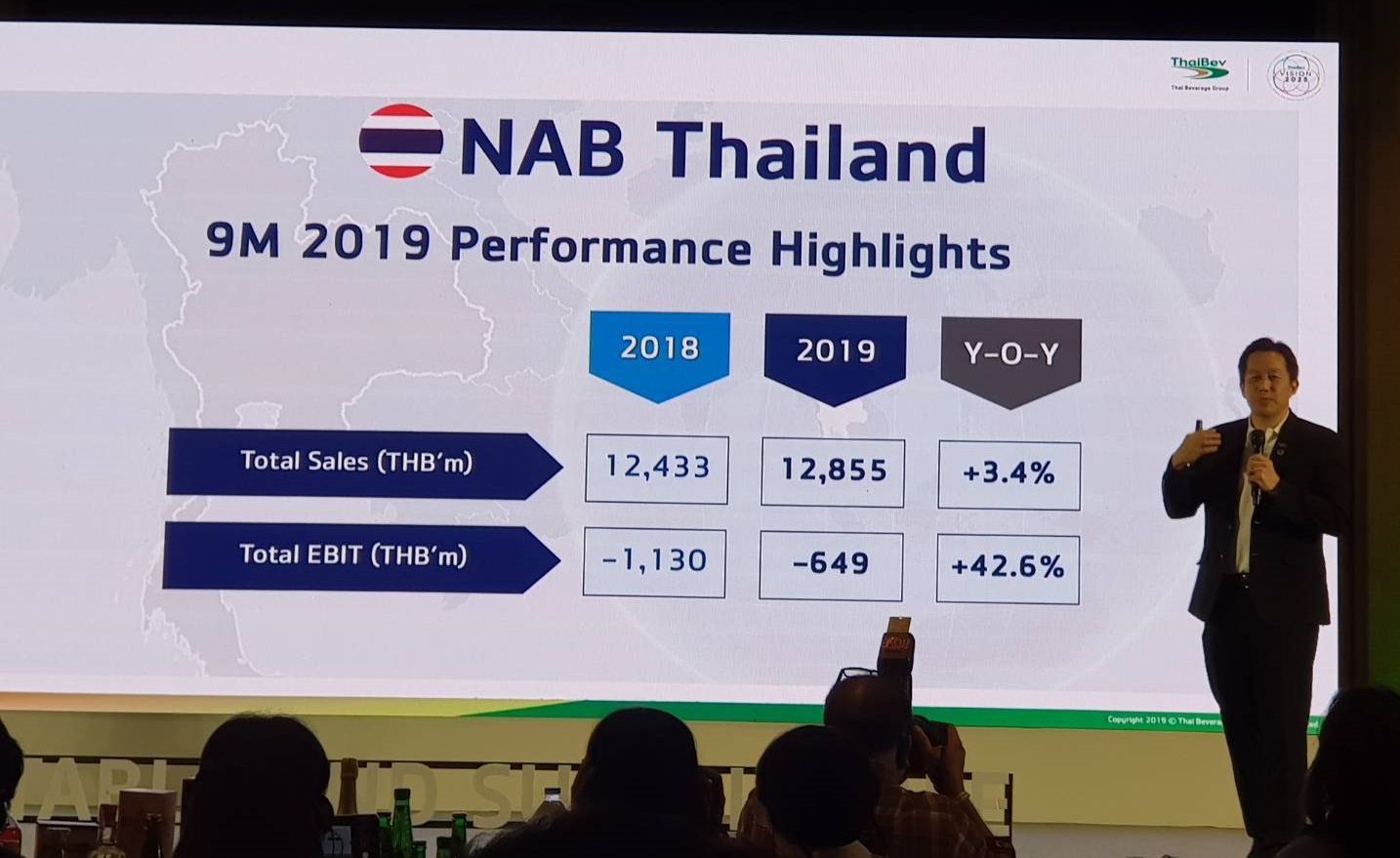 As of June 2019, the company had attained sales of 205,277 mil baht, an 18.2 percent increase over the previous year with Earnings Before Interest Tax Depreciation and Amortization (EBITDA) rising to 36,265 million baht, or 21.0 percent over the previous year and net profits increasing by 21,894 million baht, or 16.1 percent.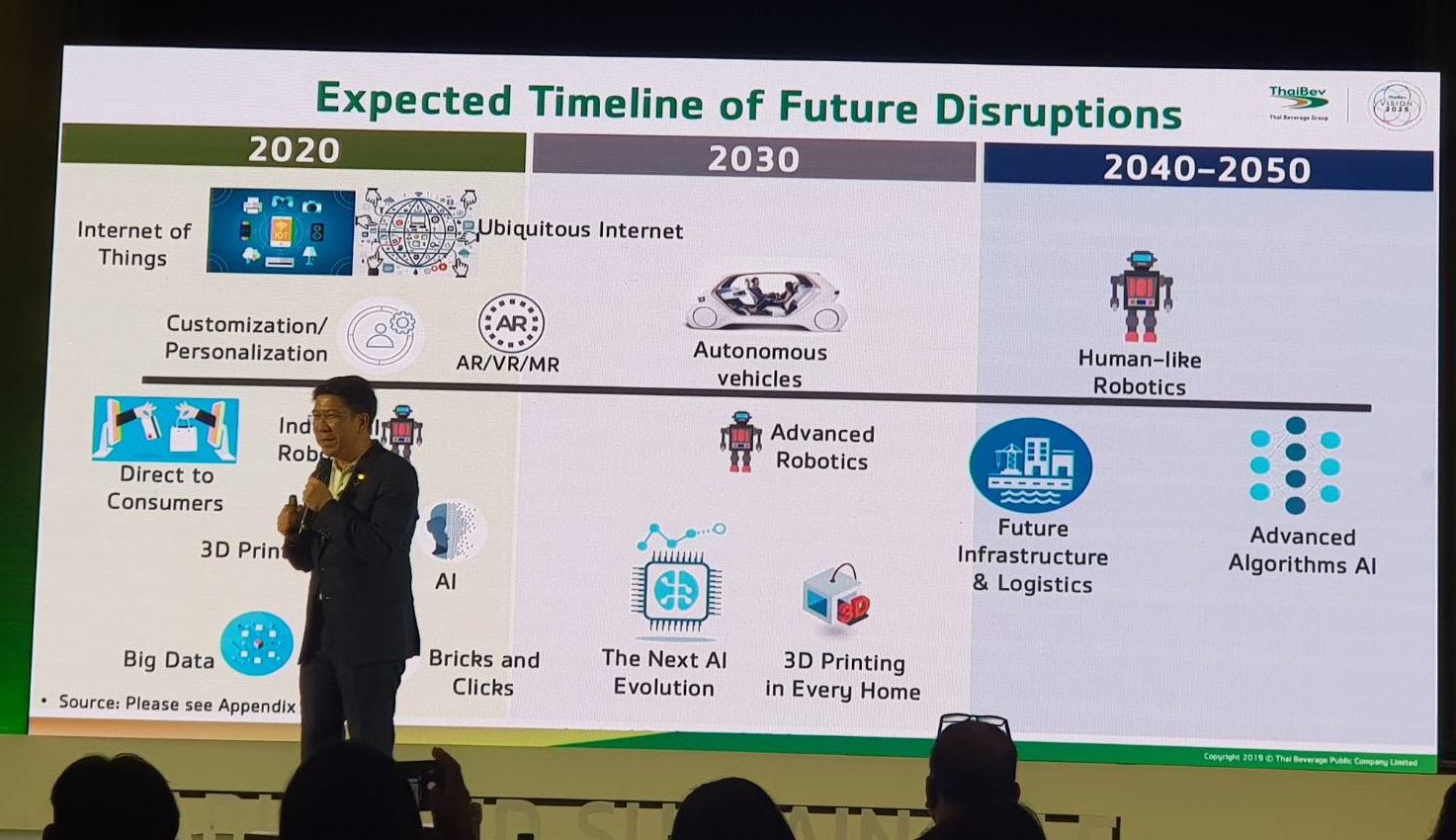 Khun Thapana then went on to announce the Thai Bev vision for 2025, again based on two three-year plans, 2020 to 2022 and 2023 to 2025, that focus on five key categories. These begin with Growth and Diversity, which mean improving the efficiency of production and operations and expanding product lines in both beverages and food. For the second three-year plan, Thai Beverage plans to concentrate on Brand and Reach, which means marketing and sales. The fifth area of focus will be Professionalism, which will include introducing an Individual Development Program (IDP) and Talent Management and Succession Plan programs to support and help ensure a bright future for the group's 60,000 employees.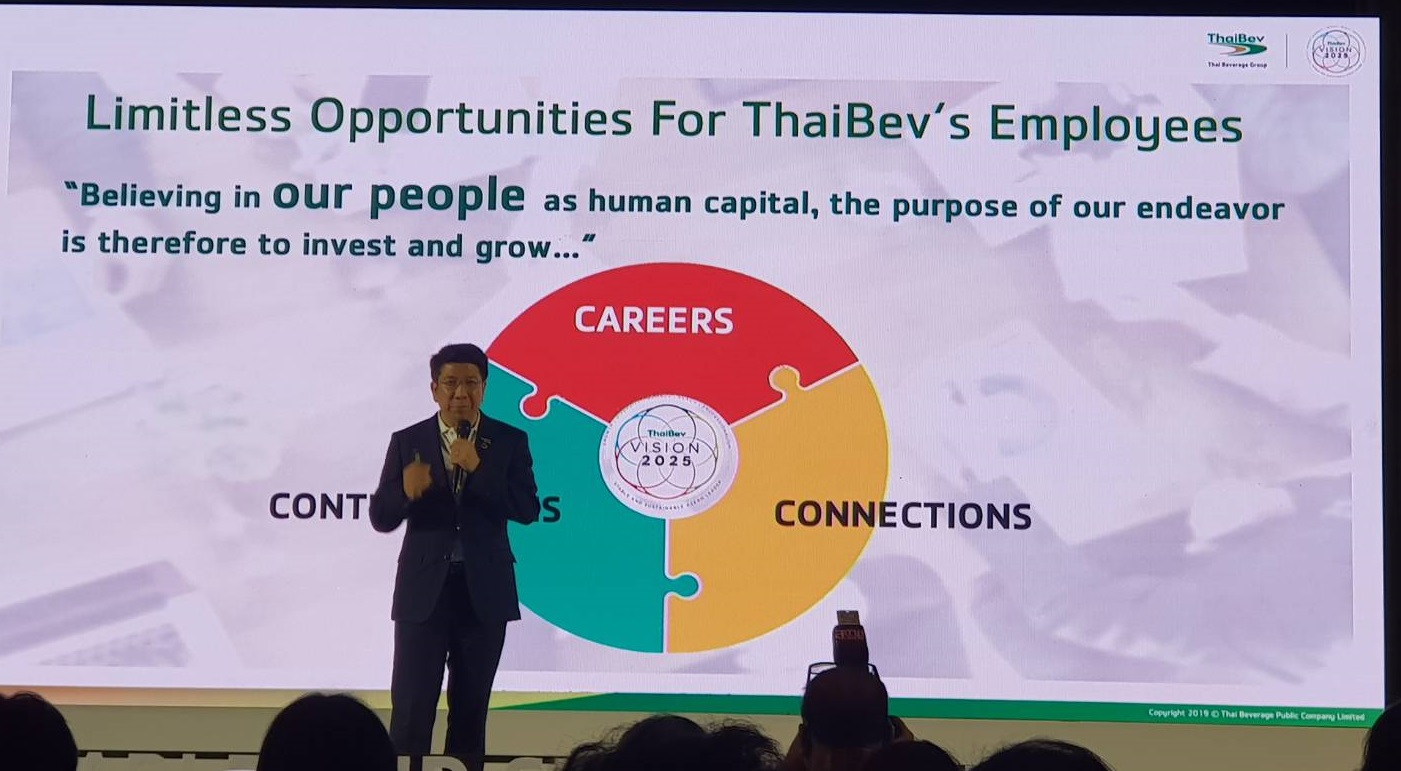 As the Digital Age affects businesses and society, Thai Bev knows it must adopt and adapt new technologies and business and operational practices. This is why Thai Beverage is developing IT Plans for from now to 2030, 2040 and 2050. Employees in their 20s now could be key personnel when they are fifty and everyone must be prepared. For example, forklifts that are driven now could be self-driving in the future, making it necessary to design and implement "upskill" and 'reskill" development programs.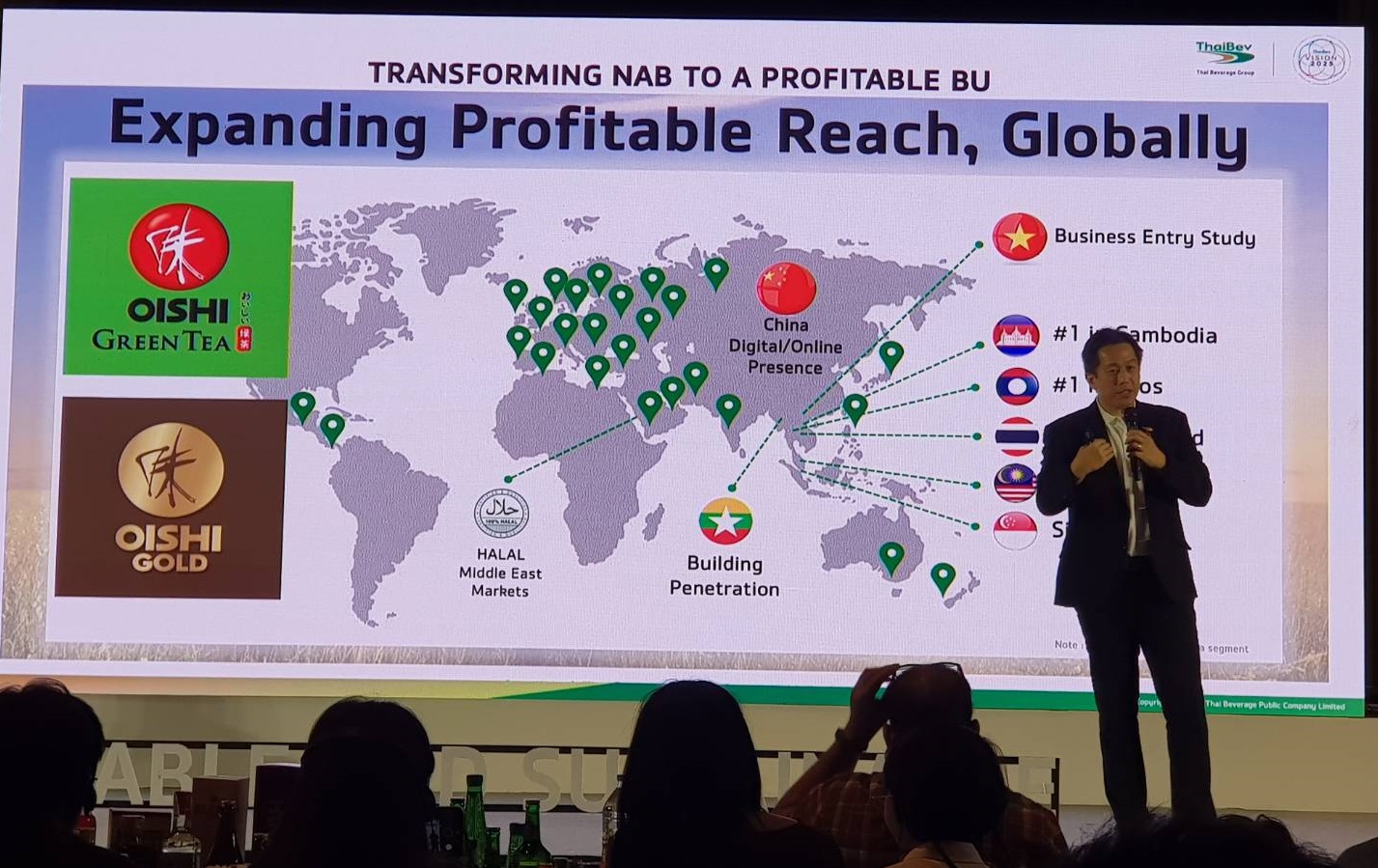 Opportunities await companies that are prepared. As Khun Thapana explained, ASEAN members, many of which boast GDP average growth of around 7 percent, will have a combined market of over 700 million consumers by 2025. The region could be attracting over 120 million tourists a year. ASEAN+6, the 10 member states plus China, Japan, South Korea, India, Australia and New Zealand, will account for over half the world's population. Then, there is China's Belt and Road Initiative linking the region, which will make it easier to develop very strong and effective logistical networks.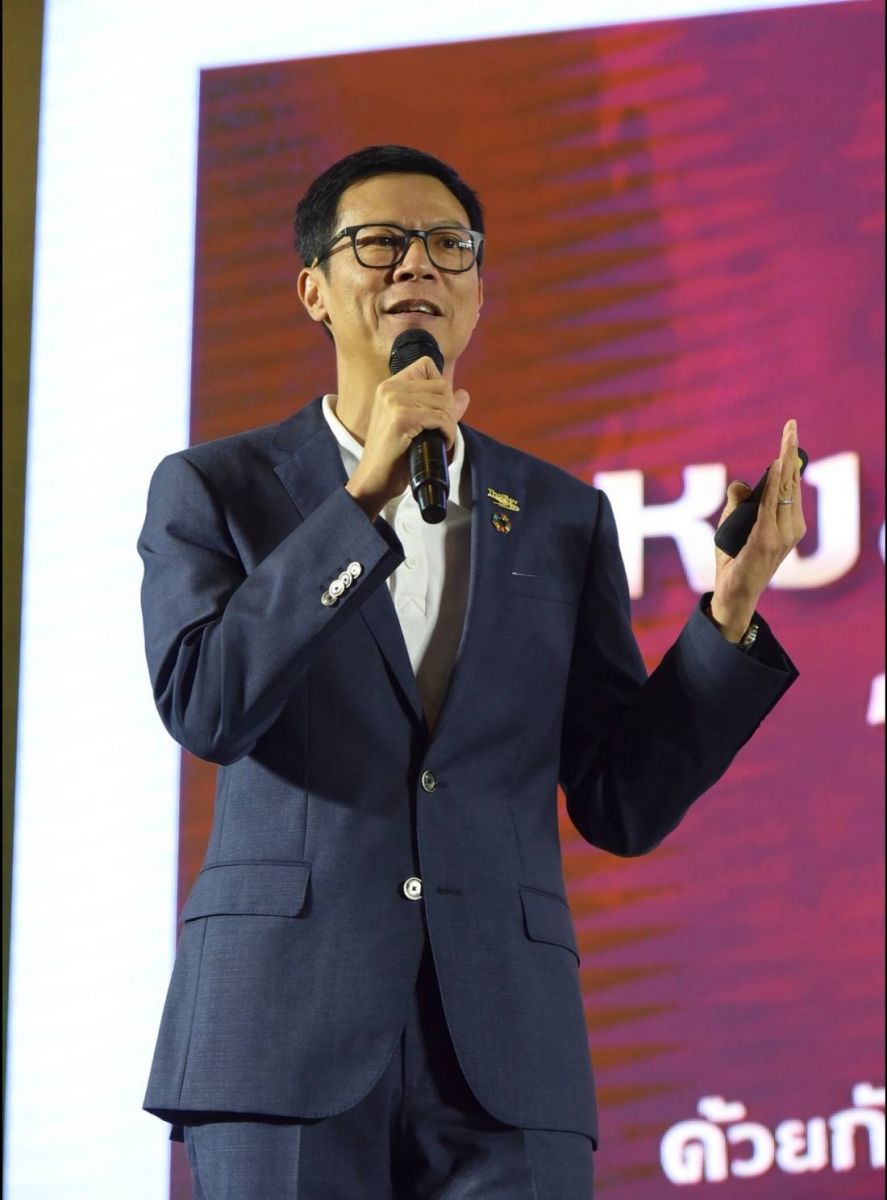 Prapakaorn Thongtheppairot, Thai Beverage PLC executive vice president and CEO of Spirit Products, next spoke about how the company has been expanding its product lines with the introduction of KULOV Red Blast RTD and KULOV Vodka in 700 ml bottles with plans to the widen the line next year to include KULOV Lemon Pop RTD. Meanwhile in Myanmar, the company sold as many as 10 million cases of Myanmar Grand Royal.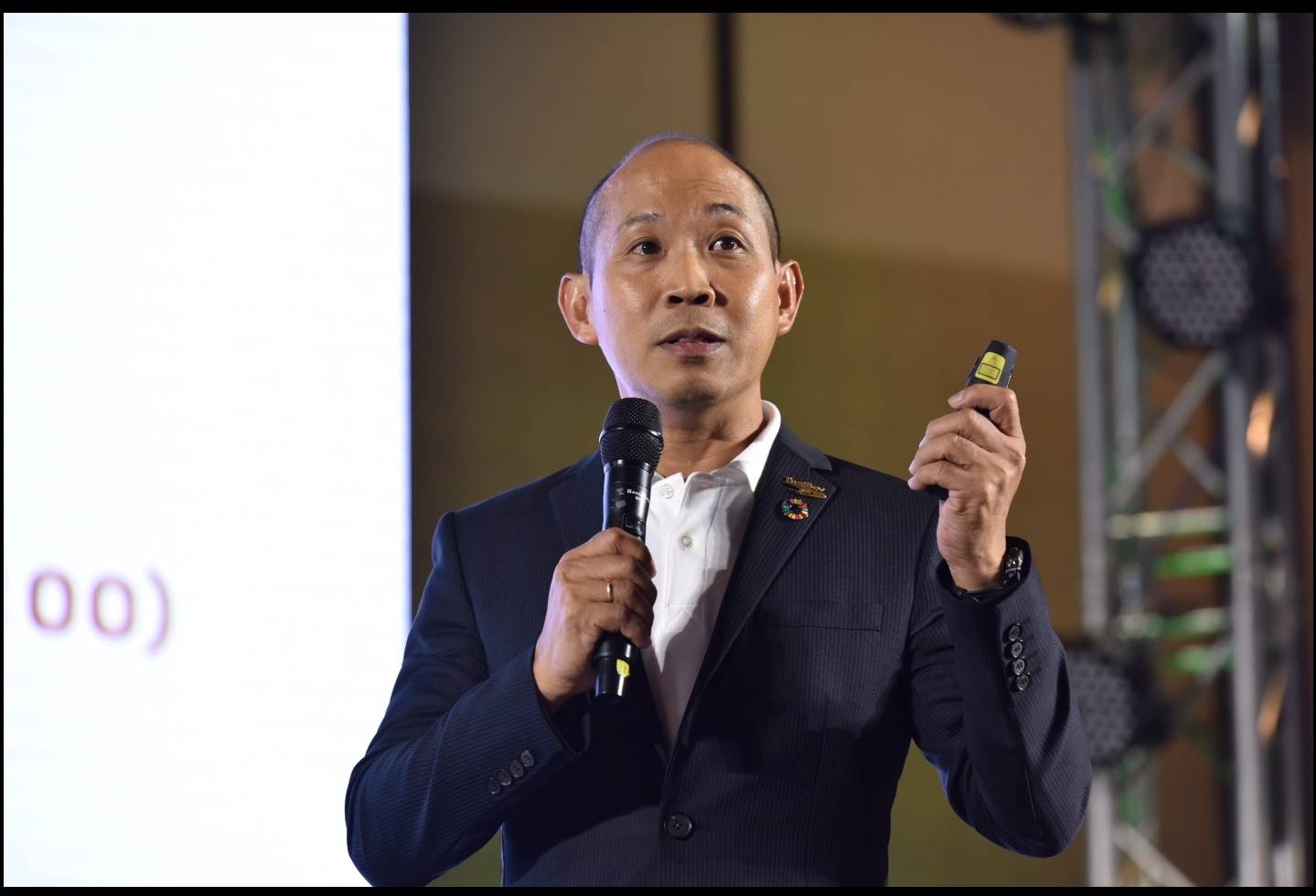 Kosit Suksingh, executive vice president, CEO for the Beer Business and Chief of Supply Chain Management, said that based on sales figures for 2019, Thai Bev will be the ASEAN as well as Thai beer market leader. Furthermore, beer sales continue to increase as Thai lifestyles continue to evolve. Furthermore according to the latest Initial Product Offering System (IPOS) survey, Beer Chang is the first beer brand considered by consumers in Thailand. The brand has also become the "Talk of the Town" with its investment of over 1,100 million baht to support the Thai National Football Team for a 10-year period, from 2016 to 2025. Meanwhile, while there will be special promotions to encourage Thai fans to cheer their national team with prizes such as free tickets to the next World Cup in Kuwait, Thai Bev will also be launching the Chang 25th Anniversary Cold Brew Lager, which will be filtered through a sub-zero filtration process to celebrate the brand's silver anniversary.