The sound and sight of babies and young children crying can be quite upsetting, which is often the case in a hospital's outpatient paediatrics clinic. Recognizing this problem, the Student Union of the Faculty of Medicine, Chulalongkorn University has been working to introduce some solutions.
While still a student, Tunchanok Chutumstid, or Mor Em, now an intern, approached an advisor to the faculty's Student Union, to propose a solution to this problem. She had heard about and then researched the concept of the Teddy Bear Hospital that had been introduced at other medical schools in Thailand, like Mahidol University's Sirirat Hospital and Naresuen University, as well as in India, Europe, Australia, the UK and the US.
So, in 2017, while still a sixth-year student, Mor Em enlisted Chula medical students and, under the supervision of faculty advisors, initiated two projects, the Teddy Bear Hospital and Growing Together. For this pilot year, the participants were orphans residing at the Thai Red Cross Children's Home, an orphanage founded for abandoned babies because of the concern felt by HRH Princess Maha Chakri Sirindhorn, executive vice-president of the Thai Red Cross Society.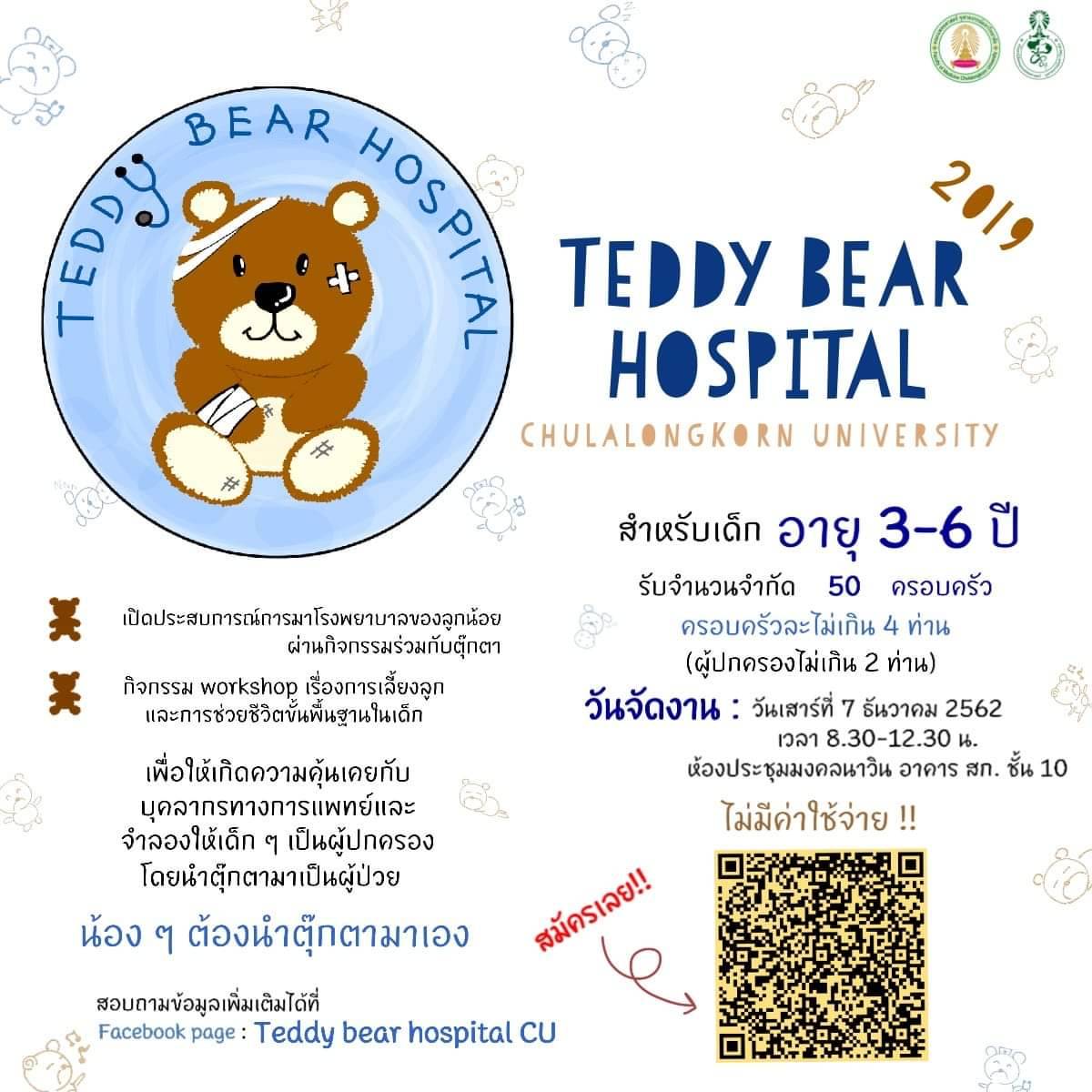 The next year, while the Growing Together project continued to provide medical student buddies for about 20 orphans, the Teddy Bear Hospital, under the leadership of sixth-year medical student Ms Pitchanun Obcheuythed turned its focus to the children and parents of the general population. Parents, mostly those who use Chulalongkorn Memorial Hospital for their healthcare services, could apply by visiting the Clinic Chula Kids Club Facebook Fanpage. 50 children aged between 3 to 6 years of age and their parents were then registered from the 90 families that applied.
Now, this year, the helm for the Teddy Bear Hospital project has been turned over to a new sixth-year medical student, Ms Ornjira Trithiphen, who is responsible for recruiting around 70 medical students from all years of study together with Chulalongkorn Memorial Hospital medical staff as well as the registration of the 50 children, again aged 3 to 6 years of age, and their parents.
The program attracts student volunteers not just interested in specialising in paediatrics but in the full range of disciplines as it provides valuable insight and training in bedside manner when treating young children.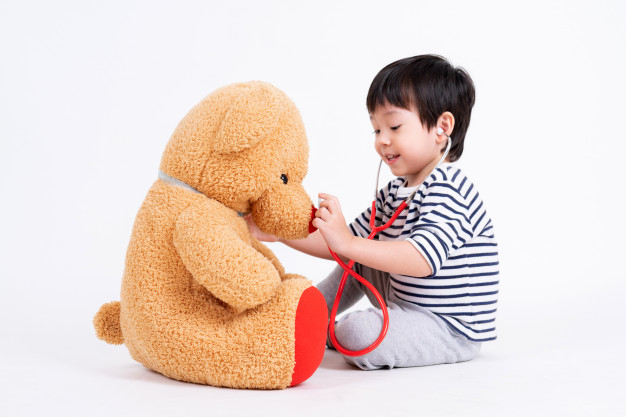 Different than the Growing Together Project that functions for nine months of the year, the Teddy Bear Hospital is held just one morning, which this year will be on Saturday, 7 December. Still, preparations take about two months, beginning in October, and following the one-day activity, the project will require another month to complete a detailed evaluation. The results are then applied to make improvements to the project.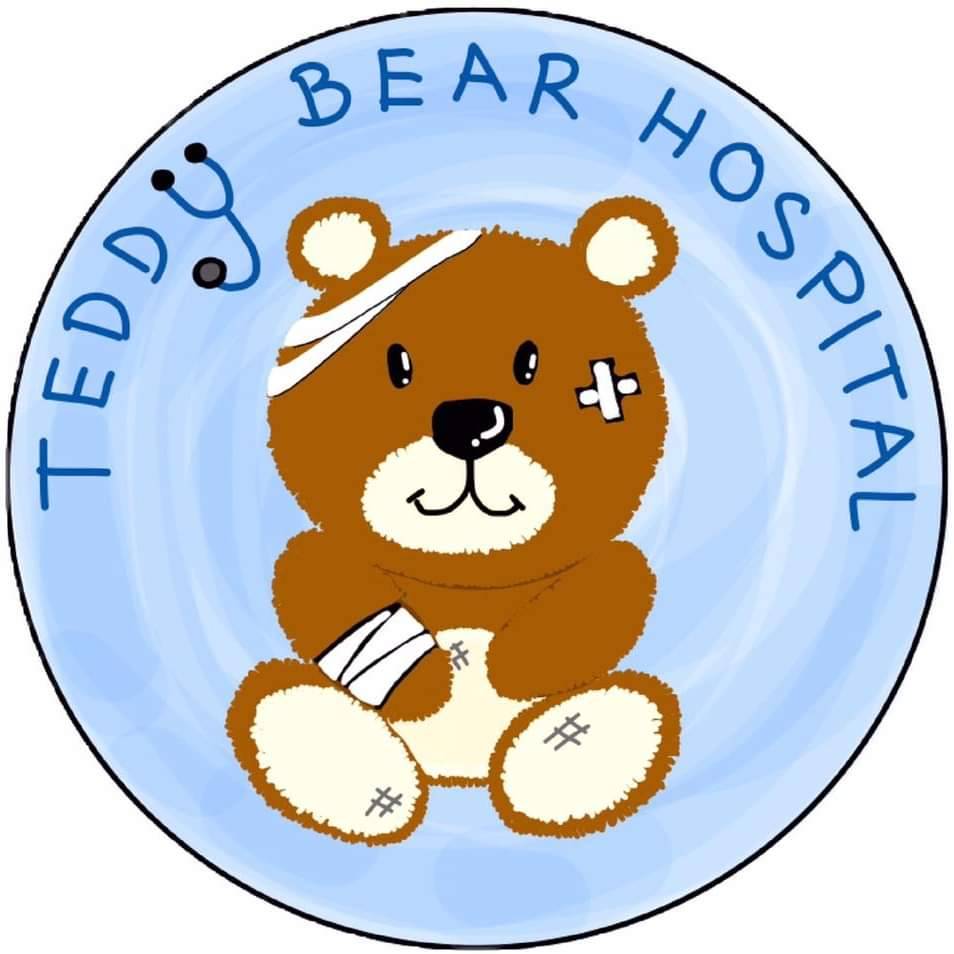 The Teddy Bear Hospital comprises two parallel programs. The first is a seminar for parents during which Chulalongkorn University Medical School faculty members discuss good preventative healthcare practices. The second is for the children who are taught and played with by the volunteer medical students and staff.
The morning kids club program has two goals. The first is to teach preventative healthcare and hygiene, for example, brushing teeth, washing hands and face and rinsing one's nose with salt water to remove bacteria and mucous to prevent and treat colds. The second goal is to reduce and remove any fear a child may feel when visiting a doctor or undergoing treatment, particularly when they have to have an injection, which can hurt, or need to take large capsules or pills that are difficult to swallow.
To overcome these fears, the children bring a teddy bear, doll or other stuffed animal and under the supervision of the medical students are taught through role play in which each child is a practitioner and their teddy bear their patient.
Through findings from the first two years of the program and research into similar projects, it has been found that 3- to 6-year-old children are old enough to follow instructions and learn through this experience. It has also been found that their attention can be maintained for no longer than the morning session.
Post-session evaluation includes contacting participating families and checking if what the children and parents learned has been remembered and whether they have seen any positive behavioural changes in themselves or their children.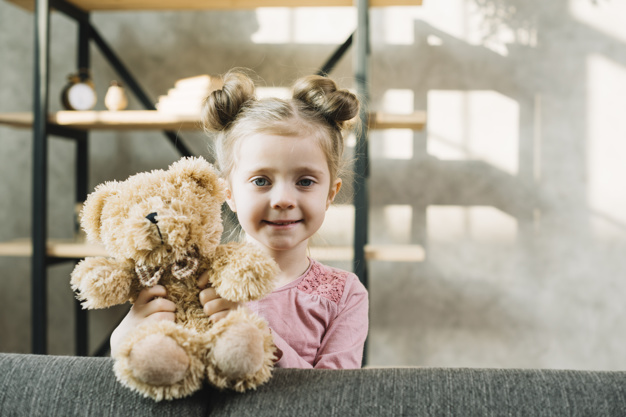 The Teddy Bear Hospital organized by the Student Union of the Faculty of Medicine, Chulalongkorn University, will be held from 8.30 to 12.30 pm on Saturday, 7 December 2019 in the Mongkolnavin Conference Room Sor-Kor Building, 10th Floor, King Chulalongkorn Memorial Hospital. For those interested in further details, visit Facebook @clinicchulakidsclub where you can also learn about other programs being offered.
This is one more project Chulalongkorn University promotes to meet community needs consistent with it vision to be "a world-class national university that creates knowledge and innovation to promote Thai society towards sustainable development".