A spectacular 15.5-kilometre circuit was set out in and around the lush and verdant Siam Country Club Plantation Golf Course and Waterside Golf Courses on smooth, fast-riding surfaces with some uphill and downhill stretches.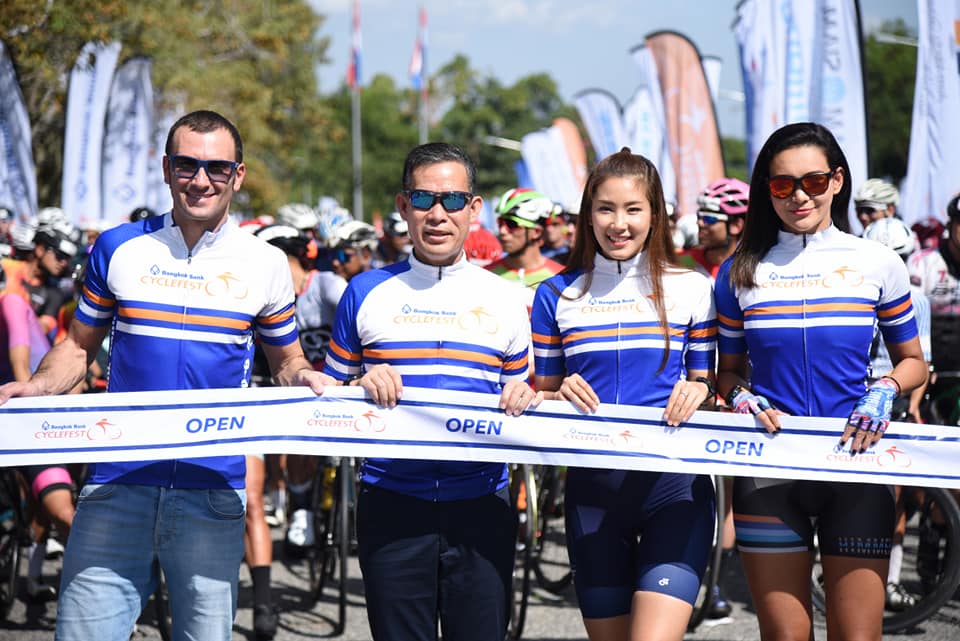 The event included both individual and team competitions as well as a fun Family Ride. The categories included the 62-kilometre CycleFest Masters for riders 45 years old and older, 62-kilometre CycleFest Open for riders 18 years old and older, 45-kilometre CycleFest Classic for riders 18 years old and older, 31-kilometre Pattaya Sprint for riders 16 years old and older, 40-kilometre Off Road Challenge on a premier closed off-road circuit for riders 18 years old and older and the exhilarating 46.5-kilometre CycleFest Team Time Trial with five teams competing. The scores for this last event were calculated by the time the fourth team member crossed the finish line.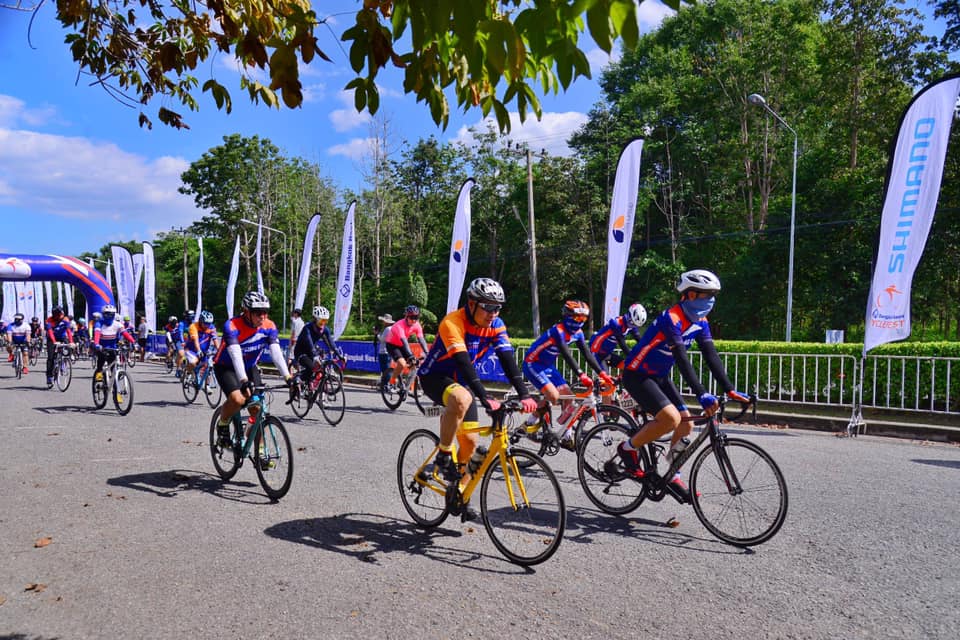 An hour and a half was allocated for the Family Ride and accepted riders of 8 years of age and older who could cycle up to 12 kilometres at their own pace.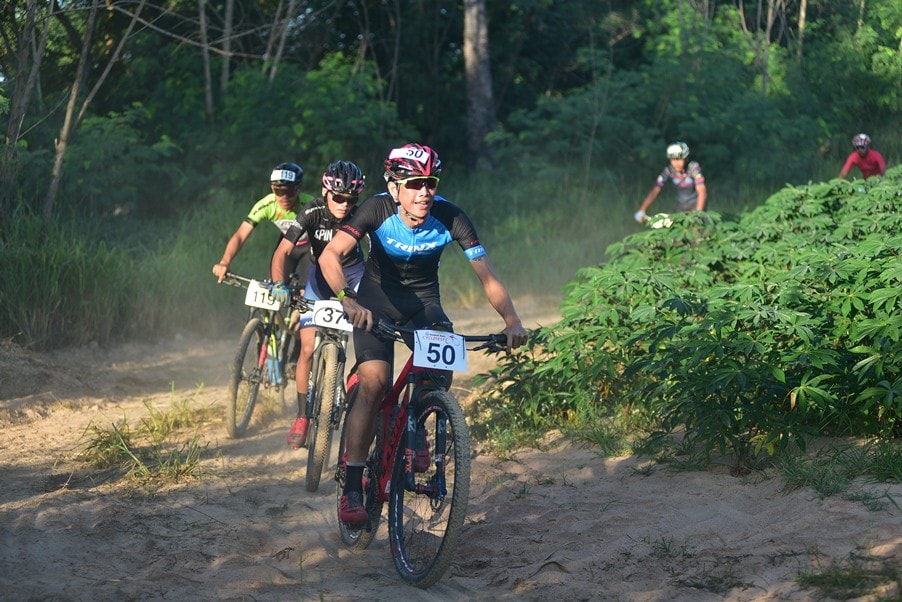 The proceeds from the entry fee for the Family Ride as well as donations by individual riders in different categories, which amounted to 480,000 baht, were donated to the Siriraj Foundation which assists in the treatment and care of underprivileged patients at Siriraj Hospital.
Thaweelap Rittapirom, Bangkok Bank director and executive vice president, explained, "Cycling is fast becoming one of the favourite sports in Thailand. With entry classes for all ability levels, including individual and team time trials as well as fun rides, the event has enabled customers and the public to create memorable experiences on closed cycling roads around Siam Country Club. With our commitment to being "Your Trusted Partner" for customers and the society at large, we are delighted to hold yet another successful Bangkok Bank CycleFest this year to connect and bring us closer to more than 3,000 Thai and international cyclists."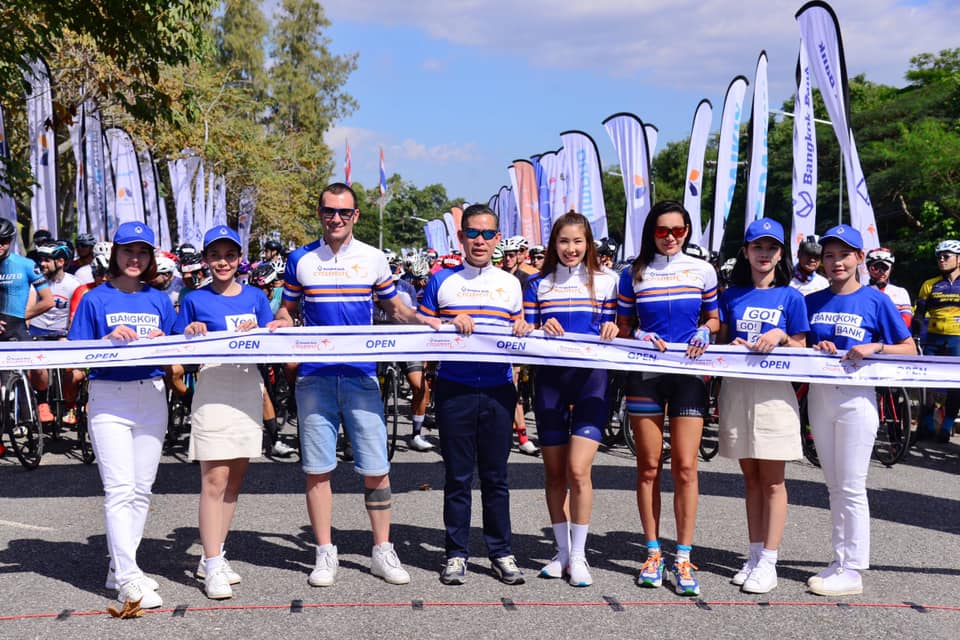 Celebrity Ambassador Riders joined to help promote the event. They included Yo- Yossavadee Hassadeevichit, Varnvarn - Aroonnapa Panichjaroon, Golf- Surampha Yokchotisakul, Mint - Nitcha Kanchana-apirak and Ivan Basso, double winner of the Giro d'Italia.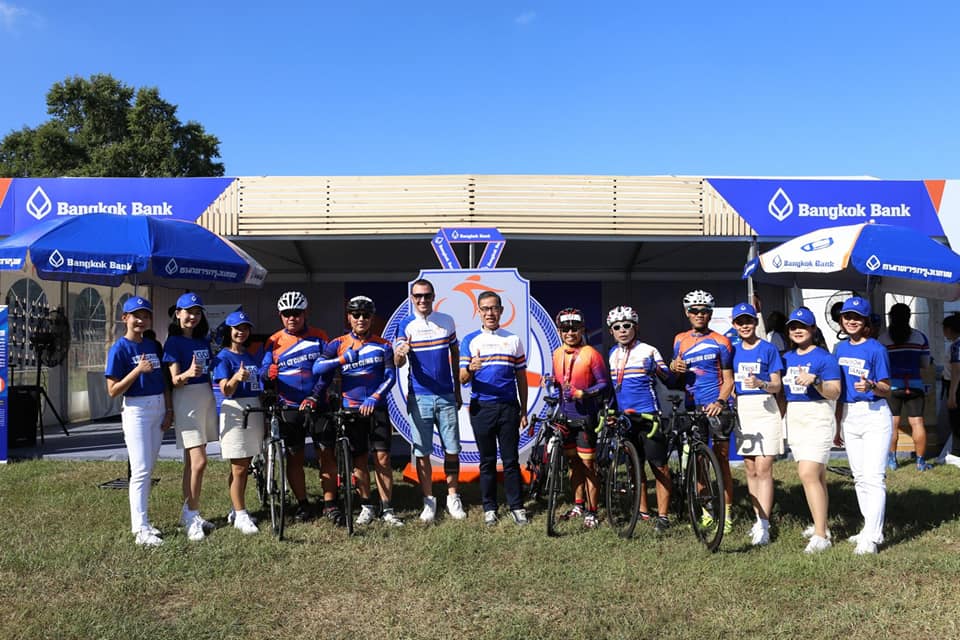 When asked about his impression of the event, Basso said, "I'm happy to join and support this super cycling festival event here in Thailand. The spirit of camaraderie is reflected beautifully in the slogan of the Bangkok Bank CycleFest 2019 – 'Ride for All'. This event encourages cyclists of all levels to enter the tournament to compete and also to join in activities that are non-competitive. I strongly believe cycling is a sport that truly promotes equality. Whether you are young or old, rich or poor, and no matter what your nationality is, when you're cycling, everyone is a friend as you're all travelling along the same route, making it easy to talk to others freely, it's a sport that really brings people together."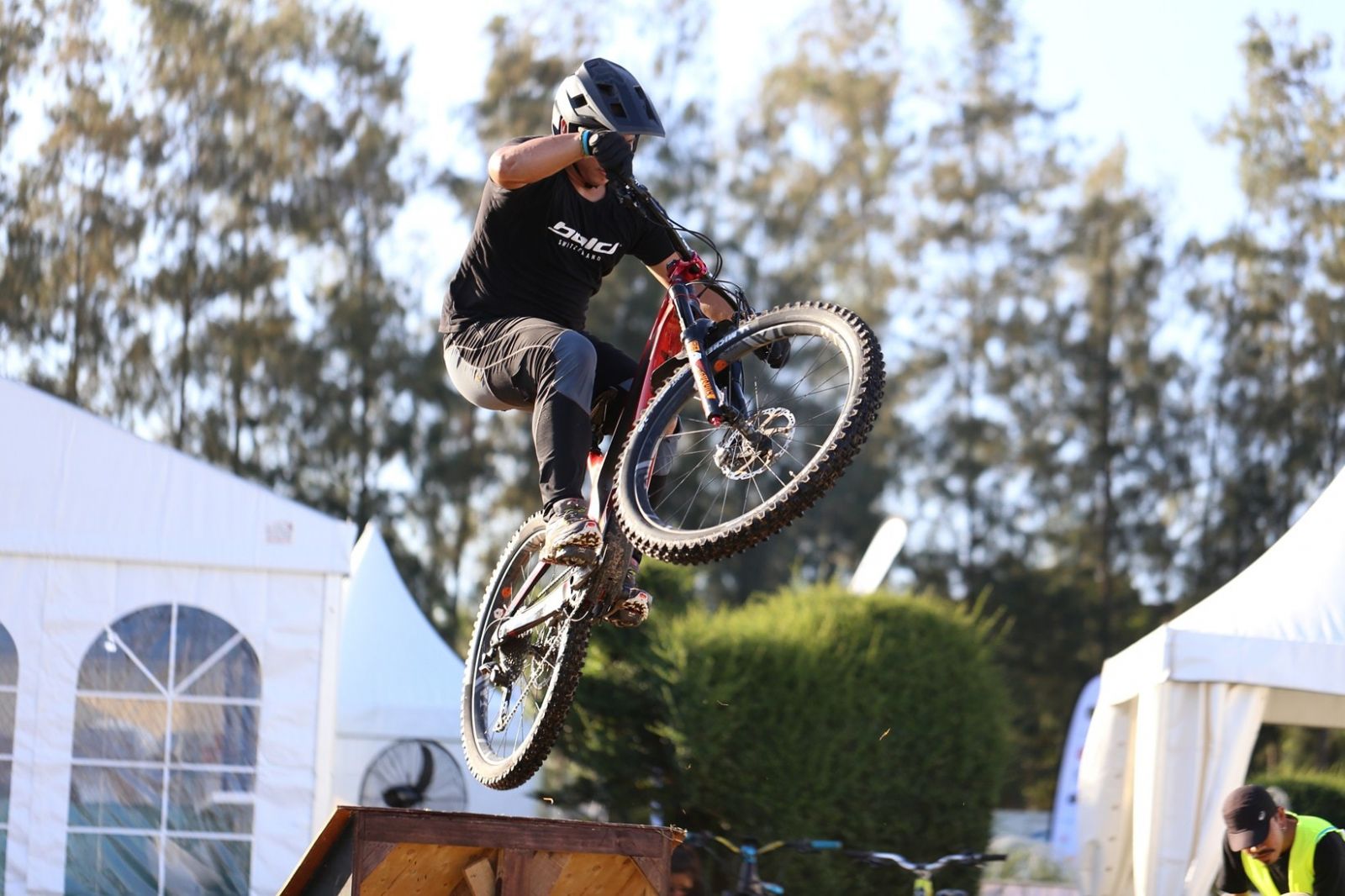 The Thai national Paralympic team led by Phuyin Khamnuan, who won a gold medal at the SMACK Swedish Paracycling Cup 2018, also joined the event this year. On behalf of the team, he said, "We are grateful to the organizers for giving us the opportunity to compete in this race. Bangkok Bank CycleFest is one of the few bike races that can see the importance of Paralympic athletes and this made us feel honoured and welcomed and we would all like to thank everyone involved once again for this great opportunity to compete in this competition."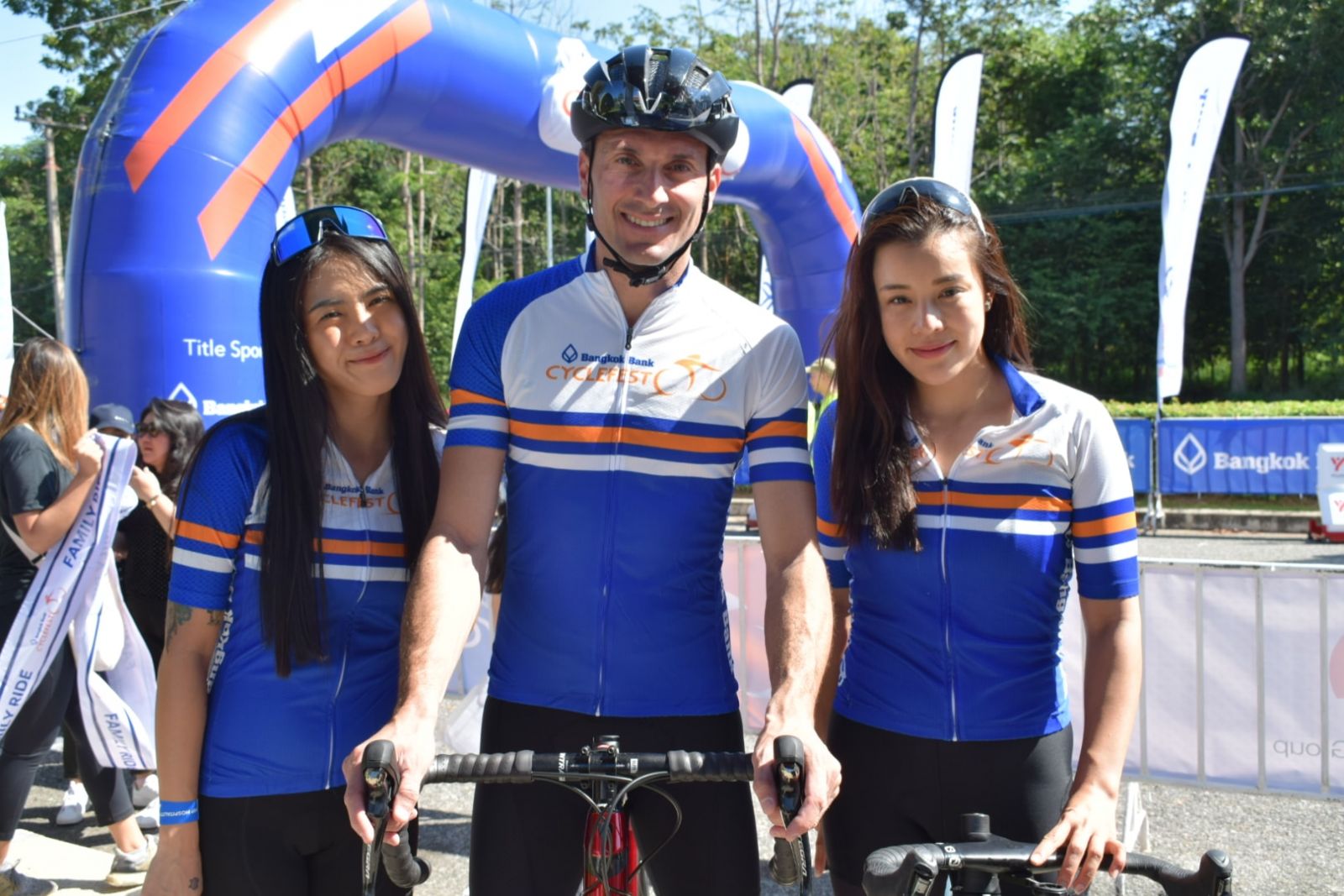 Speaking of the preparations for the 2020 Asean Para Games in the Philippines, which take place at the beginning of next year, Phuyin said: "This year we are only competing in one category, and we've trained hard for an event we have previously won. We are confident that our efforts and commitment will see our athletes get on the podium. For the 2020 Paralympic Games in Tokyo, the Thai national team is currently ranked number one in the world and we will do our best to maintain that ranking."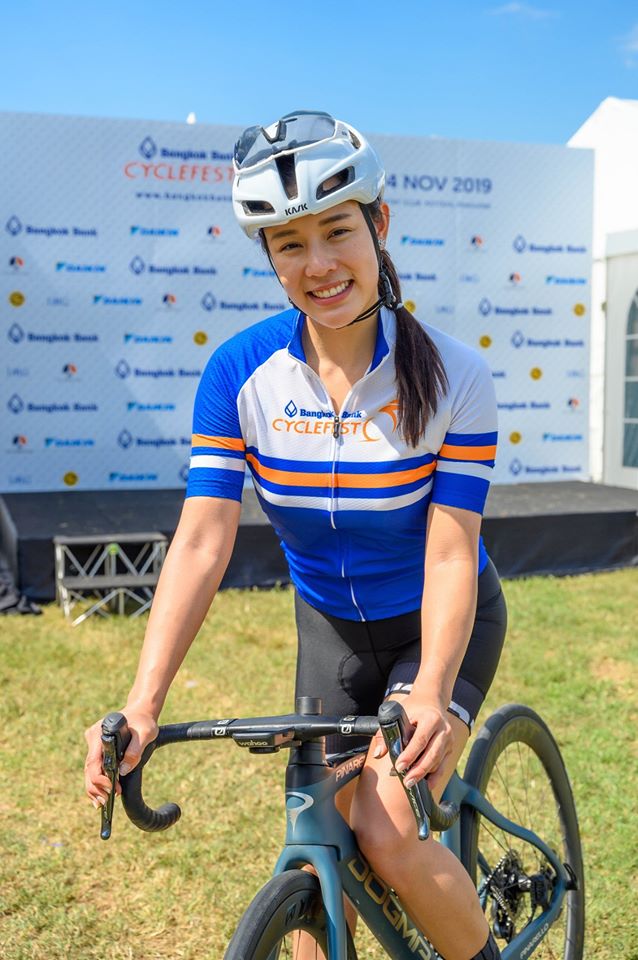 Winnie Heng of IMG Services (Thailand) and a promoter of the race, said: "We would like to thank Bangkok Bank and all of our partners who supported us in bringing Bangkok Bank CycleFest to life for all our cyclists in 2019. Offering the perfect combination of competition, inclusivity, fun and entertainment, this event brings together thousands of cyclists of all ages and abilities to celebrate their passion for the sport and inspire a healthy lifestyle."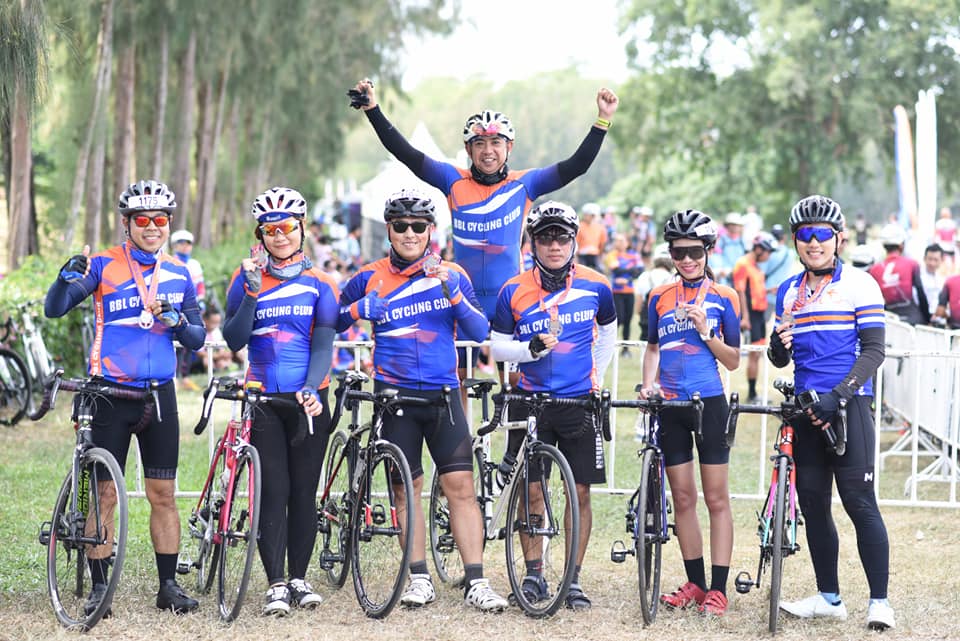 In addition to the races and fun ride, Bangkok Bank CycleFest 2019 included a fair with a number of booths and fun-filled activities, like the BMX Pump Track, where participants could try their hand at trick riding for free. There was also a zone for food and beverages and lots of musical performances and entertainment.