Bangkok Airways together with Bangkok Travel Club recently unveiled their joint promotional 2020 travel campaign that offers wonderful programs and packages to travels seeking news perspectives in travel.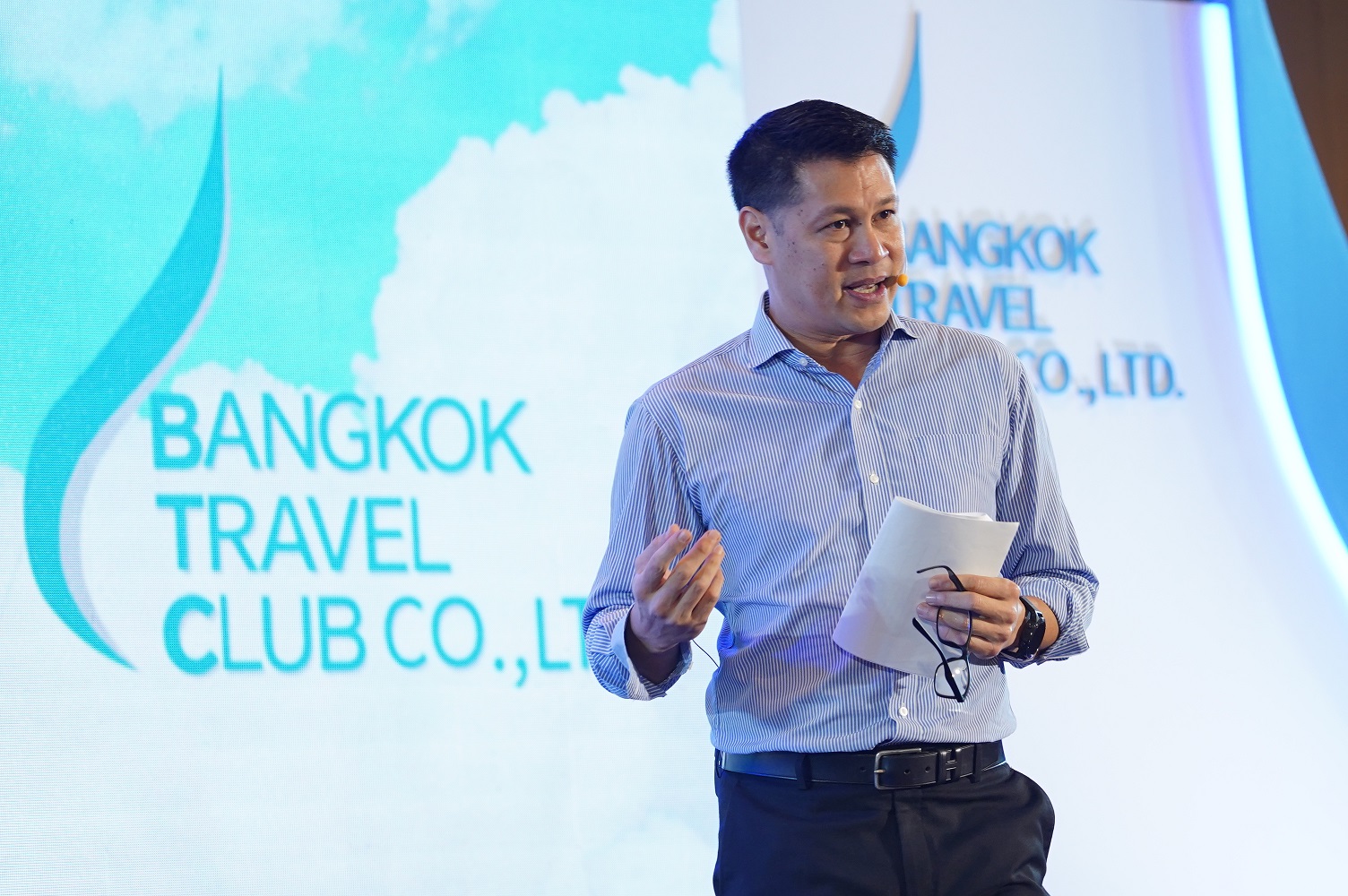 Mr. Varong Israsena Na Ayudhya, Vice President - Marketing of Bangkok Airways, siad, "This year, we plan to implement proactive marketing strategies in Thailand and the border Indochina region, particularly Cambodia, Laos, Myanmar, and Vietnam (CLMV), as these countries are showing promising economic growth and an expanding interest in both leisure and business travel."
Currently, Bangkok Airways operates more than 50 flights per day between Bangkok's Suvarnabhumi and important CLMV cities. Mpreover, for the thired consecutive year, Bangkok Airways is partnering with the Thailand Convention and Exhibition Bureau (TCEB) to promote the "Fly, Meet, Shop" campaign, working to entire MICE groups in the region to hold meeting and taking adventage of incentive travel in Thailand. For the Thai market, the airline is employing integrated strategies to help elevate Bangkok Airways' s brand positioning.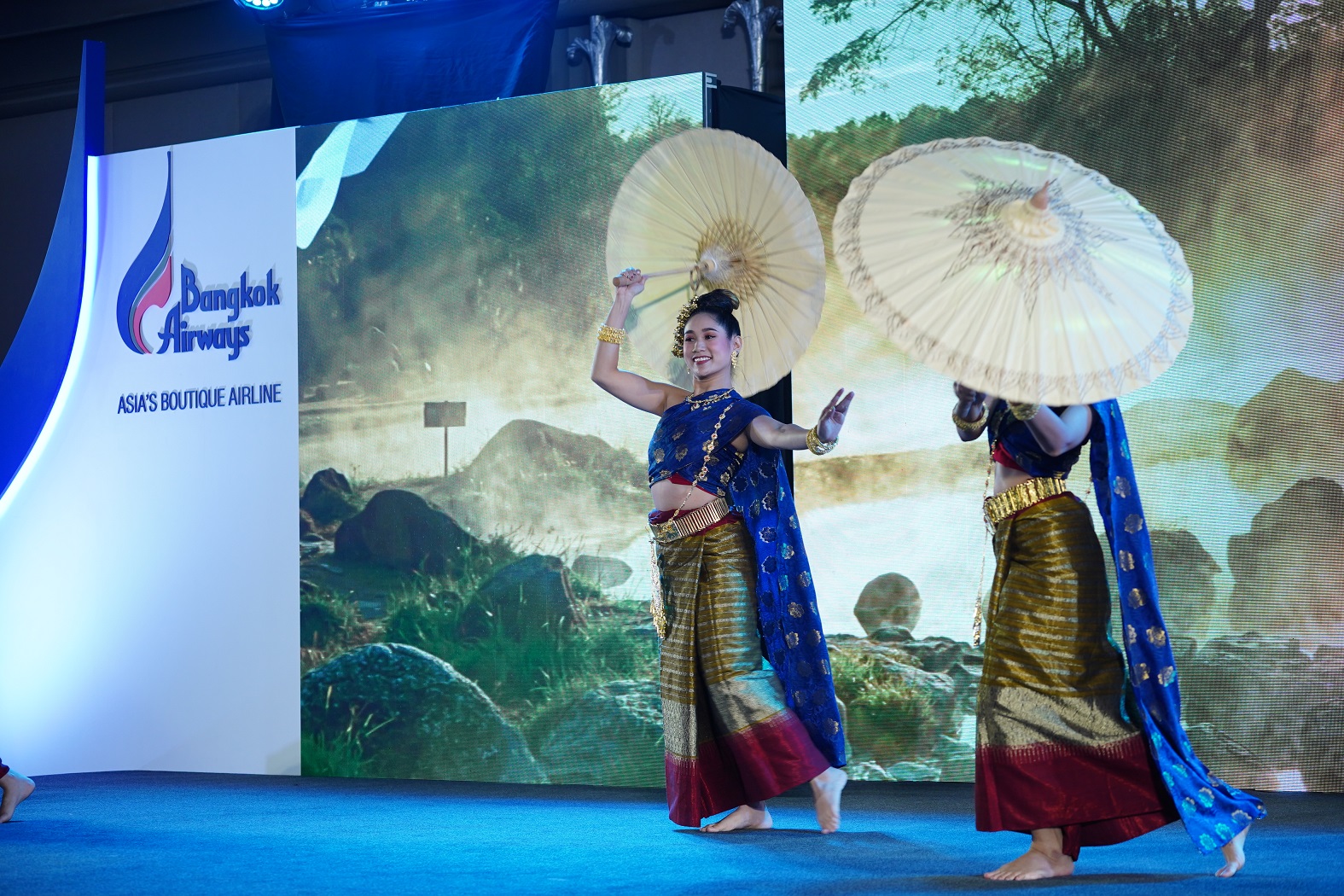 Mr. Varong went to say, "Additionally, we are cooperating with the Tourism Authority of Thailand in supporting various sports and tourism-related events to help promotetourism in primary and secondary cities during tyhe upcoming low seasons. Some of these campaigns include "60 Happiness Routes" and " Amazing Thailand Premium". We believe that working with various partners who have expertise in their respective fields will help enhance Bangkok Airways' competitiveness, and this strategic partnership with Bangkok Travel Club (BTC) on this travel campaign should help us better contend with our competitors.
Mr.Chulin Kocharoen, Vice President - Sales of Bangkok Airways said, "This year, Bangkok Airways will focus on selling tickets through four main channels: Direct Channels, including our Application Programming Interface (API) and B2B platform; travel agencies and accelerated online and offline connections; ticketing offices in cities and at airports along with our Call Center; and the Bangkok Airways website and mobile application. Moreover, we have completely transformed ourselves into a fully digitally-integrated airline as we also work to create new added-value products for our ticket holders. Together with Bangkok Travel Club (BTC), we have developed a travel campaign that will offer two amazing products, the "Miracle Indochina tour program" and "Fly Boutique, Stay Unique", not only to promote our destinations, but also to emphasize the positioning of both brands as premium operations."
Ms. Chonlada Chevathakorn, Managing Director of the Bangkok Travel Club (BTC), said, " Bangkok Travel Club is another business under the Bangkok Airways' Umbrella, offering specialty tours to a number of destinations serviced by Bangkok Airways. Additionally, BTC provides general air ticketing and hotel reservation services under the slogan, "Your Travel Stylist".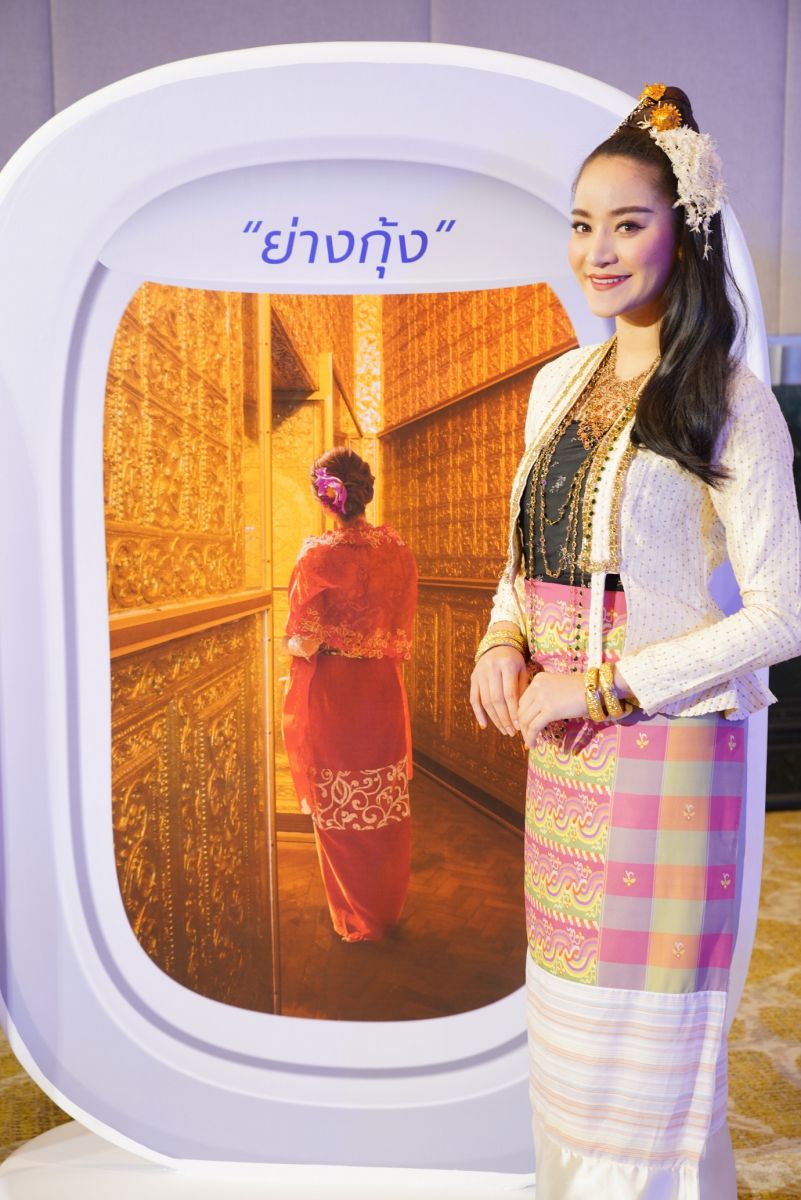 "This partnership with Bangkok Airways emphasizes our expertise in Indochina travels. "Miracle Indochina" focuses on four dementions, local cuisine, beautiful places, unique activities, and stories. Well-known historian Poo Jittakorn Bussaba will be sharing his exceptional knowledge during some of these travels. We will take groups back in time to 11 magical destinations in Thailand and Asia such as Yangon and Mandalay, Myanmar, Luang Prabang, Laos, Siem Reap, Cambodia, Danang-Hue-Hoi An, Vietnam, Mumbai, India and Phuket, Lampang, Sukhothai, Chiang Mai, and Chaing Rai, Thailand. Prices for "Miracle Indochina" tours start at just 28,900 Baht per person for overseas destinations and only 20,000 baht for domestic destinations. The prices include almost everything - requires air tickets, accommodations, local transportation, meals, tour guides and fees to tourist attractions."
The "Fly Boutique, Stay Unique", is a travel package that includes air tickets, 3Days/2Nights accommodation in a 4-5 star hotel and airport transfers.Under two themes, "Let's go to the beach" and "I love the mountains" destinations include Samui, Phuket, Krabi, and Trat for theme one and Chaing Mai, Chiang Rai, Lampang, and Sukhothai for theme two. In addition, Bangkok Airways is offering its'- Flyer Bomus members additional privileges such as a 3,000 baht discount with the purchase of any package, the opportunity to redeem 4,000 points for a 500 baht discount and a gift of an addition 500 Flyer Bonus points.
Those interested in purchasing a "Miracle Indochina' or "Fly Boutique, Stay Unique" package should contact Bangkok Travel Club at the Call Center tel. 02-111-2999 or Line id:@bangkoktravelclub or email: info@bangkoktravelclub.co.th Monday-Friday, 08.00 am - 6.00 pm.
Source: Bangkok Airways