Thailand-Canada celebrates 60 years of diplomatic relations Prepared a book on the relationship of Amity, a discussion on Thai-Canadian literature, reflecting the way of life, society and culture of the two countries. forge a close relationship.
Thailand and Canada have long had a smooth and friendly relationship. (The two countries established diplomatic relations on 8 November 1961), with continued promotion of cooperation in various fields in both bilateral and multilateral frameworks with mutual benefits. It also has the potential to be developed further. Canada has many strengths in which Thailand can strengthen cooperation to bring knowledge. Good practice and experience can be applied for the benefit of national reform and promotion of the country's competitiveness and personnel potential. especially the implementation of public-private partnership projects (Public-Private Partnership) to develop various fields with common interests and interests from trade, investment, education, medicine and public health. Technology and innovation, energy, environment, social equality to security and jointly solving international problems and challenges.
Currently, there are approximately 6,000 Canadians living in Thailand and approximately 244,000 Canadian tourists visit Thailand per year. While there are approximately 16,000 Thais living in Canada in major cities such as Toronto, Montreal and Vancouver. Most of them operate Thai restaurants. There are 9 Thai associations and 8 Thai temples. In addition, about 1,300 Thai students study in Canada.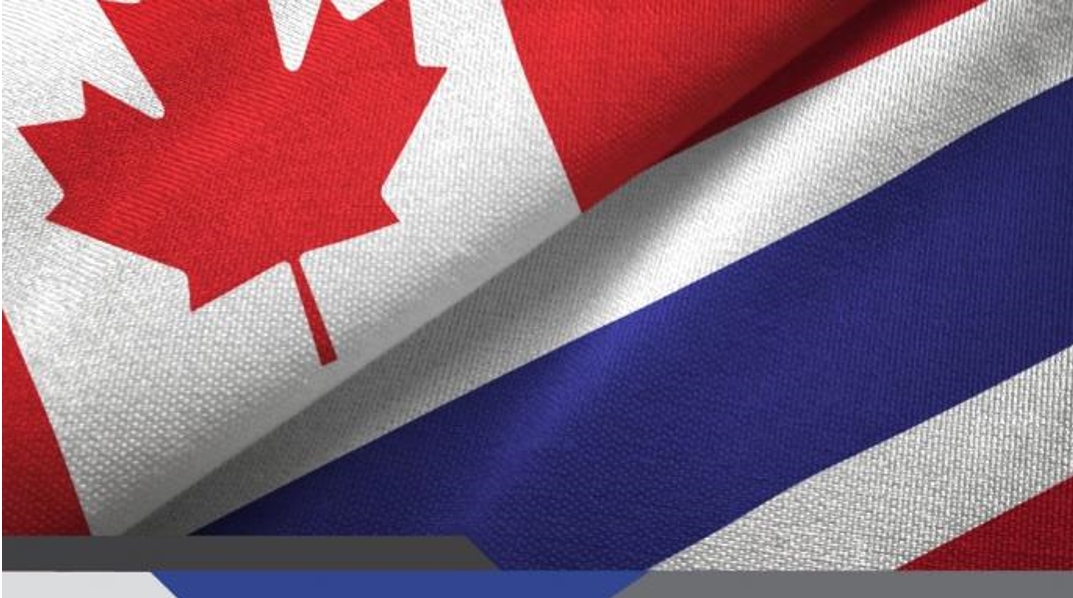 The Thai Ministry of Education and the Canadian Embassy endeavors to undertake various educational cooperation projects, such as the English language teaching and learning development project; Language and Cultural Exchange Program They may consider accepting graduates who have recently graduated from Canada. to act as an English language teacher in an English classroom in a Thai educational institution Developing essential skills and understanding of Digital Literacy, as well as collecting and processing data to shape future cooperation between Thailand and Canada.
On December 8, 2021 at 2:00 p.m. Mr. Itthiphol Khunpluem, Minister of Culture Presided over the launch of the Amity book of friendship and the Thai-Canadian literary seminar on the occasion of the 60th anniversary of the establishment of diplomatic relations between Thailand and Canada. with Mrs. Yuthika Isarangkun Na Ayudhya, Deputy Permanent Secretary, Ministry of Culture, Mrs. Sarah Taylor, Canadian Ambassador to Thailand; Ministry of Foreign Affairs Executives of the Ministry of Culture, Mr. Sakul Bunyatat, President of the Writers' Association of Thailand Thai writer representative Canadian writer and translator The speakers and speakers of the seminar attended at the Auditorium. Rajadamnern Contemporary Art Gallery, Bangkok and the event is broadcast live via Live Streaming, Facebook fan page, public relations group. Office of the Permanent Secretary, Ministry of Culture and a Facebook fan page of the Writers Association of Thailand.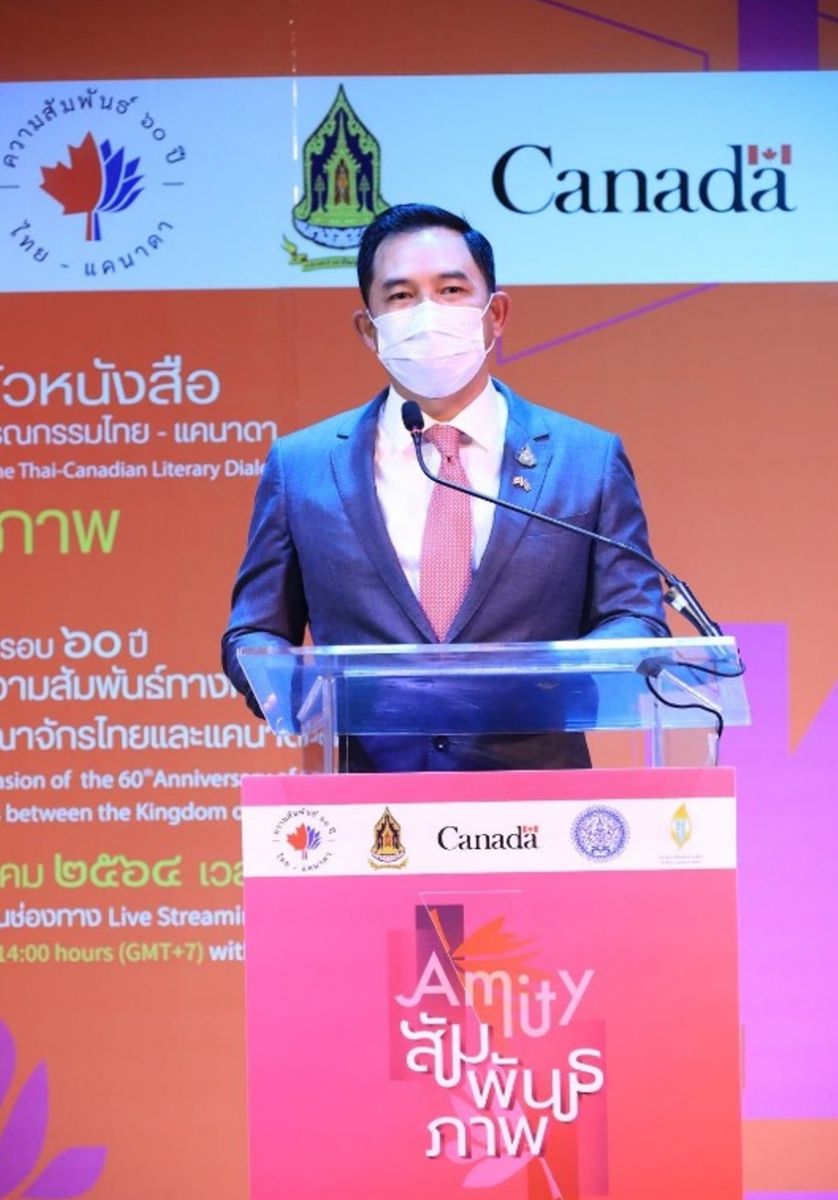 Mr. Itthipol said that the Ministry of Culture (CAT) has a policy to develop cultural relations with foreign countries. enhance the image prestige and enhance the cultural role of Thailand on the world stage. Organized the launch of the Amity relationship book and the Thai-Canadian literary seminar in the literary translation project on the occasion of the 60th anniversary of the establishment of diplomatic relations between Thailand and Canada which the implementation of the literary translation project has appointed a joint committee to carry out the literary translation project It consists of experts and representatives from relevant agencies from Thailand and Canada. To select contemporary Thai and Canadian literature in the genre of short stories that have already been created. known There is a literary value that presents a picture of the life, society and arts and culture of Thailand and Canada to be known and understood. including promoting creativity To arrange translations and collect them in a book called "Amity Relationships" under the support of the Writers' Association of Thailand.
The Minister of Culture also said that the Amity relationship book is divided into 2 volumes: Thai literature that has been translated into English. and a book of Canadian literature translated into Thai Which is prepared in both book form and e-book by Thai literature translated into English, consisting of short stories from Anusorn Tipayanon, Mala Khamchan, Pimjai, Juklin (Duanwad Pimwana), Chumphon Fang Chonchit and Vanich Charung. infinite and Canadian literature translated into Thai, including short stories by Kim Tui Darrell, J. McCloud, Michael Ondat, J. Guy Vanderhegg, and Jane Ercart. Each story reflects the way of life, society, culture and perspectives, ideas and beliefs that are both similar and different from the peoples of the two countries as well.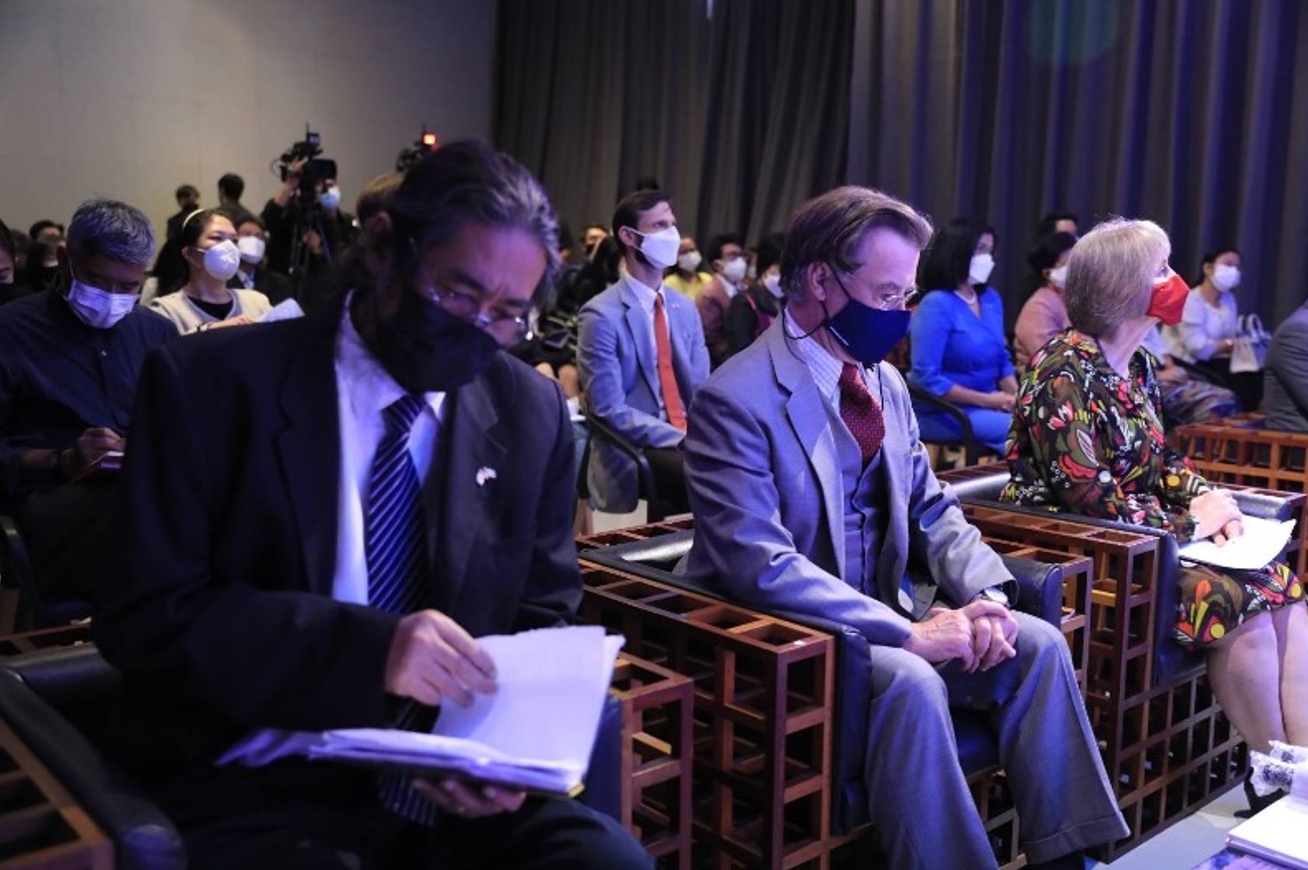 Mr. Itthipol also said that the implementation of this literary translation project It represents a long-standing relationship and friendship between Thailand and Canada. And there are ongoing cultural exchange activities together. and is an important cultural activity in the dissemination of valuable literature of both countries. bring benefits in promoting access to literature Promoting the works of literary artists to be known abroad and, most importantly, to strengthen social and cultural ties at the people's level. This event follows the coronavirus disease 2019 (Covid-19) control measures in accordance with the requirements of the Ministry of Public Health and the Center for Situation Administration. Strictly spread the Coronavirus Disease 2019 (Covid-19) epidemic.
Credit by : Siamrath , Thainews