The InterContinental-B.Grimm Beach Polo 2022 was recently held on the beach in front of the InterContinental Hua Hin Resort. Sponsors included B.Grimm, Proud Group, the InterContinental Hua Hin Resort and Bluport Hua Hin with the winner receiving the HRH Princess Bajrakitiyabha Cup. Proceeds from the event were donated to the Nabha Foundation under Royal patronage of HRH Princess Bajrakitiyabha for charity.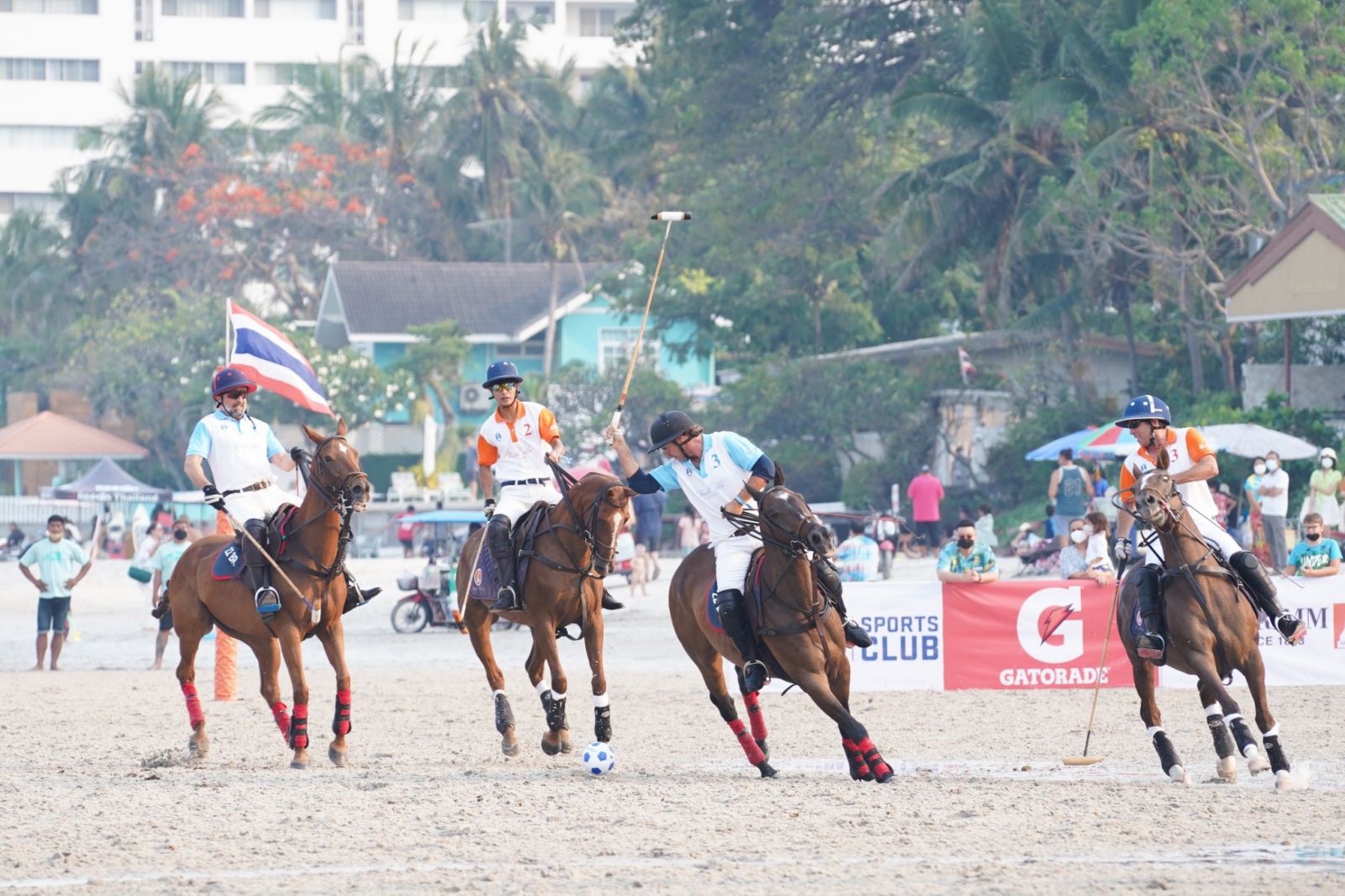 Mr Suwat Liptapanlop, former deputy prime minister of Thailand, the president of the tournament's management advisory board, said this, the 11th consecutive event, was the most spectacular ever held in Asia, which also received support of the government and private sector, including the Equestrian Association of Thailand, Nabha Foundation and Prachuap Khiri Khan province.
Aside from promoting Thai polo, the tournament has helped publicise Hua Hin and Thailand as a major tourist destination. One of its other objectives has always been charity. At the event, crafts made by inmates and paintings from The Gallery Hua Hin presented by Bangchak as well as by Ajarn Thawee Kesa-ngam, director of the Hua Hin Artist House, were auctioned.
Mr Harald Link, chairman and pioneer of the tournament as well as president of the B.Grimm Group and the Equestrian Association of Thailand, said the event demonstrated the country's potential in hosting an international-scale polo tournament. "The unique challenge of this beach polo event is to determine the best tide times each year to maximise the beach area for the competition. Furthermore, the polo ball is smaller than a regulation ball and made from rubber to fit the conditions. However, the rules of the competition are according to international standards."
Ms Proudputh Liptapanlop, Executive Director of Proud Group, said, "InterContinental Hua Hin Resort has been delighted to jointly host the tournament for 11 years in a row. The beach in front of our hotel is ample and ideal for holding the tournament and there are various 5-star facilities in place to support the event. Beach Polo is held only at Hua Hin Beach. It is an international competition that attracts both Thai and foreign tourists to Hua Hin and other tourist attractions in Prachuap Khiri Khan. This event has a positive effect on the economy at the local and national scales as well as promoting tourism of the country as a whole. As the host, we are ready in terms of venue and personnel to cater to people attending the event as well as strictly implementing the Covid-19 health protocols and security measures."