Under the sharp vision of Prasert Prasarttong-Osoth, Bangkok Airways was launched in 1968 (as Sahakol Air at the time) to introduce discerning travellers to a "boutique airline" service that incorporated international aviation standards with high quality service and Thai hospitality.
Five decades on, Thailand's pride and Asia's leading boutique airline Bangkok Airways is celebrating 50 years in the industry. Under the helm now of second-generation management, President Puttipong Prasarttong-Osoth has led the firm successfully past various ups and downs since he came into the position in 2008.
Elite+ sat down with Captain Puttipong for the second time to talk about his vision, passion for the aviation industry and the future of Bangkok Airways.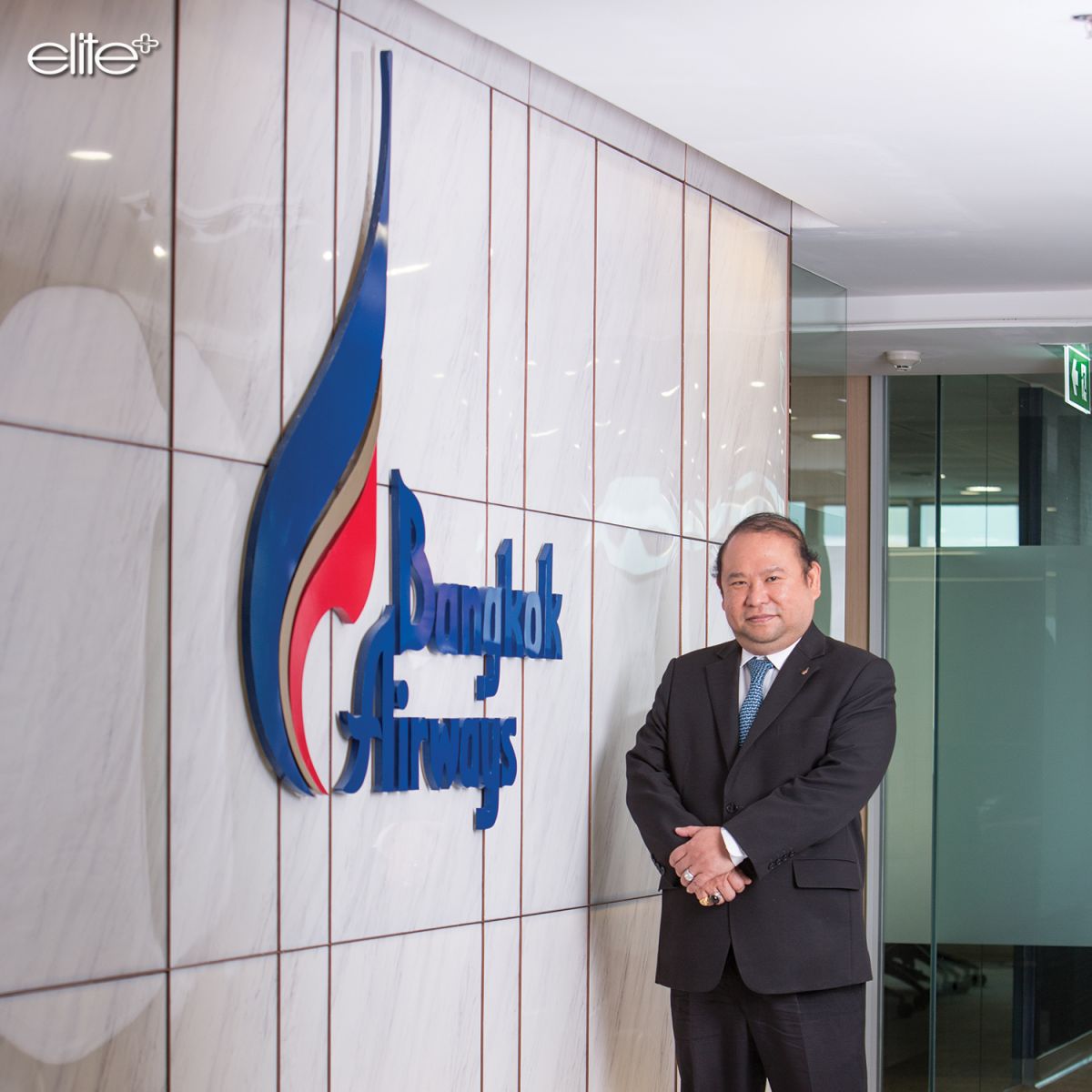 During your 10-year tenure as Bangkok Airways' president, what missions have you been most proud of?
I had already worked at Bangkok Airways before then, making my way up from smaller positions at the airline. At the time, aviation was suffering from the oil price crisis not just in Thailand but globally. The price of oil – the main cost of production for any airline, including Bangkok Airways – skyrocketed from $40 per barrel to somewhere around $150. The circumstances were later compounded by the hamburger crisis. As a result, Bangkok Airways customers who were inbound tourists from Europe stopped travelling and that greatly impacted our business. Besides this, there was the SARS outbreak in the early 2000s that prevented people from travelling. While our income decreased during those crises, Bangkok Airways' production costs stayed the same or even increased.
I would say those were the most difficult times for Bangkok Airways, and I am proud to say that we managed to pull through. We were hit hard but the crises became opportunities for Bangkok Airways not to remain static but improve the organization. Thanks to the crises, we had a revolution that included resizing and re-routing. Everyone within Bangkok Airways deserves credit for helping the company not only get through the tough times together but also keep growing until today.
Your father, Prasert Prasarttong-Osoth, started Bangkok Airways five decades ago. What are the challenges as second-generation president?
My father is a very visionary businessman. While we see step one and two, he sees far beyond that into the distant future. Even now, we don't really see what he saw when he was working on launching Bangkok Airways, but we stick to his plans, and have gradually realized that we were actually reaching the goals and eventually succeeding. When I first took the position of Bangkok Airways president, I was tasked with preparing the system, the team and the tools to help us reach the goals my father had set out for the company. It was very challenging.
The airline business in general is easily affected by incidents from all sides. For example, something far away from home like a volcanic eruption in Europe can gravely affect us, as our customers come from around the world. It is a challenge to keep Bangkok Airways as a company, which was solidly founded by my father, steady and to brave the obstacles that can happen at any time.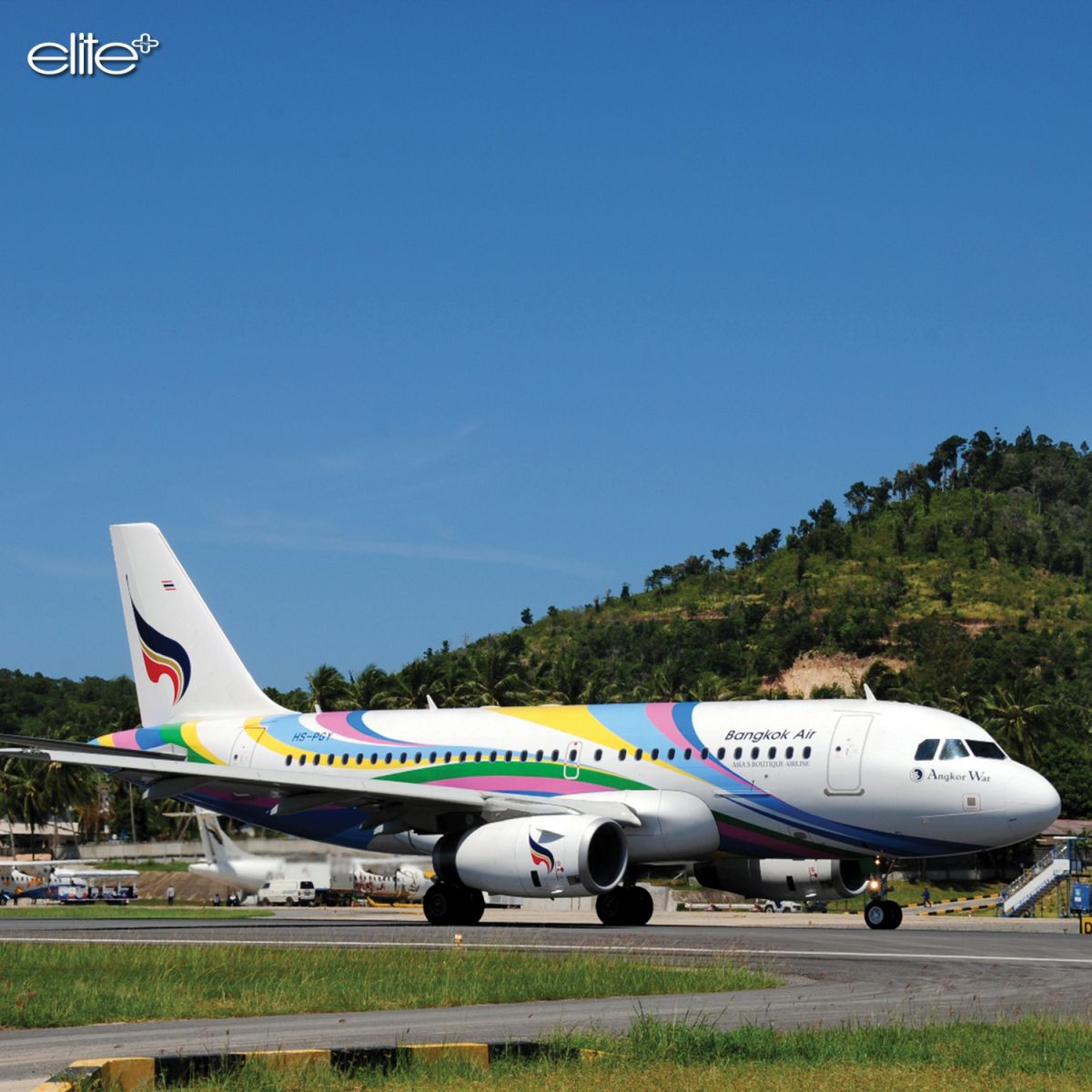 You trained as a pilot. How important is that to your role as president of Bangkok Airways?
When I started the job with Bangkok Airways in the operations team at Samui Airport, I realized I did not have much knowledge about the airline industry. I felt it was necessary to understand the industry from a pilot's point of view because pilots make a lot of key decisions in operations. I wanted to speak the same language as the team at Bangkok Airways, and to be able to cross-check and help with decision making. I took a year off work to obtain a CPL (commercial pilot license) and later trained to become a captain with Bangkok Airways' turboprops and simulator. It was time-consuming and not easy, but I eventually became a Bangkok Airways captain. It surprises me that I enjoy flying. It's like another world up there in the sky.
Both a captain's and a president's responsibility is to lead and make final calls and you assume both roles. What is the difference between the two?
Being a captain, whether at Bangkok Airways or other airlines, is a routine job and ends after the flight is finished. You come to work in the morning, get the assigned routes and off you fly. And it starts again like this the next day. On the contrary, a president's work never ends. You have to constantly think about increasing sales, about how the service can be improved and new ways to satisfy customers. There are new issues to tackle every day in my role as Bangkok Airways president. I enjoy flying, but I can't really give up the management position.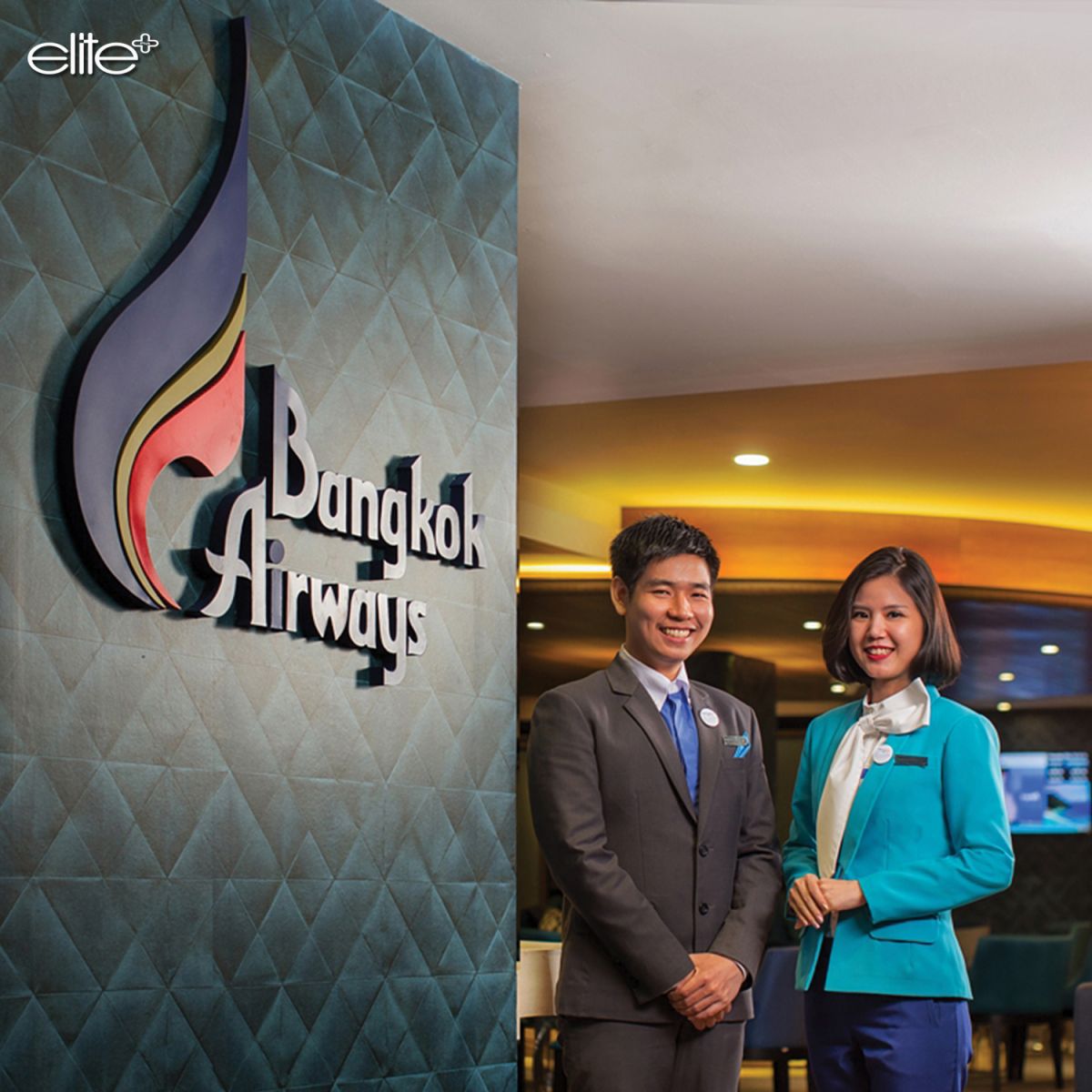 During the past decade, there have been a number of low-budget airlines emerging as new players in the industry and taking a larger share of the market. How do you and Bangkok Airways tackle this challenge?
We had foreseen this trend way back, since the low-budget airlines started to emerge as a global trend. Once news broke that these operators would enter Thailand, we discussed among the management and decided to differentiate ourselves. While a no-frills airline only flies you from one destination to another, we decided that Bangkok Airways should continue to offer a full-scale service, and so we came up with the slogan "Asia's Boutique Airline" that we are still using today.
To stand out, our products have to be categorized differently and placed on a different shelf. That's why a lounge is provided at the airport for all Bangkok Airways customers, meals are served on board our flights, and assistance is offered before and after a Bangkok Airways flight. However, we adopted some strategies that low-budget airlines use, such as different ticket pricing that depends on the time of booking and so forth.
We are trying to offer the best value-for-money experience to Bangkok Airways customers because we have earned their trust. They believe that we do not simply fly them to a destination, but also offer them a premium service. And Bangkok Airways' tickets are not beyond affordable. If you look at the low-budget carriers, in-flight meals, seat assignment, priority check-in have become chargeable options for passengers. Often passengers pay almost the same price or even more than conventional airline tickets like those from Bangkok Airways.
Anyhow, this is still a big challenge not only for Bangkok Airways but all conventional airlines flying routes in Thailand and Asia. Thailand is a compact country with limited flying routes among major destinations. Therefore, we need to find unique features to make Bangkok Airways stand out, such as new routes between secondary cities like Samui and Chiang Mai. Most low-budget airlines only offer cheap flights, without the connections between cities that Bangkok Airways and others offer.
We also collaborate with intercontinental carriers to connect the dots on the tourist maps and give Bangkok Airways passengers more convenience without compromising on service. Passengers flying with allied intercontinental airlines can easily connect their flights to regional cities with Bangkok Airways. We are also now a carrier allied with Thai Airways, which flies to over 60 destinations around the world.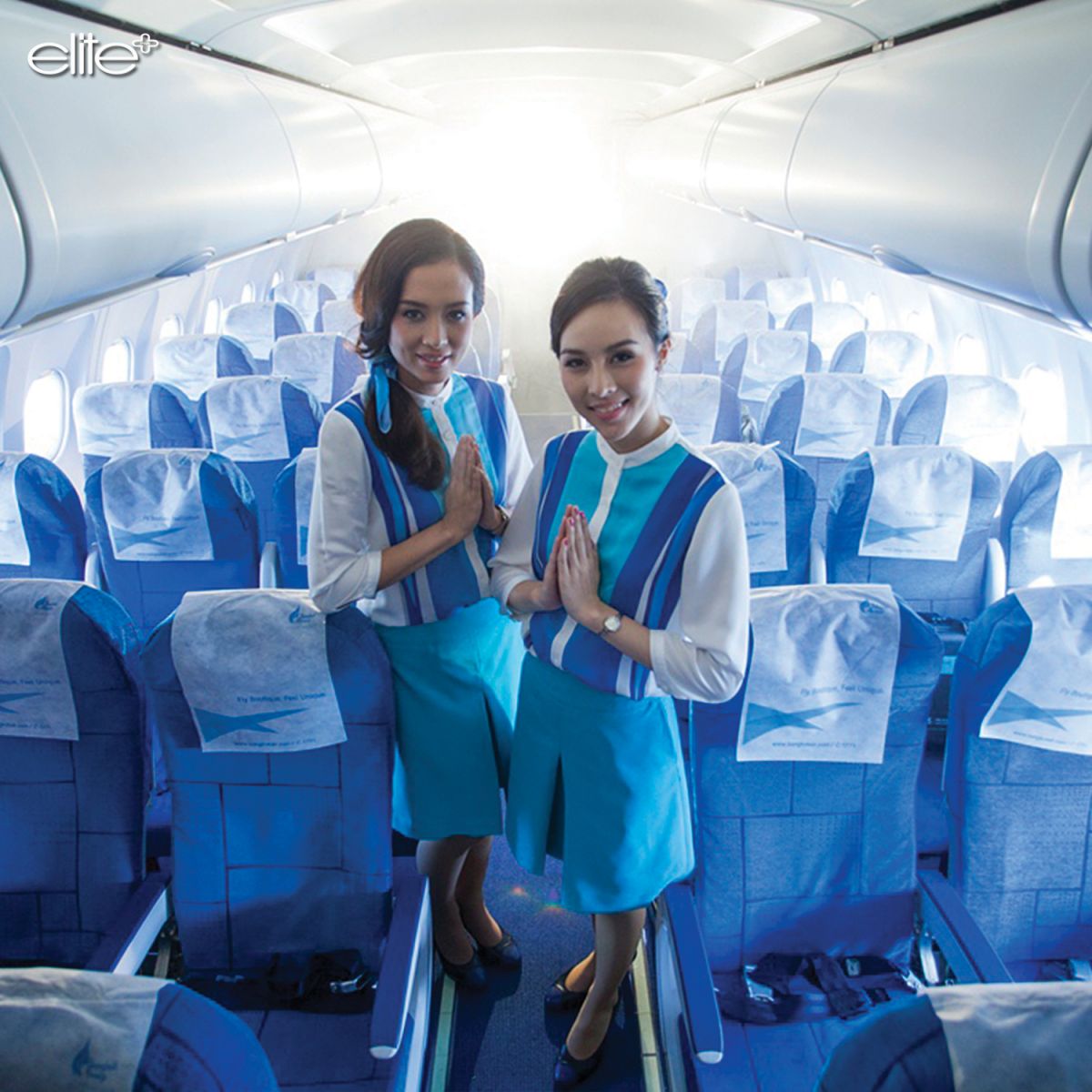 What are the current Bangkok Airways fleet and routes?
We have both jet aeroplanes and turboprops in the Bangkok Airways fleet. There are nine Airbus A320 jets and 14 Airbus A319 in our fleet. For turboprops we have six of the latest model ATR 72-600, and another six ATR 72-500. The optimal use of different types of aeroplanes depends on the distance, size of the airport or the number of passengers on the route. That's why we continue to use both types.
Our routes remain in the region – Thailand, Cambodia, Laos, Myanmar, the Maldives, India, Hong Kong, Singapore, Malaysia and Vietnam. A new Bangkok Airways flight to Phu Quoc island in Vietnam was launched last year. Thanks to a growing reputation among western tourists, combined with government support on infrastructure, the island is becoming the next must-visit. Vietnamese investors are also increasingly beginning to travel to Thailand.
We are not focusing only on Bangkok and primary cities for Bangkok Airways' routes. We need to see where the next ASEAN destination will be for inbound tourists after arriving in Thailand. We now have flights between Chiang Mai and Yangon and Chiang Mai and Mandalay. Bangkok Airways' next route will be between Chiang Mai and Hanoi. Likewise, Phuket has the potential to become a hub for the country and for Bangkok Airways. Connecting the secondary cities will make trips for businesspeople and leisure travellers around the region more convenient, which is what Bangkok Airways is all about.
Bangkok Airways owns three private airports in Samui, Trat and Sukhothai. Does the company plan to build more?
If there is an opportunity to acquire such a big plot of land, Bangkok Airways will not hesitate. It is now much more difficult and complicated to acquire a large plot of land to build an airport. The existing airports owned by Bangkok Airways were all built at least 20 years ago. However, building a new airport will largely depend on the surrounding areas, tourism growth and market demand.
How has Bangkok Airways' slogan 'Asia's Boutique Airline' earned acceptance beyond Asia?
Codeshare agreements between Bangkok Airways and over 20 intercontinental airlines are proof of trust. Such an agreement reflects the optimal standards, service and security level that Bangkok Airways offers. It is hard for two different airlines to have a codeshare agreement if their standards are not at the same level. That is also one key reason why a low-budget airline cannot secure a codeshare agreement with a conventional carrier.
Bangkok Airways' alliance includes European airlines such as British Airways and Air France/KLM, while our partners from the Middle East include Emirates, Etihad Airways and Qatar Airways.
Apart from service and security of flights, does Bangkok Airways have projects regarding the environment?
We build our business on our featured destinations and we also take care of the surrounding environment and local communities there. A one-time giveaway budget isn't Bangkok Airways' practice, as we want to help them grow sustainably. In one of our CSR projects, we have tried to help the youth in Samui develop their potential and also bring them on tours so they can bring knowledge from field trips to develop their hometowns in the future. Other activities supporting local communities are based on the needs of the people, including forest plantation, weir or dam building. Such projects are completed through cooperation between Bangkok Airways employees and local residents. Other means of support offered by Bangkok Airways include infrastructure, such as access to clean water, and schools or temples in the areas surrounding our business operations.
One of our big environmental projects is a coconut tree plantation in Samui to absorb the carbon footprint. Bangkok Airways is planting more coconut trees in Samui because more and more coconut trees have been cut down to pave way for construction and expansion in the city. Another project Bangkok Airways has taken on is the United for Wildlife project, initiated by Prince Harry, to prevent any possible illegal wildlife trade.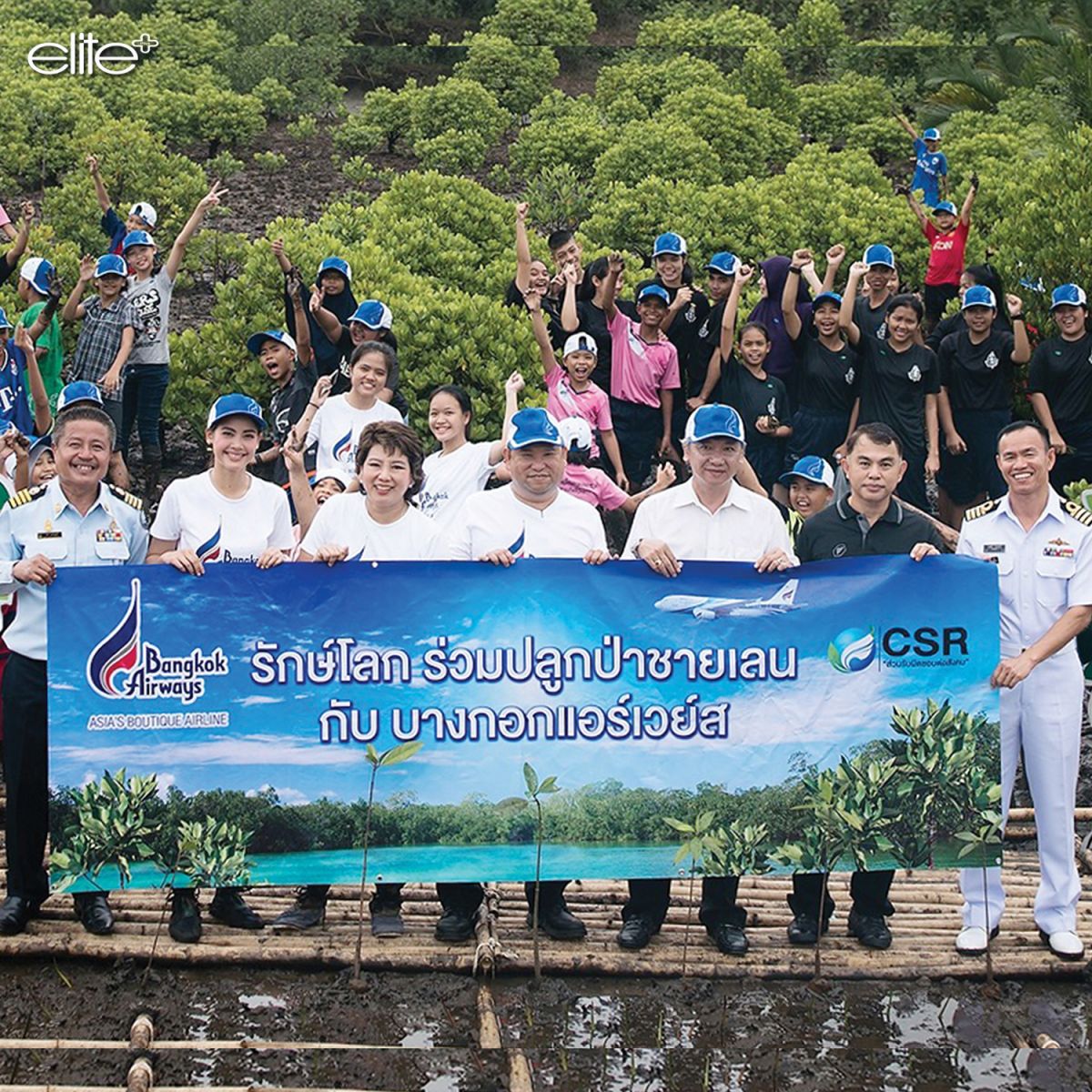 How do you see Bangkok Airways in 10 years?
We previously had a plan to launch long-haul flights. But after being in the business for some time, we have realized Bangkok Airways' strength, which is to offer regional flights with premium service and standards. So it makes more sense to keep our strength and find business partners for Bangkok Airways who contribute what we lack to provide the best service to passengers. If the competition remains somewhat the same in the next 10 years, we will maintain our current strategy. However, to ensure that Bangkok Airways survives in this industry, we will need to always adapt to changing demands.
What are your favourite destinations?
Hong Kong is one of my favourite destinations in the region, thanks to its variety of culture and cuisine. It is also a way to keep updated with the industry in a region where we are one of the players. I would fly Cathay Pacific, Hong Kong Airlines or Emirates, to learn from them.
London would be my favourite long-haul trip because many of our customers are from there. I can check market trends while I walk on the street, talking to local people about their perceptions on travelling and Asian destinations that help me understand what the market demands.
Bangkok Airways is celebrating its 50th anniversary this year. Is there anything you would like to say to your customers?
After 50 years of constant development and offering the best service to our customers, we want to ensure that we will continue to offer new services, convenience and new routes to meet changing and diverse demands.