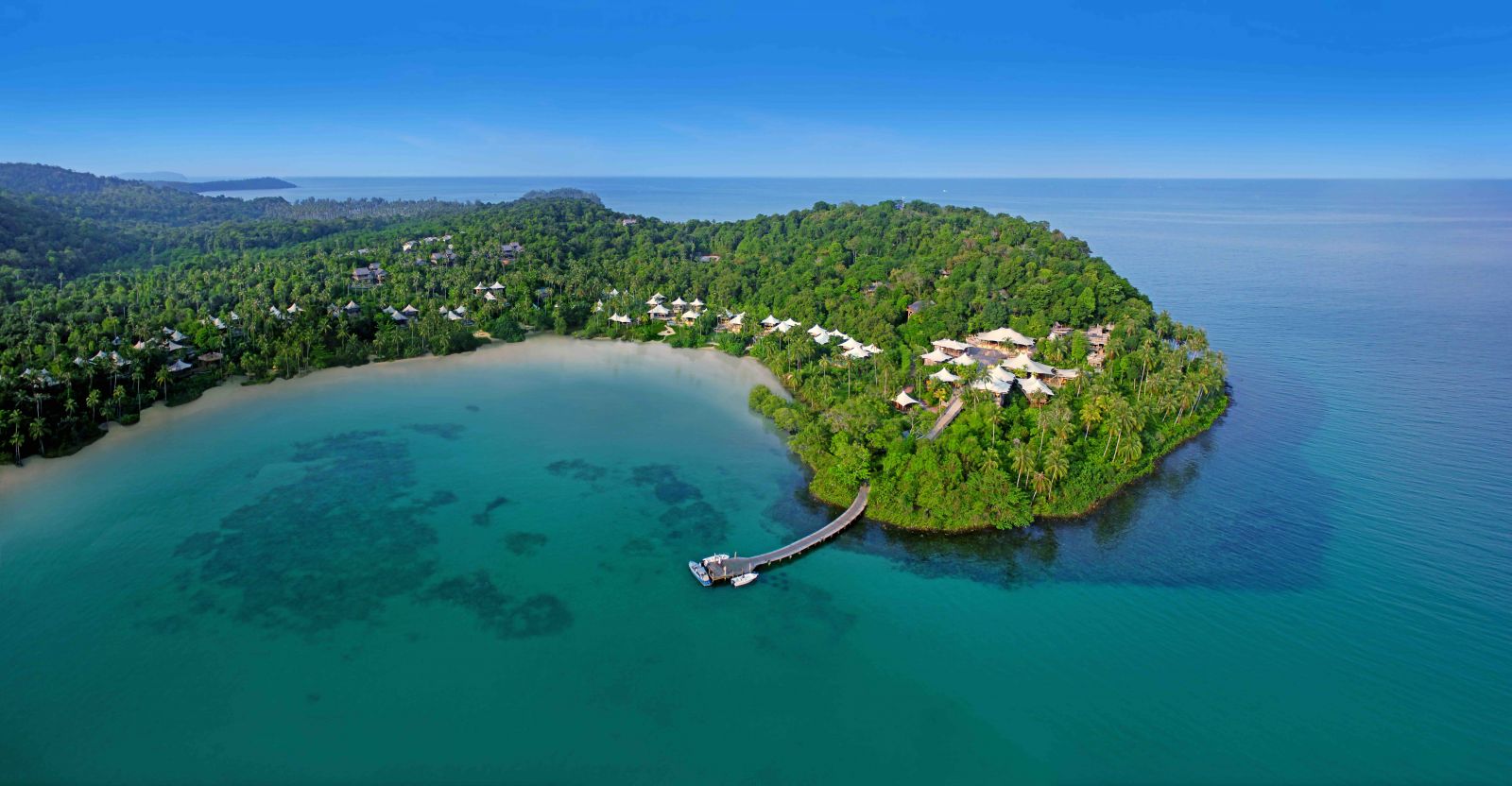 Koh Kood
As the end of another year comes around, it's important to unwind and reflect. When I heard about Soneva Kiri, an exclusive retreat on idyllic Koh Kood, I knew it was the perfect escape to kick off 2017 with 'me time.'
Koh Kood is a timeless refuge from traffic, raucous nightlife and noise pollution. Despite being Thailand's fourth-largest island, it's known as a holdout for ultimate peace and privacy, with far fewer tourists than Phuket, Koh Samui and neighbouring Koh Chang. Over the years, the island has remained steadfastly committed to tropical conservation and sustainability. Boutique resorts are spread out with isolation in mind, tucked between long stretches of private beach and pristine jungle.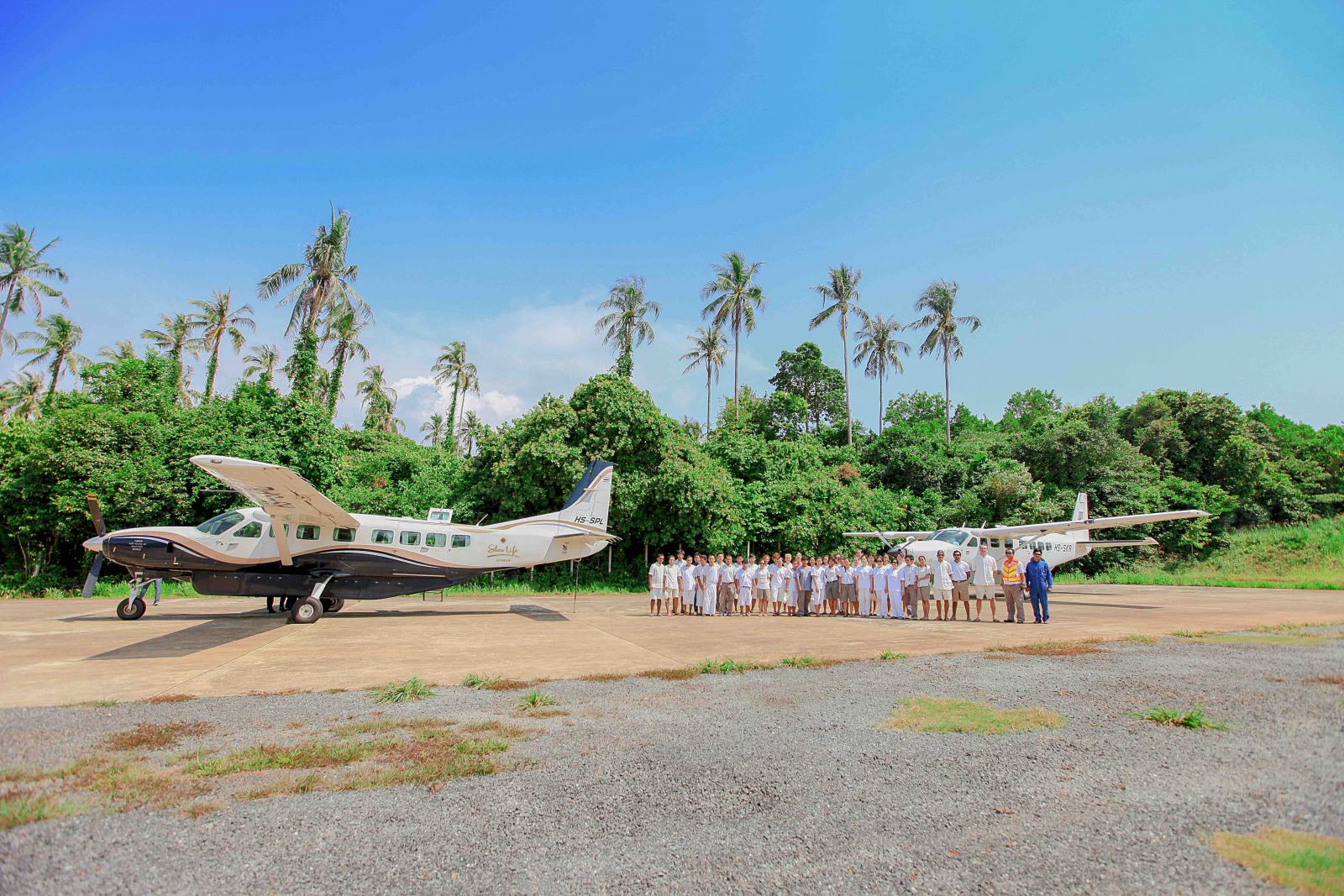 Soneva Kiri
Soneva Kiri is no exception, a pioneer in Thai hospitality and world-class luxury on the shores of Koh Kood since 2009. That blissful feeling of being flung into exclusivity started even before I left Bangkok, with private transportation aboard an eight-seat aircraft. Just one hour later my lungs were expanding with crisp, fresh ocean air and the lingering scent of mangroves. You can't beat the stunning natural landscape here, which is untamed and genuinely Thai. Villas are nestled into seclusion, with an elegant and eco-friendly design that features open-air bathrooms and gorgeous cliff and bay views.
A full program of activities and amenities left me wanting for nothing. At North Beach, a private strand just a five-minute boat ride from the resort, lazing under palms and diving into gentle crystalline swells is in full order. I would say this is one of the most peaceful private beaches I've ever seen. It's hard to find a private beach like this where you can enjoy your private time in a secluded area which boasts clear blue-green waters, whisper-soft sand and gentle waves. You can swim, snorkel, or simply lay comfortably face down while sun tanning or relaxing on the beach. I particularly love to sip some drinks and enjoy scrumptious seafood dishes served by the resort's top chef. It's a perfect place ot enjoy a range of fresh, tasty and nutritious options to satisfy every body.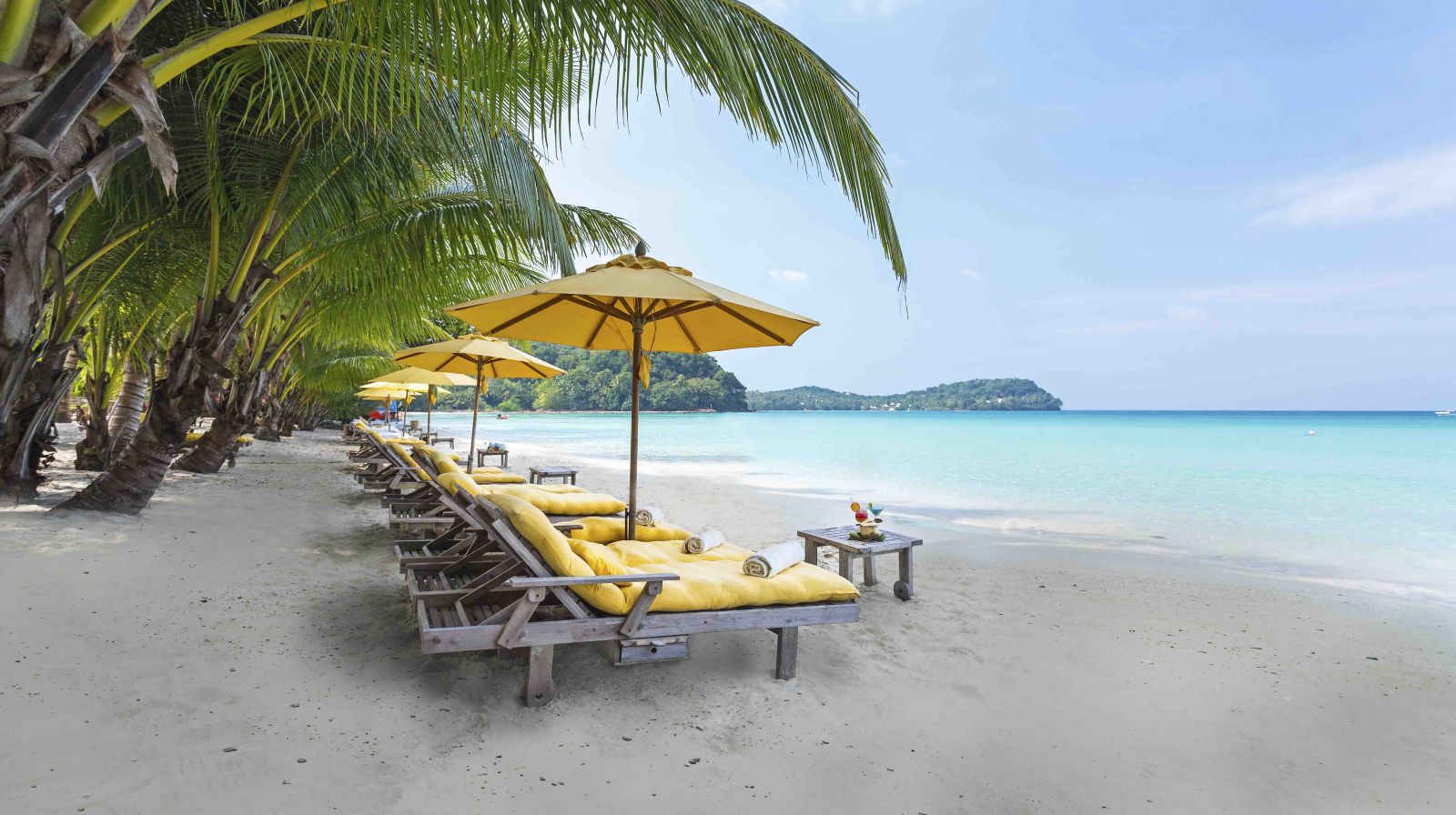 The resort also offers a wide range of non-motorised watersports free of charge, from stand-up paddleboards to kayaks, canoes, as well as snorkelling and windsurfing equipment. Excursions from sustainable treks to private boat cruises are also available, although I have to admit – it was hard to peel myself off of the lounger next to my villa's private pool.Evenings are equally quiet and serene, yet still ultimately exciting. I dined in a bamboo pod hoisted high up against Koh Kood's ancient rainforest. Besides spectacular views of the coast, taking in the zip-line acrobatics of my waiter – who delivered glasses of wine and gourmet delights with unbelievable balance and speed – was a thrill.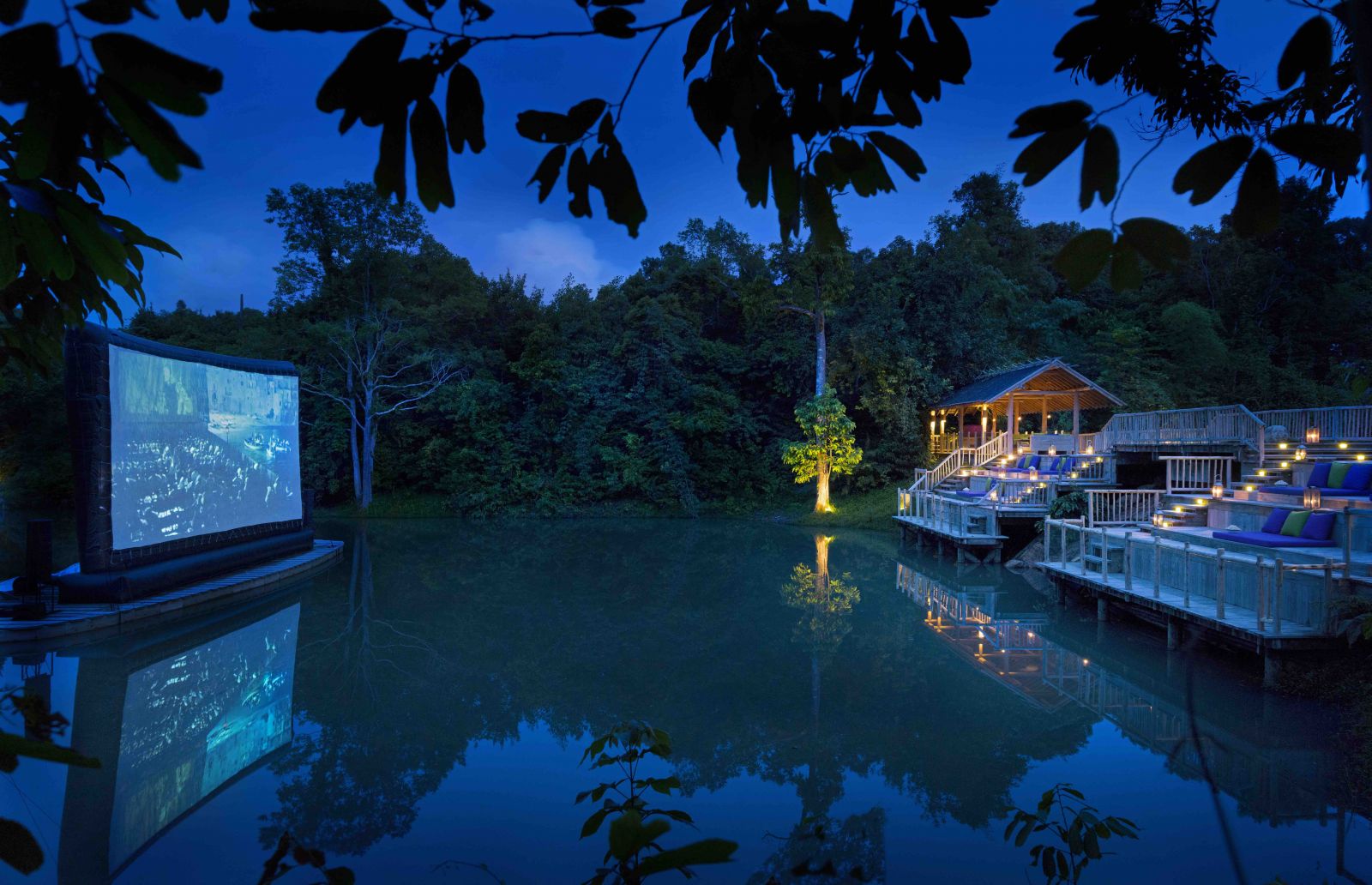 Afterwards I fell in love with the resort's Cinema Paradiso, an open-air theatre enshrouded by jungle. Along with fellow guests, I comfied up on cushions and watched classics under the stars with a bowl of complimentary popcorn (there is a menu of high-class comforts and tropical cocktails to choose from too). Despite the late hour, I also couldn't resist a peek into the observatory, where plans and constellations can be marvelled at from state-of-the-art equipment.
Because of Soneva Kiri's no-shoe policy, I travelled unshod (with venues in close proximity to each other and the resort's golf cart transportation service, it was a breeze). This was a great opportunity to finally try out grounding, which is the practice of walking barefoot to take advantage of healing health benefits. The Earth's natural energy is said to help reduce stress and provide better sleep. After sinking my toes into blankets of soft, textured sand all day long, I'm a believer.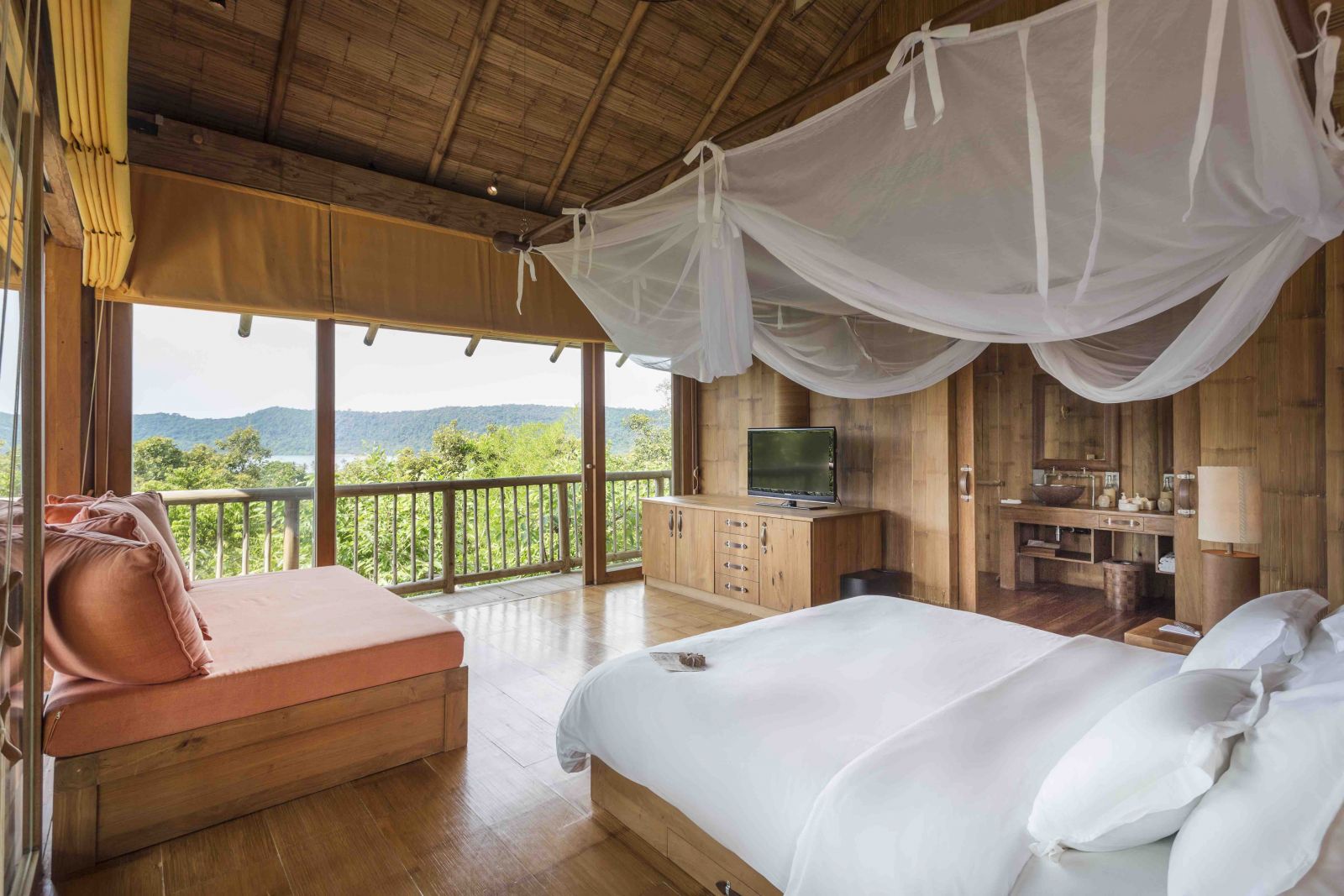 Breakfast is served in a dining room perched atop rocky crags and palm canopy. I took my time staring out over sweeping wildness, munching on charcuterie and house-smoked salmon from the dedicated ham and cheese room. Throughout the day, I came back for snack breaks between beach lounging, including a couple pit stops at the dessert cafe. For children or those with a sweet tooth such as myself it's a dream, with more than 30 flavours of free ice cream on offer from morning 'til night. A whole range of global flavours, from Thai to Mediterranean were featured buffet and à la carte, and served to satisfy all my fleeting cravings.
I came away from Soneva Kiri feeling as though my batteries were fully charged. I can highly recommend it to all types of travellers seeking rejuvenation in 2017. Whether it's families or couples looking for intimacy and quality time together, or solo adventurers doing a little soul searching such as myself, there is a complete experience at Soneva Kiri for everyone.