Since a much-lauded episode of Chef's Table, Gaggan Anand has ascended to a new level of worldwide fame. You'd imagine the pressure of millions of Netflix viewers who watched his moving story and now bout for a table, must be incredibly daunting. However, it certainly doesn't show on the celebrated chef and restaurateur, who's still taking new risks and breaking rules with his progressive Indian cuisine.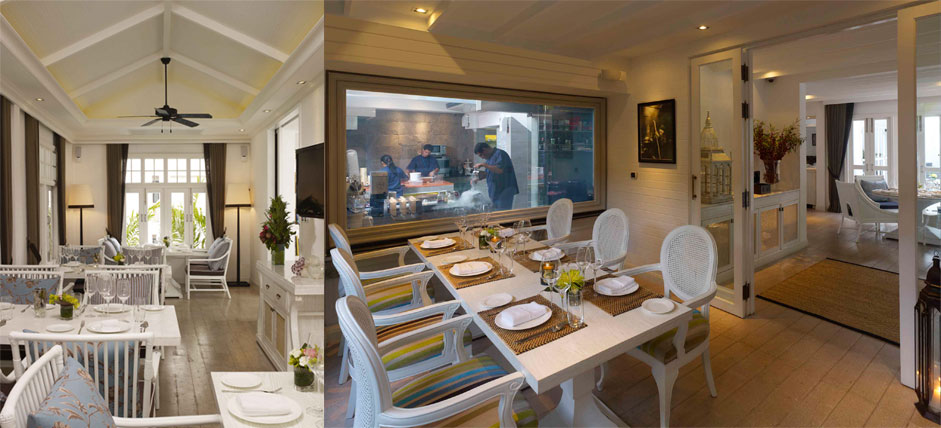 Despite his eponymous restaurant Gaggan being named winner of Asia's 50 Best Restaurant Awards in 2016 and 2015, Anand has remained humble. Prices have stayed more or less the same (even rather affordable in comparison to similar calibre fine dining establishments around the world) at 4,000 baht per person.
The latest menu uses a string of emojis to clue guests into what they'll be getting on Gaggan's multi-course, multi-sensory experience (although what arrives on the table is usually still a wild surprise, from whimsical plating to spouts of liquid nitrogen).
Chef's Table featured such dishes as "snowball destruction of mango", a white chocolate dessert smashed open to reveal freeze-dried mango, and the more controversial "who killed the goat?", a dish of free-range, sous vide grilled lamb chops with a splatter of red almond saffron oil reminiscent of a horror movie.
Gaggan's menu changes every two months and a new one will be out around mid-January. With Anand's regular experimentation with techniques such as smoking and spherification as well as his regular trips back to India for inspiration, it's anyone's guess what will be on that menu – or for that matter the next, depending on how long it takes you to snap up a reservation.
With Anand telling CNN in June that he plans to close Gaggan in around five years, there's no better time than the present to book a table.
68/1 Soi Langsuan, Ploenchit Road, Lumphini, Bangkok
Call 02-652-1700; visit eatatgaggan.com