Savelberg
Dutch chef Henk Savelberg won four Michelin stars from four restaurants he worked at across the Netherlands. When his Relais du Chateaux restaurant closed in 2014, he moved to Thailand and opened a new eponymous incarnation next to the Embassy of the Netherlands on Bangkok's Wireless Road. His food is dubbed "French cuisine with a Dutch twist", which can only be claimed by his signature style. Chef Savelberg places a high priority on the freshest ingredients and does his best to replicate the flavours of real French food, travelling back and forth between Asia and Europe to see the produce and bring it back to Thailand, ensuring he gets the best ingredients from the best sources.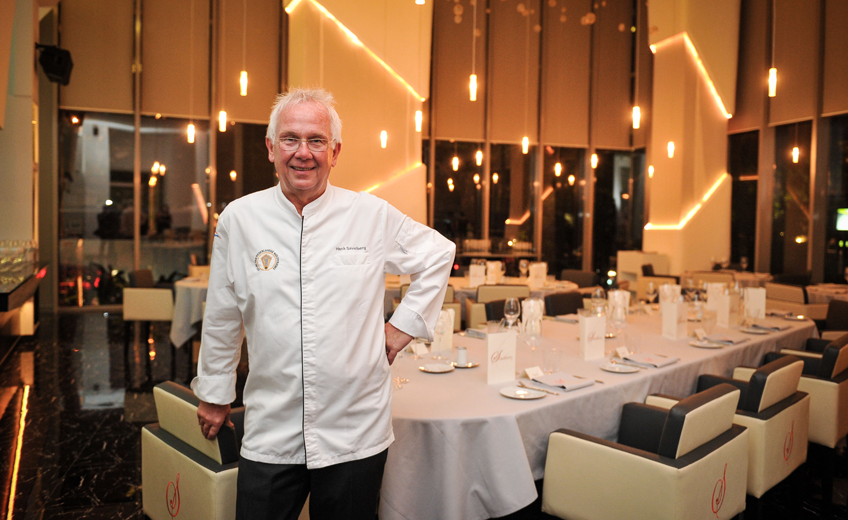 Chef Henk Savelberg
The menu at Savelberg changes to refl ect the seasonal availability of European ingredients. These items are created by Chef Savelberg and his team to make sure that the diners get to taste the best of Europe with the refi nement that only a Michelin-starred chef can offer. Combined with incomparable service, this orange-painted restaurant is one of the best fi ne-dining destinations in town.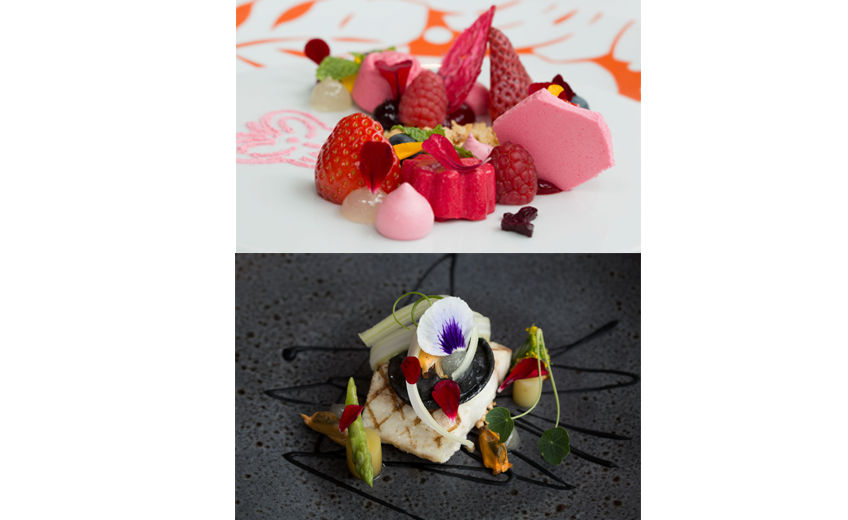 About Henk Savelberg
Henk Savelberg, prominent Dutch chef with more than 25 years of experience, whose culinary mastery earned a Michelin star in his four restaurants across the Netherlands for seven consecutive years. He is the only Dutch chef who has ever been awarded with Michelin star. As visiting chef here, Savelberg's delightfully served scrumptious dishes to VIPs and celebrities who luxuriate in his exquisite gastronome. Restaurant Savelberg Thailand in Bangkok is his first restaurant outside of his home country. The restaurant offers gourmet modern French cuisine, with Dutch touch and strives to perfect premium quality, with opulent details. Savelberg selects ingredients from excellent import and local suppliers. The Royal Project is among many of Savelberg's sources. Restaurant Savelberg Thailand is guaranteed to be the chosen destination for those longing for well-crafted dining experience.
Address: 110 Wireless Road, Lumpini, Patumwan, Bangkok 10330
Tel: 0-2252-8001
Website: www.savelbergth.com
Opening hours: Monday-Saturday lunch: noon-2:30pm, dinner: 6pm-10pm; Sunday (for special events only)