British celebrity chef Jamie Oliver's latest venture isn't a new television show or cookbook, but his first restaurant in Thailand. Jamie's Italian is an honest representation of what The Naked Chef has always done best – simple and comforting Italian cuisine in a casual-chic setting.
Located in Bangkok's newly renovated Siam Discovery, the restaurant follows the latest trends in interior design, blending industrial warehouse vibes with rustic details and floor to ceiling windows letting in lots of natural light.
A post-shopping bite might be Oliver's signature plank, an artistically arranged board covered in artisan goodies from charcuterie to buffalo mozzarella, pickled vegetables and more. Home-made pizzas and pastas are all priced around 300 baht, and range from standard Italian preparations and traditional sauces to indulgent creations – take the funghi pizza, which ups the funghi ante with roasted herby mushrooms, porcini mushroom sauce and fresh mozzarella.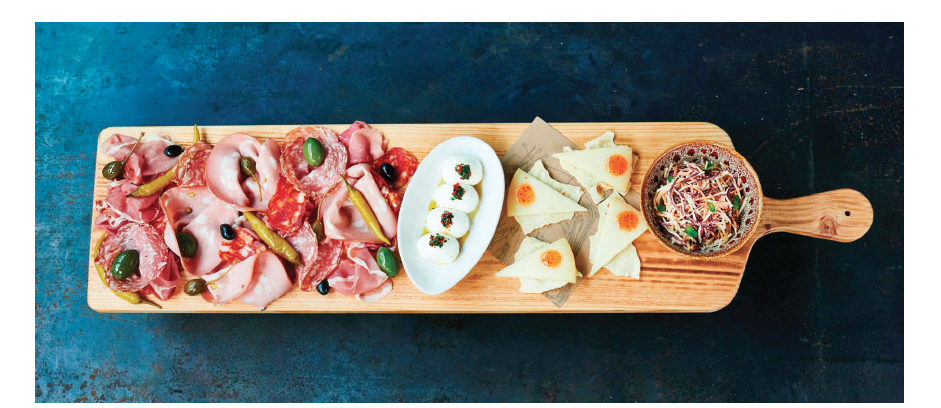 Jamie's Italian is the kind of restaurant where you can successfully bring the whole family, no matter how divergent Mum, Dad and Grandma's tastes may be. Larger main courses make for proper sit-down experiences, such as rib-eye steak with a range of sides including grilled wild mushrooms, gremolata and balsamic onions, and grilled lamb chops with agrodolce peppers and salsa verde. Health-conscious diners will be pleased to see a selection of lighter fare too, including crispy polenta chips, skinny fries and seasonal greens.
Believe it or not, those who'll love the restaurant most are likely to be any little ones sitting at the table. There is a fun children's menu with fare from cute mini burgers with baked hedgehog potatoes to spaghetti and meatballs and chicken lollipops. While they're sipping happily on an Italian soda, parents will be equally delighted with a wide spread of fresh, festive cocktails such as a Bellini or Jamie's signature mojito.

Siam Discovery Room G06, Rama 1 Road, Pathumwan,Bangkok