If you have been to Vesper Cocktail Bar, Il Fumo or La Dotta Pasta Bar & Bistro, you will probably recognize the Foodie Collection group as a trustworthy name for good food and creative drinks. Their latest venture, Via Maris, takes place on Soi Convent off of Silom Road, the location where it all began when they opened the first upscale cocktail bar in the neighbourhood.
Via Maris in fact takes the same space as Vesper, the bar that was split in two to make way for a full-scale restaurant. Inspired by the passion in food and travels of Choti and Debby Leenutaphong, masterminds behind the Foodie Collection, Via Maris was born out of love for the rich, historic and playful Mediterranean spirit. Instead of taking the usual Italian route, this casual-upbeat bistro serves dishes of North Africa, Spain, Southern Italy and the Eastern Mediterranean.
Via Maris is Latin for "way of the sea", a name given to an ancient trade route dating back to the early Bronze Age that connected 21 countries along the beautiful Mediterranean coastline including modern-day Egypt, Greece, Israel, Italy, Morocco, Spain and Turkey. The year-round warm climate allows various types of herbs and spices to flourish, and the various cultures that have occupied the area, including the Berbers, Arabs, Greeks and Romans, to name a few, have created a range of foods that are uniquely wholesome and flavourful.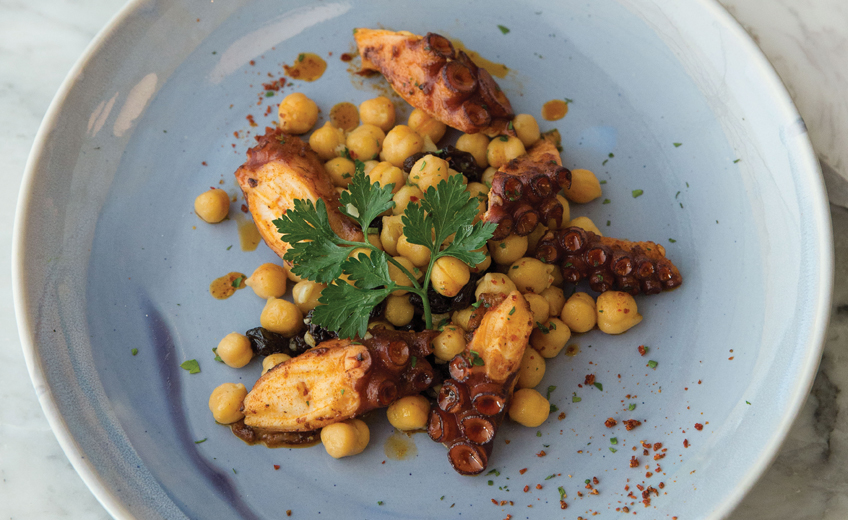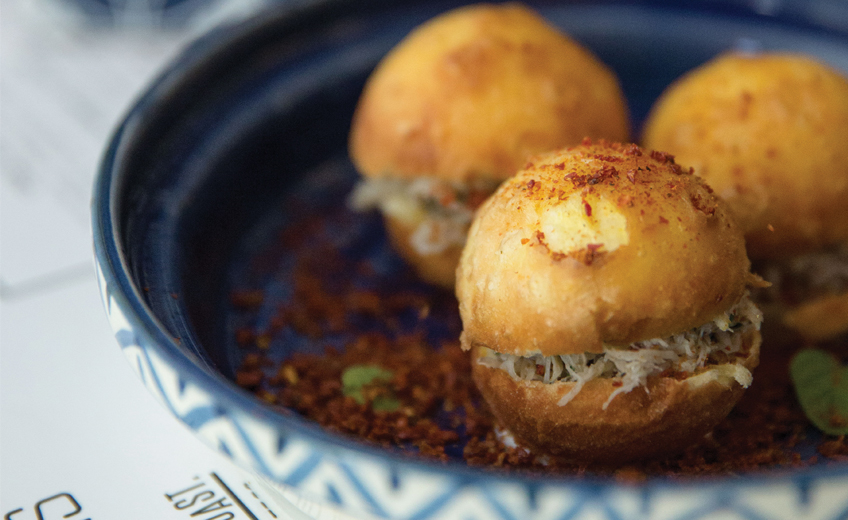 Via Maris's kitchen is overseen by the group's long-time partner, Chef Luca Appino, and Sardinian-born Head Chef Francesco Deiana. Together they take a novel approach to food, experimenting with exotic spices such as the aromatic chilli paste harissa, the cocktail of perfumed Middle Eastern herbs known as za'atar, and ras el hanout, the "top-shelf" mix of spices used in North African traditional cuisine.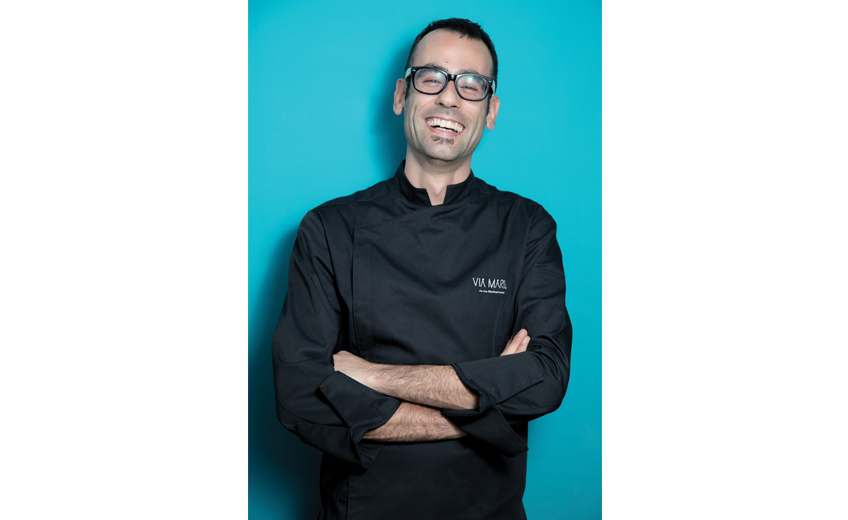 Expect dishes like the light and tasty roasted cauliflower steak with labneh and cumin tomato, the refreshing black grouper carpaccio, the fruity and tangy Royal Project figs and lemon granita, and the hearty grilled octopus tentacle with chickpeas and pimenton de la vera. Other highlights include crab bomboloni, where crabmeat is seasoned with sumac and then deep-fried in dough, and burrata and strawberry, where light and creamy Italian cream cheese is served with fresh strawberries.
Besides produce from the Royal Project, Via Maris works closely with local fishermen to promote sustainable seafood and offer the freshest products. They also offer a selection of natural and boutique wines to complement the food.
Via Maris is located on Soi Convent off of Silom Road. Two and three-course set lunches are served on weekdays from noon to 2.30pm.
Dinner is served daily from 5.30 to 11pm.
Reservations are recommended at 02-236-5558.
Visit www.viamarisbkk.co.