It's been just a little over a year since the small, idyllic lanes of Sathon Soi 10 and 12 became a hot spot for Bangkok gourmands and cocktail aficionados. And one of the contributors to this happening little neighbourhood is Bunker, a new American cuisine restaurant tucked inside a concrete shophouse at the end of the soi.
Industrial, edgy and a bit moody, Bunker stands three stories tall. Bunker is in appearance much like its name, with a scorched concrete exterior that looks like it has just taken a direct hit, and a recessed doorway that leads into an interior of raw concrete beams and distressed concrete walls. The brutalist design is the work of American Kelley Wheatley, a resident of Bangkok with a reputation for daring works that push towards the edge yet manage to create spaces, and furniture, that wrap a visitor in comfort.
Start the evening with a drink or two at the bar, manned by American-Argentinian beverage director Andreas Pergher, Bunker's own walking, talking drinks encyclopedia. The well stocked bar has classic and signature cocktails to quench your thirst, as well as an extensive wine list and craft beer options.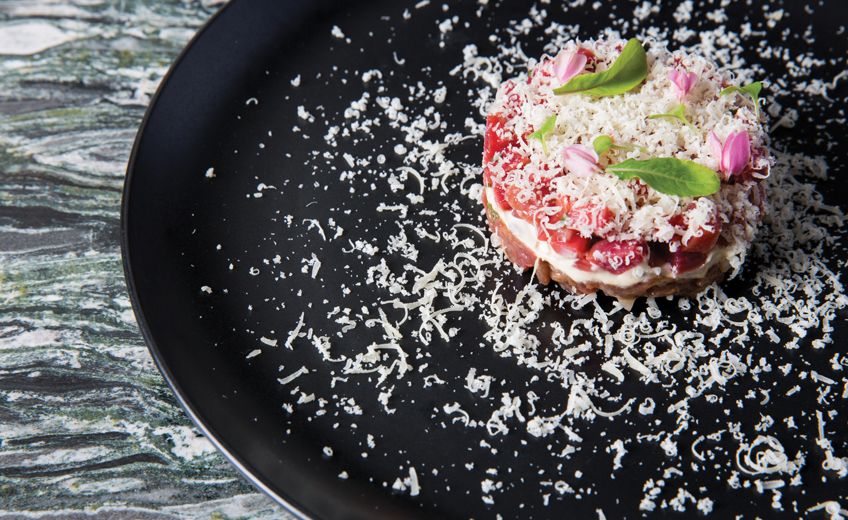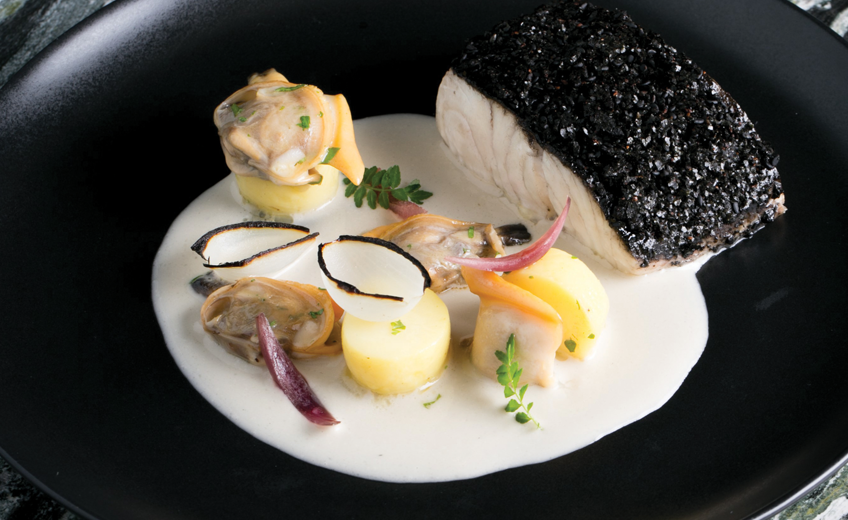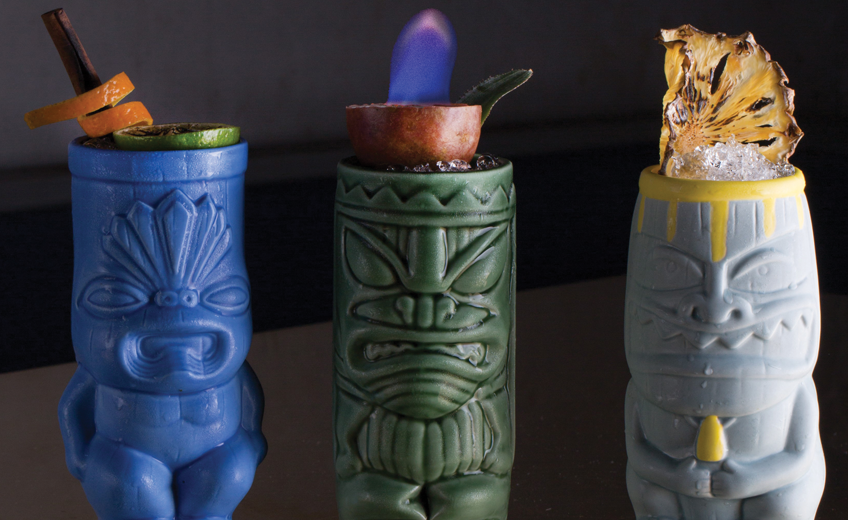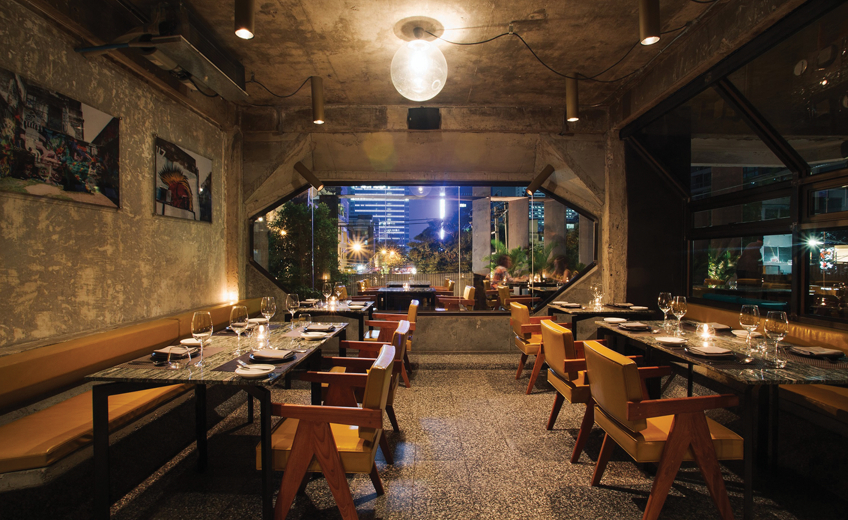 The food at Bunker draws on Filipino-American Chef Arnie Marcella's New York background in "new American" cuisine, a style that derives from the melting pot of the great metropolitan American cities. New American cuisine takes themes and techniques from the multicultural, metropolitan cities of America and adds exotic ingredients from just about anywhere. Much of it depends on the individual chef, and in cuisine terms Arnie is himself a one-man melting pot. To his own experiences he adds a personal love ("addiction" he calls it) of Japanese cuisine, and a fascination for the food of Mexico.
The plates created in Bunker's kitchen vary from small tapas-style bites and appetizers to larger format dishes and a full tasting menu. Ingredients range from American Eagle Rock oysters to Australian wagyu beef, Perigord black truffles and fine cheeses from France, Spain and Italy. Alongside these international ingredients are fine quality foods such as duck, chicken, fish and shellfish, herbs, spices and fresh vegetables and fruit sourced from premium suppliers in Thailand.
Signature dishes contain surprises that are always a delight. Salt-cured foie gras served with plum jam. A tiger prawn grilled and resting on a bed of creamed corn. Grilled beef tongue with snails and a puree of parsnips, reflecting Arnie's classical background. A whole organic chicken, sourced from a farm outside of Bangkok, roasted with black truffles and served with a powerful black garlic sauce. And for dessert a meringue made from roselle juice, and the US favourite, carrot cake.
In the recent Michelin Guide Bangkok, the first edition for the capital, Bunker was awarded a Michelin Plate.
Bunker, at the end of Sathon Soi 12, is open
daily from 5.30pm to midnight. Reservations are
recommended at 092-563-9991. Visit www.bunkerbkk.com.