By John Clewley
THE BEAN IS THE BOSS
How two childhood American friends built a successful coffee business
When Dale Lee and Andrew Stotz founded the CoffeeWorks company in 1995 in Bangkok, neither had any idea of what they were getting into. "One of our friends said, 'Are you crazy – you'll never be able to do this. You don't even drink coffee.' It seemed like a good idea at the time, and we were young enough and dumb enough to try it!" said Stotz.
Today, after nearly 25 years, the two junior high school friends have transformed CoffeeWorks from a small office coffee service business into one of the leading B2B fresh coffee roasting and commercial espresso equipment importers-distributors operating in Thailand. The company supplies its freshly roasted coffee to McCafe, S&P Blue Cup Coffee outlets at S&P Restaurants, major hotels, outlets like Dean & DeLuca, and is the Thailand partner with major espresso machine makers like Cimbali and Synesso. And they are having a great time.
The roots of their coffee adventure began with Stotz moving to Thailand in July 1992, after working in California in the beverage industry. Lee made a trip to Thailand in 1993 to visit his junior high school friend and it was during his trip that the idea of starting a fresh coffee business had begun to percolate. "I had noticed that most coffee sold in Thailand was instant coffee," Lee said, "and there was very little in the way of fresh coffee." He had worked for five years in the US coffee market, so he had an understanding of the coffee industry and was right in the middle of the boom in fresh coffee (and coffee shops) that began in the 1990s in the USA. He was a natural to lead the company, and has been the managing director since the company's inception.
Meanwhile, Stotz had begun to carve out a career as a financial analyst, leading the WI Carr equities research team in Thailand.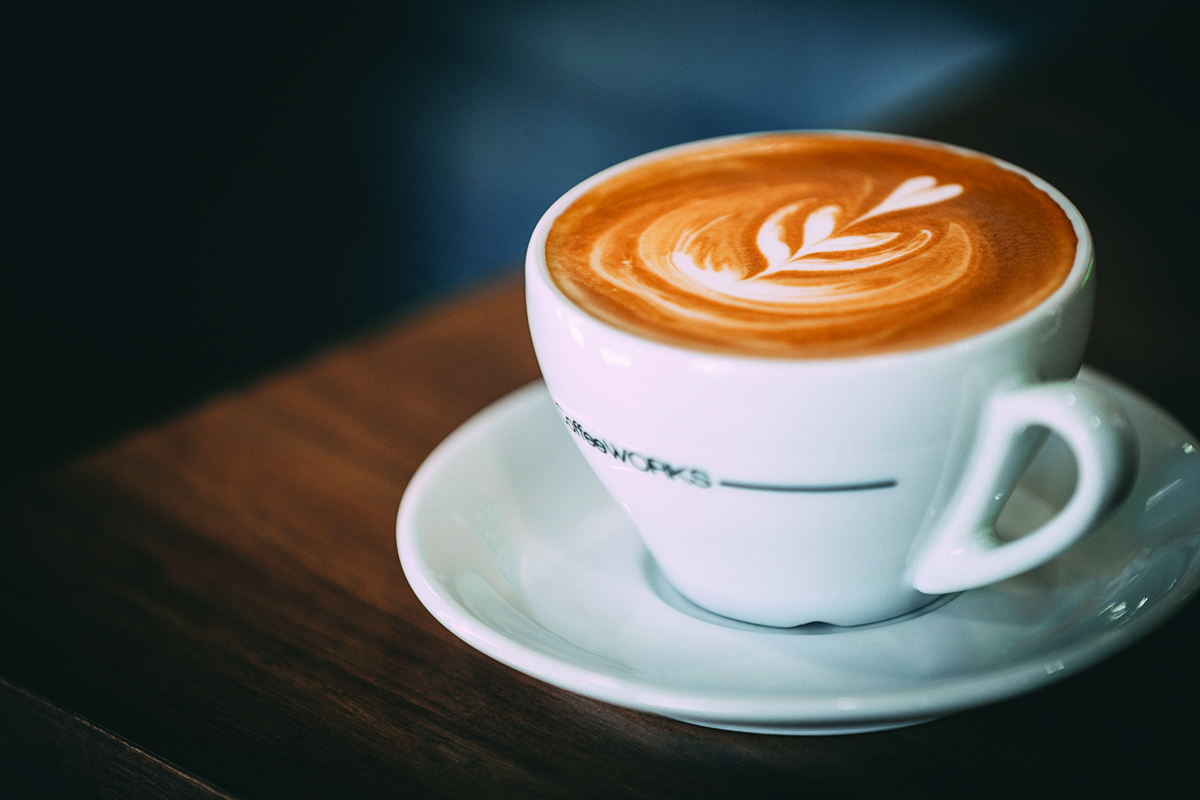 CoffeeWorks origins
On August 1, 1995, the two schoolmates founded the company, which by 1996 was registered under the US-Thai Treaty of Amity, which allows US nationals to own 100% of a company in Thailand. The idea was to sell fresh coffee and coffee machines to businesses – B2B. Within a short period, the company had gained valuable accounts from companies located in the Map Ta Phut industrial zone, as well as Star Petroleum and the US Embassy in Bangkok.
"Prior to starting, we thought we might source roasted beans locally, but eventually we realized we would have to buy our own machines and do it ourselves," Lee explained. He found a refurbished coffee roasting machine in the US and imported it to Thailand. And for the next few years, the company grew steadily, until the economic crisis of 1997 which had a catastrophic effect on so many businesses in Thailand.
Stotz lost his job at WI Carr and coffee sales plummeted. "They were very tough times, and we really did ask each other whether we would have to close the business. So the birthing of the company was painful but that set the tone for the future – we had to make sure we supported ourselves," he said.
After a period in which they had to slash costs, downsize, even sleeping in their factory, the two coffee men decided that the company needed to be repositioned and that the revenue their coffee sales generated had to be diversified. "We tried the co-branded retail coffee beans in supermarkets, but that required a lot of retail staff and we only broke even," explained Lee. "As a result, we got out of supermarkets, although many years later we re-entered retail in the form of department store sales with the In 1998, from their original garage start-up roasting operation they began roasting coffee for one of Thailand's first shop chains, Coffee World. "But given Thailand's economic condition at that time, coffee shops were slow to scale, so it took some years before the coffee shop channel developed enough to provide interesting volumes," said Lee.
The Coffee World account led to further customers with S&P Restaurant's Blue Cup Coffee and eventually McCafe at McDonald's, while an account with Dean & DeLuca opened the doors to hotels, leading to accounts with, among others, Marriott, Starwood and Accor hotel properties. For coffee shop chains and hotels, CoffeeWorks also offers barista training and a full range of espresso and commercial coffee machine cleaning products as the exclusive Thailand importer and distributor of Cafetto from Australia.
In 2006, the company began to partner with espresso machine manufacturers, such as the world-renowned brand Cimbali manufacturing in Milan, Italy, since 1912 and still privately held by the Cimbali family. In 2013, CoffeeWorks finally departed its garage start-up, designing, constructing and moving into the company's current roasting plant in Samut Prakan. As recently as 2018, CoffeeWorks become the exclusive Southeast Asia importer and distributor covering Thailand, Cambodia and Myanmar for Synesso espresso machines from Seattle, USA.
Lee says that the coffee market in Thailand – 80% instant coffee and 20% fresh coffee – has not changed that much since they started in 1995, but with the growth of coffee shops and the hospitality industry, the B2B market has expanded. "Our product mix is more diversified than when we started," said Lee. "We sell 40% to hotels, 40% to coffee shops and restaurants, about 15% in offices and 5% for our retail Melitta products."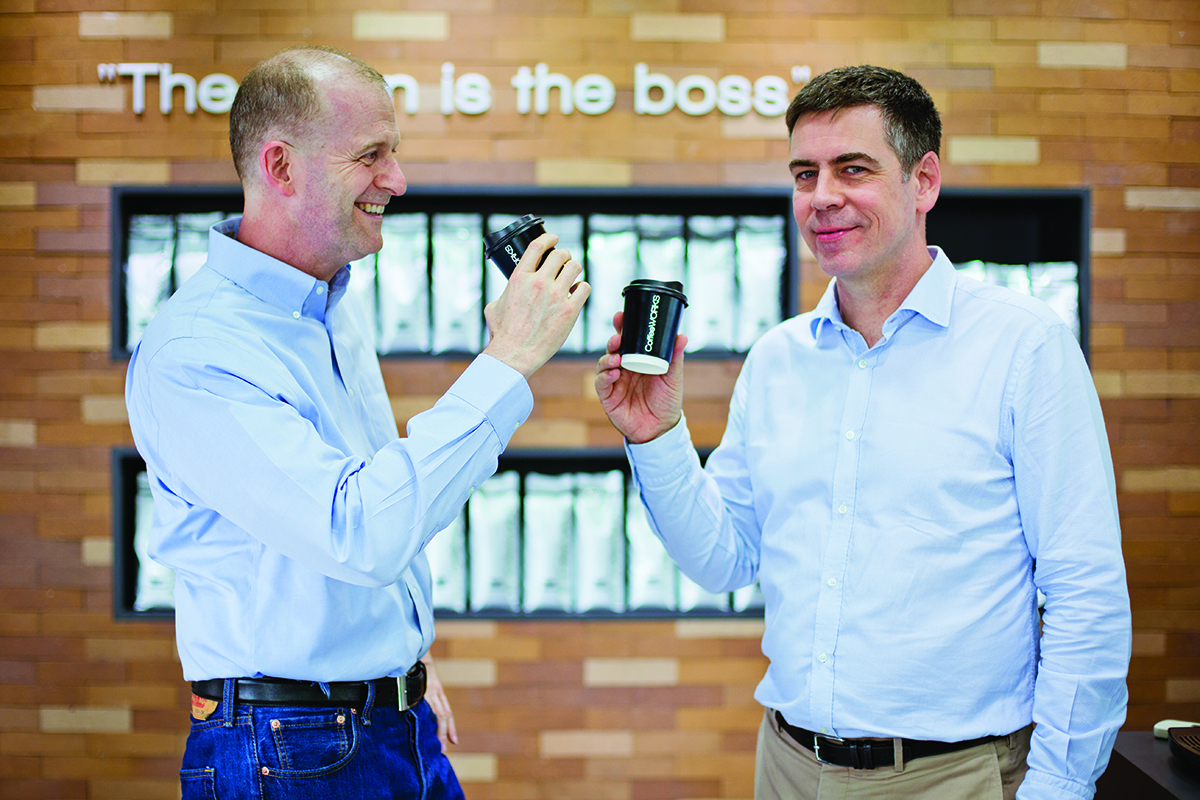 Experience Centres lead the way forward
Always trying to improve and refine their products and services, in 2015 Stotz and Lee hit on an idea that has proven to be very successful: experience centres. Lee noted that prior to the opening of the first centre, they would have to set up training and product demonstrations in companies and hotels, which was time-consuming and costly.
Instead of in-house training they decided to create an experience centre – the first is just around the corner from CoffeeWorks headquarters on Sukhumvit 26. "Setting up in hotels for product demonstrations was always a challenge. With the experience centre we can hold workshops and training courses. We can also present 'origin stories' on coffee blends and showcase commercial and retail coffee machinery. It's been a very good idea for us – it's raised our profile," said Lee.
After opening the Bangkok experience centre, CoffeeWorks has added another facility in Pattaya and there are plans to expand the centres throughout the rest of Thailand where the company already has upcountry tech-support offices and technical teams for equipment service support. "Eventually we'll expand into the rest of Southeast Asia. Our growth strategy is simple – it's through a network of CoffeeWorks experience centres in Thailand and Southeast Asia," said Lee.
They say that you should never start a business with a friend. How have the two school friends managed to avoid conflict and maintain a healthy relationship? "Well, Dale is the MD, so he's focused on growth, while I'm on the financial side and I'm concerned by risk. This balances out. We go step by step and we finance our own growth," said Stotz
This somewhat conservative approach has enabled the two coffee adventurers to retain ownership, especially important after an economic crisis, and to control what they can and cannot do. Although they have been in the coffee business for a quarter of a century, they are as enthusiastic now as when they started. Lee and Stotz are having fun, taking it one cup at a time.