When Kampanart Sangsorn, then a master's student at Silpakorn University's Faculty of Fine Arts, let his mind wander into fantasy lands and crafted surreal, fictional characters from his imagination, little did he know that it would later turn into a promising career and also win him an award.
"After I completed a bachelor's in fine arts from Silpakorn, I actually worked in the field for a while. But in my free time, I always liked to draw characters from my imagination," Kampanart said. "It fulfilled me in a strange way and I don't even read comics or storybooks much. A friend then recommended me to a publisher that was looking for an illustrator for a children's storybook and my career as an illustrator began."
The 33-year-old native of Nakorn Si Thammarat might not look as sweet as his characters but his extensive imagination and delicate, meticulous artistic skill breathe life to various fictional characters in a number of children's books.
"Most people don't believe that I paint for children's books," Kampanart said, laughing. "But I like how colour design can be diverse and fun, with no limits. I like it that I get inspiration from the stories, and that the pictures and the visuals I create from them further inspire young minds and nurture the creative side of young readers."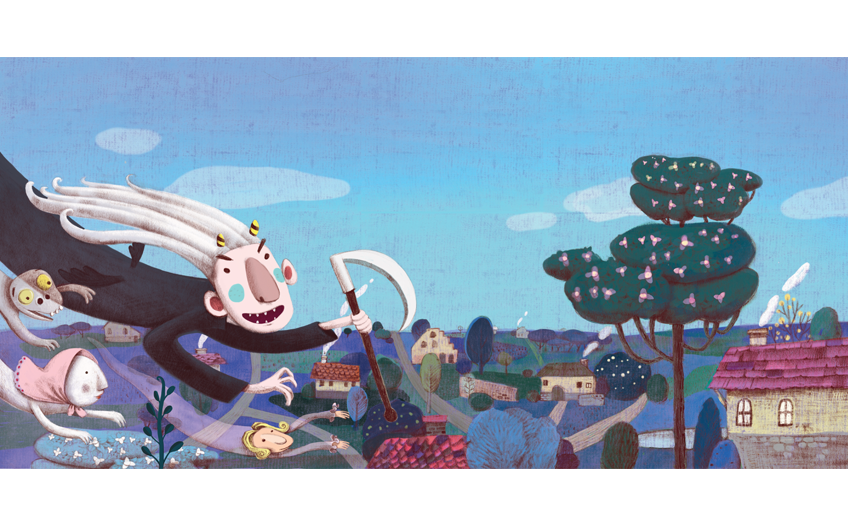 Citing American illustrator and children's book author David Wiesner as his idol, Kampanart made a name for himself with his own story, Strange Forest, a series of four books in 2012 that launched his career not only in Thailand but also in Asia where he was contacted by a publisher in Taiwan to do a series of children's books. Using a mix of watercolour, acrylic, coloured pencil or even ballpoint pen, his works usually capture fantastical elements that appeal to imaginative minds.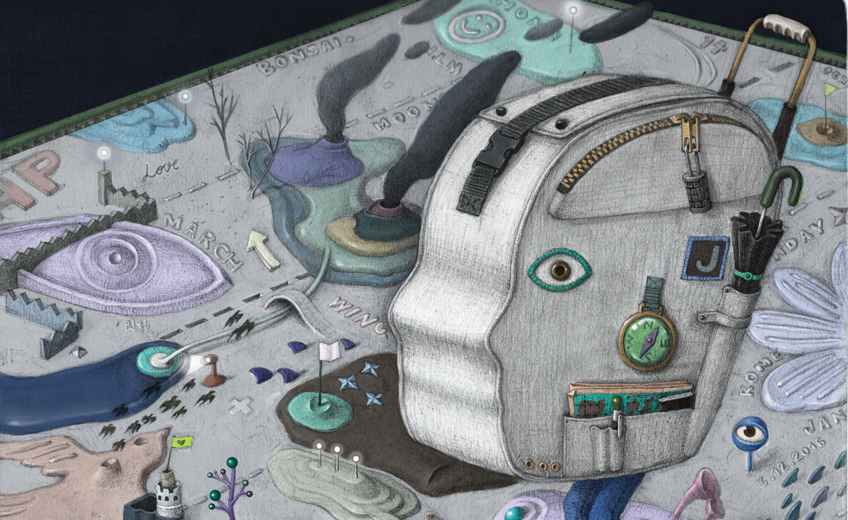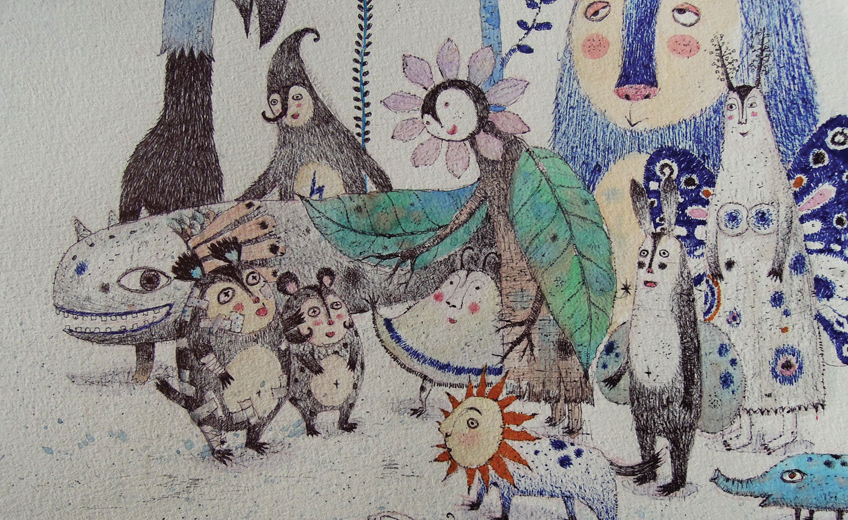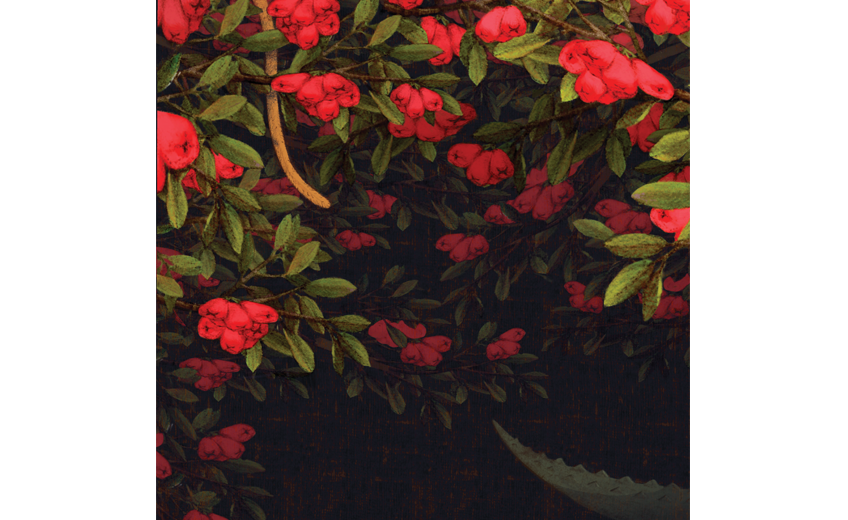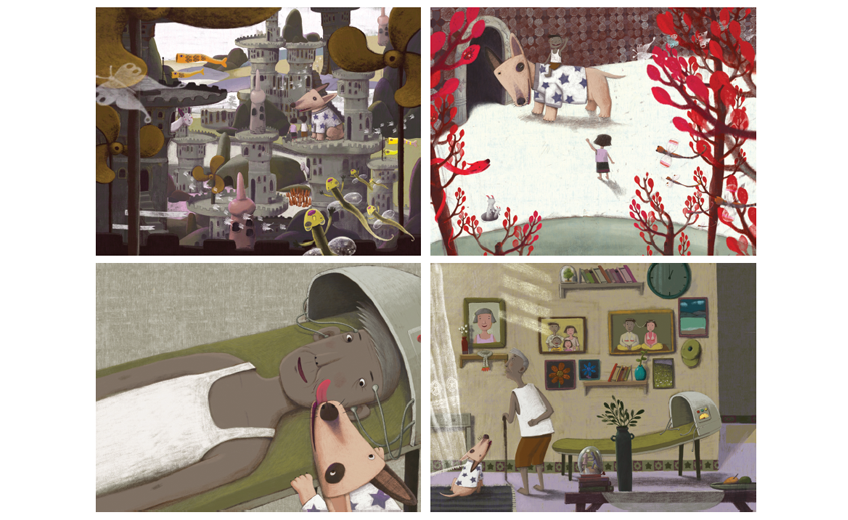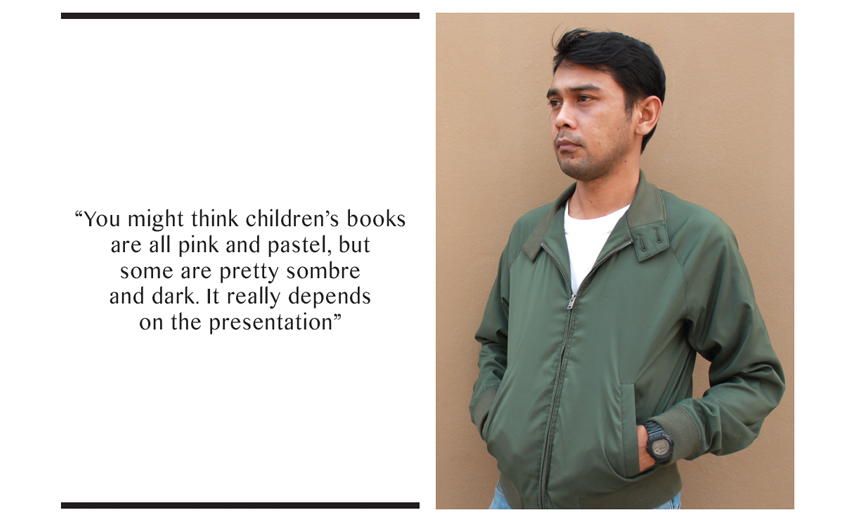 "I love colour design in painting," Kampanart said. "One character, one object or one scene can feel so different when you use a different palette and that's where the fun is. You almost feel limitless. You might think children's books are all pink and pastel, but some are pretty sombre and dark. It really depends on the presentation."
Just last month, Kampanart decided to enter a competition for illustration for the first time, and he won. Late last year the inaugural edition of the International Children's Content Rights Fair hosted the first ASEAN Illustration Contest, which welcomed 112 contestants from Brunei, Indonesia, Malaysia, the Philippines, Singapore, Vietnam and Thailand, as well as Thailand-based French and Indian illustrators. Kampanart won with Somwang's Story, a series of five images narrating the life of an old man, Somwang, in retrospect – distorted distant memories of life combined with Somwang's imagination and fantasy of what his life could have been.
"The competition asked for five paintings, so I was thinking of telling a small, simple story that completes in five images," Kampanart said. "It's not really a story for small children, but it has elements of fantasy in it. I chose to enter the competition with this story because I wanted to show how a small and simple story can be wbeautifully narrated by paintings with very few words. Actually picture books are something I'm very interested in, and would like to explore in my career as illustrator. With this award, I hope to get more recognition and acceptance in a wider circle both in Thailand and maybe also ASEAN."
In the visual art scene, fine art is considered the highest form. Having earned two degrees in fine art makes his career choice as illustrator something many of his peers would frown upon. But to Kampanart, art is not about status but inner fulfilment and making ends meet.
"Illustrators are seen as second citizens in the art scene," Kampanart said. "And I got that look from some friends and acquaintances in the fine art scene, too. But I discovered what I love to do and can make a living out of, which for me is great. I'm passionate in fine art, too, but I don't have the luxury of sustaining myself from it alone. In fact, very few artists in Thailand can make a living solely from fine art. I'm sure I'll do some fine art one day, when the time is right for me."