By: James Haft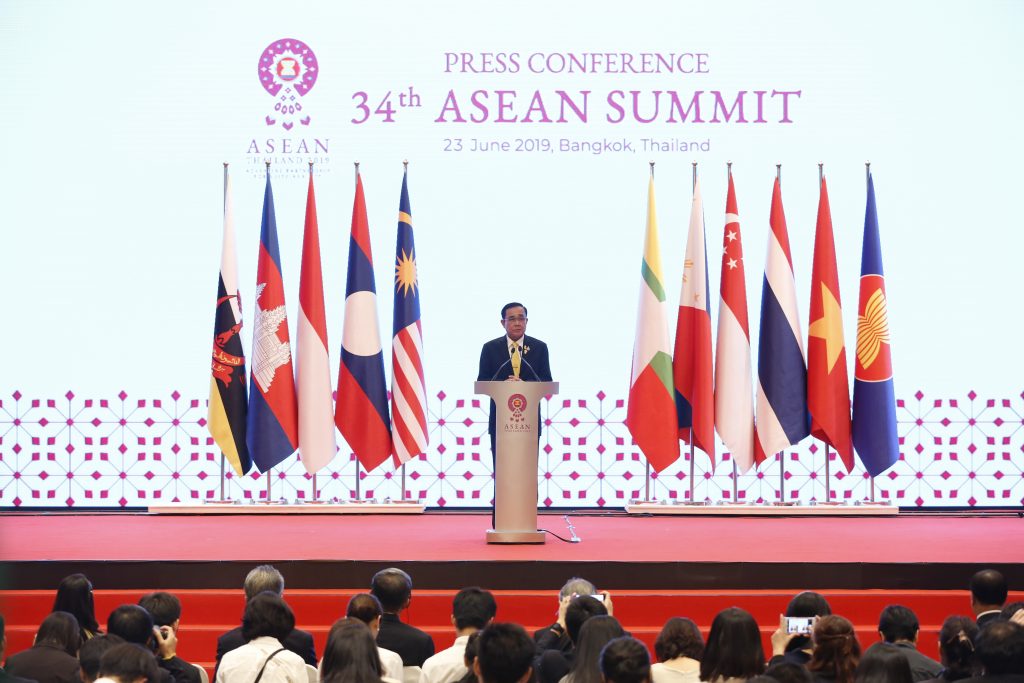 After ten years, the ASEAN chairmanship has returned to Thailand. On Friday, while speaking at the Bloomberg ASEAN Business Summit, Prime Minister Prayut Chan-o-cha told business leaders that Thailand was once again stable and ready to lead the ASEAN Community forward.
Some might remember that one of the last ASEAN Summits hosted by Thailand in Pattaya when Abhisit Vejjajiva was prime minister and served as the chair was disrupted by red shirt Taksin supporters. Now, though, following the coup in 2014, Thailand recently held an election and Prime Minister Prayut Chan-o-cha was chosen and given the mandate by the lower and upper houses to continue as the country's leader.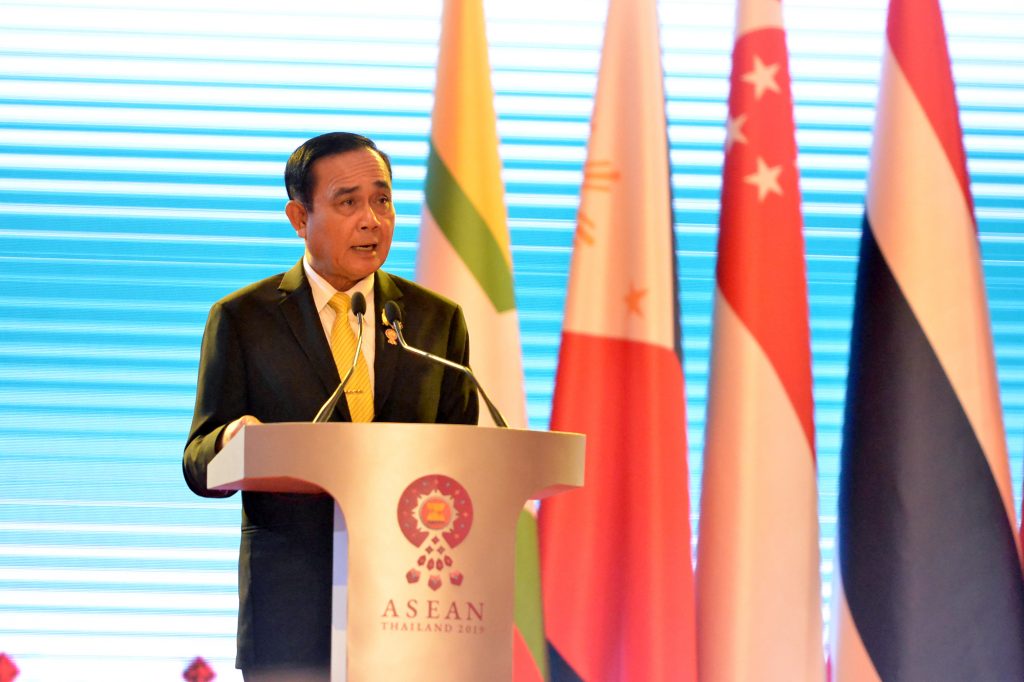 Prime Minister Prayut Chan-o-cha also said he was ready to lead the grouping in concluding the Regional Comprehensive Economic Partnership (RCEP) with its other regional partners, including Australia, New Zealand, China, India, Japan and South Korea. However, only seven of the 20 chapters of the pact concerning liberalizing trade and service have been agreed upon, which means there is still much to do.
With a combined population of 3.56 billion persons and a trade value estimated at 10.3 trillion US dollars, nearly 30% of world trade, the RCEP is expected to become an important contributor to the further growth of Thailand's and ASEAN states' economies.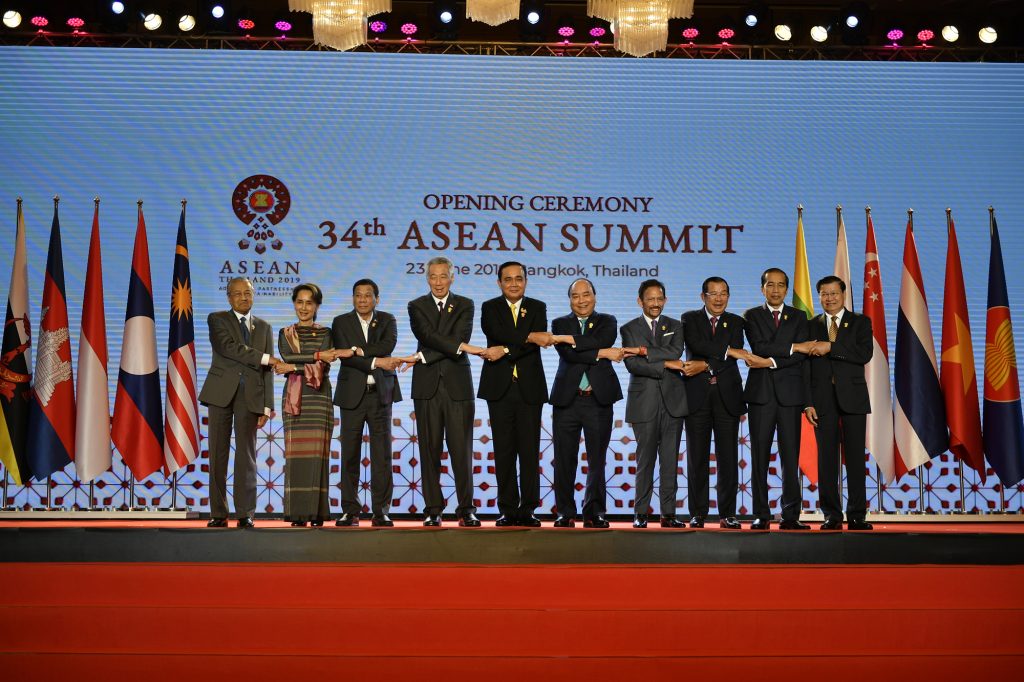 Saturday, 21 June, the prime minister chaired the preliminary session before the formal summit is held on Sunday, 22 June, at The Athenée Hotel on Wireless Road, which is why the avenue has been partially closed to traffic over this weekend.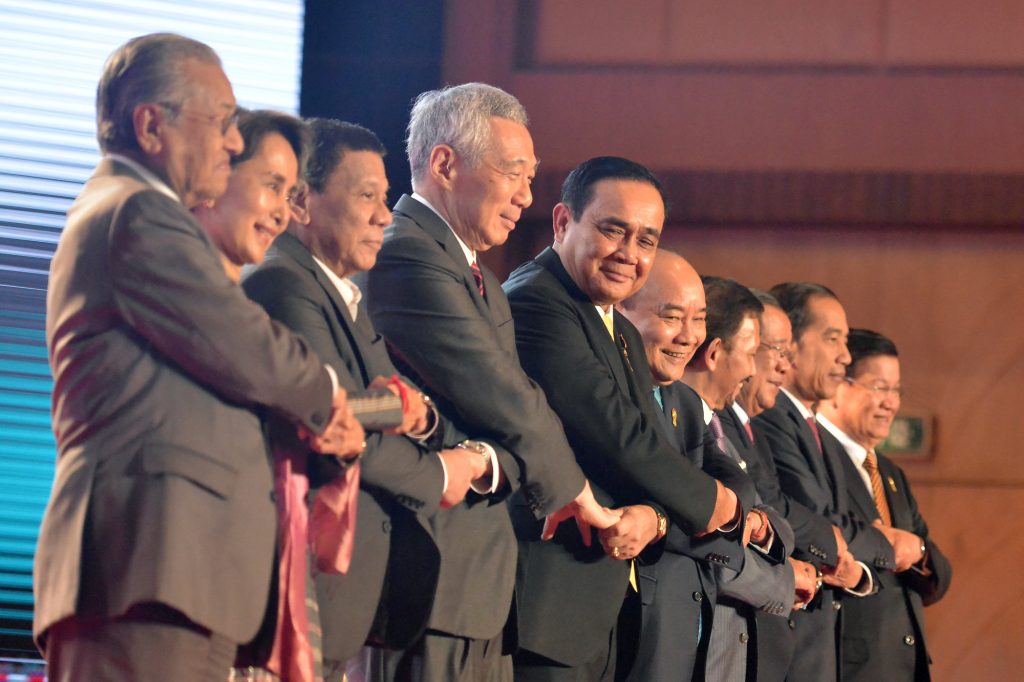 All 10 of the ASEAN member states' leaders are in attendance and Prime Minister Prayut Chan-o-cha, as chairman, also invited Myanmar State Counsellor Aung San Suu Kyi. She and the country's incumbent president, Win Myint, are expected to face some harsh criticism concerning the Rohingya crisis as it affects other member states as well as the community's image.
HE Dato Lim Jock Hoi, ASEAN Secretary General, conducted an assessment of this issue the end of last year, which is certain to be discussed. ASEAN, though, has as one of its guiding principles non-interference in a member's sovereignty, which makes it difficult to solve what is considered, particularly by Myanmar, an internal issue.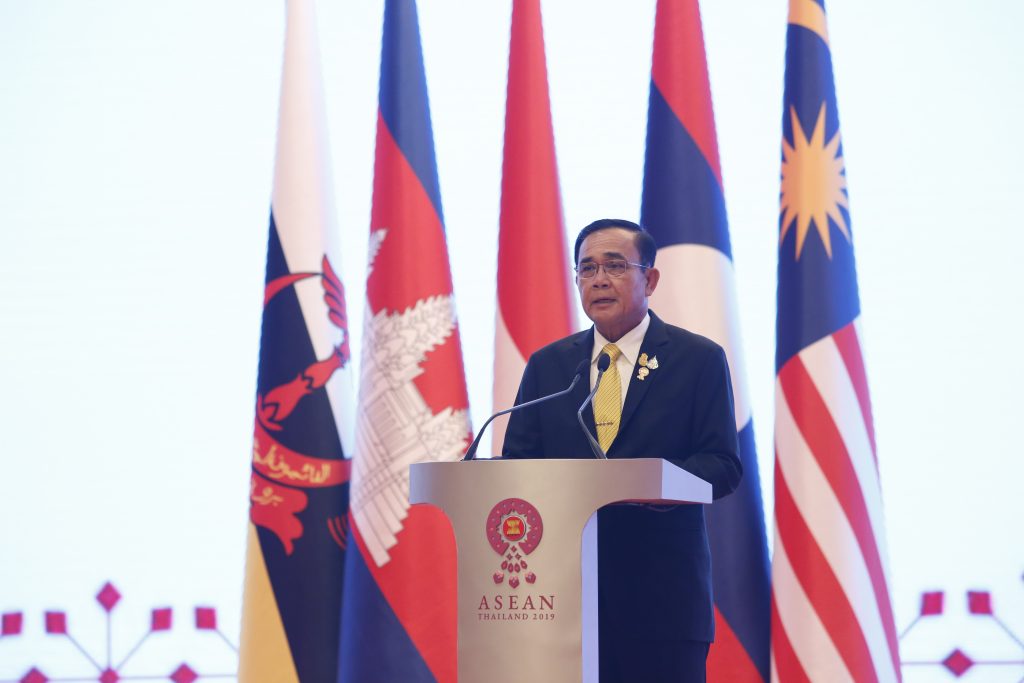 As tensions remain high over sovereignty and control of the South China Sea, foreign ministers also met to try to work out a Code of Conduct (CoC) for this body of water. Still, as in the past, it could be difficult because of bilateral relations among the different regional players as well as the United States.
It is also hoped that the Bangkok Declaration on Combating Marine Debris in ASEAN Region will be adopted. This is being welcomed by environmentalists as Indonesia, the Philippines, Vietnam and Thailand are among the five countries throwing the most plastic waste into oceans along with China, which is the worst according to a 2015 report co-authored by environmental campaigner Ocean Conservancy.
Other issues to be discussed at the summit will be the ASEAN Cultural Year 2019 and an ASEAN bid to host the 2034 FIFA World Cup.
At the end of the event, a Leaders' Vision Statement is expected to be released based on the 34th ASEAN Summit theme, Advancing Partnership for Sustainability.