FROM VJ RINGMASTER
Former model, MC and soap opera star Matthew Deane has turned to prize fights and obstacle courses, and continues to reinvent himself while boosting the international profile of muay thai
Matthew Deane is a tall man with presence. He has a boyish smile and a glint in his eye. He shines when he's on stage, almost like he was born there, but for the gym owner, father and celebrity it was a long journey from country boy to ringmaster. Like most successes, it was part hard work, part luck, but when he stands centre stage with a microphone it seems like destiny.
A Star is Born
The half-Thai half-Australian came from a small town in Queensland. He was always a sporty kid and he did karate growing up. His uncle, Chai Sirisute, is a renowned muay thai and martial arts instructor. Sirisute founded the Thai Boxing Association in America, which hosts the largest muay thai tournament in the country.
"We'd meet up nearly every year and he would instil muay thai knowledge every time," Deane said.
Wanting to maintain connections to the motherland, his family came to the Land of Smiles for yearly visits. Like many adventurers, Deane came as a young adult and after many visits decided to stay.
"I didn't want to leave, like everyone else. Bangkok is a great place to live, especially for someone from a small town," he said.
The Australian was 18 when he first got scouted. At first, he was nervous about it. Why in the world would anyone want a kid like him? Deane a star? No way. His family helped him take the first step, though. He got into the business when Thailand's fascination with Eurasians was just beginning. The mixed luk khreung look is still popular today.
His path to celebrity took off quickly. He began to do regular modelling jobs, walking the catwalk. Every week a new gig. Every month a new show. From there he landed a job as a VJ for MTV Thailand. Later he secured his fame with lakhon, the popular Thai soap operas.
His pop star status had him firmly entrenched in the entertainment industry. He never felt totally comfortable, though.
"I never felt I was in the business. It was just a job. In the entertainment business, you can't be too serious about yourself. You really have to take things tongue-incheek."
But things became more serious for Deane when he proposed to long-time girlfriend and starlet Lydia Sarunrat Visutthithada. The Bangkok native is an award-winning actress with over a dozen albums and several hit singles. The two have a young son named Dylan, who travels with them everywhere.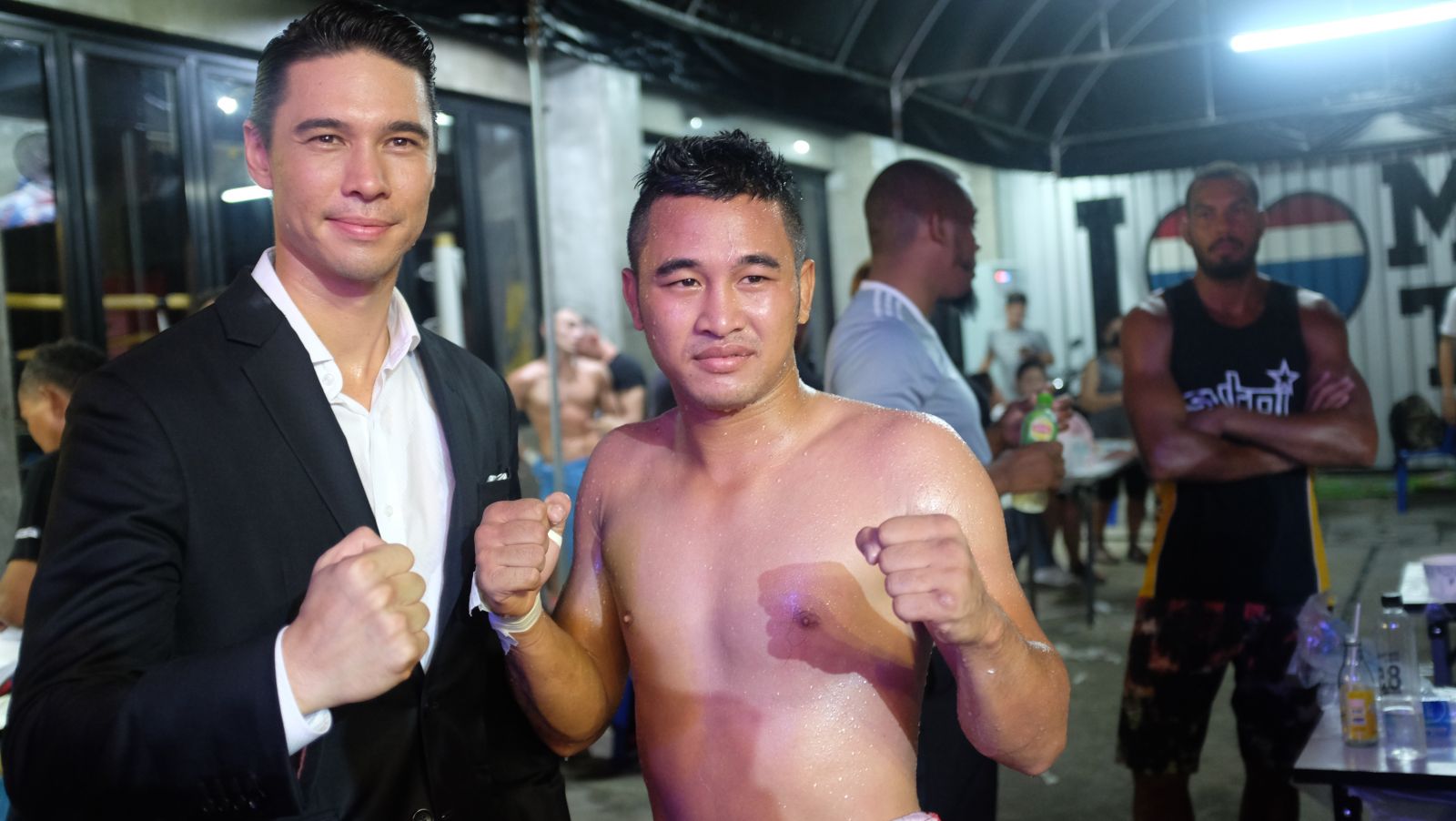 MC in the Ring
Deane's on-screen time had him reignite his childhood passion with muay thai. His uncle's teachings came back to him and helped him become a master of ceremonies. Promotions such as Thai Fight were trying to appeal to an international market. Deane had the dual language abilities to communicate with crowds worldwide. It was an easy match. He served as the lead MC for the promotion for several years. The show was one of the first to really cater to an international crowd and also refine a traditional sport for the Thai market.
"Regular Thais knew of muay thai but had never watched it live. It was never shown on TV," Deane said. "It was something they were proud of as a national sport but they didn't know anything about it. Once they got to see more of it, they finally understood why the Western world loved it."
Thai Fight has had several stand-out stars such as Saenchai and Buakaw fight on their show. Their talent was exhibited across the world, bolstering the exposure of the eight-limb science.
Since his time at Thai Fight, Deane has gone on to work with several promotions including Super Muay Thai, Kun Lun, Super Champ, Nakornloung Boxing Promotion and others. The emergence of high production promotions has fuelled the sport's success overseas and rekindled the flame in Thailand.
Now nearly every channel has a promotion. There is more televised muay thai than ever before. Internet streaming and live television have helped push the sport beyond Thai borders.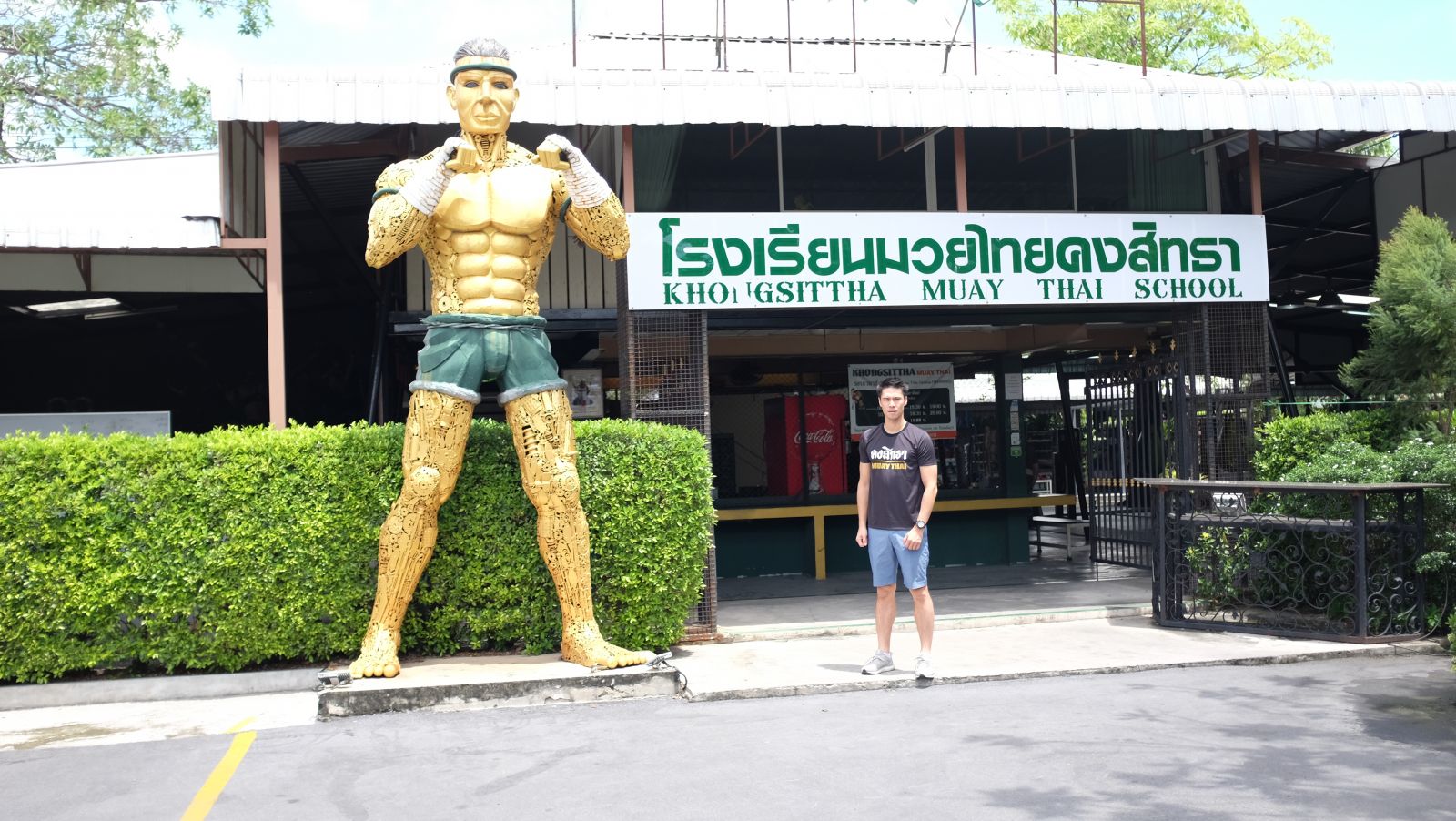 The Gym
The growth of the sport was the impetus for Deane to open his own gym, Khongsittha. It is very much a part of the muay thai community and Deane attributes the opening of the gym to the suggestions he got from the muay thai world in Thailand. He asked how he could best contribute to the sport.
"They suggested I start a gym. It was the next step," he said. "But It had to be my style of gym. I knew how to make a place nice, clean and fun. My brother-in-law Dunk had the tools to figure out the behind-the-scenes stuff, he has a business degree. We planned it out for eight to nine months and then Khongsittha was born."
The birth of Khongsittha is part of a fitness boom in the country that weds tradition with modernity.
Deane offers a place for regular Thais to work out at while giving the same service as Western fitness centres. Located in the Lat Phrao district of Bangkok, the large gym has two full size rings, showers, large locker rooms and ice baths for sore practitioners.
The gym has several professional fighters including Richi Alvarez and Suedam Khongsittha. They fight regularly at Max Muay Thai and MX Muay Extreme, two well known promotions in Thailand.
"We have a few regular fighters. It proves that we are successful and can produce fighters. Our boxers won two belts in one week," Deane said.
The bread and butter of the gym is the locals, though. Muay thai is undergoing a surge that corresponds with the growth of social media. The creation of new technology has reinvigorated old-style martial arts. It has become more trendy to work out and then take selfies at the gym.
"Fitness in general has kicked off in Thailand. Muay thai is part of that," Deane said. "You know how much you're working out. You're sore the next day. You can see the results."
The gym has hosted several fly-in camps and specialized seminars. It recently invited the United States Muay Thai Federation to have their youth athletes prepare for the IFMA games.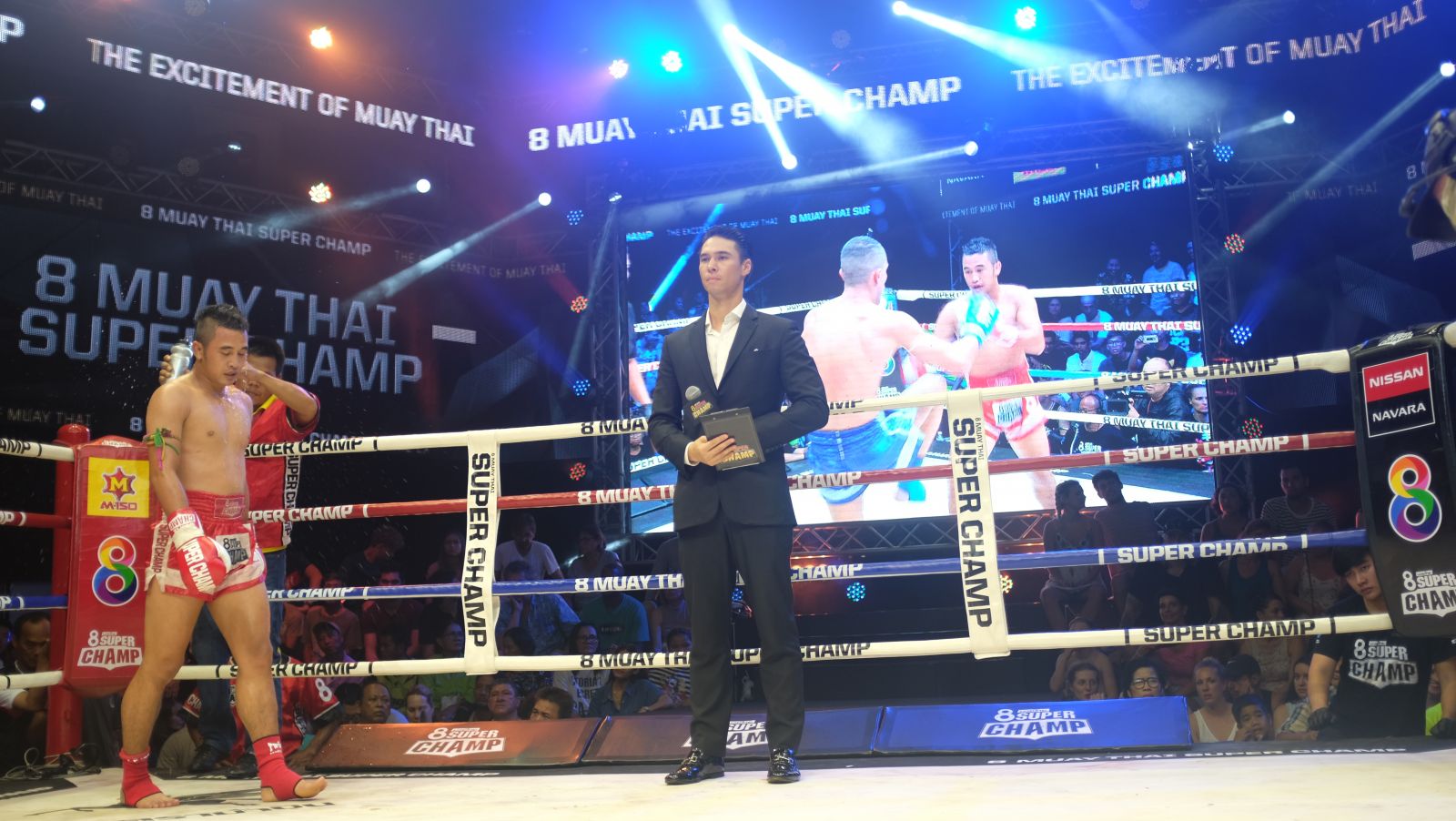 A Spartan Life
Deane has practised the art of muay thai and spent an extended period training with boxers like Kaew, Yodsanklai, Kem and Narupol. He has recently switched gears to run in the Spartan races. The highintensity obstacle courses are taking Thailand by storm. At minimum, the courses will have 20 to 30 obstacles over a three-mile distance. Whole-body conditioning is required.
He doesn't train alone. Khongsittha has offered large group training sessions to help get fit for the courses. The Spartan race company has named him as brand ambassador for the country.
It's not easy to balance the demands of being a celebrity, owning a gym and providing for a family. Juggling those lives through a jet-setting schedule and the need to always be camera-ready would be taxing on anyone. But for small-town boy Matthew Deane, it's destiny.