Imagine the Sky & Other Visions of Kraisak Choonhavan
An exhibition of paintings and drawings
Review by James Haft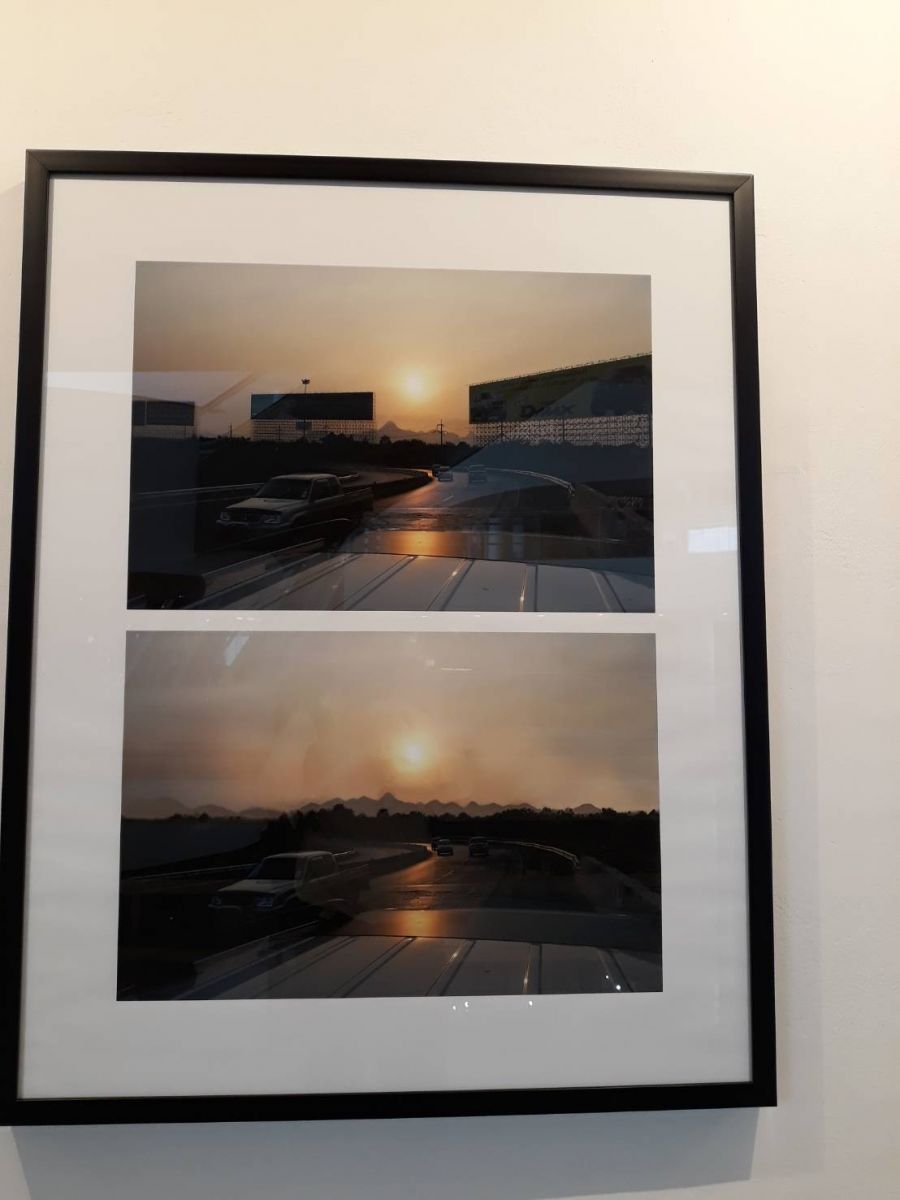 It is both sad and unfortunate that this small but impressive exhibition has come and gone, only on display from 13 to 21 August 2019 at the Bangkok Art and Culture Centre, which Kraisak helped to found.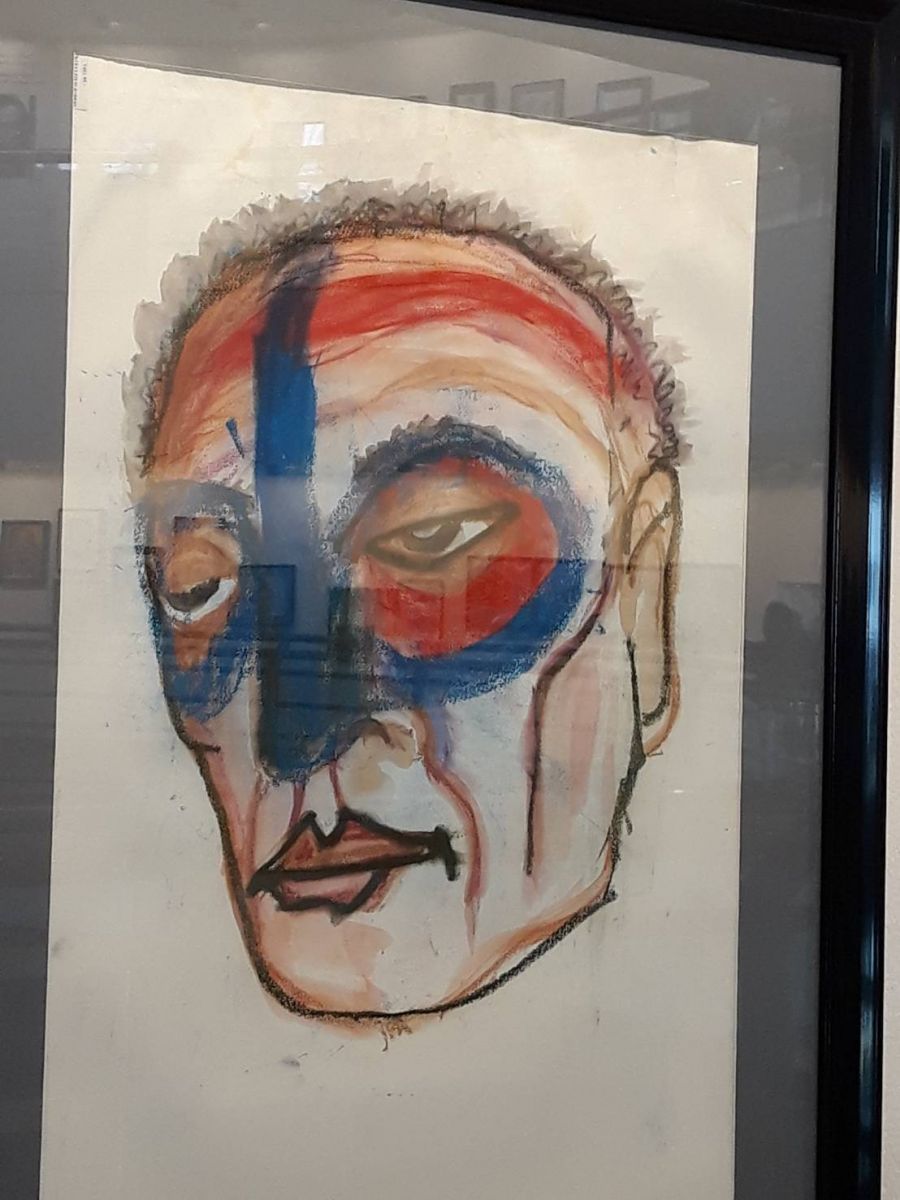 Born into a prominent Thai military family with his father, Gen Chatchai Choonhavan, a former prime minister, Kraisak used his position to become an important advocate of Human Rights and the Environment. After a stint as a lecturer of political science, he served as an advisor to his father and later member of parliament and senator as well as advisor to the governor of Bangkok and National Human Rights Commission.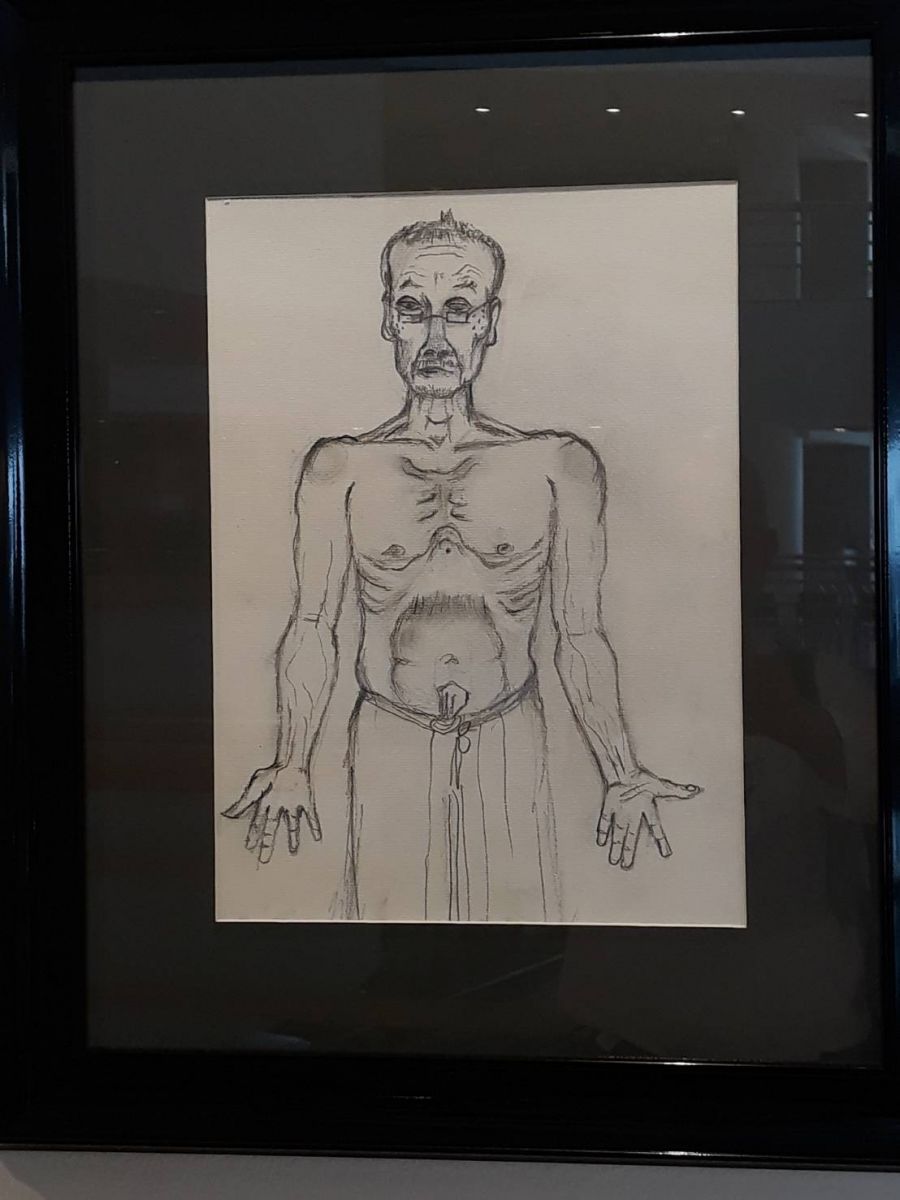 However, from an early age, he dreamed of becoming an artist and even spent some time studying drawing in Paris. But then he says he became wrapped up in meetings that could become quite tense and wearying. So, he again took up pencil and paper as an escape.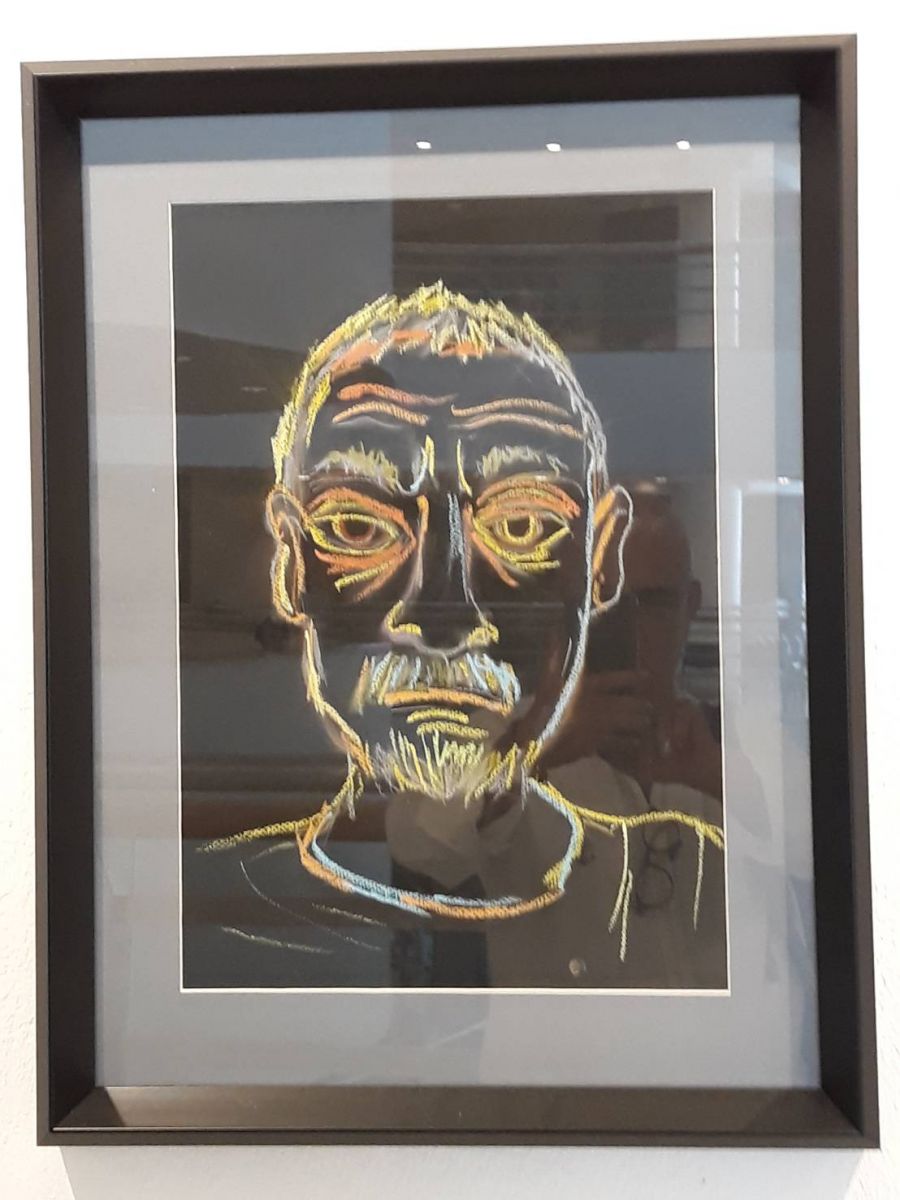 Meanwhile, when he discovered Photoshop in 2002, he took a series of photographs of Bangkok roads and the highway leading to Hua Hin and afterwards edited out the signage to produce his collection, "Imagine the Sky", contrasting before and after roadscapes to convey how consumerism with its advertising signage was detracting from the panoramas and how much more pleasant the views could be. These 15 photographs, which were produced beginning 2002 and then exhibited in 2007 at Kathmandu Photo Gallery on Pan Road in Bangkok, appear to be even more relevant today, 12 years later.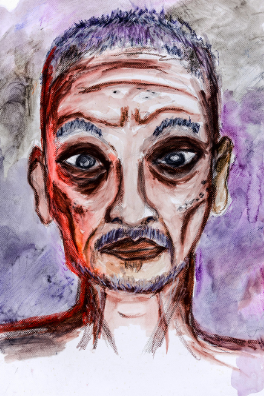 In 2014, Kraisak was diagnosed with cancer and has battling the disease ever since. He then turned once more to art to find solace. The 33 paintings that were on display, some only half finished, provide insight into Kraisak's mental state and mind set as he has had to deal with his illness.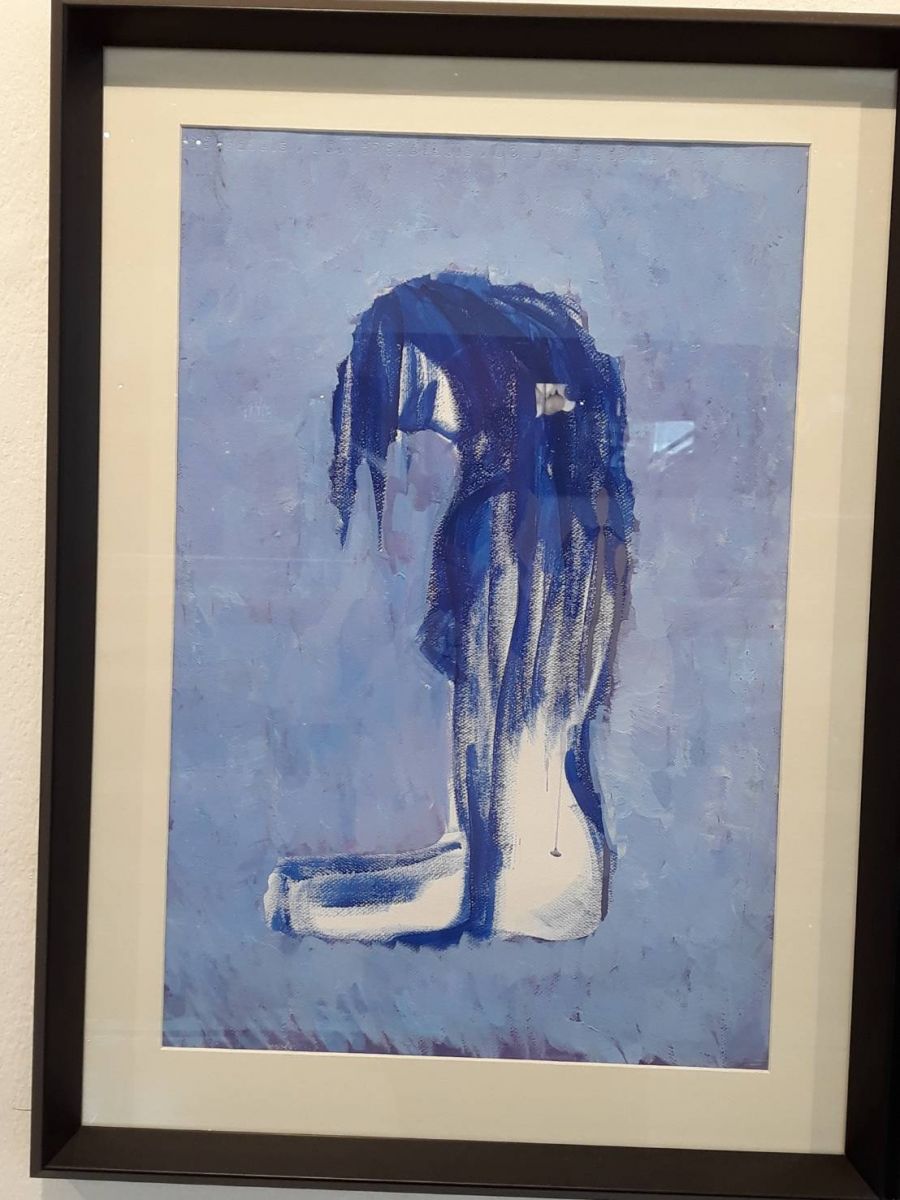 The five self-portraits appear quite stark as he confronts his worsening condition reflected in his face and body. They remind one of paintings by Henri Matisse and the Fauvism movement with their harsh colors and broad brush strokes. With a video of a very recent interview with the artist in his studio produced by Ing K and Manit Sriwanichpoom, the expressive realism of these portraits becomes much more evident and powerful.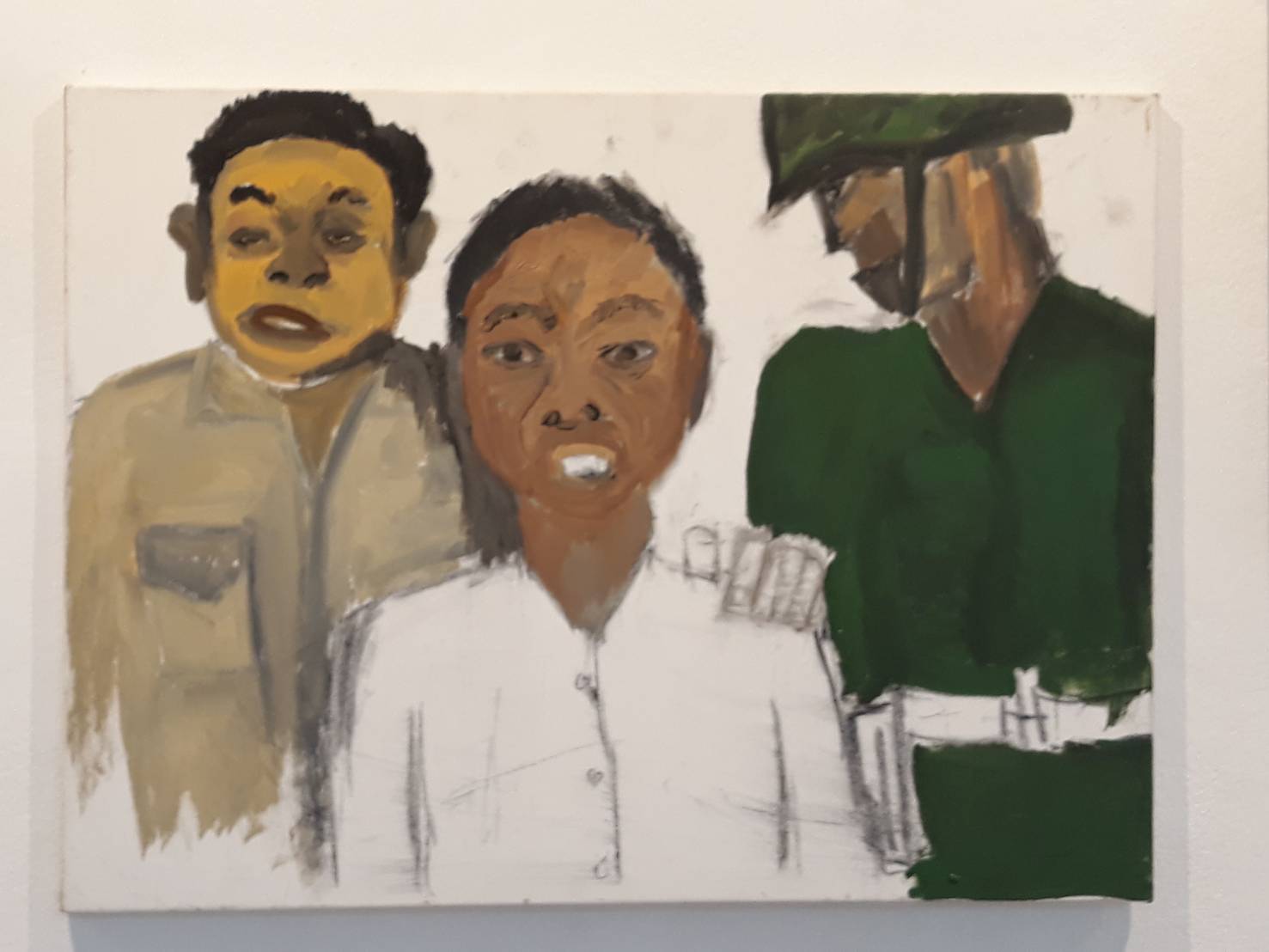 The remainder of the paintings were divided into two series, Violence & Conflict and Wildlife and Nature, which reflect Kraisak's concerns for human rights and the environment.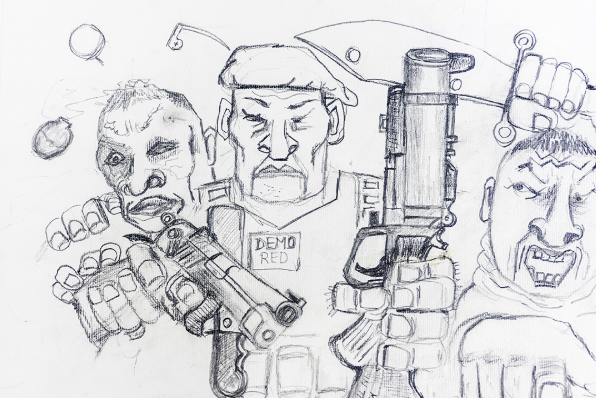 It can only be hoped that Kraisak can continue to work and that these and other pieces of his art will be on display in the future.