There are no "typical days" in the life of award-winning violin soloist, chamber musician, recording artist, conductor and director Joshua Bell, but on a concert day in Thailand you can find him eating as much as he can before heading to the spa for a Thai massage. We caught up with him before his performance with the Royal Bangkok Symphony Orchestra at the Thailand Cultural Centre in Bangkok.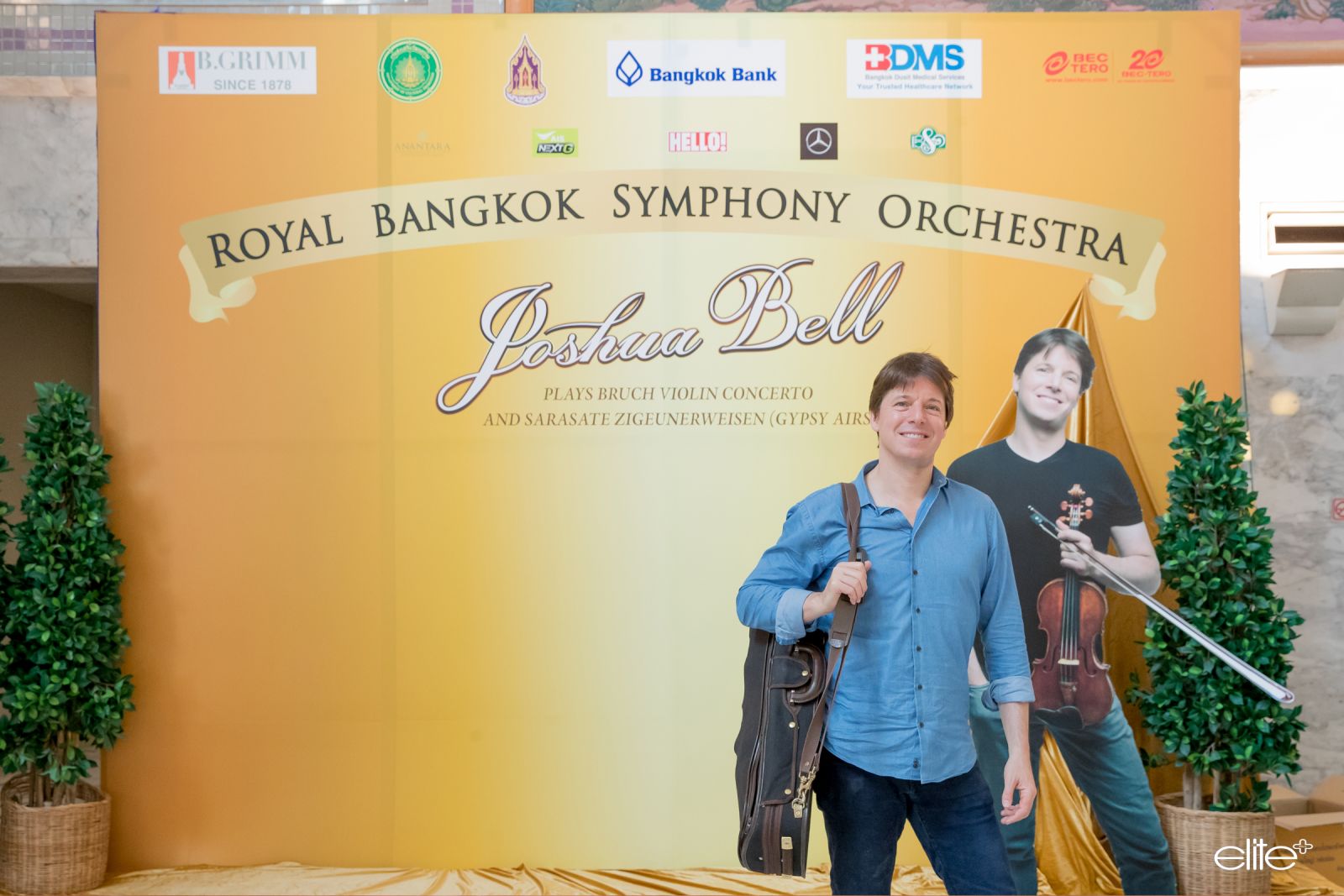 I would hardly consider myself a classical music connoisseur – more an enthused beginner. However, in a quick Google search for "best violinists in the world", the name Joshua Bell is prominent among composers such as Beethoven, Bach and Mozart.
Born in Bloomington, Indiana, the prodigy picked up his first violin at just four years of age. Today, with a career spanning more than 30 years and three Grammy Awards to his name, Bell is one of the world's most celebrated violinists in the instrument's long and hallowed history
A protégé of the great violin pedagogue Josef Gingold, Bell made his debut at 14 when he appeared as a soloist with maestro Riccardo Muti and the Philadelphia Orchestra. Three years later, at just 17, he established himself as a formidable representative of the new generation of violin masters when he made his Carnegie Hall debut with the Saint Louis Symphony. And at 18, he signed with his first label, London Decca, and received the Avery Fisher Career Grant.
For more than three decades, he has remained at the top of his profession, playing to audiences around the world on the biggest international stages. And despite having an exceptionally busy international schedule, performing 150 concerts a year while also serving as music director at the Academy of St Martin in the Fields, he professes he's never gotten bored. "Music is so rich and has so much to do that my passion for it is just deeper and deeper. Part of the reason for that is that I've continued to explore new things," says Bell. "Always trying new things and new ways of making music. It's endless. I've never been bored at all. It's always exciting."
Bell has collaborated with various artists, orchestras and organizations across a multitude of genres, including jazz, country, bluegrass and, most recently, traditional Chinese. "I learn from all of these people," explains Bell. "It helps me in classical music as well … it shakes everything up and makes me think about music in different ways. I look for ways to learn from other types of musicians."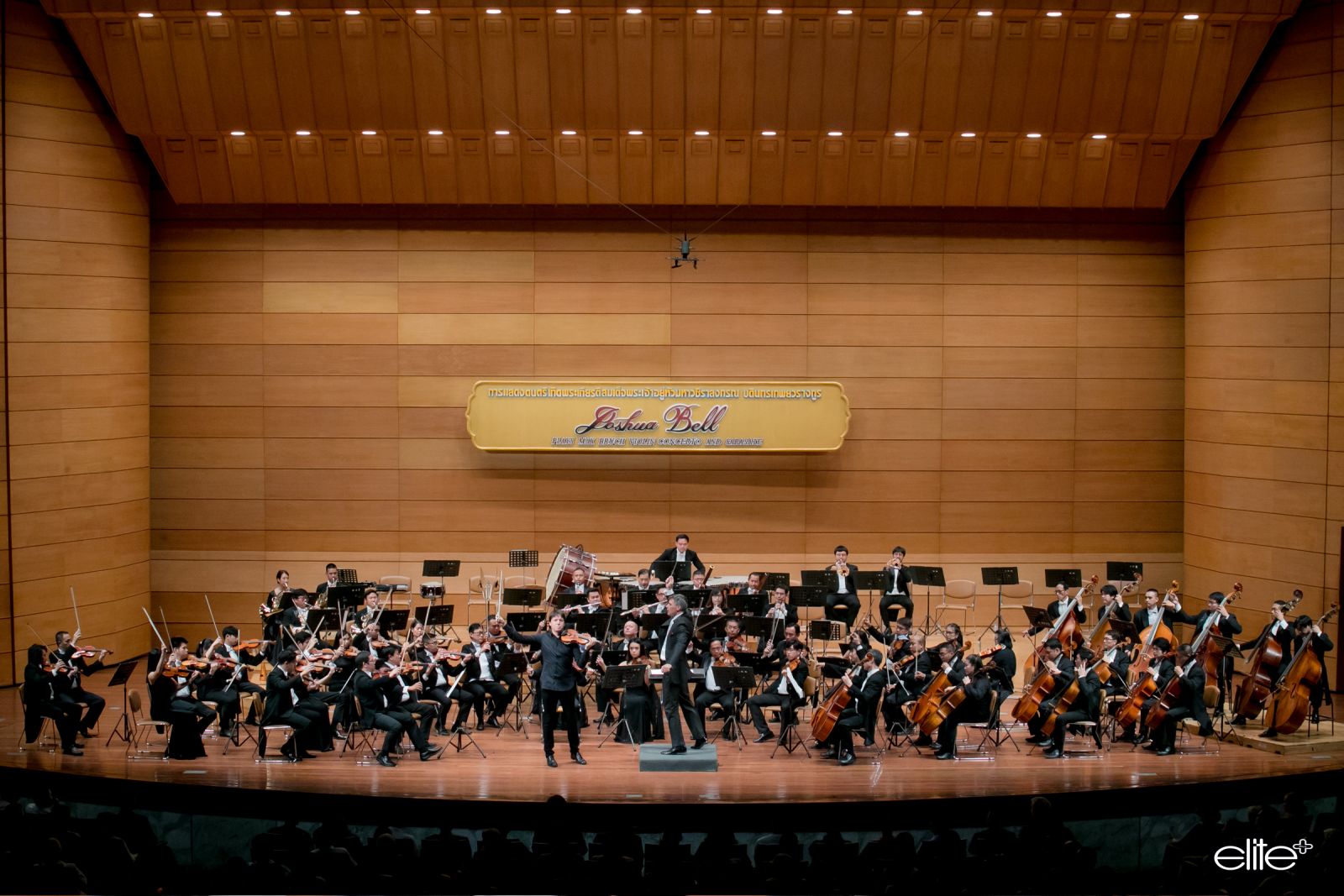 Throughout his career, Bell has also featured on many film soundtracks, from Academy Award-winning films such as The Red Violin and Defiance to Ladies in Lavender. Earlier this year, to commemorate the 20th anniversary of The Red Violin and the film's award-winning score, which featured Bell as soloist, Bell took the film to various festivals before joining the New York Philharmonic in October for a live performance, during which the film was projected on a screen behind the orchestra.
But not all days in the life of Joshua Bell involve intricately designed concert halls and high tech recording studios. On a cold January morning in 2007, as part of a social experiment arranged by the Washington Post, Bell performed incognito on a busy subway platform during rush hour in Washington, D.C. The experiment was designed to test the context, perception and priorities of passers-by. A total of 1,097 commuters passed Bell in the 43 minutes he played, during which he performed six classical masterpieces on an 18th-century handcrafted violin reported to have cost about $3.5 million – a treasure in its own right. In those 43 minutes, only seven people stopped to admire the music, while a mere 27 donated money.
While Bell "went along with it for fun", the article covering the events of that morning, entitled Pearls before Breakfast, not only earned the writer Gene Weingarten the Pulitzer Prize but also sparked an ongoing conversation regarding artistic reception and context. "Music, especially classical music, is very much about the connection between the audience and the player and so it takes the audience [to be] completely concentrating," explains Bell. "That's why classical music takes an active brain from the listener, otherwise it doesn't mean anything."
The findings of the experiment also inspired Kathy Stinson's 2013 children's book, The Man with the Violin, followed in 2016 by Academy Award-winning composer Anne Dudley's musical rendition. In 2017, Bell went on to debut The Man with the Violin festival at the Kennedy Center in 2017, and in March 2019 will present the festival and a family concert accompanied by the Seattle Symphony.
When the violin virtuoso isn't performing, he loves discovering and trying new foods in the countries he visits. Next year, Bell is also hoping to open a restaurant featuring some of his favourite finds – with a musical element added to the mix, of course.