The newly opened Belga Rooftop Bar and Brasserie at Sofitel Bangkok Sukhumvit adds new flavours to the city's culinary scene with traditional Belgian dishes and craft beers.
In Bangkok's bustling dining scene, most Western cuisines are more or less accounted for, except one – Belgian cuisine. Opened in December last year, Belga Rooftop Bar and Brasserie, which claims to be Bangkok's first Belgian brasserie and bar, excites gourmands with an extensive selection of Belgian and popular international dishes, accompanied by more than 40 craft beers.
Perched on the 32nd floor, in a space that was formerly the hotel's French restaurant l'Appart, Belga Rooftop Bar and Brasserie takes its name from a Belgian gold currency of the 1920s. One Belga was equivalent to five Belgian francs, the cost of a beer in local bars at the time. The restaurant is divided into two parts – the bar and restaurant. Head there early for refreshing pre-dinner cocktails with a view of the Bangkok skyline at sunset. What we particularly like about the rooftop space here is the privacy. Small tables in the outdoor area are lined up single file along the curve of the building, so it's unlikely you will have a neighbour to eavesdrop on your conversation. Another plus is that you are guaranteed a panoramic, unobstructed view of the city. The indoor seating is more for larger groups, with plush leather armchairs and high stools along the bar.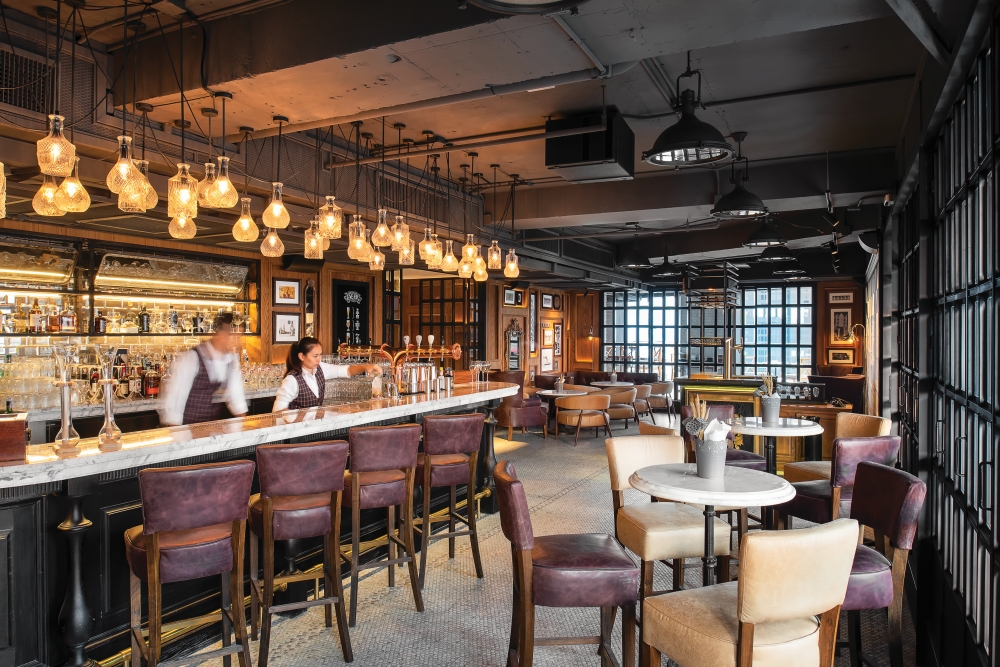 Over on the other side is the brasserie with open kitchen, overseen by head chef Nicolas Basset. Recommended are, of course, mussels and fries that come in four variations – the classic moules marinières, moules Hoegaarden where the mussels are cooked in beer, and Thai-inspired mussels with tom yam or tom kha seasoning – and served with potato fries. Before you dig in, make sure to ask the maître mayonnaise, the mayonnaise master, to whip up a fresh batch of home-made mayonnaise to go with your fries.
"We have taken great care to select potatoes that produce the best fries. We experimented with a number of imported varieties before settling on the type of potato that produces the best texture and flavour, which is the Monalisa potato that we import from France. At Belga, we take our fries very seriously," said Nicolas. "Mussels are sourced globally to the prevailing seasons in the northern and southern hemispheres."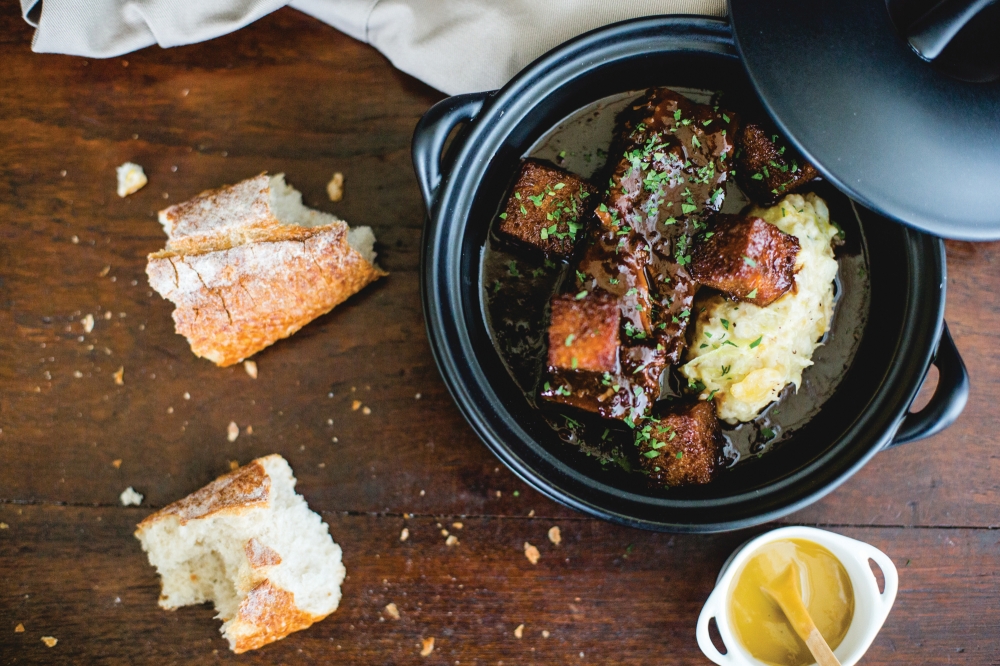 Other recommended dishes include mesclun salad with beer vinaigrette, stoemp (root vegetable soup), dover sole meunière with lemon butter, carbonnade (Flemish beef and beer stew) and croquettes de crevettes (North Sea shrimps deep-fried in breadcrumbs) as well as Belgian-style waffles and decadent chocolates. A must for sweet tooths who are not deterred by a few calories is dame blanche, a tall glass of addictive home-made vanilla ice cream topped with Chantilly cream and rich Belgian chocolate sauce.
Besides 40 labels of craft beers, the bar at Belga Rooftop Bar and Brasserie is well stocked with old and new world wine, available by glass and bottle, as well as an impressive list of cocktails.