Celebrating their 90th anniversary, the Raffles Hotel Le Royal and its Elephant Bar take you back to Phnom Penh's heyday, when the hotel and its iconic bar were the centre of Indochina's French-Colonial culture.
Forming the east wing of the original 55-room hotel, it remains a shrine to Indochine-style as it integrates local Khmer design with arched colonnades and lofty French windows that overlook the lush Elephant Bar Garden.
A touch of panache to honour the bar's namesake pachyderm is added to the subdued art-deco elegance, created by plush leather sofas and armchairs, wicker furniture and a wood panelled floor, by the hand-painted elephants decorating the arcing walls and columns. If you look closely, you might see a monkey playing in one of the artworks. Legend has it that the Khmer artisan wanted to recognize his little friend that entertained him as he completed his work.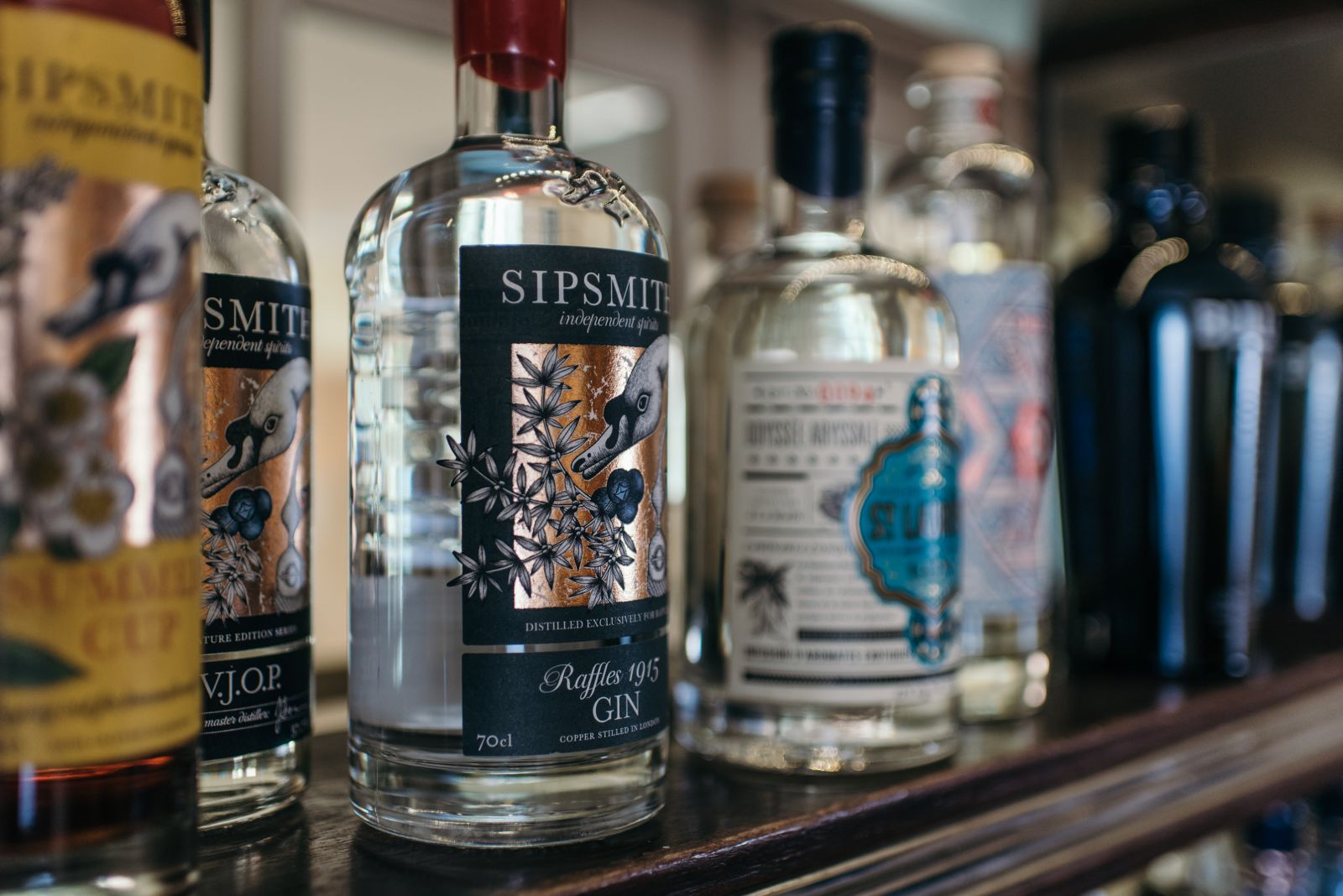 The nostalgic ambiance is completed by the dark, sturdy wooden bar with rounded-back bar stools running the length of the conservatory, or main lounge, along with historical black and white photographs displayed on some walls, retelling the history of bygone times.
Charlie Chaplin first graced the premises in 1936, followed by luminaries such as Somerset Maugham, Charles de Gaulle and, in 1967, the former American first lady Jacqueline Kennedy Onassis, who was invited by King Norodom Sihanouk to Cambodia to fulfil her dream to visit Angkor Wat.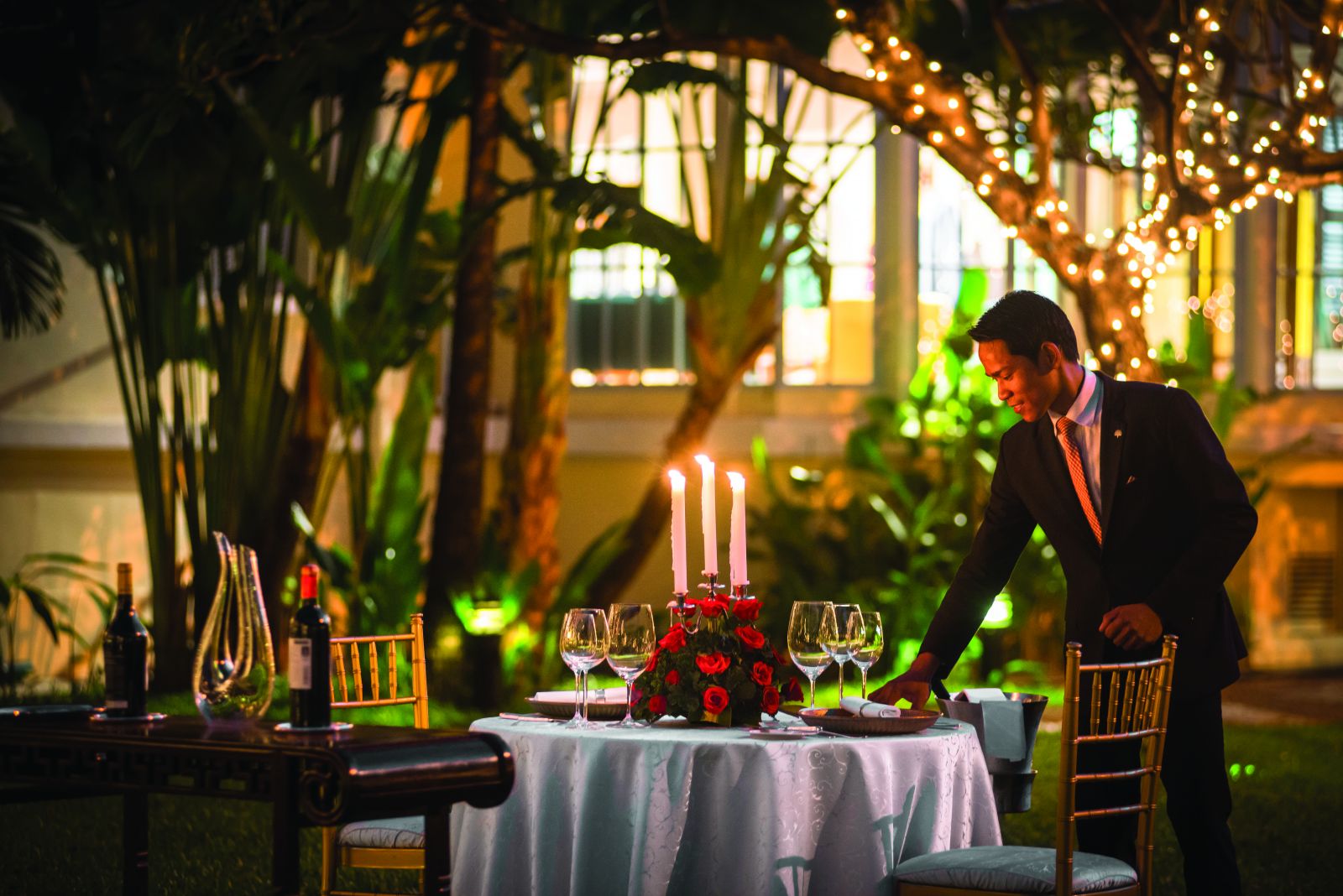 In fact, on display is the tall, thin-stemmed cocktail glass with a smudge of pink lipstick that legend has it the widow to the late President John F. Kennedy drank from as she enjoyed a Femme Fatale, a concoction of champagne, cognac and crème fraise, created for her visit.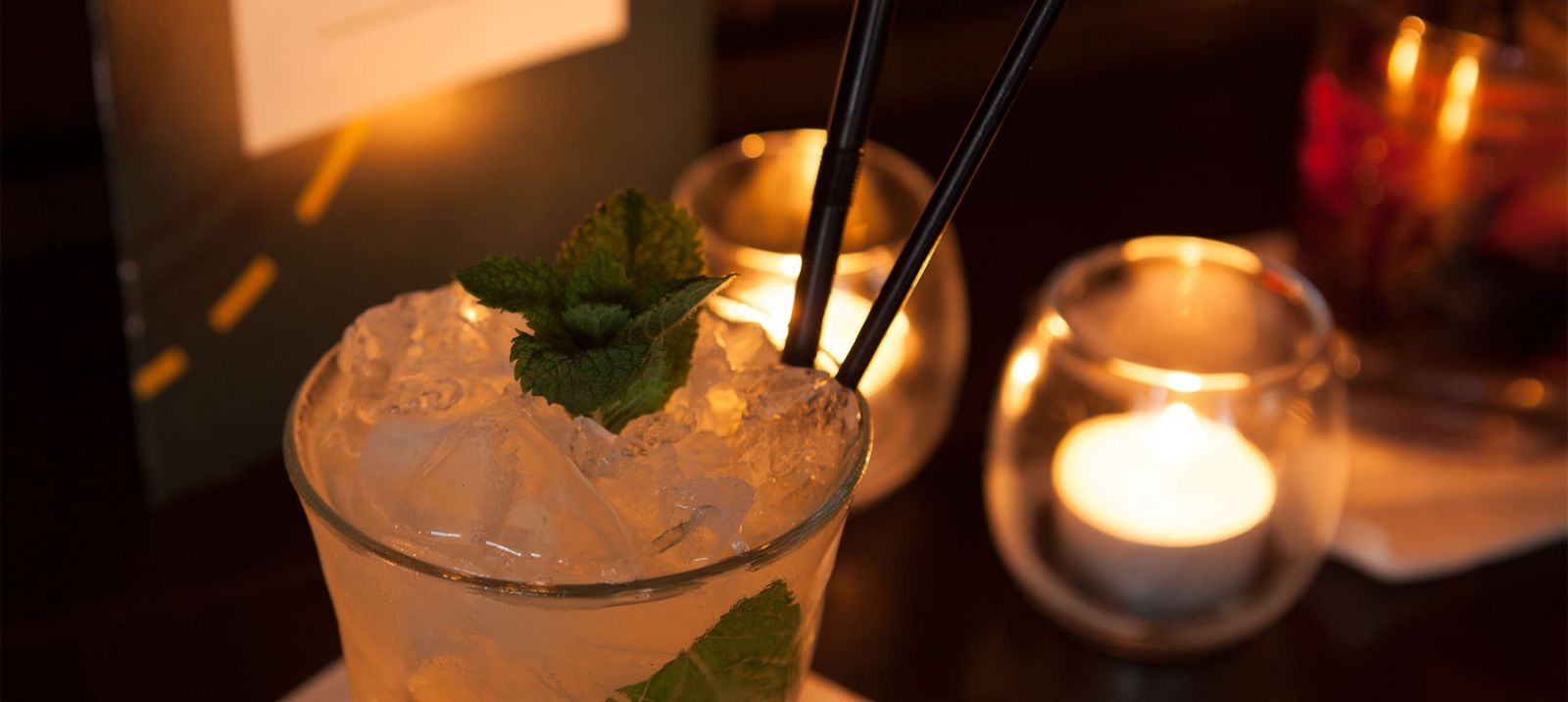 If you feel this signature cocktail is too sweet for your taste, but you still want to travel back to the flavours of the 1960s and 70s, order a Negroni, a mix of one-part gin, vermouth and Campari served with a slither of orange peel.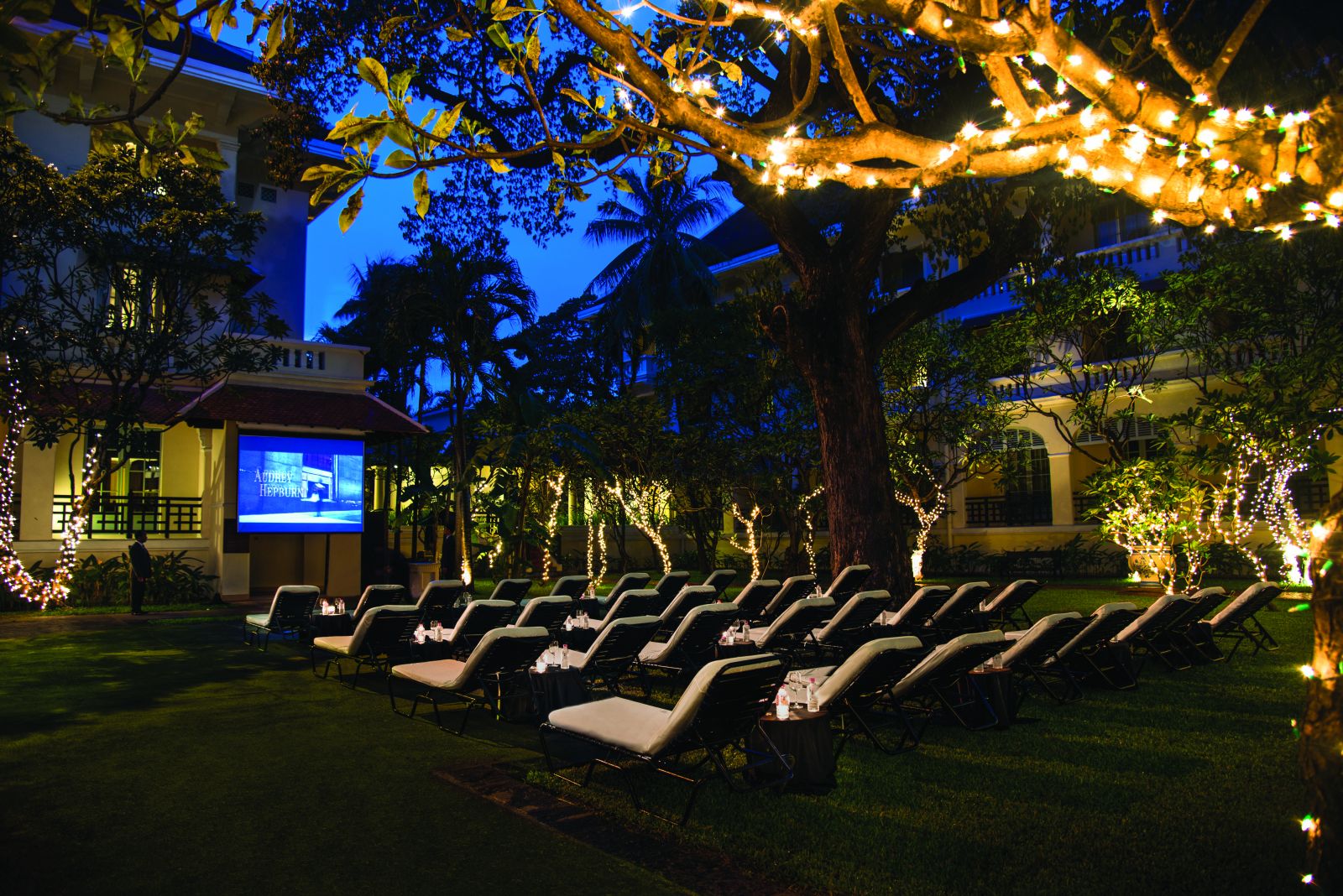 Another recommendation, if you would like to stay with the motif, is the Airvator Cocktail, a blend of gin, dubonnet, dry and sweet vermouth served in an elephant-head ceramic bowl.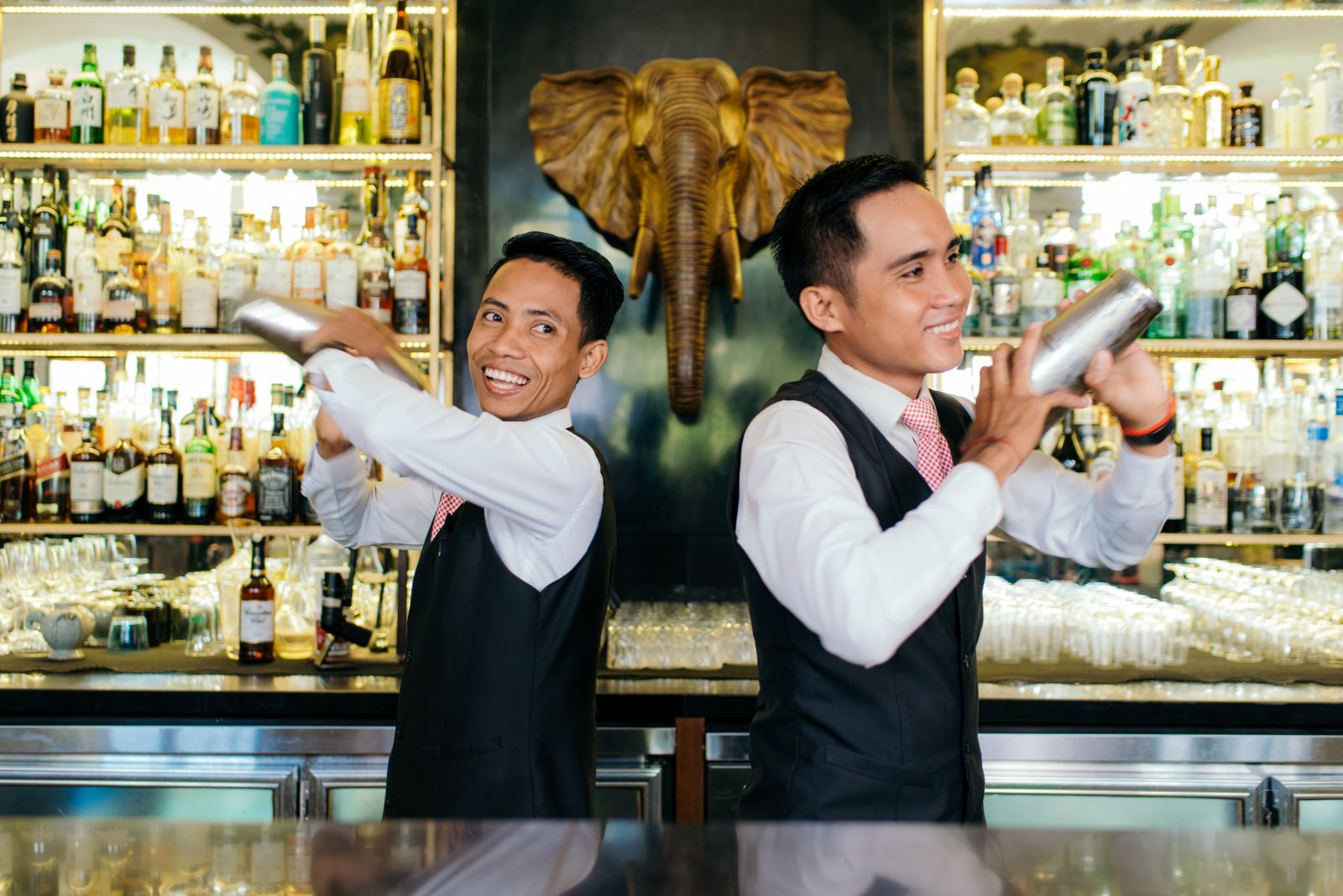 As gin was and could still be the spirit of choice for this tropical climate, the Elephant Bar stocks one of the largest gin selections to be found anywhere. The bar's "ginventory" comprises over 110 different brands to choose from. One favourite is locally produced Seekers, which also bottles its very own Negroni, while the distiller and the Elephant Bar will soon be launching their own exclusive blended "Elephant Bar Gin".
Of course, the bar also boasts a full range of wines, beers and spirits. While drinks may seem expensive when you first examine the vast menu, it should be remembered that the Elephant Bar hosts one of the longest daily happy hours, 4.00 to 9.00 pm, when all drinks are half price. So, the typical USD14.00 cocktail costs just USD7.00.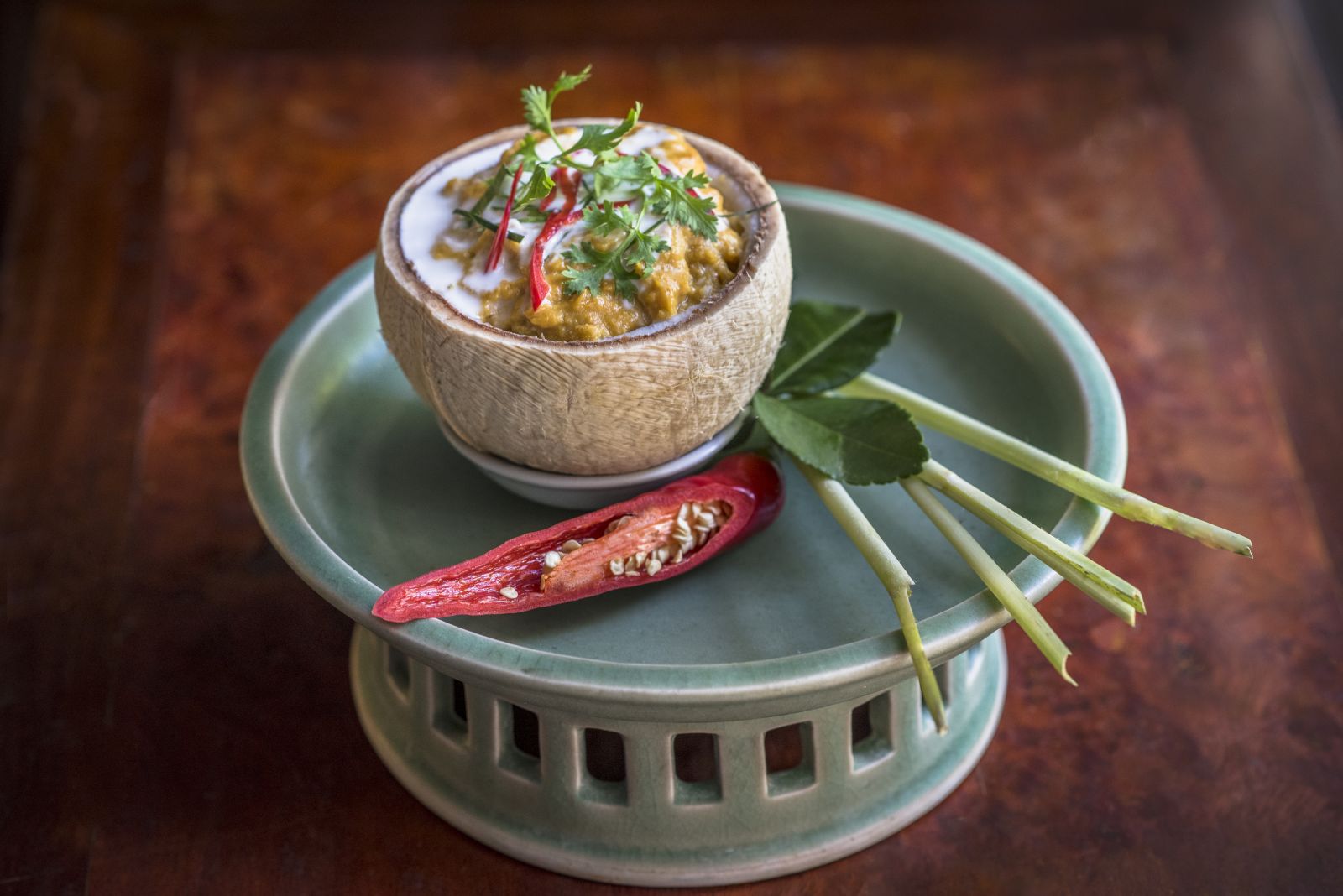 The Elephant Bar opens its doors at 12 noon when it begins serving light meals and tapas. The menu includes regional favourites such as Bor Bor Lot Khmer soup, Phad Thai and Peranakan Laksa as well as Western burgers, club sandwiches and pasta.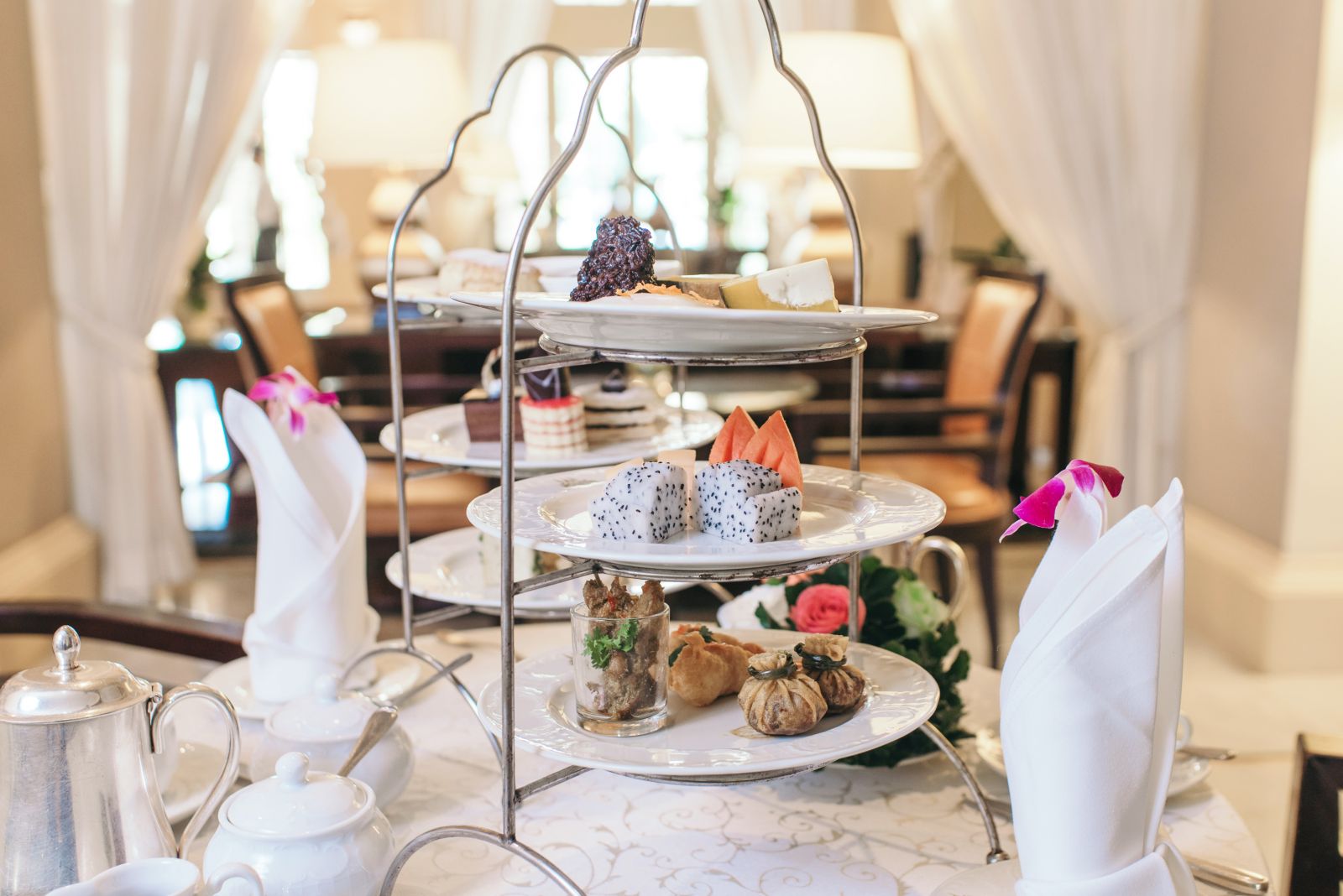 From 2.00 to 5.00 pm, you can indulge in their famous Afternoon Tea. The selection of pastries and savouries is scrumptious, including smoked salmon, roast beef and cucumber-cream cheese finger sandwiches, scones, macaroons and dainty cakes.
Another unique aspect of the Elephant Bar heritage is sabrage, the slicing of a cork out of a champagne bottle with a saber, a practice dating back to the Napoleonic Wars. A quick instruction will be provided for those guests who want to try their hand with the ceremonial technique.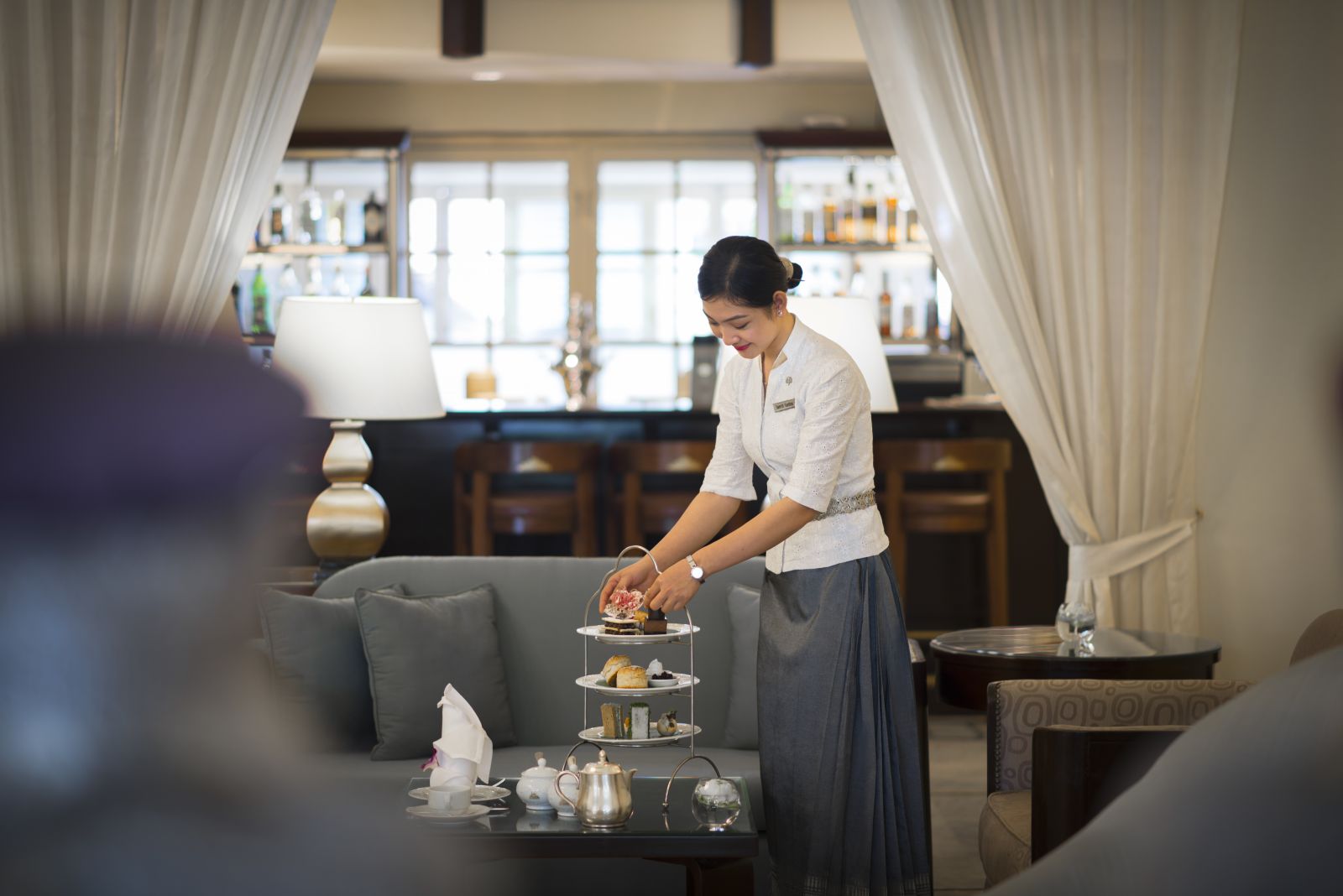 So, when in Phnom Penh, make sure you visit this "Bastion of Cocktail Culture" that breathes with Khmer-French colonial culture and history. Then, if you travel to Siem Reap, take some time to have a drink and compare it to what some say is possibly the even more legendary Elephant Bar in the just reopened, renovated and refurbished Raffles Grand Hotel d'Angkor.