By: James Robert Haft
Bangkok rose 43 places to now be ranked 47th in the world in the latest Cost of Living survey published by ECA International, which provides global mobility recommendations to multinational companies assigning personnel to locations all around the world.
Since 2017, the Thai capital has climbed 75 places while the northern city of Chiang Mai has moved up 56 slots. This is mainly because of the strengthening baht.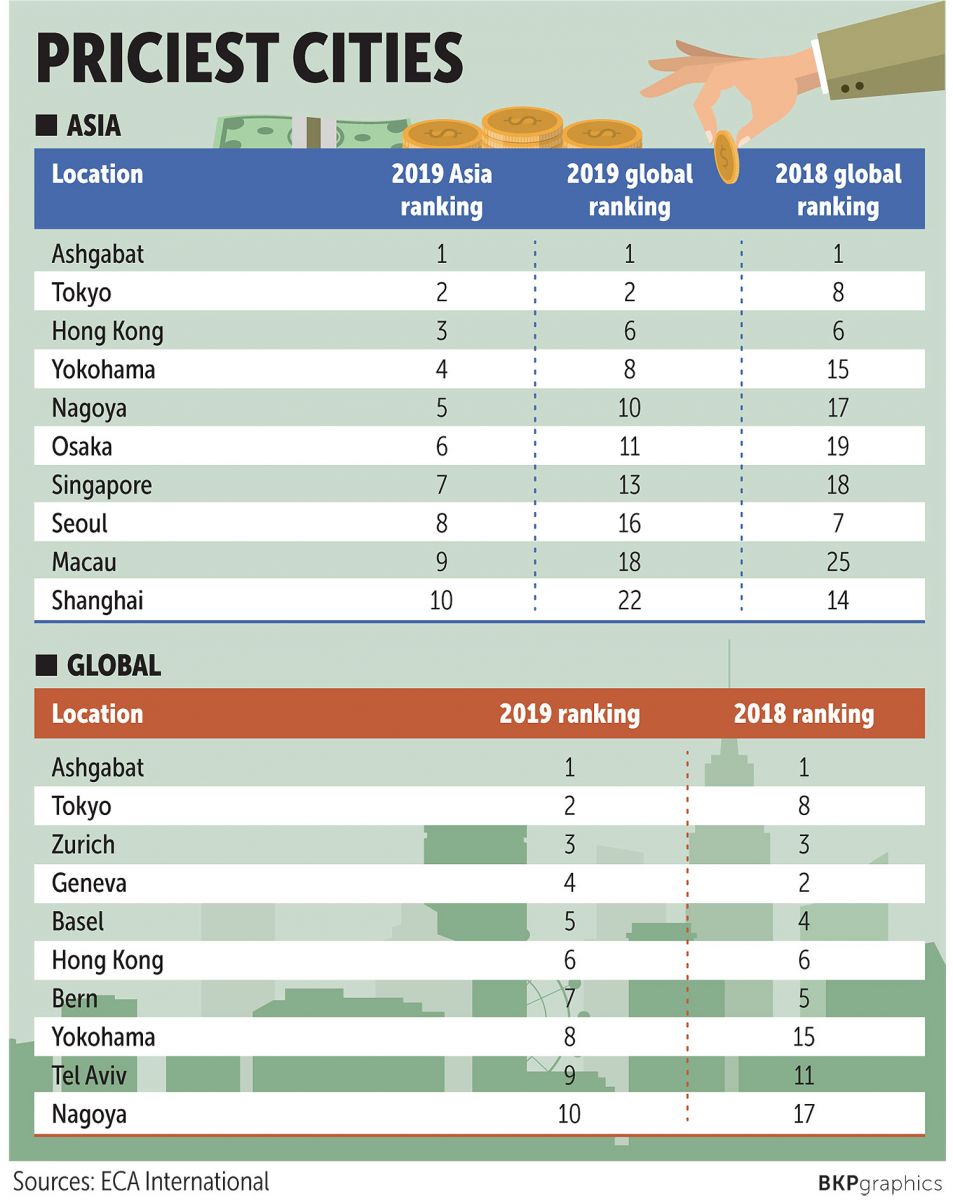 Source: ECA International
ECA has been performing this research in cost of living for over 45 years. Today, they conduct the surveys twice a year in over 480 locations worldwide. The data collected is used to compare the costs of like-for-like consumer goods and services purchased by expats in the country where they are assigned. These do not include accommodation rental, utilities, car purchases and school fees that are usually covered by other allowances.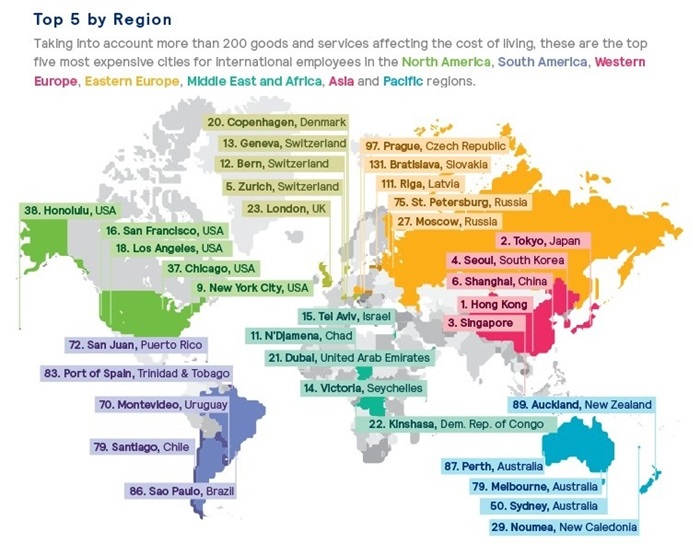 Asian cities continued to top the list with Ashgabat, the capital of the former Soviet Republic Turkmenistan the most expensive city in Asia and the world because of its high inflation and much weaker black market currency exchange rate when compared to the official rate.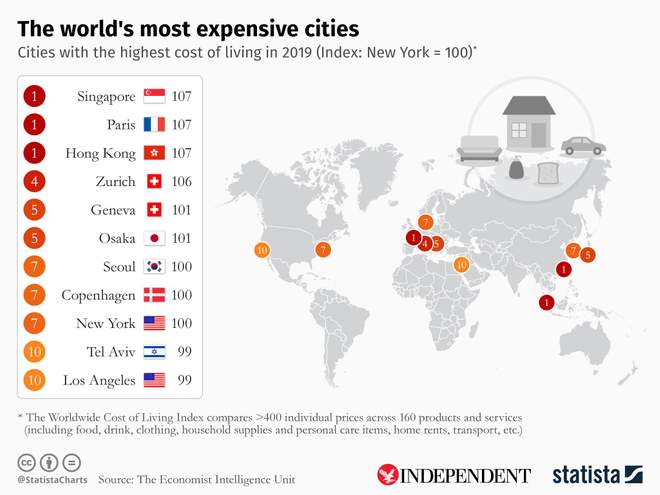 source: The Economist Intelligence Unit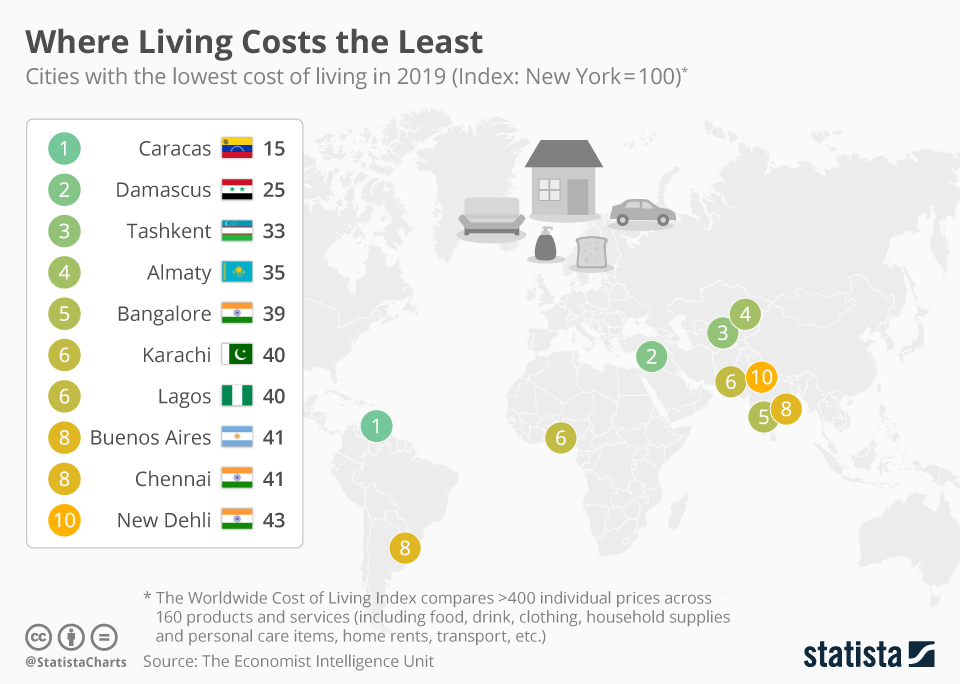 source: The Economist Intelligence Unit
While Hong Kong dropped below Tokyo to third in the Asian rankings followed by Japan's Yokohama, Nagoya and Osaka cities, respectively, it remained as the sixth most expensive location in the world for expatriates. A reason for the Japanese cities ranking so high is believed to be partially caused by an increased consumption tax prior to the Tokyo 2020 Olympic Games and expected higher inflation.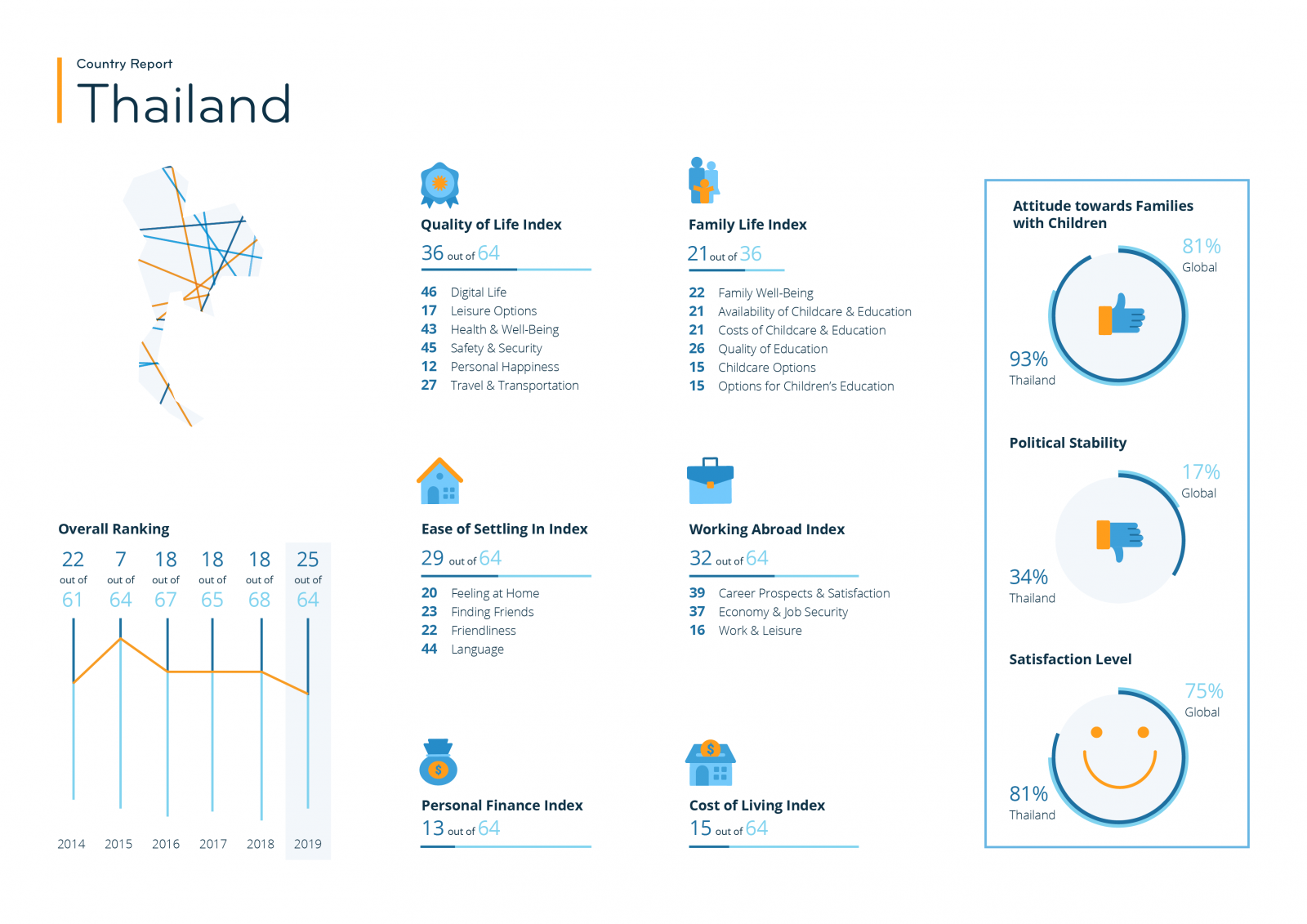 source: Thailand Business News
Meanwhile, Bangkok dropped to 20th in the 2019 rankings for ECA Expat-friendly Cities from its 2018 position of 5th in the world and 4th in Asia. The reasons for this are attributed to poor environmental management, atrocious traffic and continued political uncertainties.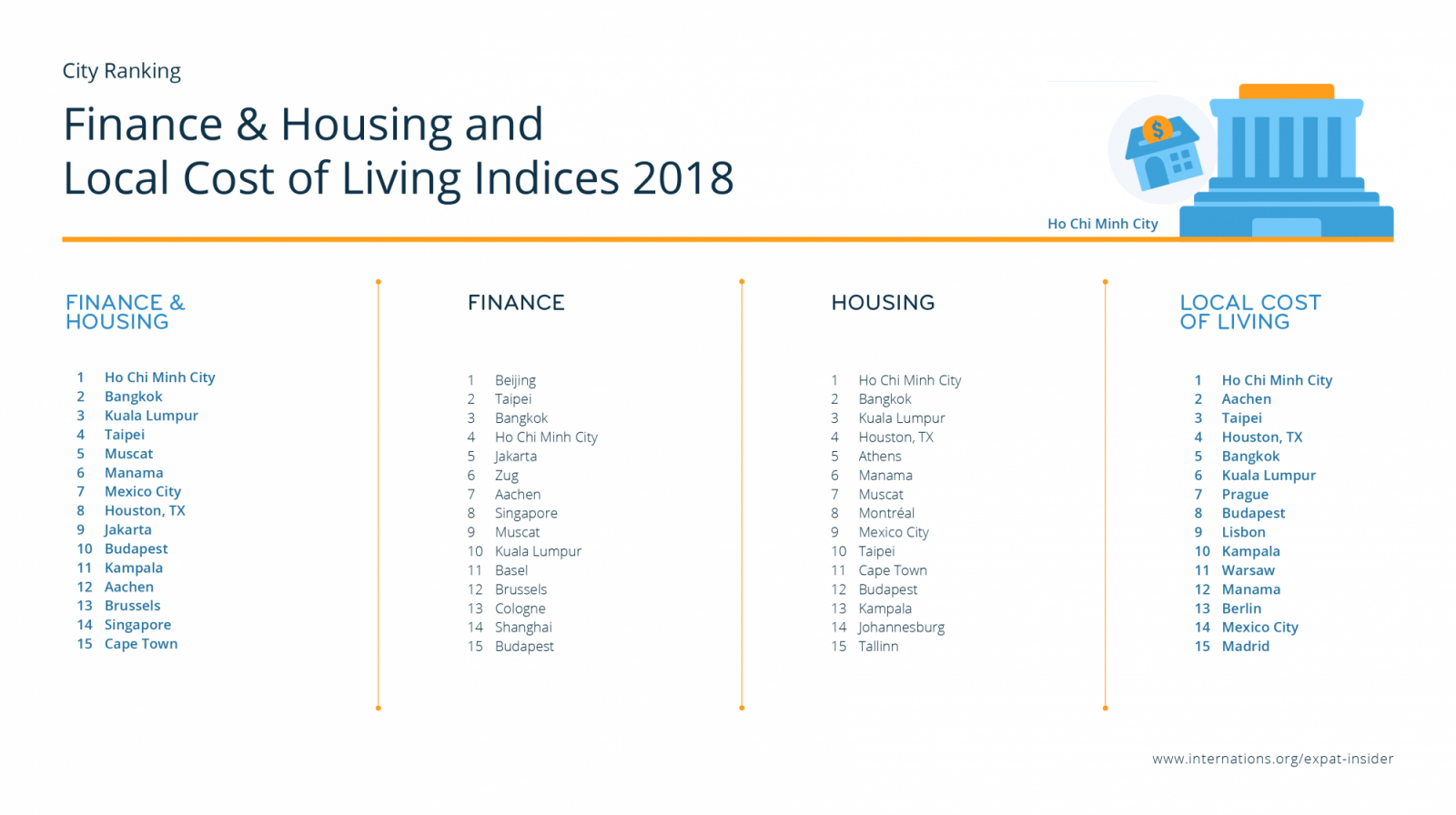 source: internations.org
Asia still holds the top four positions in these rankings with Taipei remaining first for the second consecutive year; Kuala Lumpur, as the best city for getting settled, second; Hi Chi Minh, as first in the Finance & Housing Index, third; and Singapore in fourth.