Stories by James R Haft.
The wellness sector in Thailand comprises much more than destination spas. There are many people who are looking for a lot more than just rest and relaxation or recharging their batteries. So, wellness centres and spas now offer nutritional and exercise options that can include yoga and fitness classes, meditation and regenerative treatment. Here, Elite+ looks at both Eastern and Western approaches to wellbeing.
The wellness industry in Thailand serves both a domestic and international clientele. Before the Covid-19 pandemic, Krip Rojanastien, the president of the Thai Spa Association, predicted the sector could grow by as much as 15% while the revenue of destination spas would grow by 6-10% and day and hostel spas by 10-20%. Revenue could have reached THB31 billion. While this is no longer the case, we have to look ahead to when wellness centres and resorts will open once more as it is important that we maintain the health of our bodies and minds.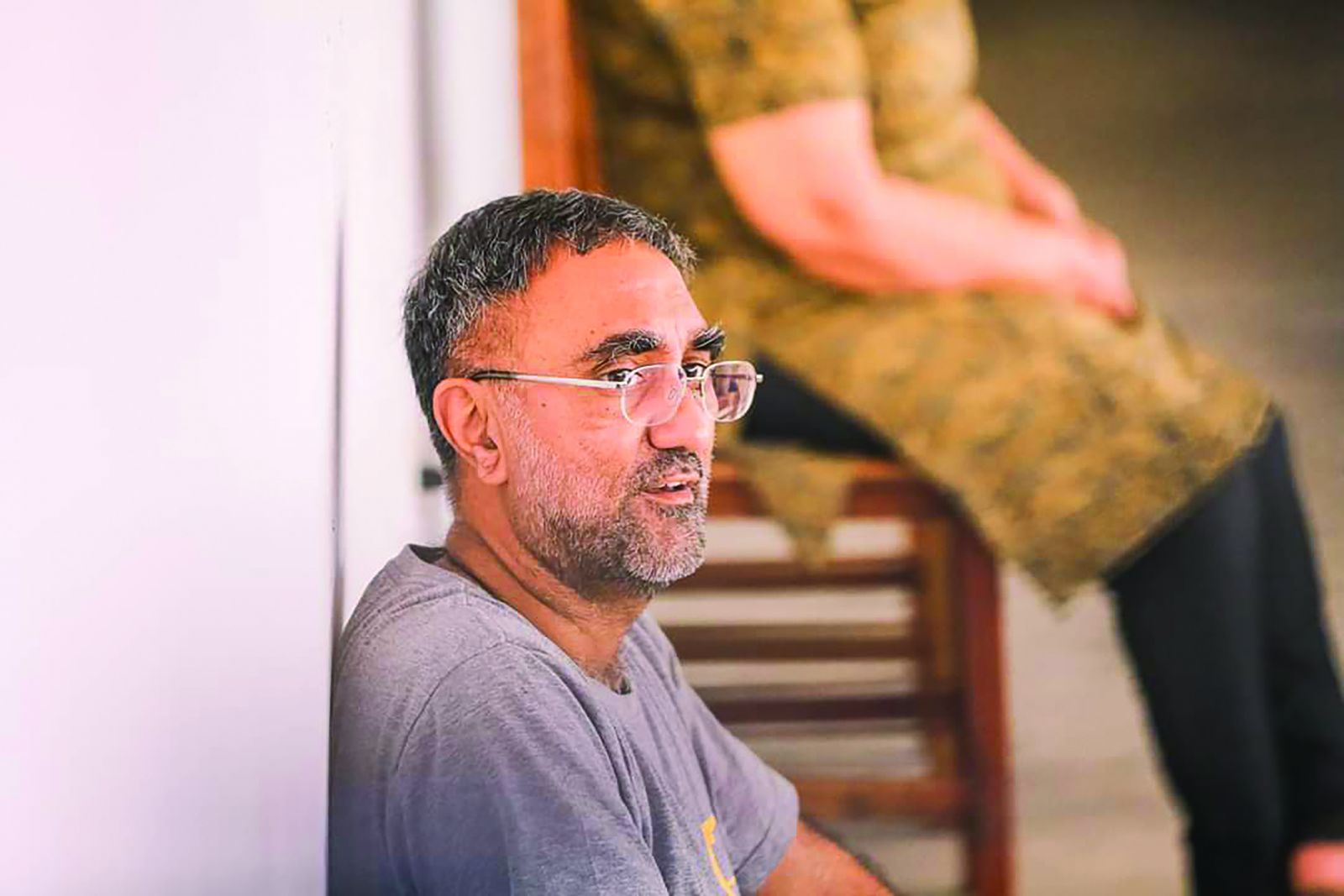 When Elite+ had the opportunity to visit Amaravati Wellness Center in Maerim, Chiang Mai, the owner and manager, Ritthe Gurusingh, stressed that even with all the wellness resorts and certres dotting the province, he felt there were still not enough as he dreams to make spiritual and physical health services.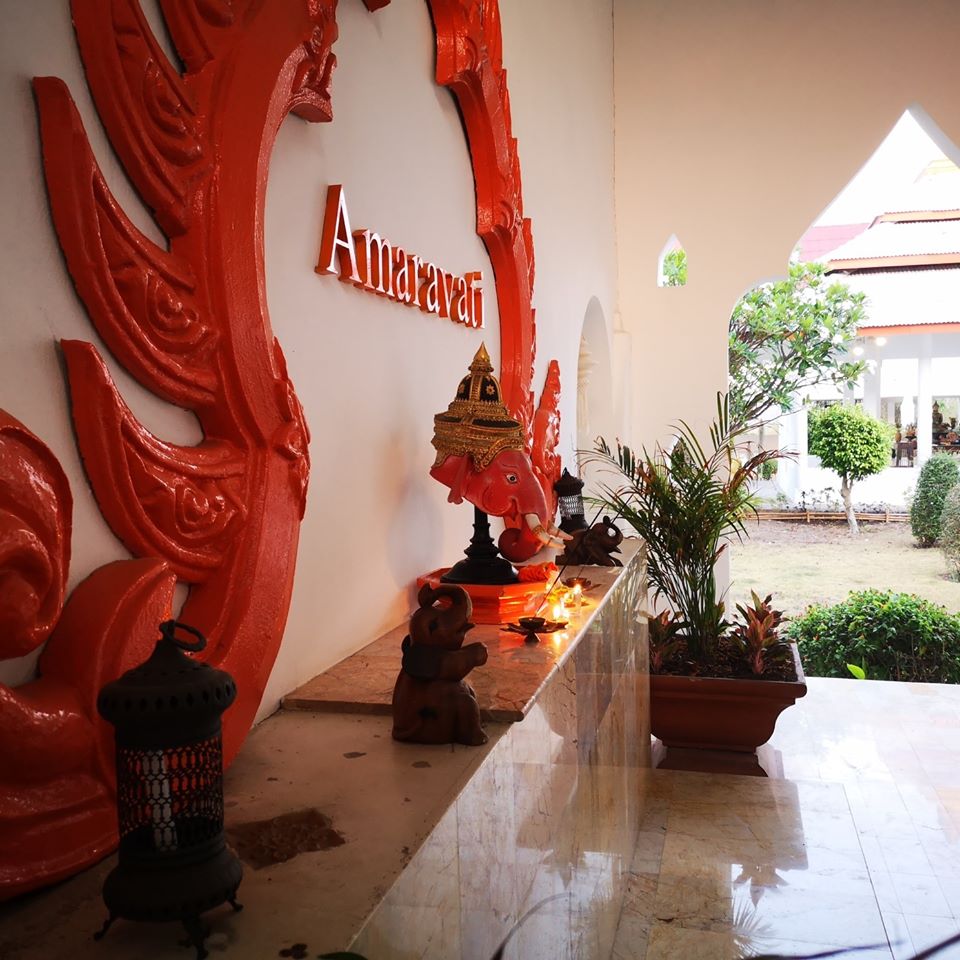 Amaravati's approach to healing is very much based on Eastern Hindu and Buddhist philosophies. After welcoming the team, Ritthebegan by saying, "the name of our centre means the City of Angels. Our spa is named "Origan", which is a term for herbal aromatics, which is what our guests, or clients, first scent as they enter. We have a total of seven rooms, three with names based on the Sanskrit word for medicine - Ved, so E, E and D and four derived from the word for physician, Aryuvate, and so, A, Y, U and R. I call them herbal treatment rooms because I didn't want to use the words clinic or spa."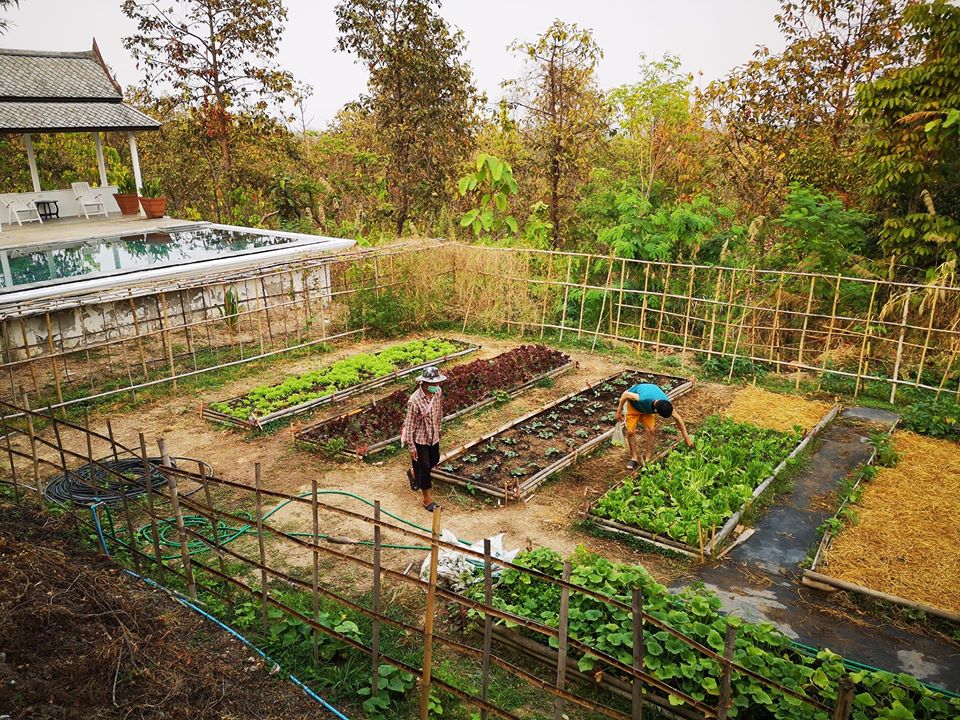 But even more than the herbal treatment, Ritthe wanted to stress that Amaravati is more than just a retreat where people can come to "recharge". "We, in fact, do not encourage these people to come back if they are not interested in maintaining their health and a high level of energy once they leave. Our aim is to help people improve themselves in both body and mind. So, we focus on yoga and meditation as well as a healthy Sattvic Ayurvedic diet with the meals prepared with fresh and seasonal food mostly from the centre's own garden."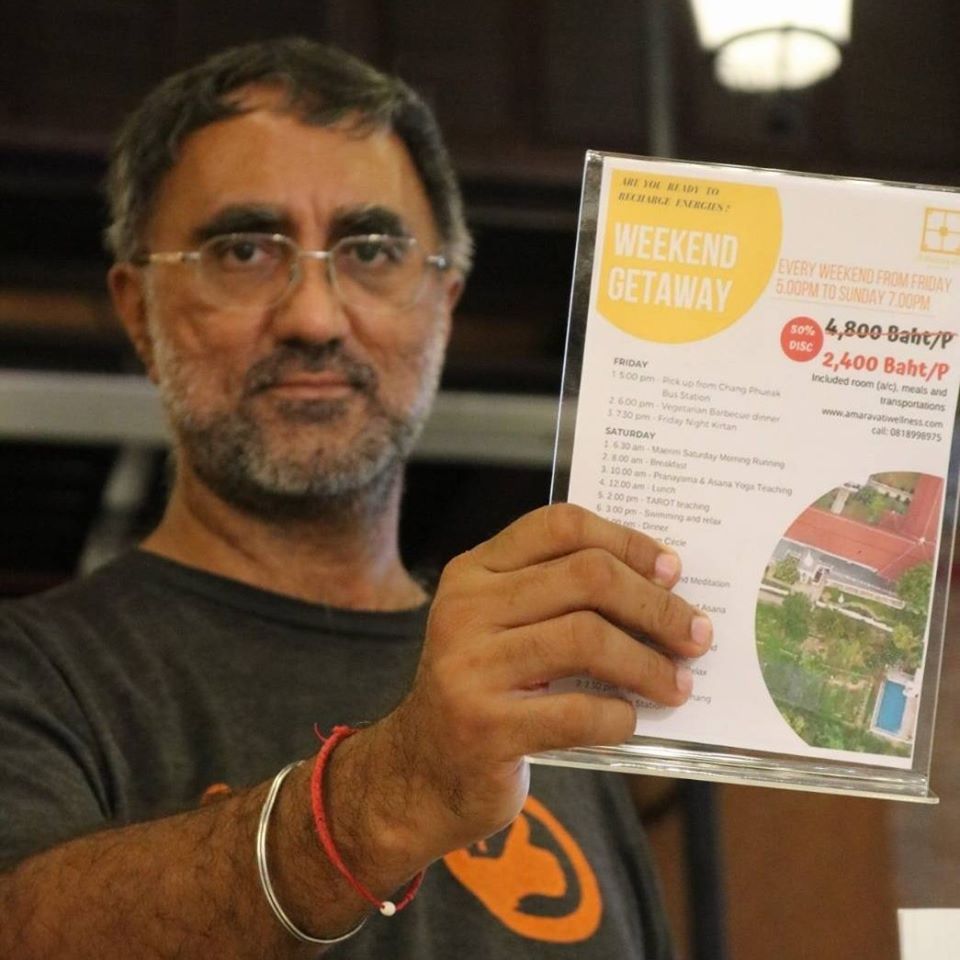 "Everything is integrated; this is no new idea. The Buddha taught that the body is in the mind and the mind is in the body. The philosophy of yoga is more than 4,000 years old. We should do things in moderation. For example, if you eat too much sugar, you can end up with diabetes. Too much red meat can lead to heart disease. We have to be sure to ingest enough calcium for our bones and get enough sleep. We don't need to go to the gym. We just need to stretch, stimulate our internal energy, which the ancient yoga asanas, or positions, have been designed todo. And then, we should meditate. As we reduce our internal stress, and by stretching and loosening up our body, we feel less stress."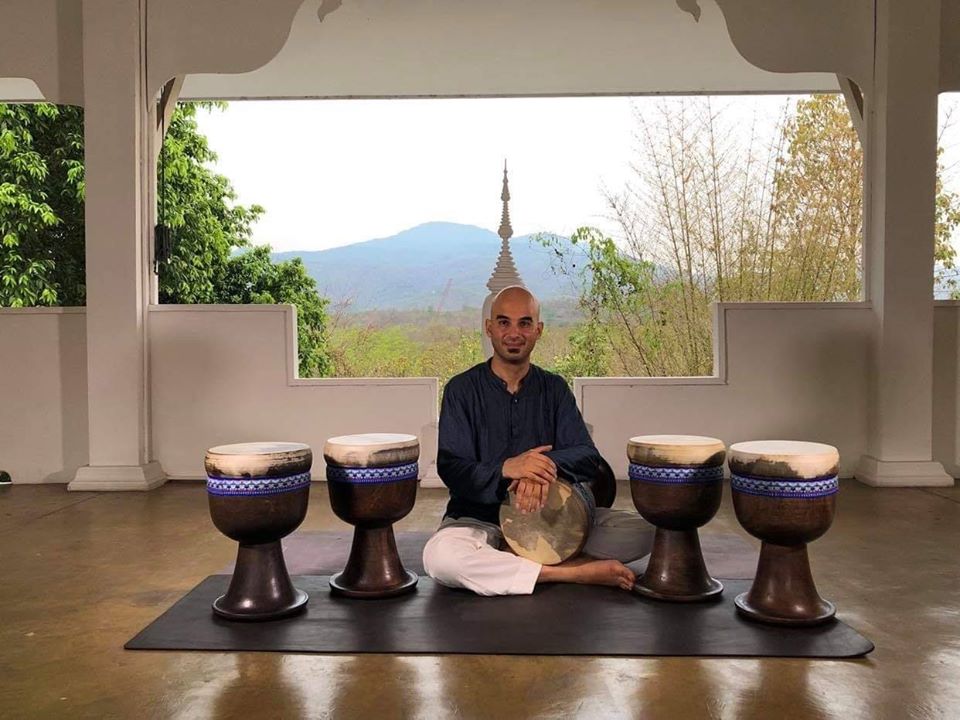 At the time of the Elite+ visit, there were two teachers, or yogis, who had come, and after experiencing the "vibes and energy" of Amaravati, they asked if they could stay and offered their time and expertise to contribute to the centre. One of these was a young man, Ziya Tabassian, a musician - percussionist by trade - who teaches the integration of musical beats, yoga and meditation, a process he has developed through his own daily practice.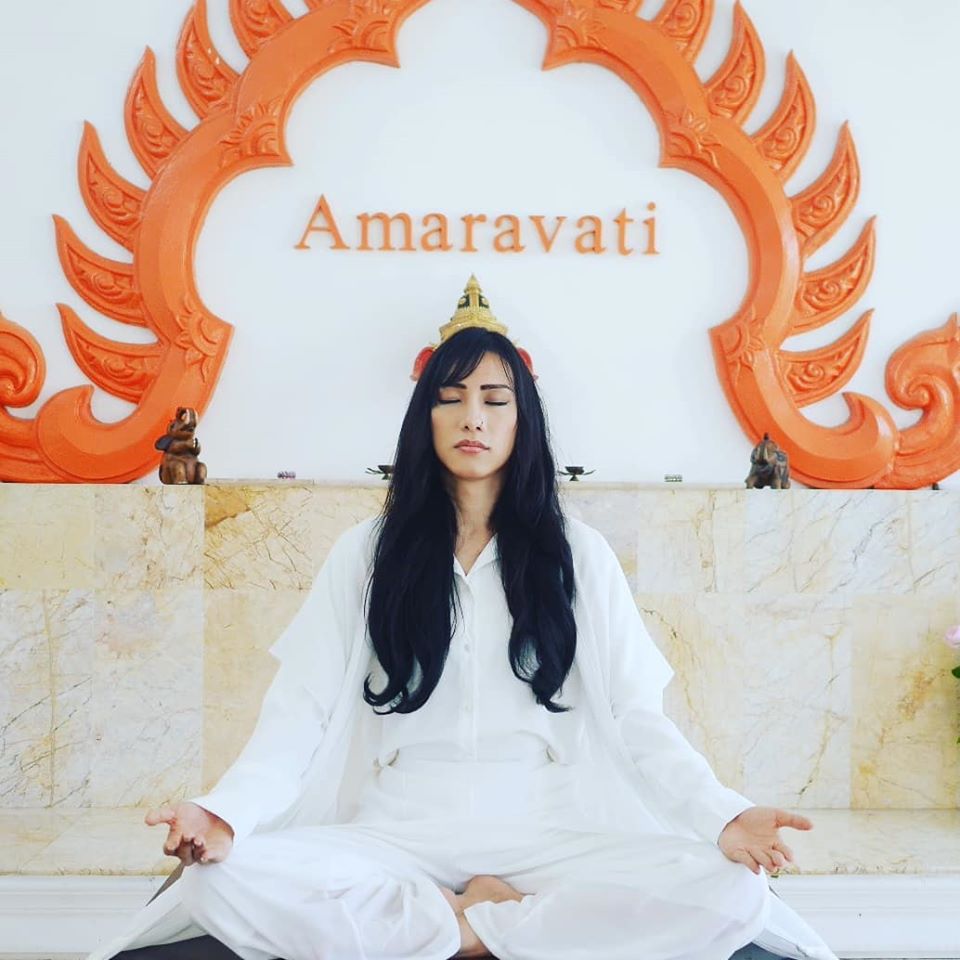 The second is a trained spiritual consultant, Nonie Wachirakanok, who studied in India before coming to Chiang Mai at the recommendation of a friend. Nonie has taught meditation in India, Nepal and Switzerland before coming to Thailand. She also teaches healing using crystals, sound and a form of alternative medicine called Reiki, or palm healing, during which it is believed energy can be transferred by the practitioner through their hands to the patient to nurture their physical and emotional wellbeing.
When asked why she came and has stayed at Amaravati, Nonei explained, "As soon as I entered the gate, I could feel the good energy, which abounds within these four walls. I also felt I was welcomed like a long-lost sister or daughter of Khun Ritthe and immediately felt a strong tie or kinship. For these reasons, I asked if I could share what I know with others who come here."
When asked if she had any expectations, Nonei answered, "I really don't think I have any. At this point, I am not asking for compensation. I just want to teach what I know, help those I can. Many of those who come here can be compared to a dirty glass of water. After they spill it out, I try to help them refill it with clean, clear water. I want to help them purify themselves. I also want to inspire them to adopt the practices we teach and continue them once they leave."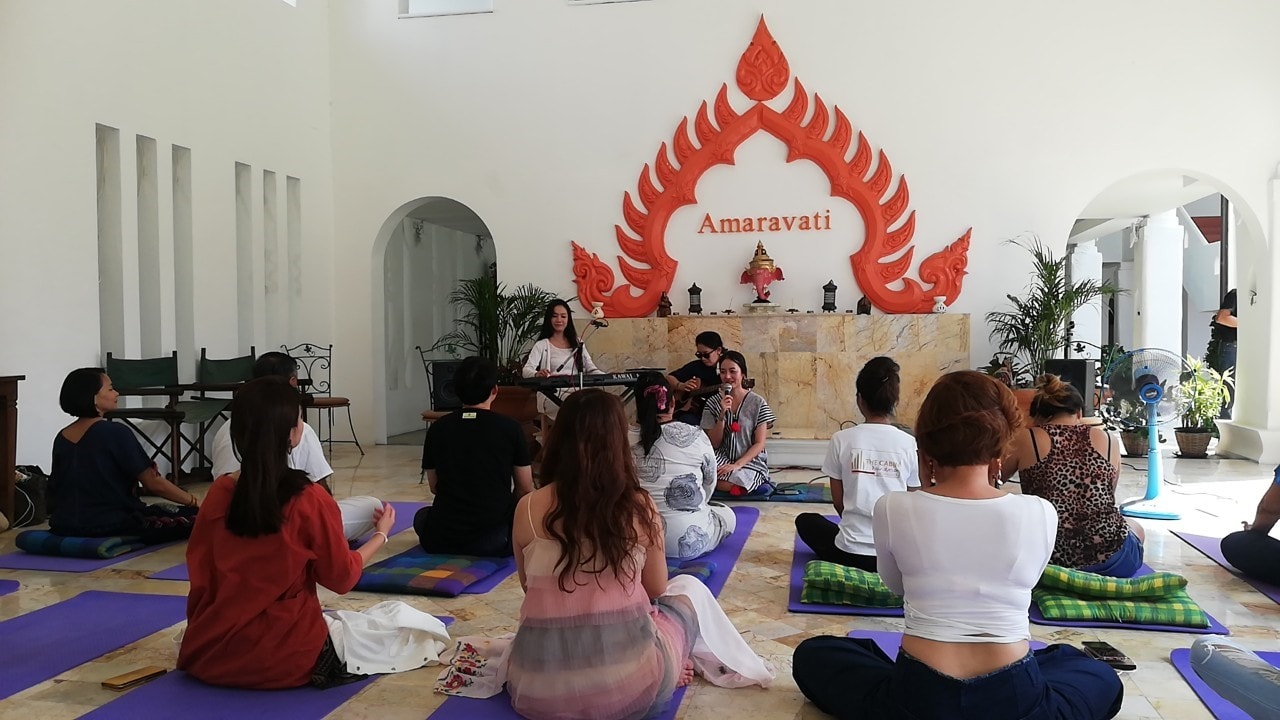 There are also famous yoga masters who come to run retreats, or workshops. These reputed teachers have brought their students, or disciples to the centre, and a number of them have asked to return. Ritthe said, "The yoga masters ask to come and conduct a program. They find the lush, minimalist environment and ambiance very conducive to holding a retreat. We aren't like a mammoth resort or hotel complex. We don't have a massive multi-function hall, which is used for parties and retains the small of alcohol and the buffets. We have an open-air pavilion where we can hold classes. The energy is clean and natural." Ritthe Gurusingh practics what he preaches. He appears to be quite healthy, calm and content. He wants his business to prosper, but does not focus on making the highest profits. He says he adheres to the teaching of the Lord Buddha. "Everything in moderation."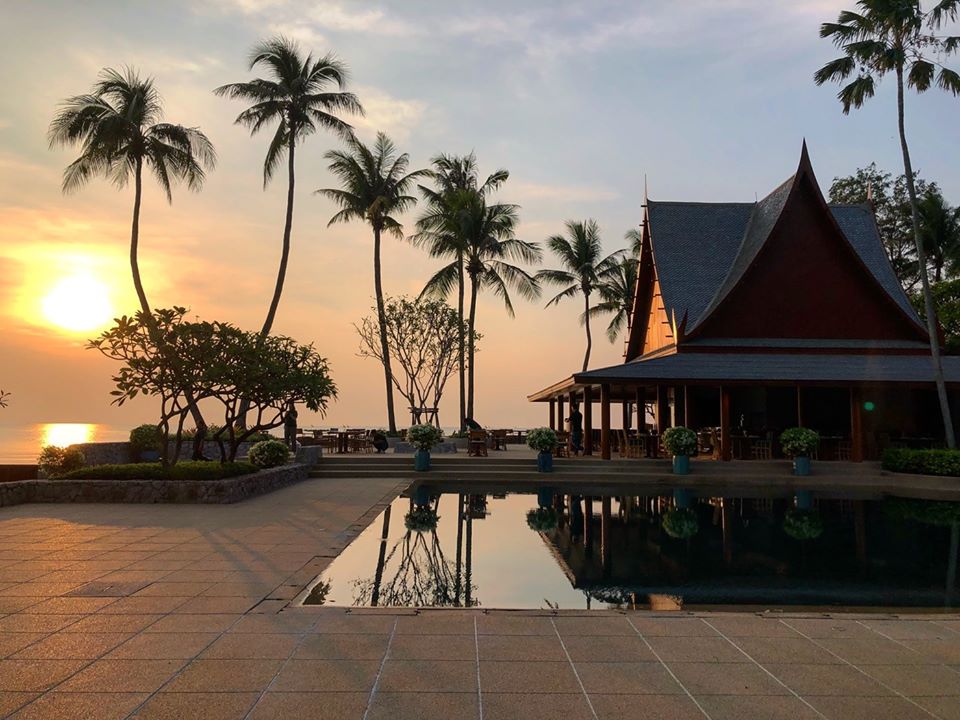 A much older wellbeing resort, and in fact, this year celebrating its 25th anniversary, is the now world famous Chiva-Som in the beach town of Hua Hin. Its name translated means "Haven of Life", which it most certainly is with its seven acres of lush manicured gardens, powder white beach sands and excellent facilities. After guests arrive and have settled in, they will be guided in their selection from 13 offered retreats and the crafting of a bespoke programme based on the elements of six wellness modalities: physiotherapy, holistic health, nutrition, fitness, spa and aesthetic beauty.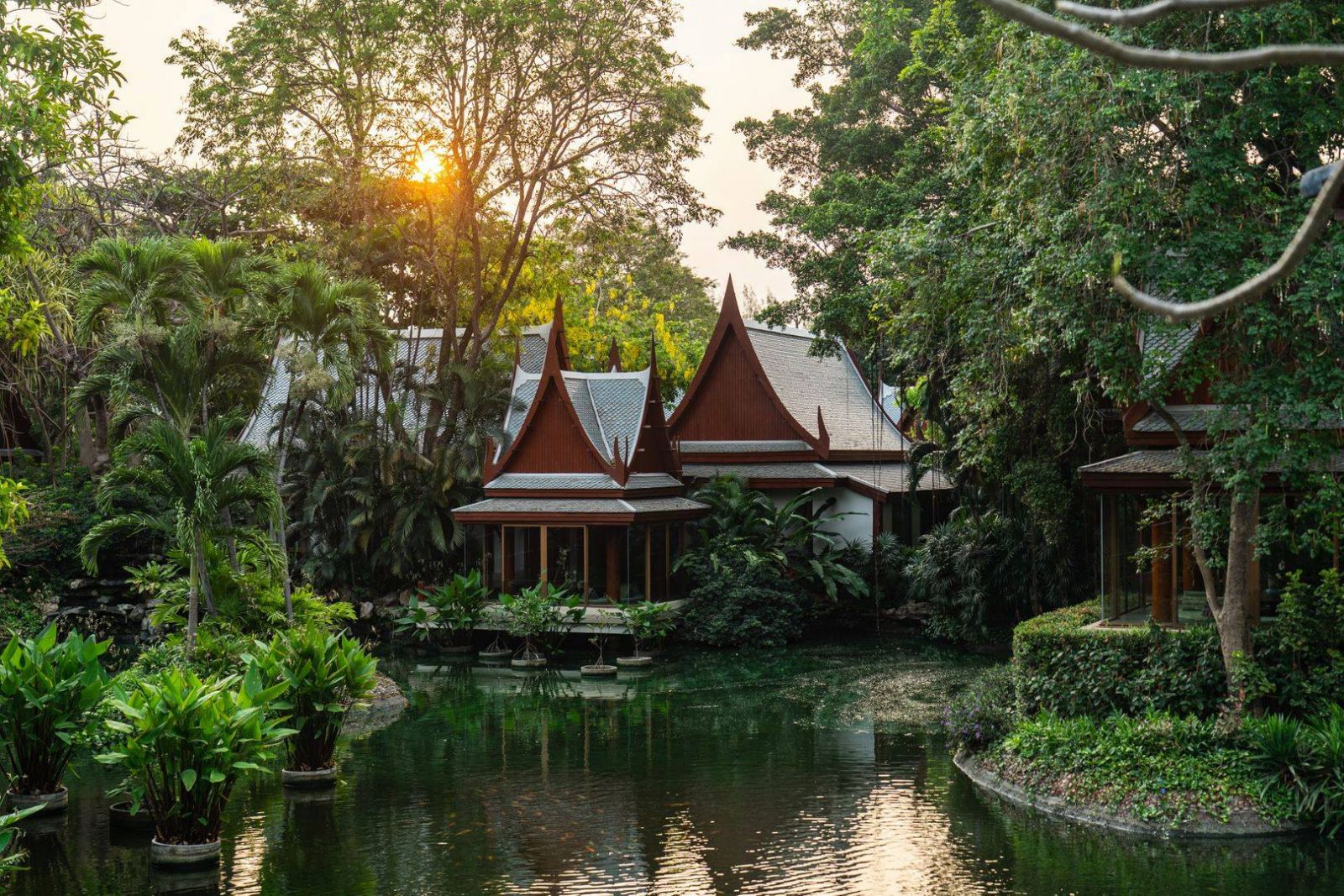 There is a choice of very luxuries accommodations, from Thail pavilions nestled amidst tropical greenery as well as ocean side rooms and suites with outdoor terraces where guests can breathe and be caressed by the fresh ocean air. Chiva-Som also has its own organic gardens where they grow a variety of herbs, vegetables and fruits, to provide the tastiest and most nutritious wellness cuisine.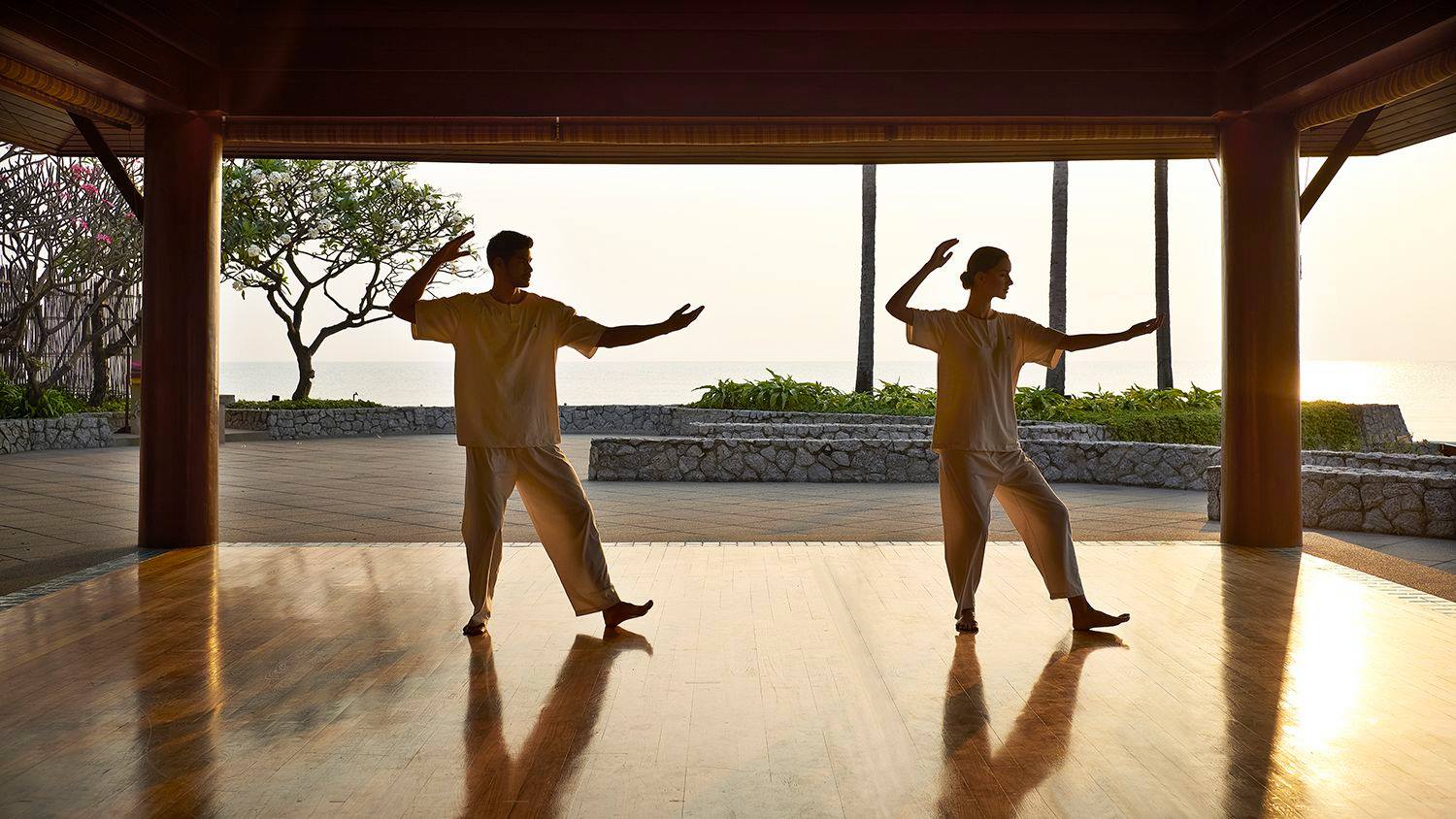 When the Chiva-Som founder, Boonchu Rojanastein, transformed his family beachfront holiday home into a wellness sanctuary, his goal was to create a resort where "above all you will enjoy life". Now, his son, Krip, also a proponent of health, wellness and longevity, is continuing this tradition, and the success of their endeavors has been recognized once again recently when Chiva-Som was named "Best Destination Spa - Cond Conde Nast Traveller The Spa Awards 2020.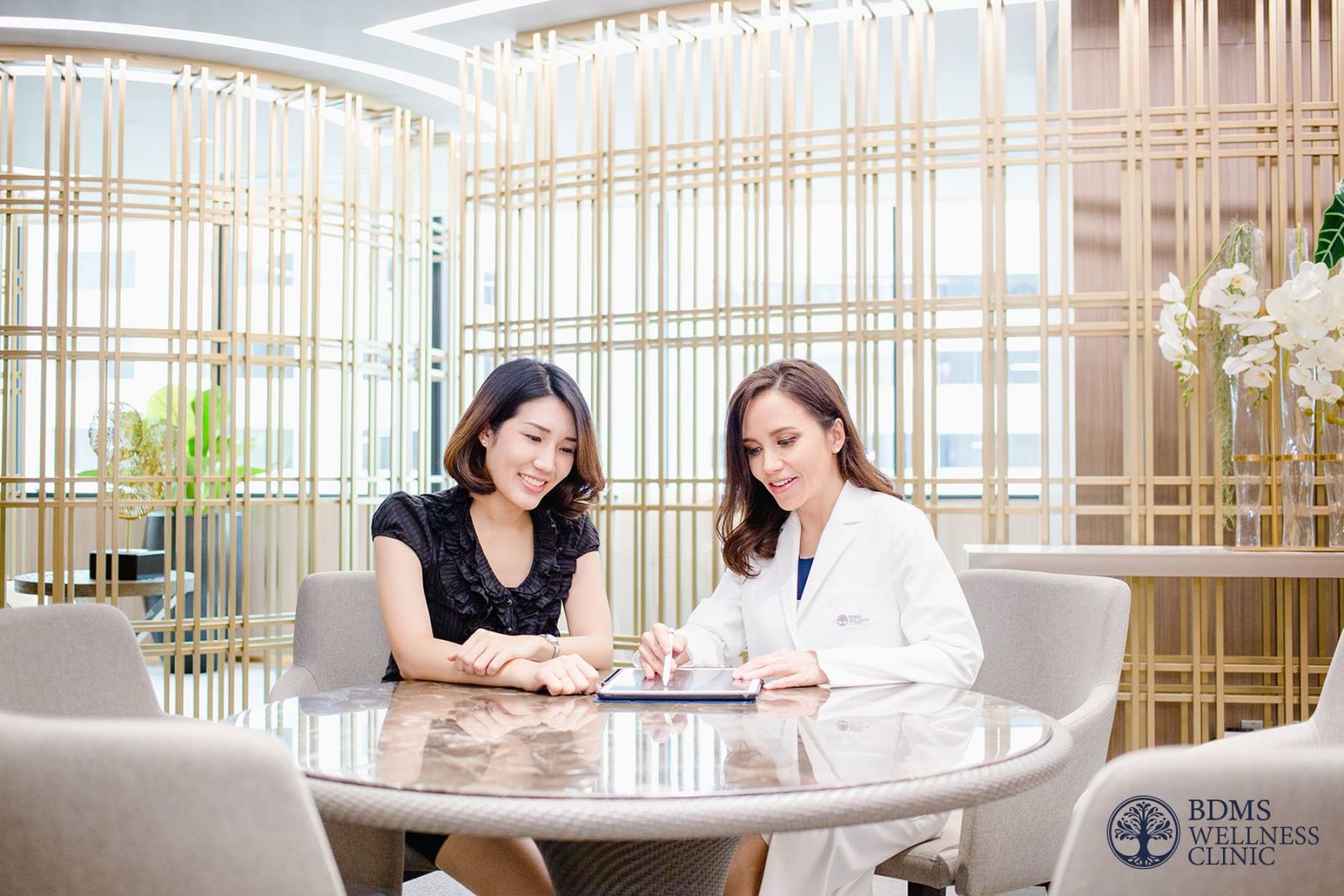 At the same time, taking a more Western holistic approach to health and wellbeing is the BDMS Wellness Clinic and attached Movenpick BDMS Wellness resort, an oasis in the heart of Bangkok that promotes preventative and regenerative treatments. Instead of adopting the principles and philosophies millennials old, BDMS says they are "redefining the core philosophy of wellness through the application of high technology by our team of specialized physicians." It appears that they have been successful so far after being awarded the Integrated Health and Wellness Provider of the Year Asia-Pacific and Best Anti-Aging Service Provider at the 2019 Global Health and Travel Awards.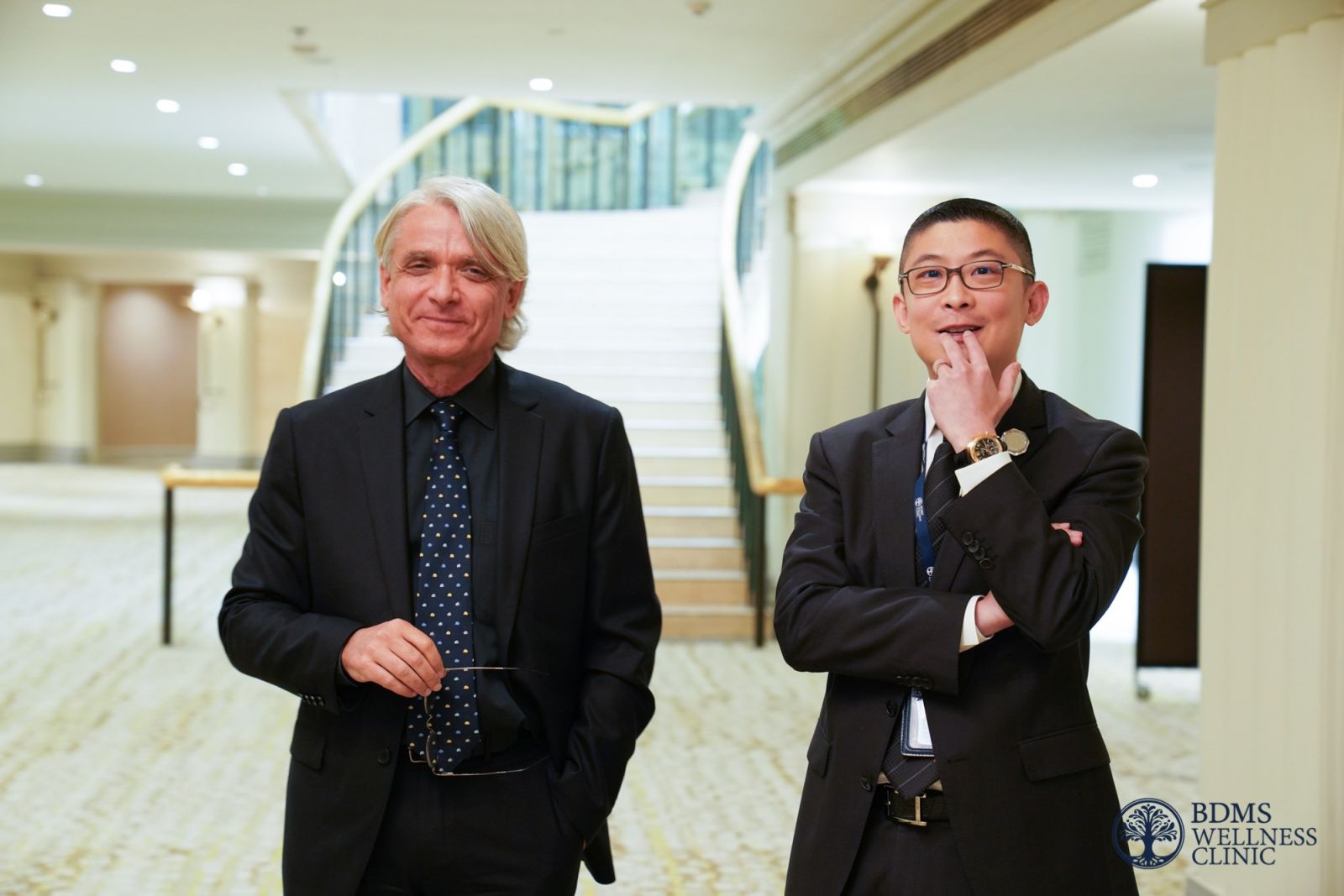 Whenever a new patient or Movenpick guest comes to the BDMS Wellness Clinic, they will undergo a meticulous diagnostic examination to determine their very personalized treatment regime. As visiting cardiovascular specialist, Dr. Sergio Fazio, MD, PhD, of the Oregon Health & Science University, explained at the recent "Heart Longevity" event, " We each have our own genetic makeup and, therefore, need to implement a genetic risk assessment that can predict and, thus, prevent a crisis from occurring." And BDMS has the advanced technology and equipment to do this.
Adhearing to the belief that "a one size approach does not result in the most effective outcome," the centre's Royal Life Compounding Pharmacy will prepare a patient's prescribed antioxidants, vitamins and minerals to achieve just the right balance to maintain good health.
While his approach may be different than that of Ritthe Gurusingh, the manager of Amaravati who expounded on the virtues of yoga earlier in this article, a founding physician of the BDMS Wellness Clinic and head of the Musculoskeletal and Sport Clinic, Dr. Jiri Dvora agrees in principle when he says, "We now have clear scientific evidence through extensive research that regular physical activity will significantly improve your overall health regardless of your age, which is why we are now promoting exercise as medicine."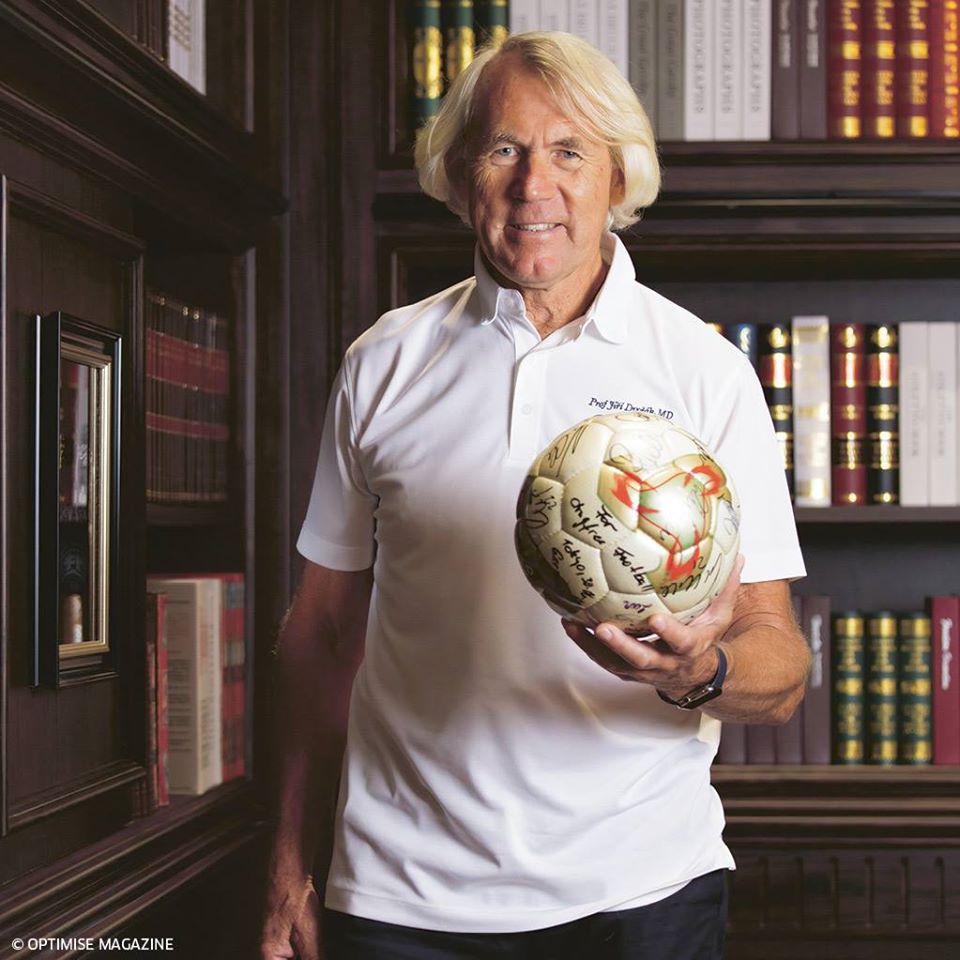 A professor of neurology with a specialty in spinal disorders who served as the Chief Medical Officer at FIFA, ProfesserJiri had the first complete set of David medical fitness machines in Asia installed in the clinic. After a thorough check-up, Professor Jiri or a member of his staff will prescribe an ideal exercise therapy solution for a patient. Then, under the tutelage and supervision of a specially trained therapist, a patient will be guided through their individual exercises.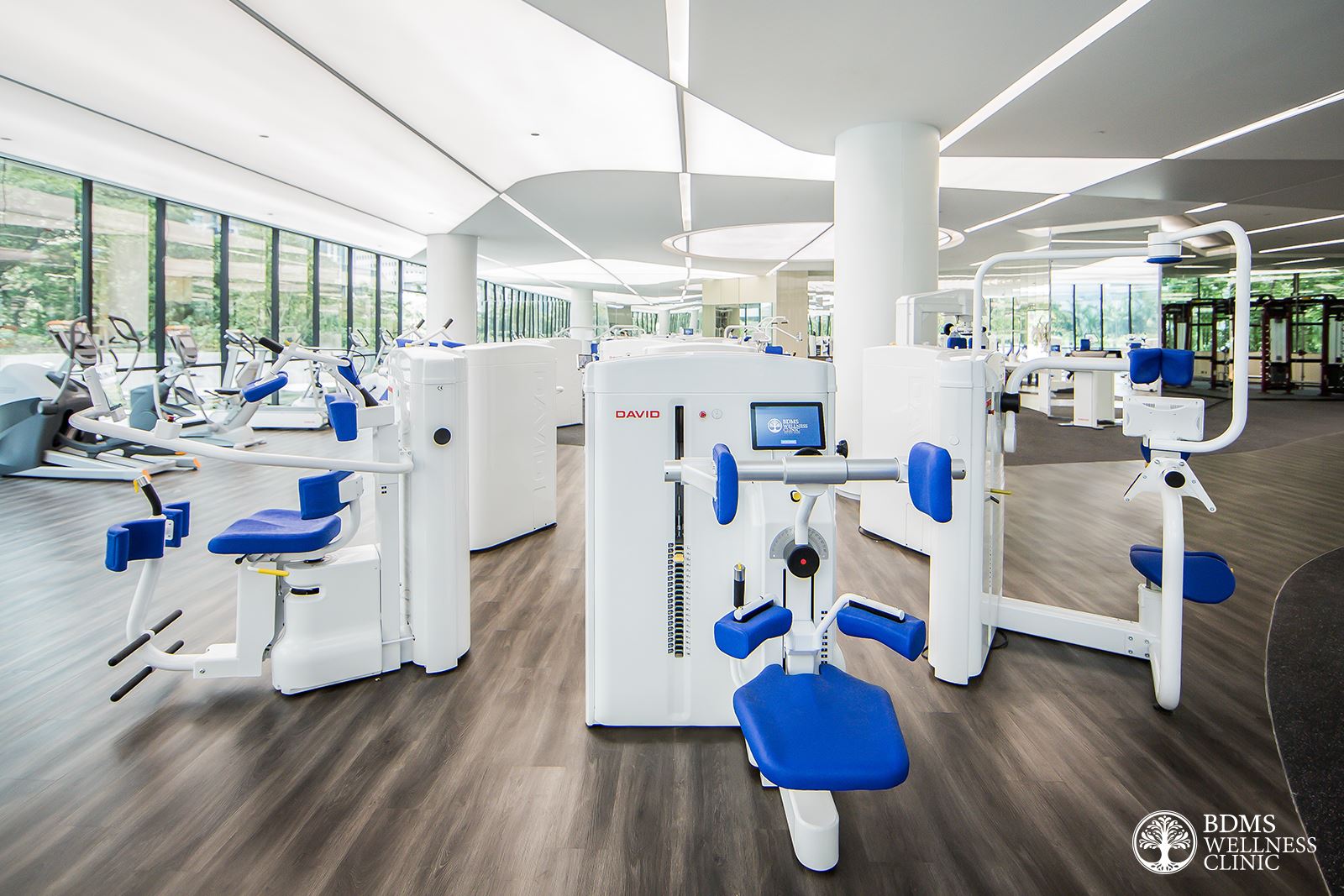 At the same time, data will be collected, which can help monitor the patient's programs as well as motivate them in their rehabilitative regimen. As Professor Jiri put it, "Just because we get older does not mean we have to make huge sacrifices in our health and fitness. Studies have shown that when testing for all body parameters, a 70-year old person who is physically fit has the same health parameters of a 30-year old that does not exercise regularly."
In line with BDMS Wellness Clinic's holistic approach to wellbeing, the clinic also includes a regenerative, neuroscience, preventative cardiology, digestive wellness, dental, fertility and women's health clinic to answer each patient's requirements. For those who want to immerse completely in a wellness retreat, they have the Movenpick BDNS Wellness Resort affording a selection of well-appointed luxury accommodations which included yoga mats so guests can continue their daily practice. Each also has a private balcony overlooking the verdant gardens with s sparkling swimming pool in the centre.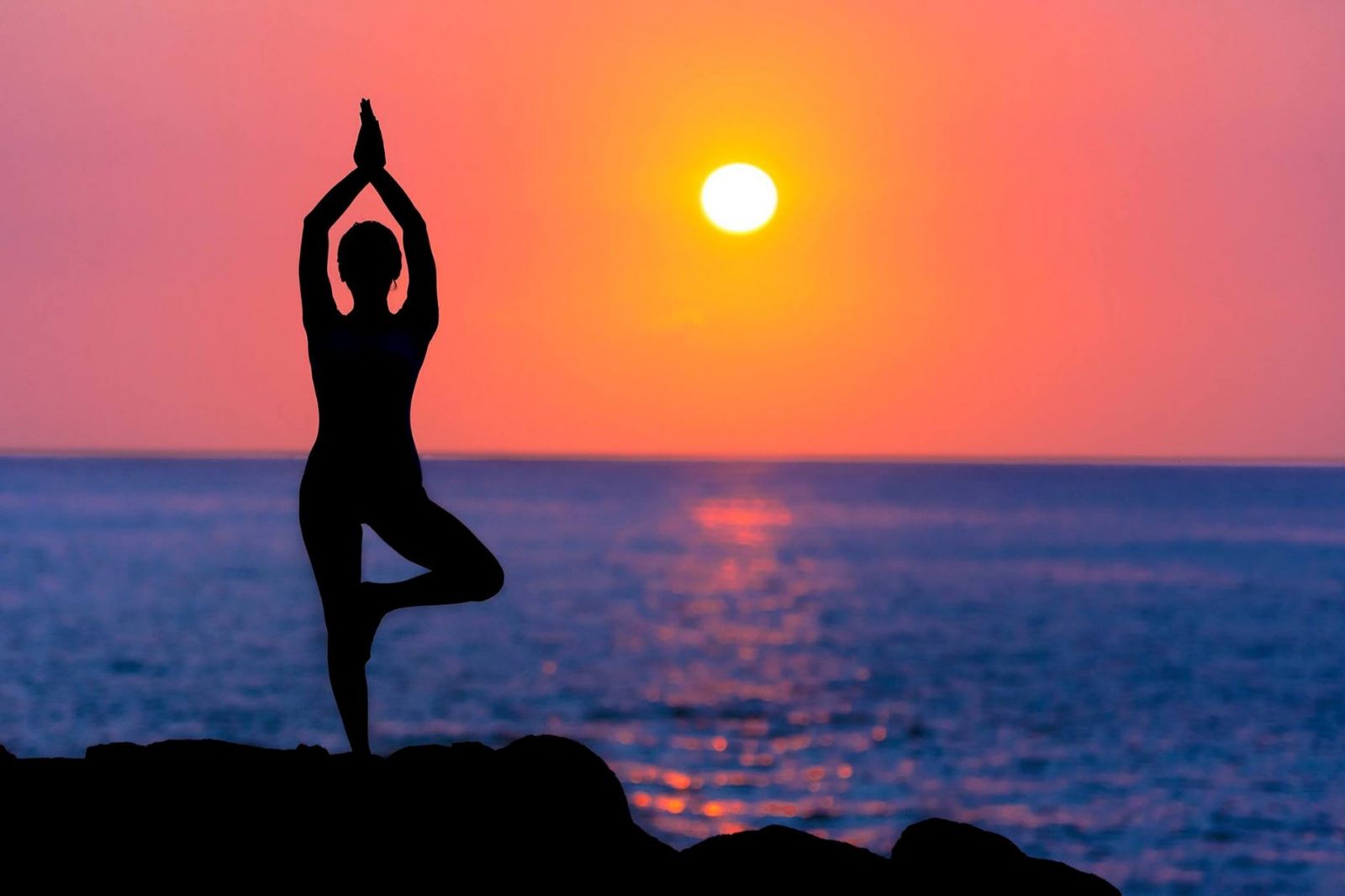 Like at the Amaravati and Shiva-Som, diet is also a concern, and the resort has continued to follow the Movenpick tradition of fine dining. Its renowned chef, Gabi Kurz, a nutritional expert and culinary pioneer, has been creating innovative menus of the most savory and healthy dishes. The Tamarind Natural Dining serves a wonderful selection of fresh, organic, delectable cuisine, all prepared to maximize health benefits and minimize unwanted calories.
Whichever approach to wellness, Eastern, as offered by the Amaravati Wellness Center, or Western, as followed by the BDMS Wellness Clinic and Movenpick BDMS Wellness Resort, or a blend of both, like at Chiva-Som, their first and foremost concern is their guest's' and patients' good health, both body and mind.



"Elite Plus Magazine" ( April / May 2020 Issue) Available***
- Where to get your own books:
At every branch of ***Asia book Stores***
or contacts Line: @eliteplusmagazine